"[Question] Is there a way to spoof my iMessage location sharing location? "
We recently heard about people trying to learn how to fake location on iMessage and want to offer some comprehensive solutions and tweaks. This includes spoofing your own personal location from other people you are in conversations with on iMessage.
Let's walk through some of the fixes to keeping your location data safe and away from prying eyes.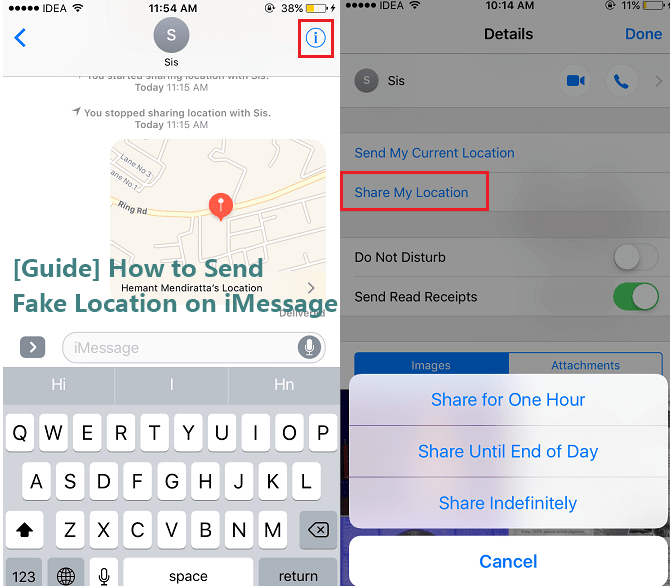 Can Someone See Your Location from iMessage?
The short answer is yes. Depending on your version of iOS, people on the other end of your iMessage conversations can detect your location.
How to see someone's location on iMessage comes down to the Find My settings on your device. By default, location services are turned on if you lose your iPhone, or someone tries to steal your tablet. That setting also works for iMessage and lets friends and family know where you are located in case of an emergency.
You can choose to stop sharing your location data with iMessage or turn off location services for your entire device, and your location will be turned in to "location not available".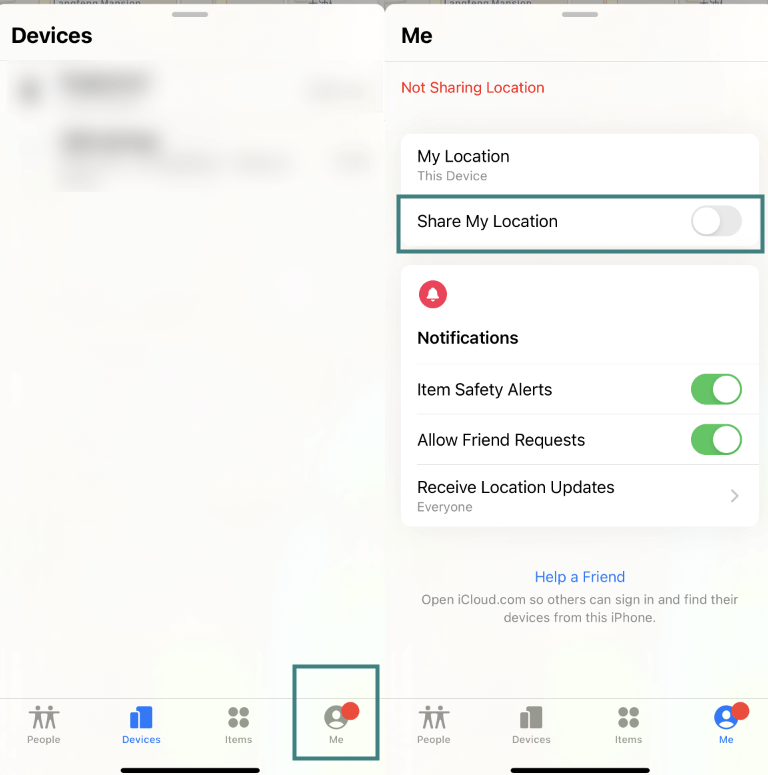 How to Fake Your Location on iMessage
There are two primary methods for faking your GPS position on your iOS device. These depend on your iOS version and whether or not you want to jailbreak your iPhone. Jailbreaking involves removing your device from the iOS default system and has its risks, so most people choose to avoid doing it.
For all iOS versions, including the latest iOS16, you can use a computer app location changer like iMoveGo from WooTechy for how to share location on iMessage from a faked area of the world.
For iOS14 and earlier, you will have to jailbreak your iPhone using an app like Cydia.
Fake Your Location on iMessage Without Jailbreak
This is our favorite option because it keeps your phone inside the iOS ecosystem so you do not break any warranty issues and can continue receiving app and system updates whenever they are published.
The best way to do this is to download the application WooTechy iMoveGo location changer. This is an easy-to-use tool that is run through your PC or Mac and allows you to change your GPS location data to anywhere. That way, people using iMessage with you will see you talking from Paris or Florida, or anywhere else you want instead of your actual physical location.
This is also a great program for using AR-based games like Pokémon GO to simulate real-life movement or dating apps like Bumble to see who wants to meet up in a city you are planning a trip to soon.
Key Features of iMoveGo
75.000.000+
Downloads
Teleport your location to anywhere in the world.

Simulate GPS your movement with a customized speed.

Works well on all location-based apps, such as Snapchat, Find My and even Pokémon GO.

Spoof location on up to 5 devices at one time.

Compatible with both iOS and Android devices. (Including iPod/iPad)

Free trial is available for every user.
Video Guide for Sharing Fake Live Location on iMessage
To send a different location on iMessage, simply:
Download and install iMoveGo from WooTechy. Connect your device to PC/Mac via WIFI connection or a USB cable and follow the quick guide.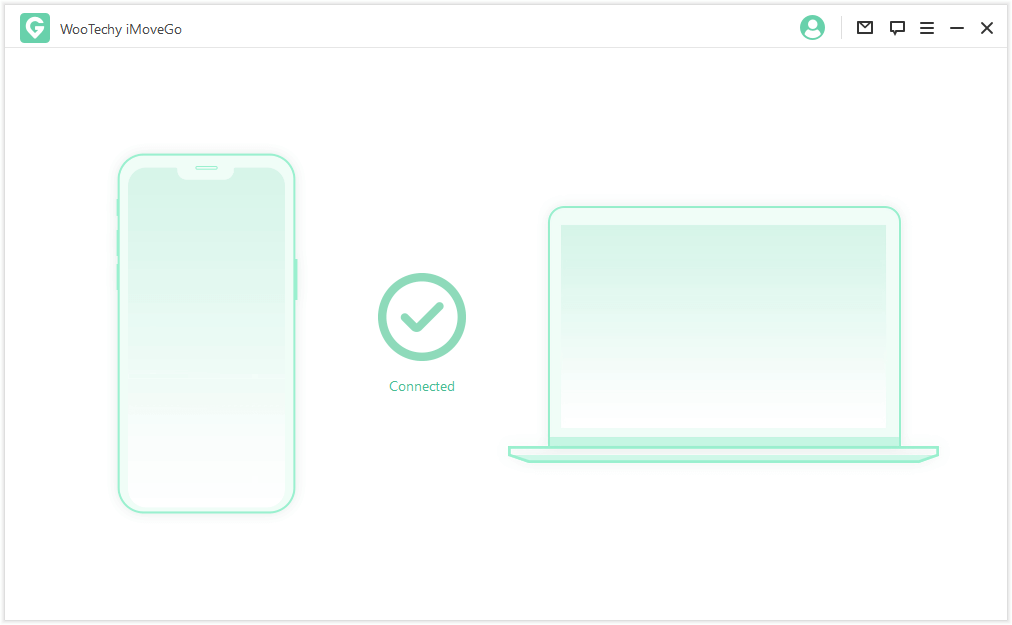 Click on Teleport Mode and search the global map for a location you wish to appear from. Click on Move, and you're good to go.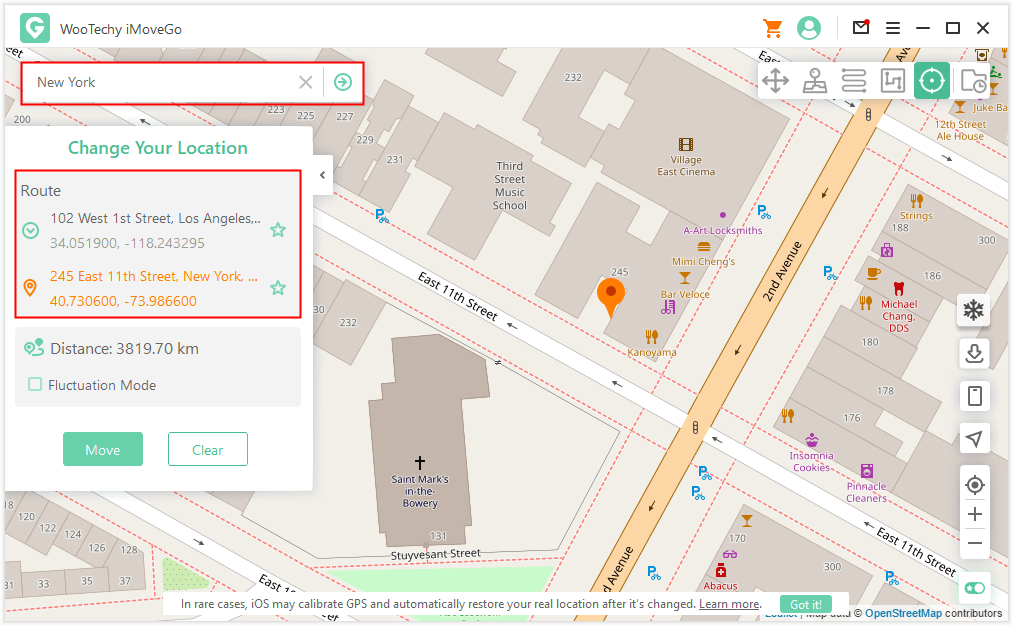 Now, open Apple Map on your phone to check your new location. You're ready to use this new location on all your apps.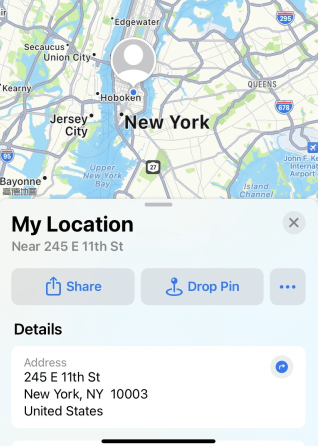 Fake Your Location on iMessage with Jailbreak
Learning how to share location through iMessage with a fake GPS area on iOS14 or older requires jailbreaking your iPhone. The best way to do this is to install Cydia and then a secondary app like Relocate Reborn.
This is a more advanced procedure, but the end result will help you hide your location data. Just keep in mind that once you jailbreak your device, you break the warranty with Apple and are effectively outside the iOS ecosystem.
Start by following the detailed guide to jailbreaking your iPhone and installing Cydia.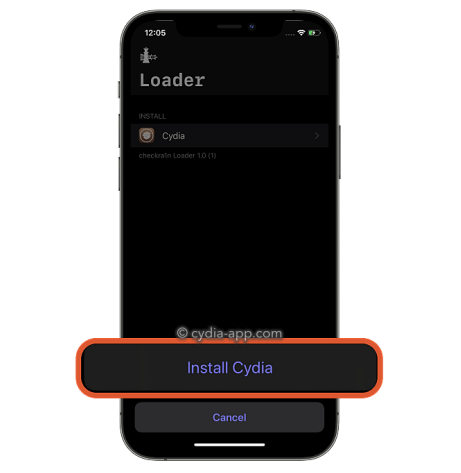 Once you have the Cydia app store available on your jailbroken device, you can search for the fake GPS tweaks. Just be careful because some people like to install malware in this store. We choose a popular tweak called Relocate Reborn.
Then, open Cydia and tap on Sources.
Tap on Edit and then on Add. Type in http://repo.hackyouriphone.org.
Tap on Add Sources and then Relocate Reborn will be installed on your phone.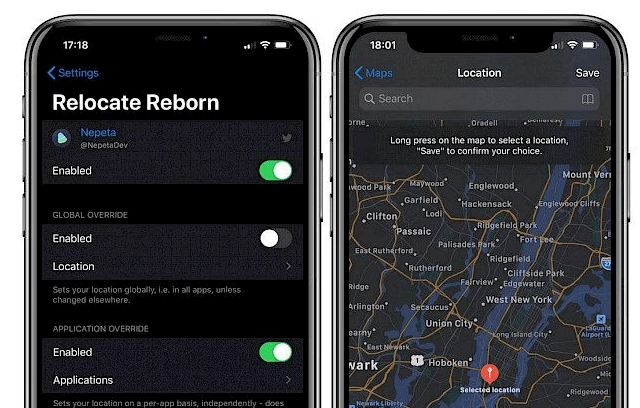 FAQs About Location Sharing on iMessage
How to Share Location on iMessage?
This is already turned on by default with your family or close contacts on most iPhones, but you can always open your Find My app and select the People tab. Once there, you can select the Share My Location option and then specify who and how long you want to share information.
How to send a fake location on iMessage?
The easiest way to fake your location or stop others from learning how to check someone's location on iMessage with your device is to use iMoveGo location changer. There you can use the joystick or predefined routes to simulate movement in an entirely different location on the globe, and that is where they will think you are in reality.
Conclusion
How to fake your location on iMessage doe not take a lot of hard work. It comes down to whether or not you want to jailbreak your iPhone in order to hide your location data from people you are communicating with online. While there are benefits to jailbreaking, we prefer the much safer route of using iMoveGo location changer from WooTechy. That way, you can mask your iMessage location details while still being part of Apple's ecosystem for repairs and updates.
Download iMoveGo for free right now and give a try to see if it is right for you