If you have an iPhone, then it will be effortless to share and track location with someone else with an iPhone. However, when you get this location not available iPhone message, it can be very frustrating as the message does not lead you toward any solutions. However, you still don't need to use any third-party application, as we have the right solution.
Part 1. Why Does It Say Location Not Available on iMessage?
If you face this error message, it will be a rare situation, and solving it can be difficult without knowing the root of this problem. There could be different reasons for everyone, and some common ones causing this problem include the following.
1 Bad internet connection
iMessage uses the internet, and if you have bad internet or no internet connection, it will fail to share location information because then you will be sending an SMS that does not contain location information.
2 Older iOS version
The devices on different iOS versions or older iOS versions stop sharing location information due to technical glitches or security issues.
3 Not using an Apple device
If you use the iMessage service on the cloud on a non-Apple device, it will not share the location as it is not encrypted unless you use the app on an Apple device.
Part 2. How to Fix Location Not Available on iPhone iMessage
We have the solution to several reasons causing this issue on your iPhone. So, whenever you get this location unavailable error message, you must try the following solutions to see which one works. Each of these fixes is a solution to a different cause of the problem, so without knowing the cause, you cannot tell which one would work for you.
1. Check iMessage Location Permission.
The most common reason behind this issue is that you don't have location permission for the iMessage application. It may also happen if you have turned off location services on your iPhone intentionally or unintentionally. So, here are the steps you may try to check location permission:
Go to Settings and go to Privacy.
Go to Location Services and make sure that it is turned on
Go down, and you will see the location permission for different applications.
Enable location for the Messages and Find My applications.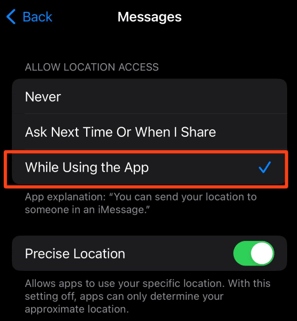 Now go to the Apple ID settings, and in the Find My section, enable location sharing
2. Remove Account from Other Device to Detect Location
It is a common practice to use the same Apple account on different devices. So, there are chances that some other device is using the location for your account, and you cannot use that on your iPhone. For this issue, you simply need to remove the account from another device for location services, and here is how to do it:
Go to Settings and go to Apple ID settings
In the list of the devices connected with your ID, you need to tap and remove the ones that you suspect might be using location services.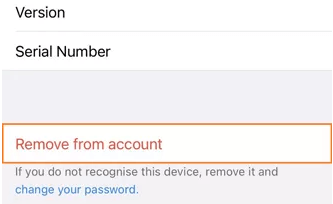 After clicking on the Remove, the issue would be gone if it was caused for this reason.
3. Reset Network Settings
If none of the above methods worked for you, resetting your network settings may help. Resetting network settings will reset the location settings to default as well. You may lose the currently connected Wi-Fi networks, but it will help with the issue of sharing your location. So, reset these settings on your iPhone by following the steps below:
Go to Settings and go to General.
Go down and find the Reset option.
Now tap on the network settings option to reset them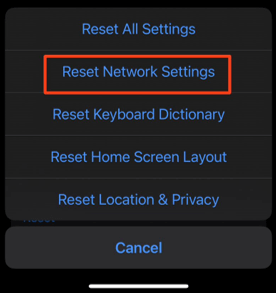 Confirm that you want to reset these settings, and you will be ready.
Bonus: Manually Set iPhone Location When It Says Location Not Available on iMessage
You may set the location manually if you cannot send your location with the iMessage app on your iPhone. The iMoveGo location spoofer tool will come in handy here as it allows you to set any location on the map, so sharing that location becomes easier. Additionally, it changes the real-time location for all location-based applications, including Instagram and Snapchat.
iMoveGo brings several features, including:
75.000.000+
Downloads
Allows you to control GPS movement

Supports the latest iOS and Android versions

Supports Windows OS and macOS
Despite its extensive list of features, it maintains an easy user experience with only 3 steps. The only prerequisite you need to meet is installing iMoveGo on your computer, and after the installation is successful, you may proceed with the following steps:
Step 1 Launch the tool on your PC and use the USB data cable with the smartphone or tablet to connect both devices. Allow/Trust if asked.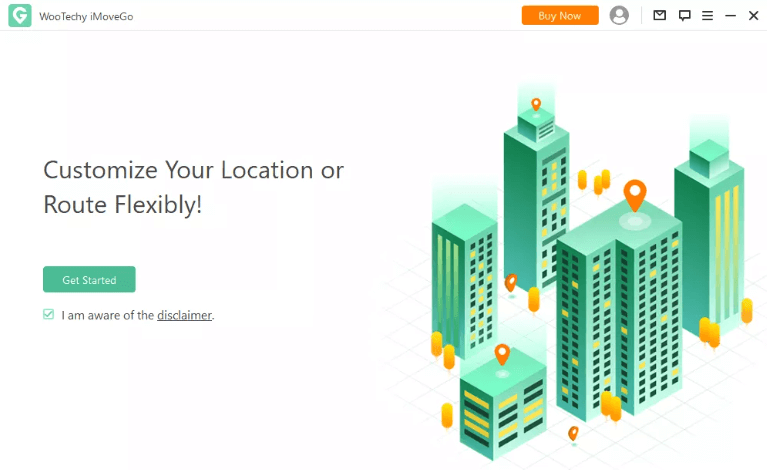 Step 2 On the top right section, select the Teleport Mode, that is the fourth icon.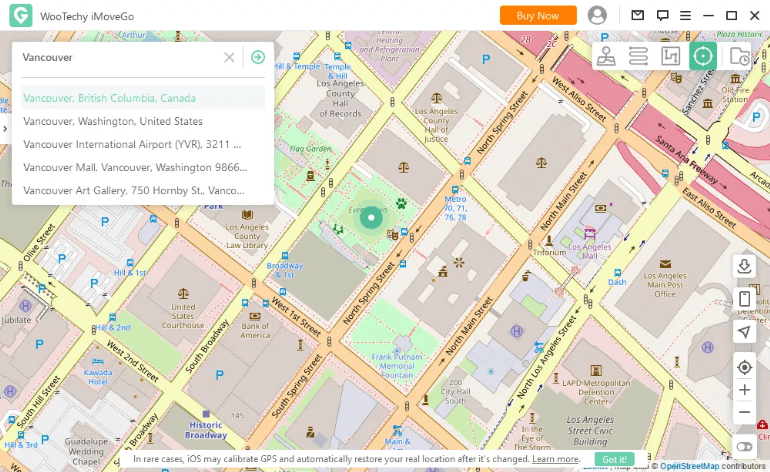 Step 3 Set the location that you want to share by searching for it or using a map pin. Click on Move.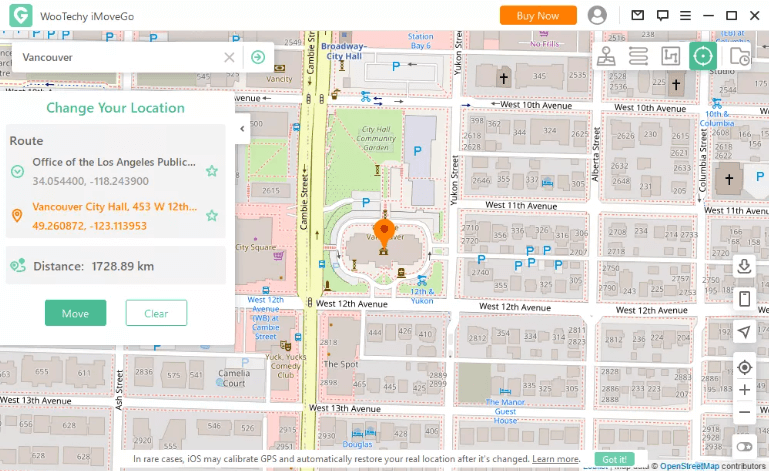 The location you set on this tool will now be the real-time location on your device.
Conclusion
Location not available on iPhone information can be annoying when you want to track someone's location. However, this issue won't exist as long as you try the above solutions. If you are not present somewhere and want someone to believe you are at a specific location, then you can use a GPS spoofer and send your iMessage location to avoid getting stalked.