If you want to keep track of the places you have been with your iPhone, then the location history feature will be very helpful. No matter what you need to track your location history for, the methods we discuss here will provide you with detailed information about every location your device has been to.
Part 1. Can I View Location History on iPhone?
Smartphones have been equipped with precise location tracking features for years, so if you are wondering if you can view your location history on your iPhone, yes, it is possible, and it is also easy. iPhones keep a detailed log of all the locations that you have visited, along with time stamps.
So, you can easily check the location history, whether you want to track your history or see where a loved one is going. However, for it to work, you must have turned on your iPhone's location services, location history, and location reporting features. Additionally, signing into your Google account will be necessary.
Part 2. How to Check iPhone Location History via Significant Locations Feature
You can check location history directly from your iPhone's data as it connects location data, and the settings are usually turned on by default. While it provides fewer details and does not provide all the history, you may still find this method helpful enough as you will not need to go through any third-party applications for it to work.
Turning it on by default also helps, as you don't need to turn on any settings to use this method especially. However, if you turn off the significant locations feature on your iPhone, turn it back on so that this method may work for you. Here are all the steps to follow on your iPhone:
Step 1. Open settings and search for Location Services.
Step 2. Open the location services settings and scroll down to find System Services. Tap on that.
Step 3. Now you need to scroll down again to find the Significant Locations option.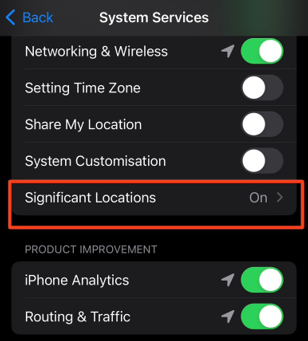 Step 4. Here you may find records under the summary and recent records section. Tapping on that will give you all the location history data.
Remember that you will lack important features like zooming in on the map for better precision.
Part 3. How to See Someone's Location History on iPhone with Google Maps
Sometimes, you may find the location history data on your iPhone lacking information. So, if you want to know how to see someone's location history on iPhone with all the details, then you may try Google Maps for the job. Google Maps provides a complete timeline of all the locations, roads, and places you have visited in a day.
Additionally, if you share a Google account, tracking will be much easier without them knowing as you have access to the Google account, keeping track of all the information. However, this method comes with a prerequisite of the location services being turned-on on the device whose location you want to track, which won't work otherwise.
If that device has its location services turned on and Google maps have permission to track location data, you may proceed with the following steps on your iPhone:
Step 1. Open Google maps application and tap on the account icon/profile photo.
Step 2. Select your data and then go for see and delete activity.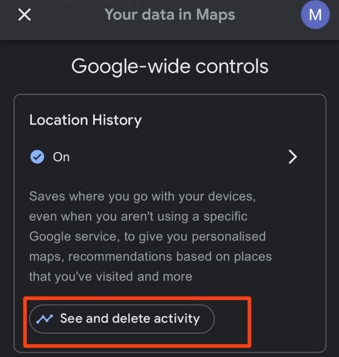 Now a map will open with all the location tracking history for that account. From the top of the list, you can also choose a specific day to track location history.
Bonus: How to Stop Others from Checking Your iPhone Location History
The location monitoring and history tracking features add up as amazing security features, but sometimes these can be dangerous for your privacy and security. You may face several issues, like someone asking for your location and then spying on you.
To solve all such issues, you only need to use iMoveGo. It is your best GPS spoofing tool that works on all iOS and Android devices. iMoveGo brings a lot of features, including the following:
Key Features of iMoveGo
75.000.000+
Downloads
It supports the latest iOS 16 version.

Generates fake location for all location-based applications.

No need to jailbreak your iPhone.

Allows you to create fake GPS movements.

Works on Mac and Windows.
Using iMoveGo to spoof your location is effortless and takes only 3 steps. However, before you begin, installing the iMoveGo tool on your computer is essential. Once the installation is complete, you may proceed with the following steps:
Step 1. Launch the tool on the computer and connect your device using the USB wire. Tap on Trust/Allow if your device asks.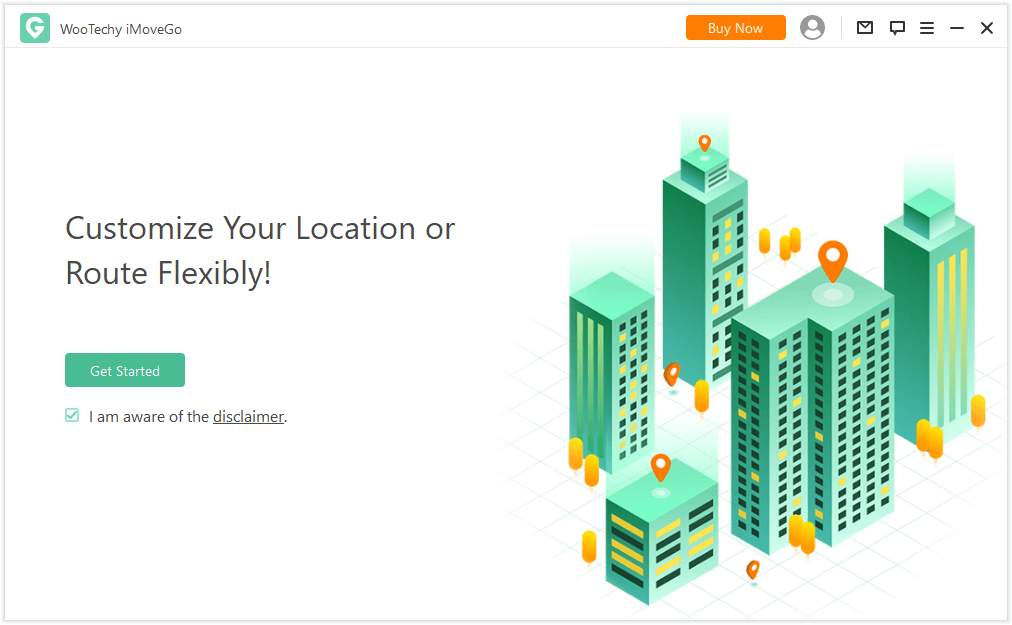 Step 2. As the map loads, you must select Teleport mode from the top right corner.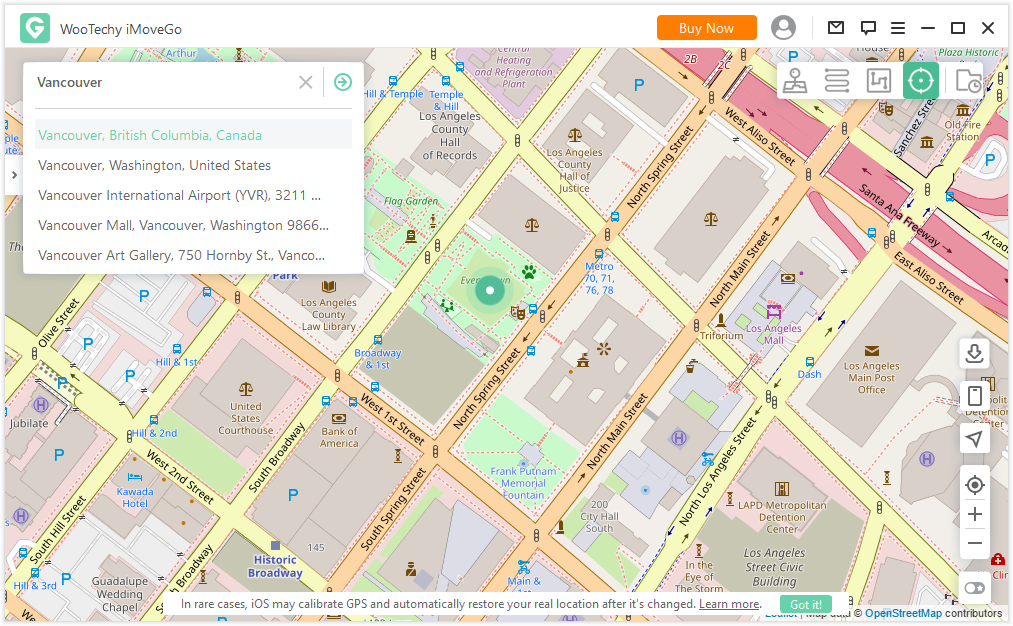 Step 3. Now set the desired location using a map pin or search for the location in the search box. Click on Move button.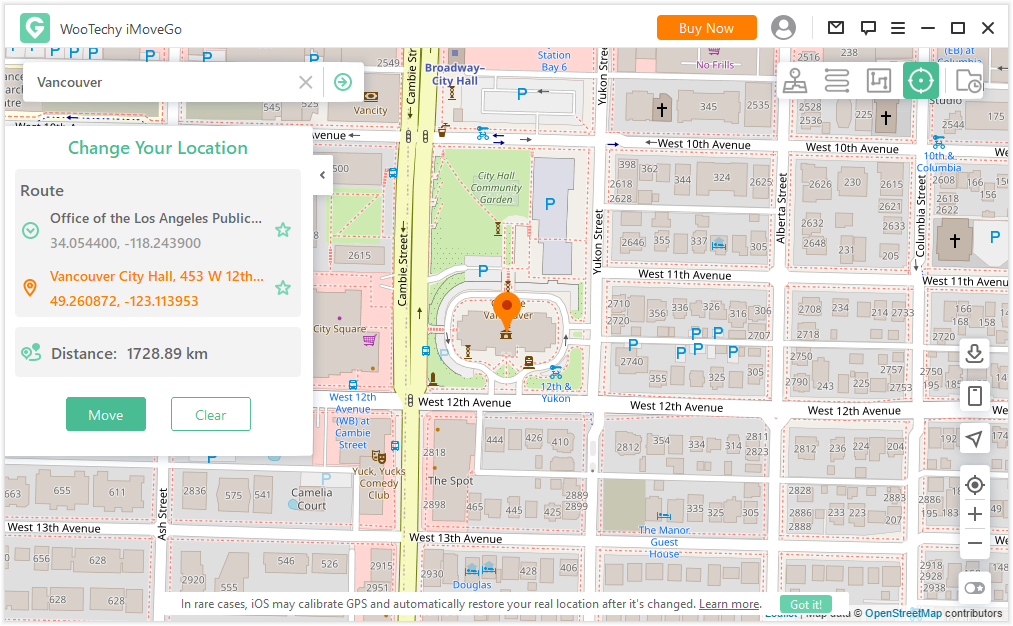 Now your device will start showing that location instead of your real location.
Conclusion
Knowing how to check your iPhone location history can be helpful if you want to track your travel information. It can also be used as a security feature by enabling family sharing, as you can track the location history of your family members' devices.