Question?
How to stop sharing location without them knowing? And how to turn off Find My Friends without them knowing?
Smartphones enable people to keep in touch seamlessly and all the time. iPhone models have gone even further with Find My Friends and iMessage location tracking. With these features, your parents/friends can track and see your movements.
But what if you want more privacy? Whether you're looking to protect your privacy or simply take a break from constant location sharing, it's important to have control over who can track your every move.
Luckily, there are various ways you can turn off Find My location settings. In this article, we will go through all the possibilities of how to turn off Find My Friends without parents knowing. After all, you don't want to let your friends/parents think you are avoiding them.

Part 1: The Best Way to Turn Off Find My Friends Without Parents Knowing
Turning off Find My Friends would be definitely detected as the monitor will notice that Find My Friends no location found. So the best solution to turn off Find My Friends location without them knowing is using iMoveGo Location Spoofer.
iMoveGo allows you to change your GPS location on both Android and iOS devices without jailbreaking or rooting them. It provides a secure and reliable way to fake your location on various location-based apps, including Find My Friends and Find My iPhone. By using iMoveGo, you can turn off Find My location settings without others knowing. Within only 1 click to set up a new location, your contacts can not trace you anymore through the app.
Besides, it supports plan routes with unlimited spots on the map to simulate the GPS movement. With that, you can also pause location on Find My Friends or hide your location by fixing your location on a certain spot.
Key Features of Wootechy iMoveGo-The Best Location Solution
75.000.000+
Downloads
Hide or turn off location without the other person knowing.

Change your GPS location to anywhere in the world.

Works well on all location-based apps, such as Snapchat, WhatsApp, and Pokemon GO.

The method is 100% secure and won't be detected by Apple.

Support up to 10 device at the same time, including iOS and Android(up to the latest iOS 16).

Freely simulate GPS movement with customized routes and speed.

Joystick is available for direction control.

Free trial is available for every user.
How to Turn Off Find My Friends Without them Knowing Easily? Follow the steps.
Step 1. Install and launch iMoveGo on your Win or Mac. Connect your device to the computer via WIFI or USB cable, and tap Trust This Computer on the iPhone.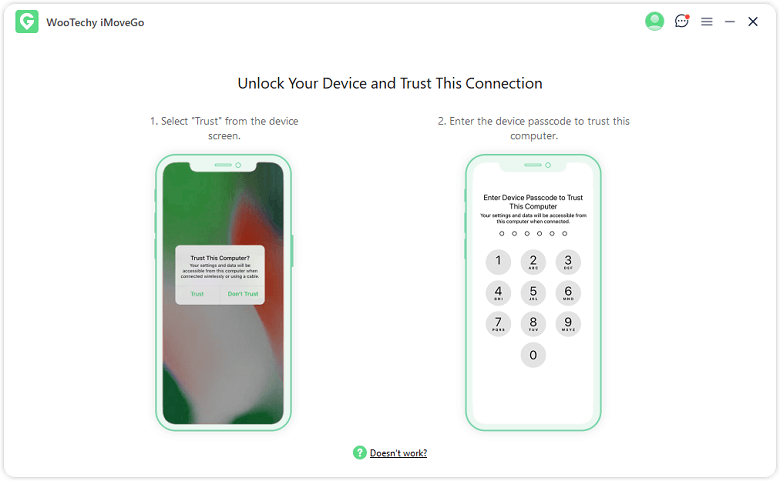 Step 2. The app will start loading the map, and you can select Teleport Mode at the right upper corner. You can enter the address or GPS coordinates in the upper left tab. Click "Move" and your location will be changed to a fake location without other person knowing.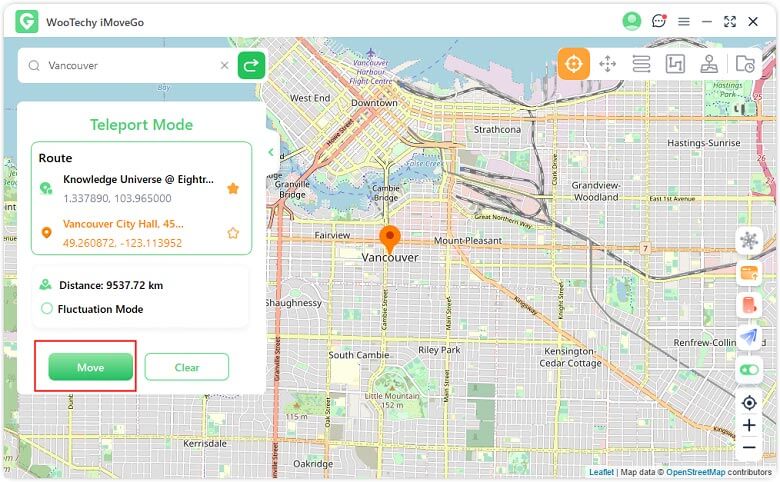 Now, open Maps on your phone to check your new location. You're ready to use this new location on all your apps, including Find My.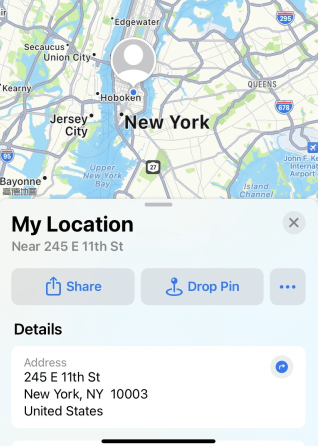 Step 3. If you want to simulate GPS movement on your phone, switch to the Multi-spot/2-spot mode.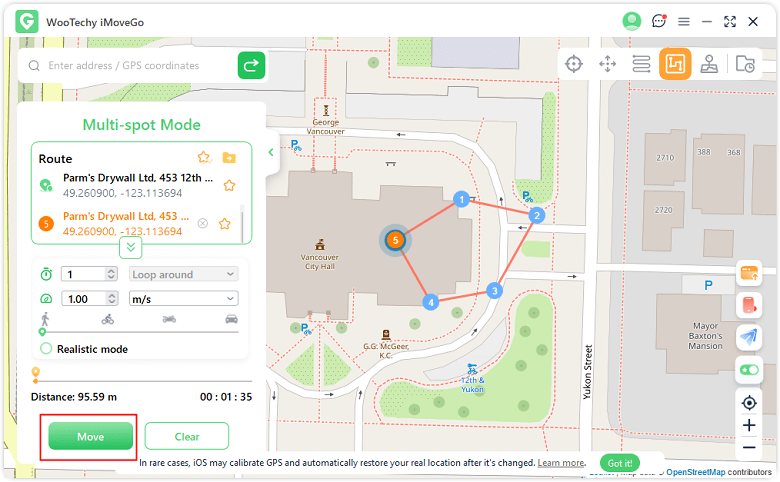 Note: Your friends will not know you have changed location. However, if you want to go even further, you can create a whole route and set the speed of your movement. If you want to pause location on Find My Friends, you can simulate a circle as small as possible, your GPS will only appear that spot without anyone knowing.
Part 2: 5 other Alternative Ways to Turn Off Find My Friends
There is more than one way to tackle the location tracing problem. Here are some of the ways you can turn off your location on Find My Friends.
The downside for most of these actions is, your friends and contacts will receive a notification from Apple about your activity. If you wanna stop sharing location without notifying, you have to get the help of the third-party tools like the iMoveGo mentioned above.
1

Hide Location from Contacts

If you're sharing the location through the Messages app, there is an easy way to turn it off. The app will, however, notify your friends you turned it off.

Go to the Messages App.

Choose conversation thread or Contacts you want to stop sharing location.

Go to the info tab under the contact's name.

Tap on Stop Sharing My location.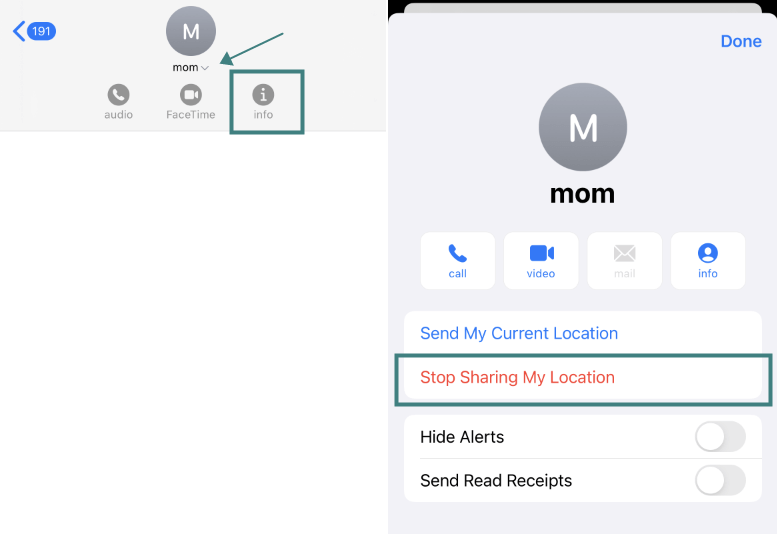 2

Stop Sharing Location in Find My App

Find My is a practical application on iOS devices with three icons: People, Devices and Me. To freeze location on Find My or turn off your location on Find My friends, follow these:
Go to the Find My app and choose the Me tab.

You will see the Share My Location option, and you can toggle it off.
Tip:
However, your location will not be visible to the people from your friend list, and they will see a
"location unavailable"
message if they try to see where you are. The same message appears if you turn off your device.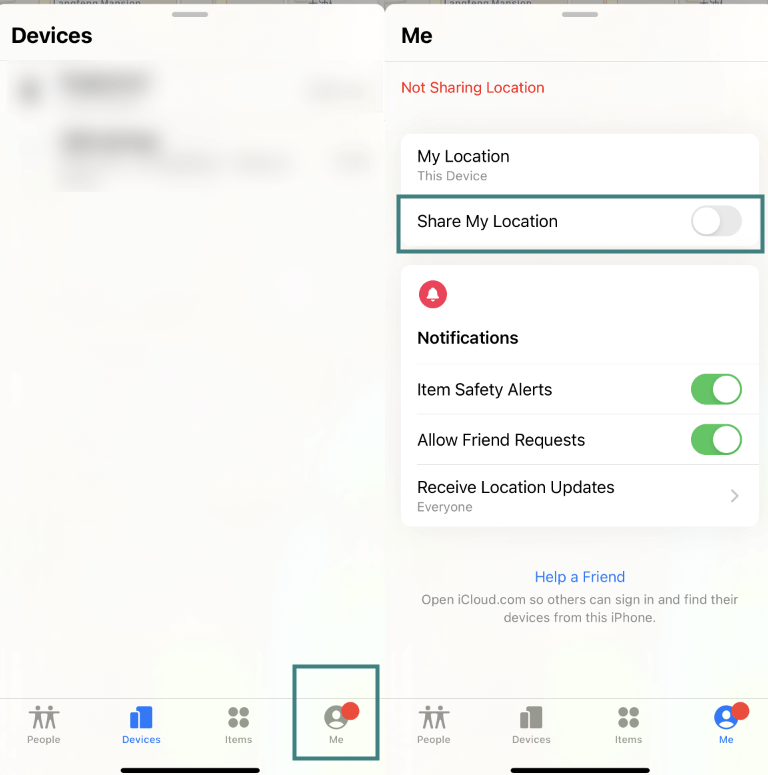 3

Turn Off Share My Location on Your Phone

The most straightforward way is to turn off the Share My Location option simply. To do so, you will have to go to the Settings, and under Privacy, find Location Services. Once there, tap on Share My Location if it's turned on.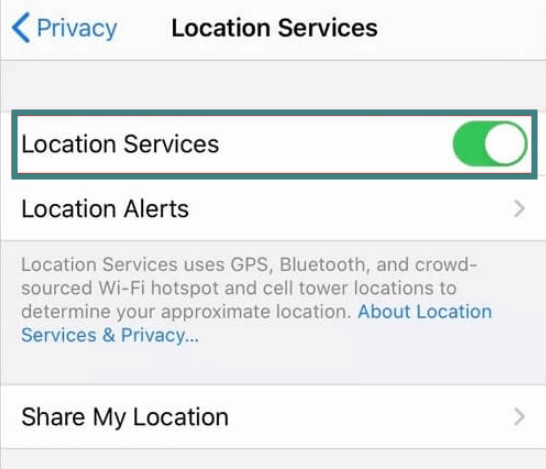 This way, you will disable sharing location in Find My Friends and iMessage app, and they won't get the notification about your action.
4

Turn On Airplane Mode

The fastest way of preventing friends to see your current location is with Airplane mode. First, swipe for the dropdown menu on the homepage and tap the Airplane picture in the top left corner. With this move, you will disable all network connections and thus stop others to see your exact location. Now you successfully stop parents from tracking you during Airplane mode period.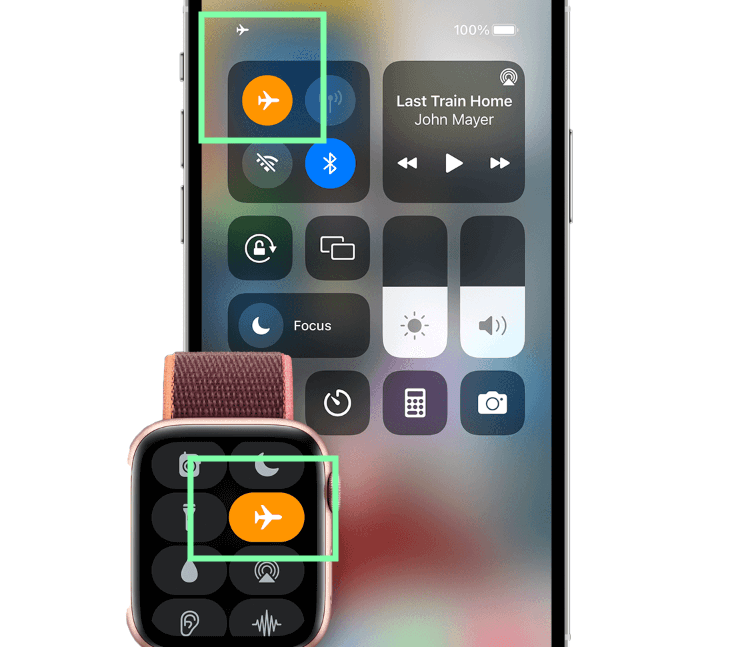 Tip:
In Airplane mode, you will
turn off your location
completely and you can't make phone calls, and if you connect to the WiFi Find My Friends app will start showing your location. This way will temporarily turn off Find My Friends until you disable the airplane mode.
5

Share Location from Other Devices

This solution works if you have more than one compatible iOS device. However, you can mislead your friends and contacts if you share your location from the other iOS device. For example, let's say you have iPad Pro at home or you have faked your iPad location, you can then share its location as your own. To do so, you must follow a few easy steps.

Open Settings app.

Tap on your profile, and go to the Find My tab.

You must have Find My iPhone turned on, and then you can click on Use This Phone as My Location. You can also have Use This iPad or other iOS device here.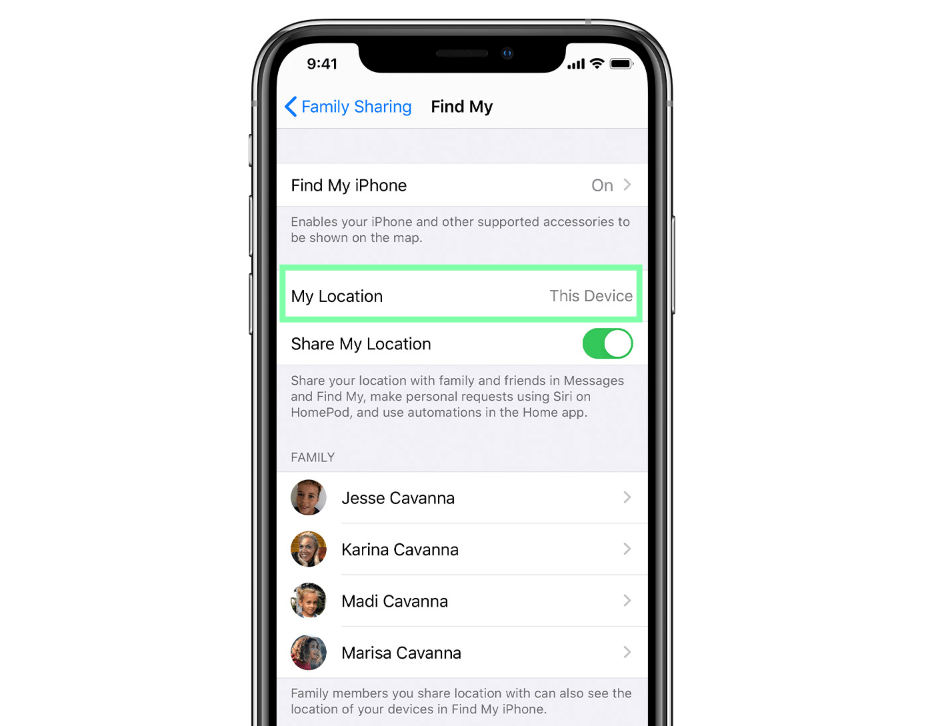 However, this method would not work if your parents have installed parental programs on your phone like mSpy.
Conclusion
Incredibly useful Find My application and sharing location on iMessages come with the drawback of your friends always knowing your location. If you want some privacy but are reluctant because your friends or family might react to the turning of location sharing, there is a couple of great solutions to this problem.
You can turn off Location Services and make your location unavailable. If you stop sharing the location, contacts will receive notifications about it.
Alternatively, there are ways on how to turn off Find My without friends knowing. Probably the most efficient way is using Wootechy iMoveGo that can change your GPS location. Your contacts won't know you've changed location, and they will not be able to follow your whereabouts. You can download iMoveGo for free and start to turn off location without the other person knowing!