Grindr mock locations are prohibited? You may find that the popular location-based dating app Grindr has recently prohibited the use of mock locations. Some users complained that they failed to change the GPS to find more people who aren't in their immediate vicinity.
Actually, like any other application, Grindr not working often appears that prevent it from functioning properly. Plus that the Grindr change location has been a challenge with the release of the new rules.
Luckily, it can be solved! In this article, we will help you find out why is Grindr not working, and how to fake GPS on Grindr even thought the mock location is prohibited.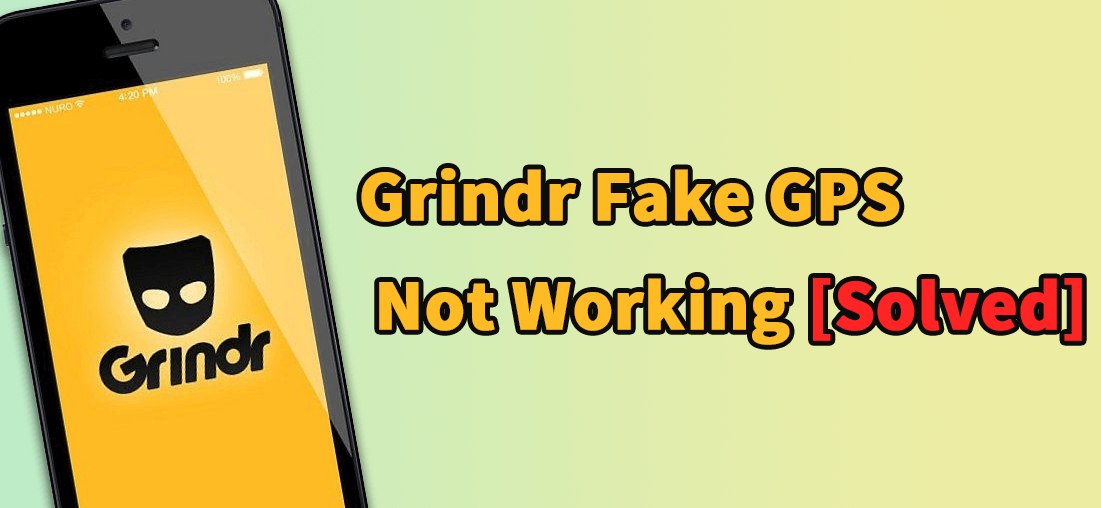 Part 1. Why Grindr Not Working? How to Fix?
1. Why is Grindr Not Working?
There are a few reasons why Grindr App not working. The main common causes include the following:
Internet connection issues.
Outdated app version.
Device issues. It is often found in some older cell phone models.
The app may not be working properly with Grindr's Server issues.
VPN issues may be blocking Grindr, and causing the Grindr fake GPS not Working. This issue will be discussed and solved in detail in Part 3 and Part 4 of this article.
2. How to Fix Grindr Not Working?
If your Grindr App not working, (for example, Grindr won't open, Grindr profile is not available,) here are some tips for solve those issues.
Ensure you have the latest version. If not, updating the newest Grindr.
Check your internet connection.
Force stop and clear the cache of the Grindr app by going to Settings > Apps > Grindr > Force Stop > Clear Cache.
Restart your device.
Uninstall and reinstall the Grindr App.
Disable VPN.
Submit crash logs and report the issue.
Part 2. Why You Need to Fake / Change GPS on Grindr
Reason 1: Fake Grindr Location to Meet More Soulmates
Grindr is an application based on location. By faking a location to anywhere you want, and making it appear as if you are located there, you can meet more people and see more profiles that you haven't seen before.
Also, you can let others outside of your region see your profile.
Reason 2: For Policy
Grindr is a popular and widely available app. However, there are a few countries or regions where Grindr is banned or restricted. you may need to use a fake location to access the app.
Reason 3: For Privacy Concern
When using the Grindr app, except from the need to create funny locations, people can see your location and the places that you have visited. This can hurt your privacy, and someone can find out where you are, even if you don't want them to.
Some other tips for Protecting Your Grindr Privacy:

Be careful what information you share. Someone may find out about your other social accounts or home address even from the traces.

Be aware of common scams, such as catfishing and financial scams.

Use a strong password and PIN code.

Learn about your country's policies to prevent excessive data collection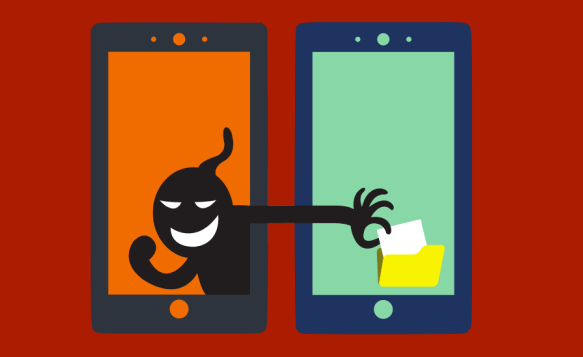 Part 3. Why My Grindr Fake GPS Not Working?
You need to change your GPS location to meet more mature friends. However, there could be many reasons why Grindr can detect your mock location app and stop it from working. Possible reasons for this happening are:
The version of Grindr you are using is blocking your mock location app.
Your mock location app hasn't been updated and it doesn't work anymore.
The Grindr mock locations are prohibited by Grindr official.
If Grindr is detecting your mock location app, then you need to use a workaround to change your GPS location. You can change the version of the Grindr app to see if your mock location app starts to work, but if it doesn't, read on to learn about the best alternative.
Part 4. Use the Best Tool to Fake GPS on Grindr
If your Grindr fake gps not working suddenly or you have never changed your location before, it's highly recommended to use a desktop location changer named iMoveGo, which is more reliable than mobile apps. It will let you change your location easily to anywhere in the world. Whether you want to fake location to meet more new people, or protect your privacy, iMoveGo can help you even if Grindr mock locations are prohibited.
Key Features of iMoveGo Grindr Location Faker:
75.000.000+
Downloads
Fake Grindr GPS location to any place in the world with 1 click.

Simulate GPS movement along customized routes while staying at home.

No Need to Jailbreak and Root.

Support up to 10 devices at once, including iOS and Android.

Safe and won't to be detected.

Works on both of Win and Mac.

Free trial is available for every user.
Video Guide for Faking GPS Location on Grindr Steps to Fake Your Grindr GPS Location Easily
Step 1. Install and launch iMoveGo on your PC or Mac. Click "Get Started" to begin your Grindr location changing.
Step 2. Connect your iPhone or Android phone to the computer with a USB cable, or WiFi.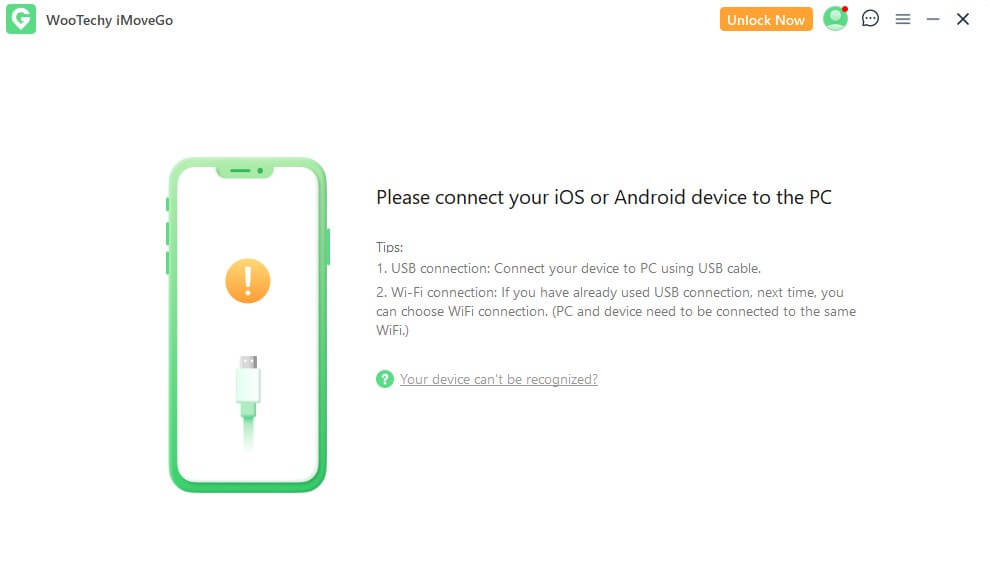 Step 3. Select the "Teleport Mode". Tap on the map or serch anywhere you want to be located from. Review the new location data and then click on "Move".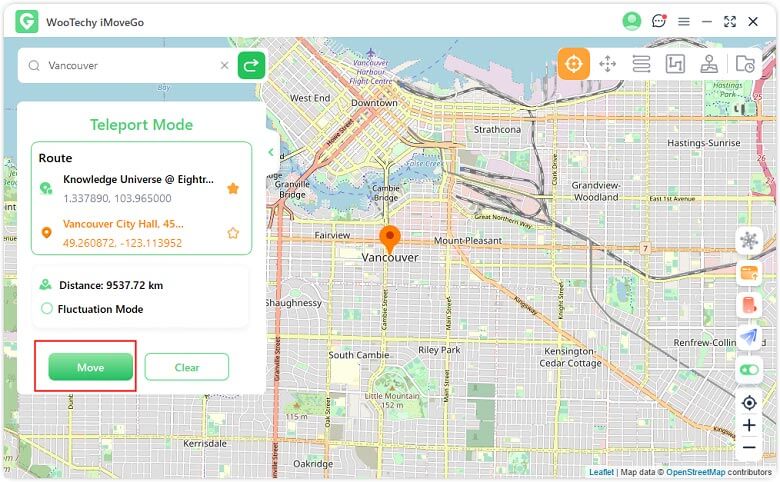 Step 4. Now your phone will think you are at this new GPS location. You can also check your Google Map to confirm.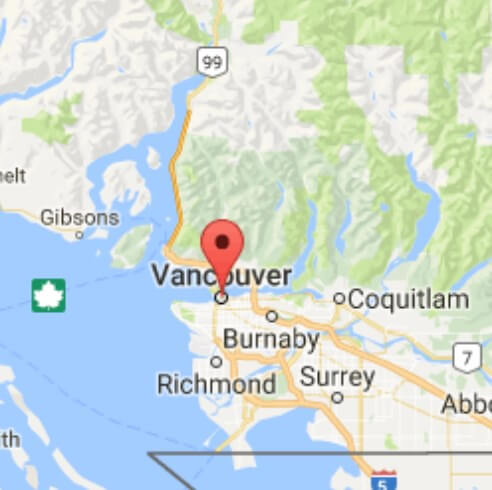 This change will be updated to all the location settings on your phone. No matter on Find My, Google Map and Tinder. You can share the new fake location on social media or to send it to your friends. Also, match and check more friends on Grindr.
Note:

With Wootechy iMoveGo to change Grindr location, you can freely restart the phone and get your real location back. So it won't have impact on your Grindr or other mobile activities.
Extra Tip: Grindr Alternative
If your Grindr is still not working, or you want to more friends, here are some popular Grindr alternatives.
Lex:
Lex is a free text-centered social and dating app designed for queer, lesbian, nonbinary, transgender, and bisexual individuals to make meaningful connections. It encourages deeper connections beyond swiping on selfies and is inspired by old-school newspaper personal ads.
Feeld:
Feeld is a dating app that allows curious couples and kinky singles to explore their dating desires in a safe and private space. It provides a platform for open-minded individuals to connect and discover new experiences.
Zoosk:
Zoosk is a global online dating platform with a large user base and an accurate matchmaking algorithm. It provides a personalized dating experience through its behavioral matchmaking technology, helping you find compatible matches. Zoosk is available in multiple languages and countries.
Conclusion
Hope this guide can help you to learn why Grindr is not working and how to fix. After trying the solutions mentioned above, if your Grindr is still not working, there are also some alternatives.
Additionally,If you wanna change location on Grindr, or your fake GPS location app is not working, then you can use iMoveGo, which is the best tool to fake GPS location on Grindr or other date app like Hinge, or Tinder. Now, download it on your Mac or PC, and have more fun!