Have you ever been afraid of logging on to a dating app because you do not want to be discovered by people you know? You shouldn't have to be afraid or feel restricted to enjoy your dating life simply because of some people you know in your close area.
What if we told you there is a way to avoid everyone you know who lives close to you, and you can start looking for possible matches way outside your area? This article will help you learn how to change location on Hinge and other alternative dating apps such as Tinder, where you have to pay large fees to be able to change your geolocation.
Part 1. How to Change location on Hinge
When looking into how to change location on Hinge, the first step is to do it through the app. The steps are set or update your location are:
1. Click the setting icon on the bottom right of your nav bar.
2. Click on Preferences.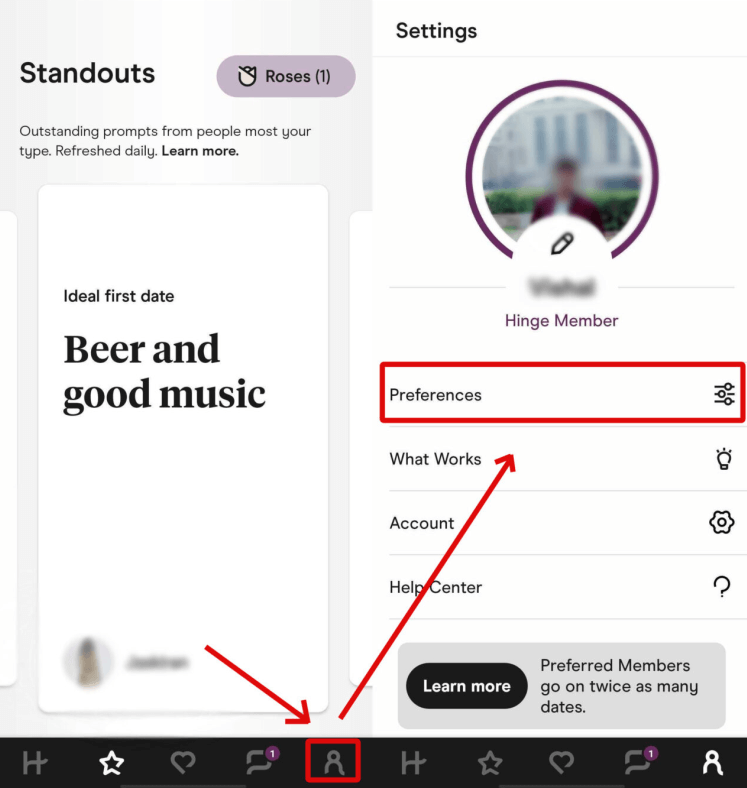 3. Click on My Location.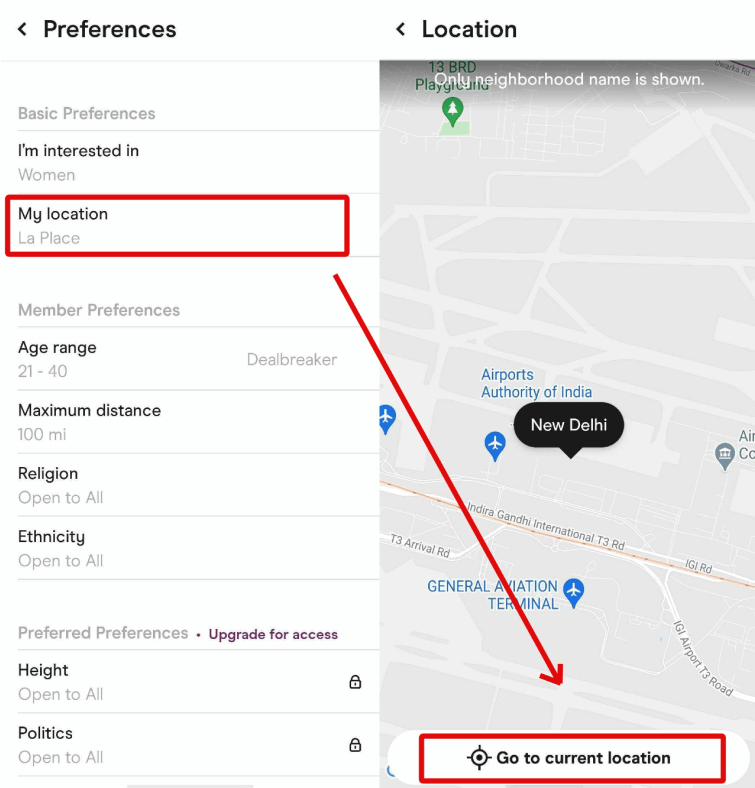 4. Click on the compass icon on the lower right side of the map. You can also pinch to zoom in and hover on the location you'd like to change to.
Note
However, you will always have to keep changing your location on Hinge every time you open and close the app. When it comes to other Hinge alternatives such as Tinder and
Grindr
, you need to pay for a higher tier subscription to be able to adjust the app location. This is where users look for cheaper and easy options to spoof their location on dating apps.
Let's take a look at some of them.
Part 2. Change Location on Dating Apps without Subscription
Unlike Bumble / Tinder, Hinge users can manually set up their location. However, if you want to change location on Bumble, Tinder, Grindr or DoorDash without paying the expensive price, go through the methods below.
1. Location Spoofer without Jailbreak
When looking for answers to how to change location on Hinge alternatives such as Tinder, look no further than iMoveGo.
It is a completely secure desktop software that can efficiently change your location to anywhere in the world with a few clicks. You can use the following features of the software to help trick Tinder and faking your location to expand your reach from your local area to anywhere you want.
Teleport your location to anywhere in the world: With iMoveGo, you can change your location within 1 click. It works well on a full range of location-based apps, such as Pokémon GO, Tinder and Life360. It caters to both Android and iPhone devices.
Simulate movement: iMoveGo has an amazing feature that allows you to set a virtual path for you to walk along to simulate real-life movement digitally. This helps to trick Tinder into thinking you are actually moving to a new location when you are enjoying the comfort of your warm bed while searching the world for a better match.
Spot History: iMoveGo has the ability to save your historical locations that you have previously spoofed your GPS to. This makes it easy to visit your favorite locations in the future if you need.
Free Trial: Free trial is available for every user. Start you free trial right now to check out more powerful features in iMoveGo!
Steps to Fake Your Dating Apps GPS Location
Launch iMoveGo on your PC or Mac. Connect your iPhone to computer with a USB cable. Click on the "Trust this computer" dialog box that opens and enter your passcode.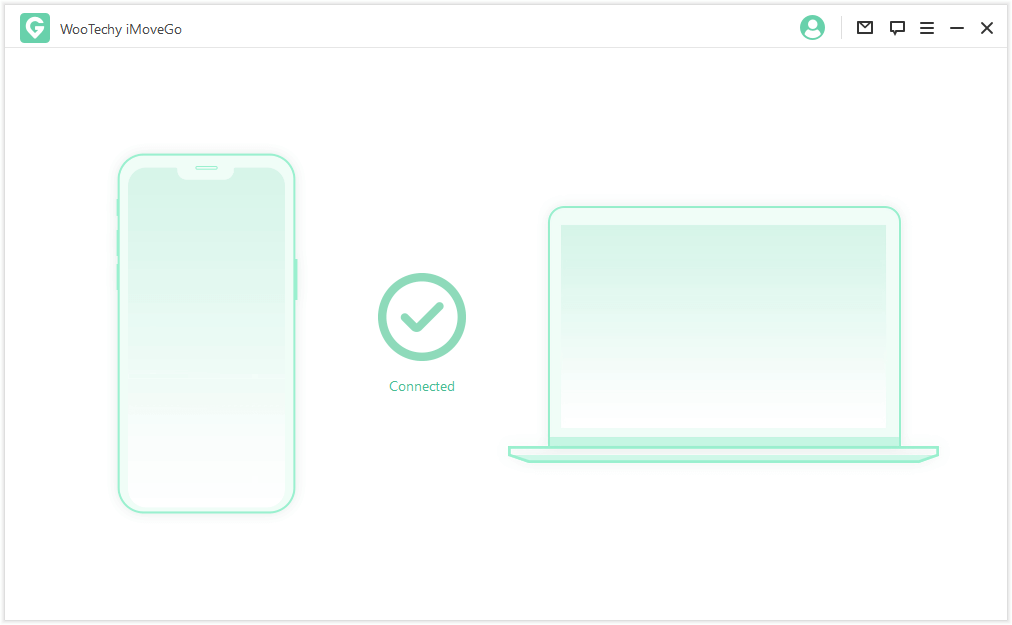 Select the "Teleport Mode" . Tap on the map or serch anywhere you want to be located from. Review the new location data and then click on "Move".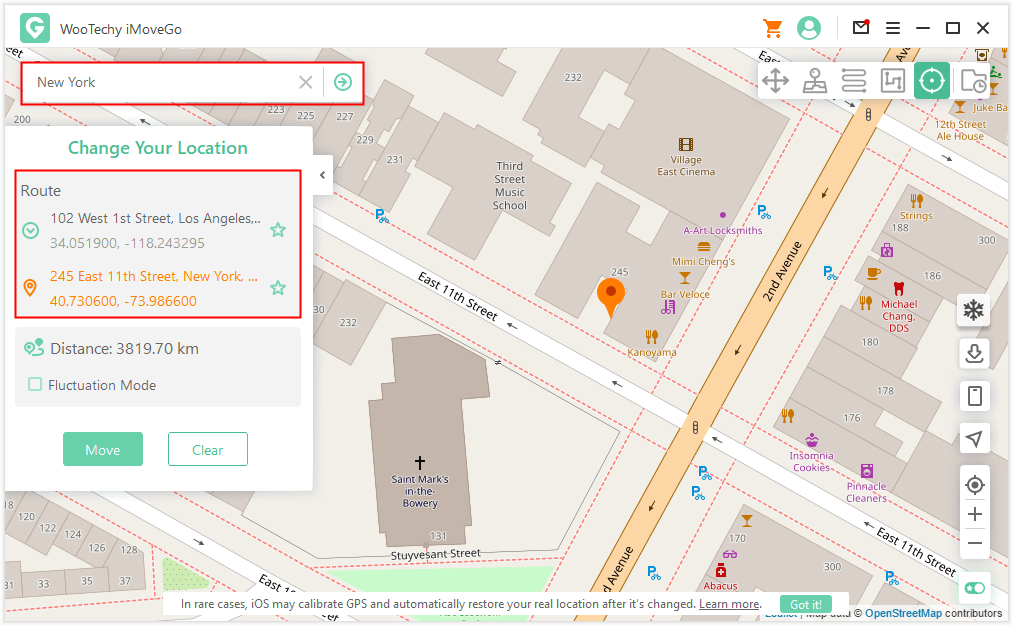 Now your phone will think you are at this new GPS location.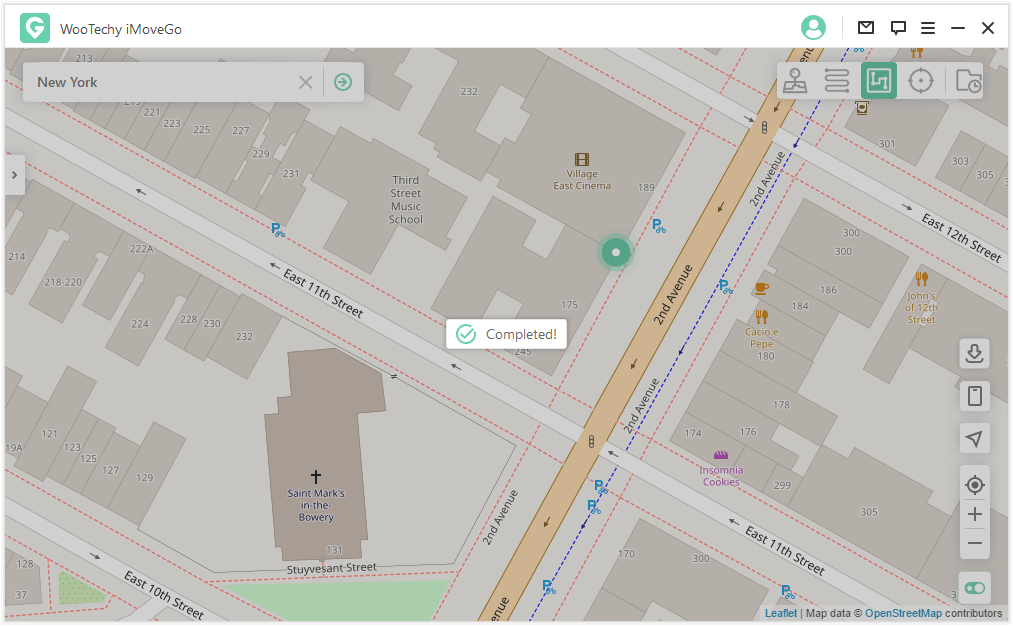 2. Location Faker on Cydia Marketplace [Require Jailbreak]
If you are looking for ways on how to change location on dating apps such as Tinder, there's a chance you would've come across two terms – Cydia and jailbreak. Cydia is an app marketplace that acts as an alternative to the Apple official app store. Apps that are available to buy and download on Cydia are not approved by Apple as it goes against their guidelines.
If you wanted to be able to download a location spoofing app for iOS from Cydia when figuring out how to set location on Hinge alternatives like Tinder, you will soon find out that you need to jailbreak your device before being able to do that. Here is a guide on how to jailbreak your iPhone and use the Fake Location app.
Step 1: Install Cydia Impactor on your laptop or computer. Connect your phone to the computer and select trust on your phone. You will need to select the model of your iPhone on a pop-up dropdown on Cydia Impactor. Click Start when done.
Step 2: Download the unc0ver from the official website and drag it onto the Cydia Impactor interface.

Step 3: Once loaded, go to your phone Settings>>General>>Profiles>>Device Management>>Trust Cydia Impactor's developer.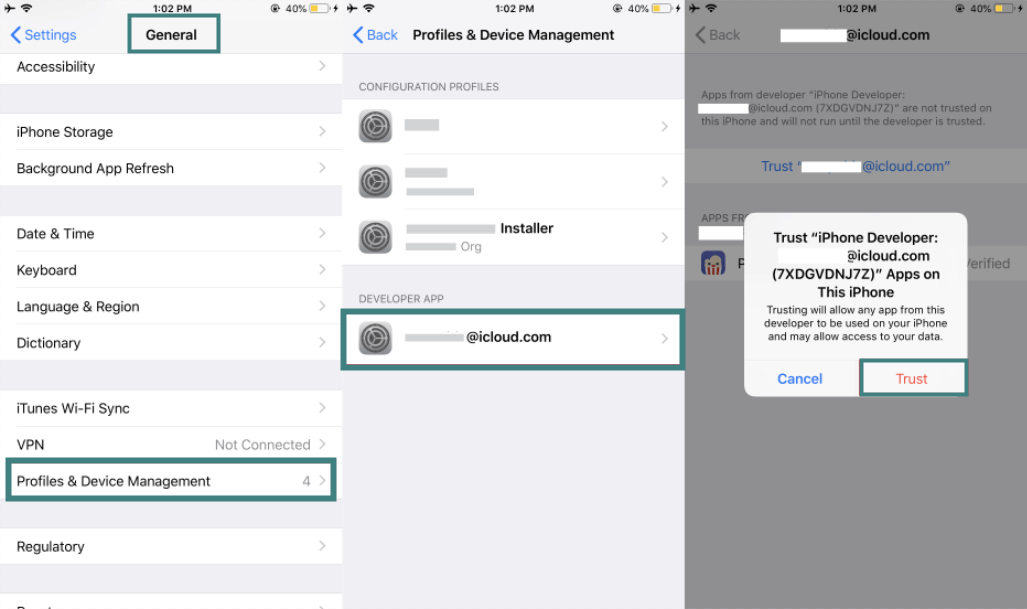 Step 4: Click on GO and the Impactor will start the process of jailbreaking your device. Once it is completed, your phone will restart.
Step 5: Go to the Cydia Marketplace app and download Location Faker or any other location changers.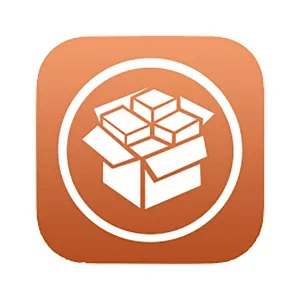 Step 6: Install the app and grant it permissions to spoof your locations when prompted. Simply type the name of the area you want to spoof your location to and click on 'Add to'.
Apple has a lot of restrictions on their devices, and the only way to work around them is to jailbreak the phone. However, the steps of jailbreaking the phone are risky and lengthy. If you are not tech savvy, jailbreak is not your thing.
3. Fake GPS App from Google Play Store
If you are on an Android looking for how to change location on Hinge alternatives like Tinder, you will have come across an app called the Fake GPS app.
Used by many Android users, Fake GPS has made a name for itself as a basic app that allows users to spoof locations on geolocation-based apps. However, it has a very complicated process to set up and is definitely not worth the effort for an app that doesn't provide anything more than a location change.
Here is how to install and use the Fake GPS app:
Step 1: Download and install Fake GPS Location from Google Play Store. The app has a map feature similar to that of Google Maps where you can interact with it to move around and zoom in on the location you want to spoof to.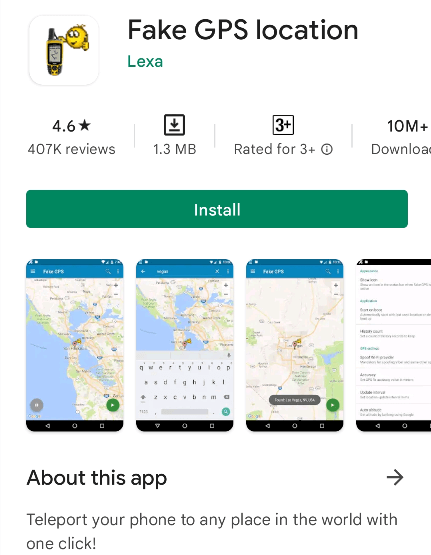 Step 2: You need to enable your Android device's developer options to be able to spoof your location. To do so, go to your phone Settings app and search for Build Number under the Software Info page. Tap the Build Number 7 times until you get a pop-up message at the bottom of the screen informing that you are now operating the phone as a developer. You can now find the Developer Options menu in the device Settings page.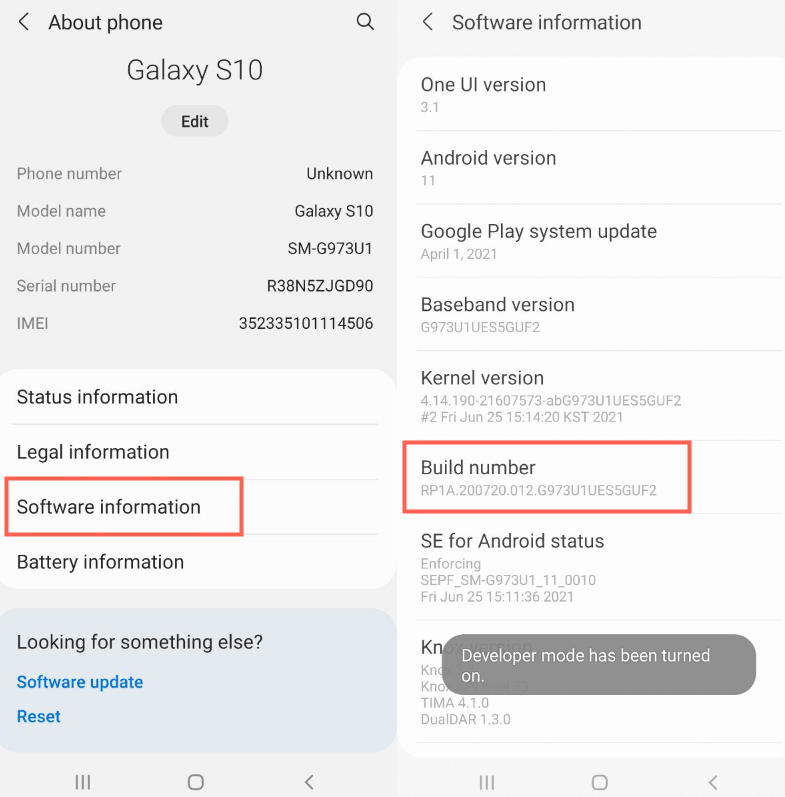 Step 3: Third step: Open Developer options and click on Mock Locations app. This will open a list of all the apps you have that can spoof your device's GPS location. In this case, select Fake GPS Location app.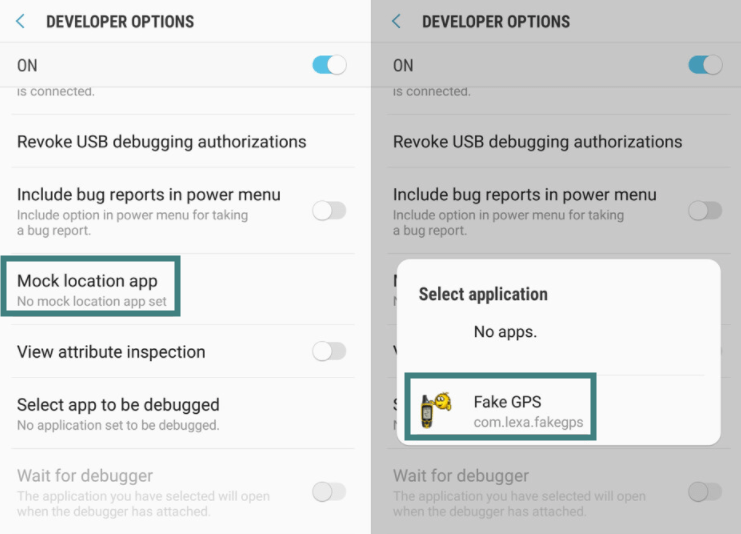 Step 4: Now, open up the Fake GPS location app and select the location you want to spoof to by moving around on the provided map. Once you pick a location, click on the green start/play button at the bottom of the screen. To confirm that your location has been spoofed, open Google maps and see where your location is shown as default. It should reflect the spoofed location.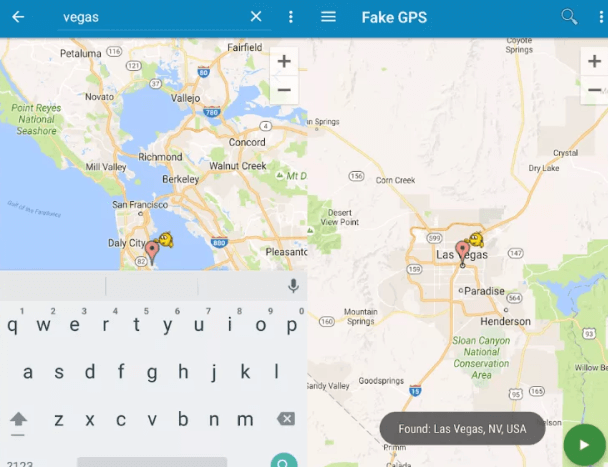 When compared to iMoveGo's easy setup process, amazing collection of features, and the fact that it is the highest rated 5 start GPS software you can find, it is easy to see why Fake GPS isn't people's first choice when searching for how to set up location on Hinge alternatives such as Tinder.
Part 3. FAQs on Changing Location on Hinge
1. Can You Change Your Location on Hinge for Free?
Yes, you can manually change your location on Hinge for free. However, you will have to do it every time you log on. With iMoveGo, you can set your device's location to one area and never have to worry about it until you choose to reset the location.
2. Can You Use Hinge Abroad?
Hinge is currently available in 20 countries – US, Canada, Ireland, UK, India, Australia, Norway, Sweden, Denmark, Netherlands, Switzerland, Belgium, Germany, France, Finland, Austria, New Zealand, South Africa, Israel, and Singapore.
Conclusion
Dating apps such as Hinge are great because they help you have an active social life. You have a lot of fun being matched with people in your local area that meet your requirements but sometimes you want to avoid people that you already know and would like to expand your circle outside of your own hometown. This is why it is so important to be able to change your location on apps like Hinge without having to pay their crazy subscription fees. With its powerful features, quick installation, and ease of use, iMoveGo is the best location spoofing software that you can use.