Sometimes we want to change our location data and pretend we are from other areas of the world. Whether using a dating app to find a lucky partner across the globe or trying to play an AR game without leaving your home, Cydia GPS spoof enables you to confuse your phone's location services and get around GPS tracking so you can freely use practically any application.
In this post, we will offer you the details of Cydia fake GPS apps and even a better method to spoof location. Read on!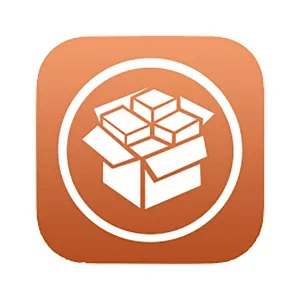 What is Cydia Fake GPS Apps?
Cydia is the app store for jailbroken devices where you can find various apps, mods, and content to personalize your device. If you want complete control of your device by using Cydia apps, you need to "jailbreak" from the default operating system. Jailbreaking allows you to run unsigned code and install tweaks from third-party apps store.
Many will download the fake GPS apps from Cydia, therefore they can use a fake location tweak. Note that there is no Cydia fake GPS apps available for iOS 15. If you want to spoof location on the latest iOS version, use computer application iMoveGo.
Cons of Jailbreaking Your Phone
While jailbreaking offers a lot of new entertainment, tools, enhancements, and location spoofing. The downside is that you are outside your brand's usual ecosystem, so your warranty or tech care plan is going to be voided out.
That is a fair trade-off considering the personalization and complete control you get from Cydia. Note that there is also a chance that you can't access the normal apps on the App store after jailbreaking.
How to Download and Install Cydia - Step by Step Guide
Before you begin to use a Cydia fake GPS feature, you may want to backup your device just in case anything happens during this process. You would not want to lose your data because of an accidental tap on the wrong option. Also, this is for educational purposes only. We do not suggest jailbreaking your device. We are only providing the information.
Keep in mind this process only works as a fake GPS tweak iOS 14 and earlier. If you have iOS 15 or later installed on your iPhone, you can skip ahead to the best location spoofer that we suggest you use.
Step 1: If you don't have a jailbroken phone, follow the detailed guide to jailbreak your device first.
Step 2: After successfully jailbreaking your phone, open Checkra1n loader and then install Cydia.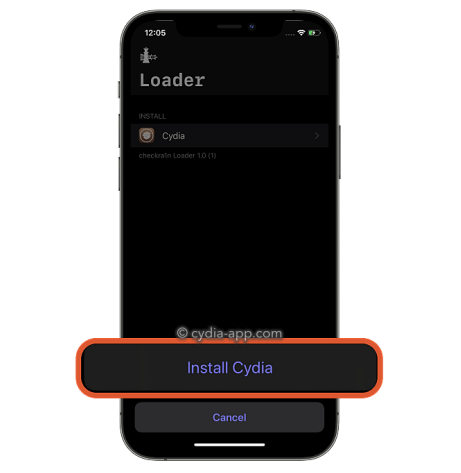 Step 3: When the process finished, you will see Cydia on your home screen.
Step 4: Open Cydia and download any apps or features you wish to install on your device, and you are good to go.
Best 4 Cydia Fake GPS Apps
There are a few different options to fake GPS Cydia using tweaks or apps. Most of these work as a GPS tweak iOS 14, but you do need to have your iPhone jailbroken first, which you can do following our guide above.
1 - Relocate Reborn Tweak
This Cydia GPS spoof is a resurrection of the original Relocate tweak that was shut down recently. You either set your Global location for your device, or you can do an Application override. The second option allows you to select specific apps that will have their locations changed.
Steps to install Relocate Reborn Tweak:
Start by following our guide to jailbreaking your iPhone and installing Cydia.
Step 1: Open Cydia and tap on Sources.
Step 2: Tap on Edit and then on Add. Type in https://repo.hackyouriphone.org/relocatereborn.
Step 3: Tap on Add Sources and then Add Anyway.
That should prompt Cydia to install the app into your system.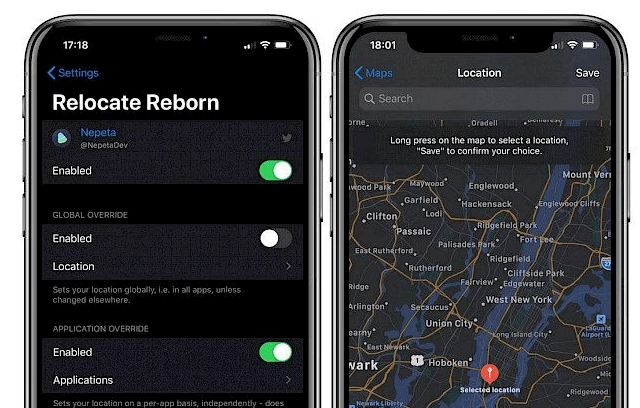 2 - GPS Master
This is another fake location tweak you can do with Cydia that allows simulate moving between two places. You can use the map interface to search for a new location or enter in a specific location using coordinates.
Step 1. Start by following the guide above to jailbreaking your iPhone and installing Cydia.
Step 2. Open Cydia and search for GPS Master.
Step 3. Search the address or location you wish by dragging the map or typing in the coordinates.
That's it, you're all done!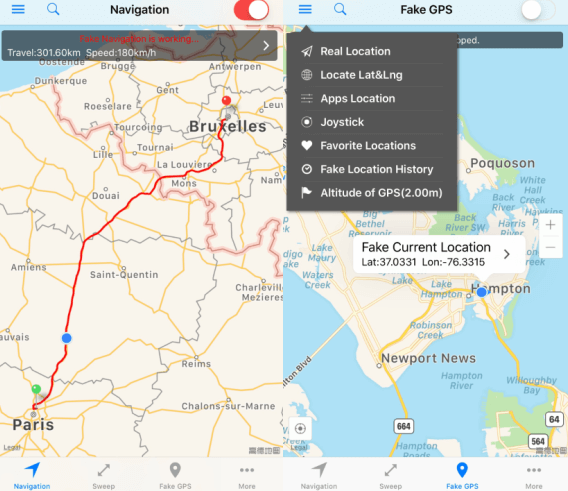 3 - Locsim Tweak for iOS
Locsim is Terminal add-on. This Cydia fake GPS solution allows you to simulate a different GPS location system-wide. It simulates GPS location natively, without needing any runtime injection. That is the same way Apple uses its location services. So, theoretically, you are paralleling their system operations.
To install Locsim for iOS:
Step 1. Start by following our guide to jailbreaking your iPhone and installing Cydia.
Step 2. You will need to search for an app on Cydia called Terminal. Then, download and install Terminal.
Step 3. Search through Cydia for Iocsim, then download and install. Or click here to add source to Cydia. https://udevsharold.github.io/repo/
Step 4. Open Terminal and Enter the coordinates ( longitude and latitude of the location) for where you want to be located. It does not have a user interface.
For Example: Enter the command "locsim start 35.6977223633003 139.76420446615543" (Chiyoda, Japan)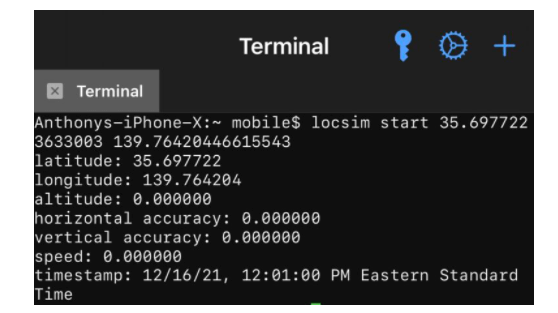 4 - Location Handle
This is a more straightforward option for Cydia to spoof your GPS location. Once it is installed, you can look up any location in the search bar then set the device to those new coordinates using a pointer. There is also a joystick if you need it. Keep in mind that there is a $4.99 fee for this particular fake location Cydia solution.
To install Location Handle:
Step 1. Start by following our guide to jailbreaking your iPhone and installing Cydia.
Step 2. Open Cydia and search for Location Handle.
Step 3. Type in the address or location you wish to be associated with.
Step 4. That's it, you're all done!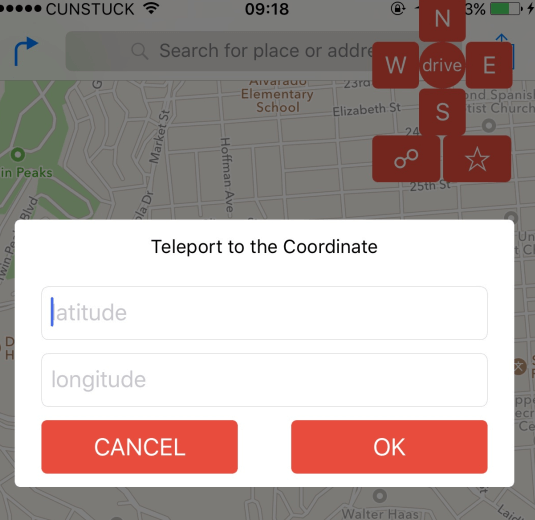 Cons of Cydia Fake GPS Apps
Once you make it through the initial jailbreaking of your iPhone device using Cydia, you can install and utilize the different applications. While there are many options and tweaks you can find, the downside is some of the applications are technical.
Cons
Some tweaks require advanced knowlegde on networking, programming, or IT.

You have to jailbreak you iOS device and your device warranty or tech care plan will be voided out.

It is possible to get your iPhone malfunctional if you do any mistakes while jailbreaking.

Most Cydia fake GPS apps only support older iOS versions
Therefore, we suggest sticking with a completely different alternative which doesn't require jailbreak and supports all iOS version including the lastest iOS 15. - iMoveGo by WooTechy.
[No Jailbreak!] Best iOS Location Changer - iMoveGo
Instead of trying to make Cydia work for your iPhone, or if you have an updated version of iOS beyond iOS 14, then try out the powerful location changer iMoveGo by WooTechy. This simple application does not require any jailbreaking and allows you to change your GPS location to anywhere in the world.
In addition, there is an included joystick controller so you can play games like Pokémon GO and simulate real-world movement as if you were physically there and walking around.
Pros:
Works with all iOS and Android and spoofs your location with only 1 click.

100% effectiveness with AR-based games and dating apps/social platforms like Snapchat, Find My, and Pokemon GO.

Joystick simulation with real-time movement using keyboard.

Create mappable pre-determined routes to explore anywhere in the world.

Doesn't require advanced tech knowledge. Everything is done through a wizard-like interface.
Cons
It Does require connecting to your PC/Mac to install and use. To install and use iMoveGo, simply:
Fake GPS Tweak iOS 15 Video Guide:
Step 1: Download and install iMoveGo from WooTechy. Launch the program and click on Get Started.
Step 2: Connect your device via a USB cable. Search the global map for a location you wish.

Step 3. Create a route by selecting Two-Spot Mode or Multi-Spot Mode. Click "Move"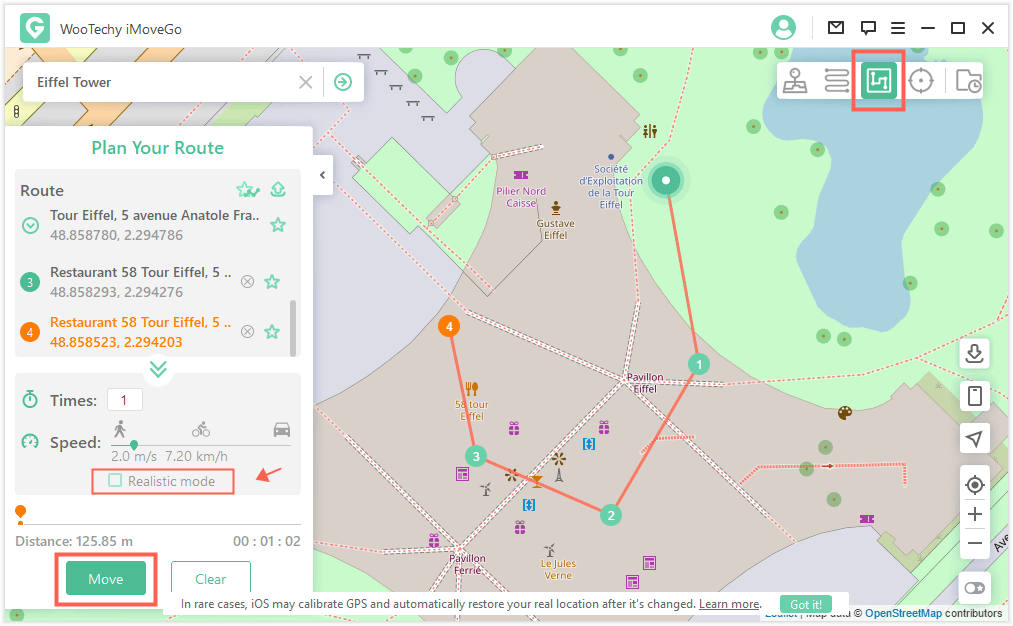 You can either plan a route for your GPS location on the map with varying speed and repeat trips, or use the Joystick Mode to move manually in real-time.
Simply open the Maps, Find My or WhatsApp on your phone to check if your GPS location is moving as you wish.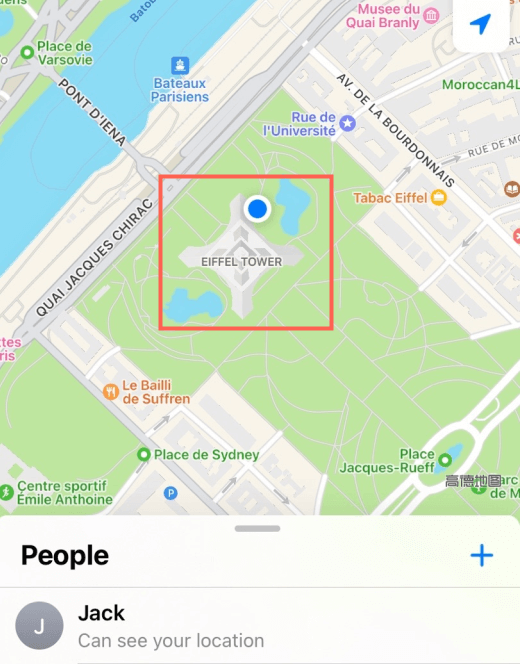 Conclusion
Using Cydia fake GPS as your spoofing solution for AR gaming or changing your iPhone's location does work, but it takes a lot more time, patience, and skill than most users are willing to commit. A better alternative is to try iMoveGo from WooTechy. This way, you can set your device's GPS to anywhere in the world with only a 1 click system instead of trying to jailbreak your iPhone or updating to the latest iOS version. Visit WooTechy's website today to give iMoveGo location changer a try for free.