Before discussing why is Life 360 app not updating location, let us see what Life 360 is. It is a real-time location-based application that you can use on mobiles to keep track of your loved ones. It helps you to know where your family is and whether they are in danger or not. This app must frequently change location so that people can track their family or relatives. However, this app sometimes doesn't update the location. In this article, we are going to discuss the reasons and solutions to solve the issue of Life 360 not updating location.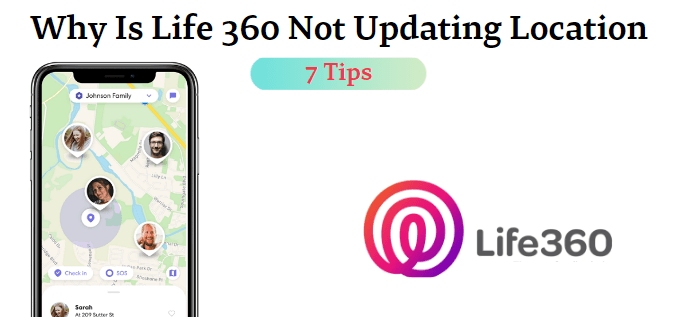 Part 1. Why Is Life 360 Not Updating Location?
Whenever you cannot locate the location of your family or friend that is using Life 360, it is because the app is not updating the location. There are a few common reasons why the app doesn't update the location.
The person you are trying to reach has turned off the location-sharing option.
There is a network error, meaning that Wi-Fi or Cellular data is not working.
The mobile has been turned off due to a low battery.
The app didn't get authorized permission from the user.
There have been more than three days since you last opened the app.
The same account is logged in using multiple devices.
The phone is connected to a VPN.
Part 2. How to Change Your Location on Life 360 When It's Not Updating Location
If you want to change your location on your phone, you can go for WooTechy iMoveGo. It is an easy-to-use tool with instructions all over the tool. iMoveGo has a simple interface, making it easy for users to operate it. Here are some features of this tool.
Key Features of iMoveGo
75.000.000+
Downloads
WooTechy iMoveGo works with all the apps that use location.

It allows you to access geo-specific services that are unavailable in your region.

You can use the joystick to move around instead of walking while playing location-based games like Pokémon Go.

WooTechy iMoveGo doesn't require jailbreaking.

It supports both Windows and macOS devices.

You can also customize the speed and route of your GPS movement.
Step 1. Download WooTechy iMoveGo depending on your operating system, and install the tool. After installation, launch iMoveGo. Click on Get Started.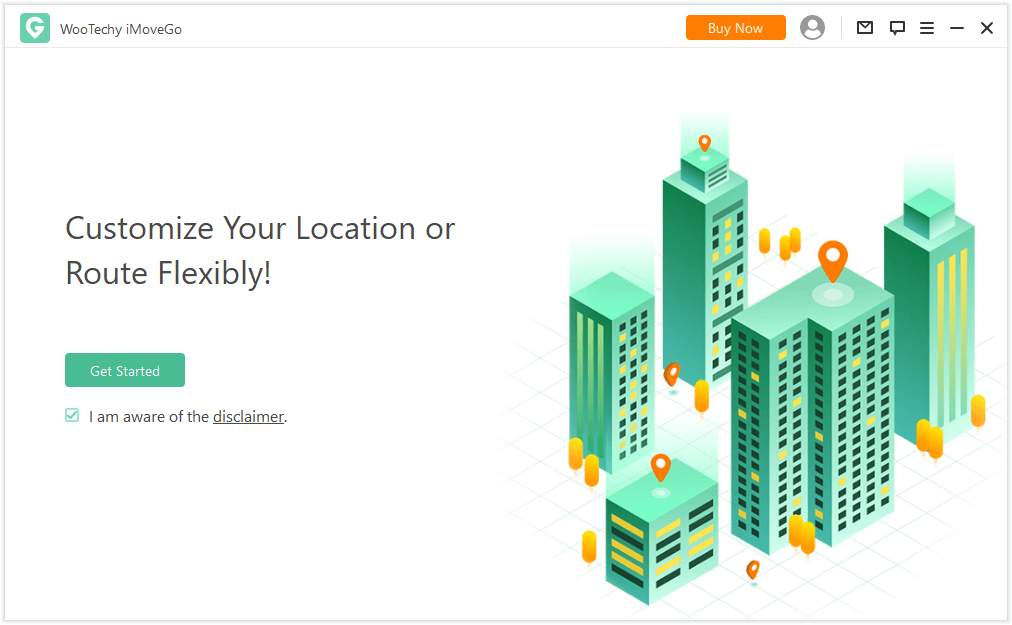 Step 2. Connect your mobile phone to the computer. You can connect it using a USB cable or over Wi-Fi. When using Wi-Fi, make sure that the computer and phone are using the same Wi-Fi. Choose the option of Trust this computer to proceed forward.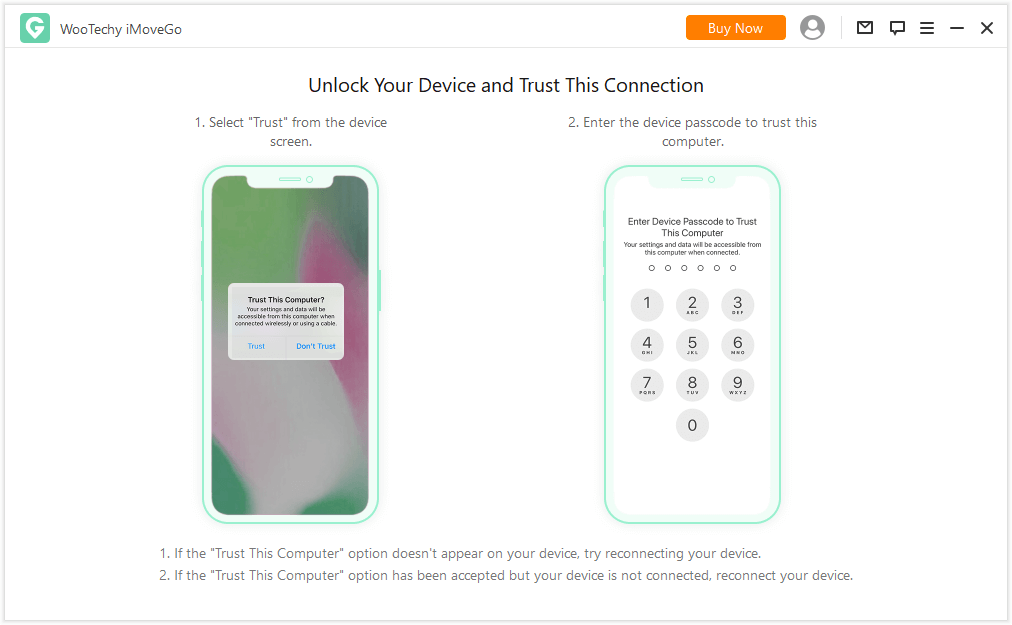 Step 3. Now, click on Teleport Mode and choose the location appearing on the app. You can either manually find the location on the map or enter the name of the location, and the app will find it for you.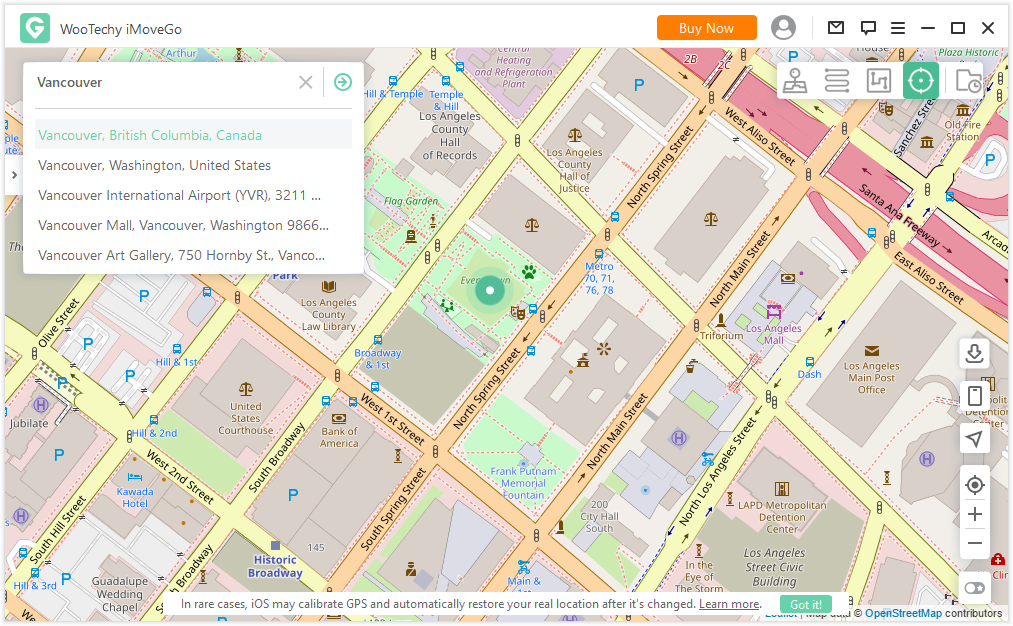 Step 4. After finalizing the location, click on Move. WooTechy iMoveGo would take you to that specific location.
Part 3. 6 Tips to Fix Life 360 Not Updating Location
1Check for Network Settings
When you have a poor internet connection, the app might not work as you think. Check your internet connection and connect to a stronger and more stable Wi-Fi.
If Wi-Fi is not working, switch to Mobile Data or Cellular Data. Also, turn off power saving mode. This setting is for Android users, which is almost similar for iOS users.
2Enable Location Permission for Life 360
For iOS:
Step 1. Go to Settings and find the Life 360 app. Tap on it.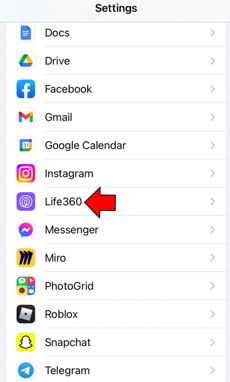 Step 2. Tap on Location and choose the option of Always under allow location access.
Step 3. Make sure to enable Precise Location. Go back and enable Fitness Tracking under Motion & Fitness.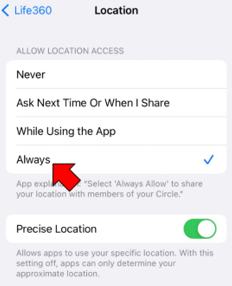 For Android:
Step 1. On your Android device, open Settings and go to Apps. Find the Life 360 app and tap on it.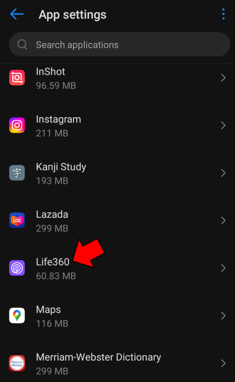 Step 2. Choose the option of Allow all the time for location access for this app.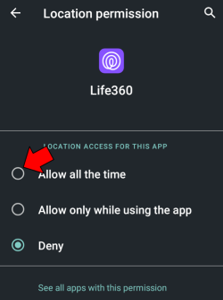 3Enable Life 360 Background App Refresh
To make Life 360 send out the exact location with time, you need to allow it to run in the background. For that, you can enable the Life 360 background app refresh.
Step 1. Go to Settings, and navigate to Life 360. Tap on it.
Step 2. You will see different options here. Tap and enable Background App Refresh.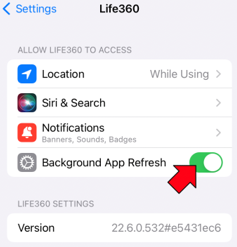 4Turn off Battery Optimization
If you are facing the problem of the location not updating, you can also fix this by turning off or disabling the battery optimization. On iOS devices, turn off low power mode. It helps not close the Life 360 application when the battery is low, which in return will run in the background and provide the exact location of the device.
Step 1. Go to Settings > Battery.
Step 2. Disable the option of Turn Power Mode.
5Log out Account from Other Devices
Using the same Life 360 account on multiple devices can cause problems like location or updating. It is because all the devices with the same account will be in different locations, causing issues for the tool to look for the specific device you are searching for. To avoid any kind of issue, log in using only the device, and it will show you the precise location without giving out wrong information.
6Update Life 360 to Latest Version and Restart It
If you are finding difficulty in fixing the update of location in Life 360 using the above solutions, you can try updating to the latest version of the tool and then restarting your phone to check if it's working or not.
Step 1. Go to Play Store or App Store, depending on the OS of your phone.
Step 2. Search for the Life 360 app and check if there is an update. If there is, download and install the update.
Step 3. Restart your device and check if the location is updating or not.
Conclusion
In this article, we have discussed the Life 360 app and how it keeps you updated about the location of your family and friends. Sometimes, the app malfunctions and does not display the correct location because it doesn't update.
There are different reasons why Life 360 doesn't update the location. The most common reasons are poor network connection, location sharing being turned off, the phone being switched off, or you are using a VPN. If you want to change your location using a reliable tool, then you can go for iMoveGo. It is an effective tool that works on both Windows and iOS devices. Download the trial version of this tool and try changing your location without any payment.