Adding a photo on Instagram about your recent trip without providing all the details may be boring. That's where the precise location feature comes in. It allows businesses to create their location names on the map, and people can also create location tags for other recreational areas. In this article, you will find all the details about how to add location on Instagram.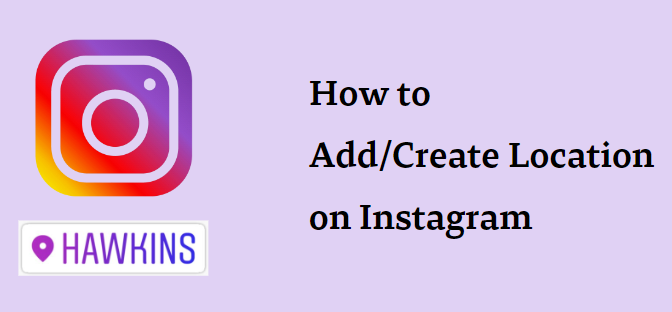 Part 1. What Is Precise Location on Instagram?
The precise location is a feature on Instagram introduced by Apple on iOS 14 that provides accurate location locking. Third-party social media applications like Instagram can also use precise location to get accurate location tagging features.
So, it allows users to tag a location or a business whenever they post something on Instagram. In this way, it may work as a promotion for the businesses if you add popular or funny location tags on Instagram, and it will also be easier for people willing to visit to find accurate location details. The best part is that one location tagged photo can get thousands of likes or comments, and users can search results for specific locations.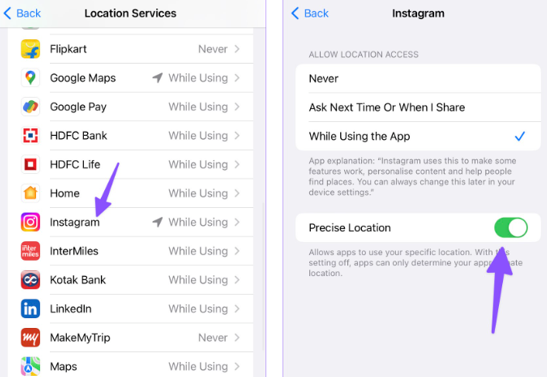 Thus, anyone can see more genuine reviews of any place in less time. Although iPhones brought this feature, Google's Android OS provides it with the same experience.
Security concerns about precise location on Instagram:
People often have security and privacy concerns about their location being shared with others. Instagram never shares the precise location of its users with anyone. The app will need permission for that specific point whenever you attach a location to anything you share. Thus, nobody can track the live location. If you want to keep this feature on only some of the time, it is also possible to turn it off.
Part 2. How to Add Location on Instagram [4 Scenarios]
Adding a location and attaching a location tag to your image are two different things. When we talk about adding a location to Instagram, we create a location tag you and others can use on Instagram. It can be very helpful for business profiles and local listings. There are 4 ways to do so, and the details are provided below:
1Add a Location on Instagram via Facebook
The first and simplest way to add a location on Instagram is by using the Facebook app on your device. It is like creating a Facebook check-in post where you must add the location and all the important details. After filling in, all the details, place the market at the right spot on the map as safe as your custom place.
You should wait a few minutes before the location is synced between both applications. In the worst case, it may take a few days or weeks. Once added to Instagram, you may use it as other locations on the platform.
2Add Business Address on Instagram Bio
If you have a professional or a business account on Instagram, you can put the location details in the bio. These details will not be simple address text typed in the bio. Instead, it will be created in the settings of your business account. So, make sure to go through all these steps in the correct order carefully:
Step 1. Navigate to the profile section on Instagram and click on Edit Profile.
Step 2. Go to Contact Options and add your Business address, then save it.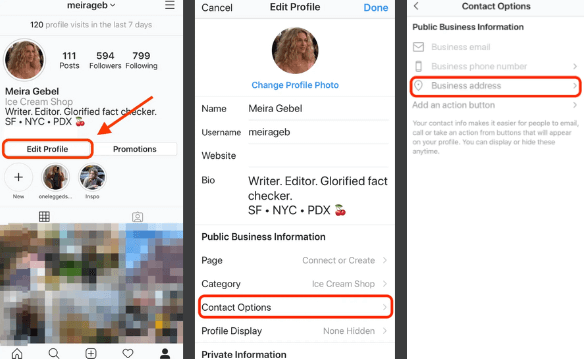 Step 3. Now go to the profile display and unhide the display contact information.
Save changes, and you will be done. Now your business address will be there in your bio section.
3Add Location to Instagram Story
If you are creating an Instagram story or a reel, you can add a location tag to that as well. It works as one of the best marketing strategies as other users get to see the place directly. Here is how you can add a location to a story on Instagram:
Step 1. While editing your story, tap the sticker button.
Step 2. Go for location and search the name.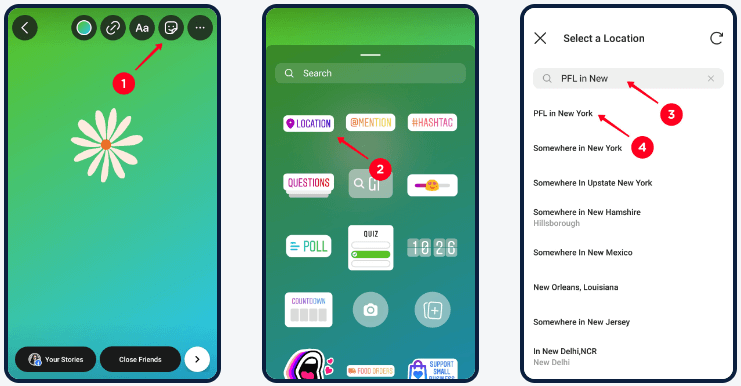 Step 3. Select a location and post your story.
4Add Instagram Location Tag to Post
When you add a location tag to a post, it will appear right below the username appearing on top of the post. Doing so also gives a better chance for others to find your business. Doing so is also very simple with the following steps:
Step 1. After you add an image to the post and go through the filter section, you will come across the location part.
Step 2. Add any location of your choice by searching, and you will be done.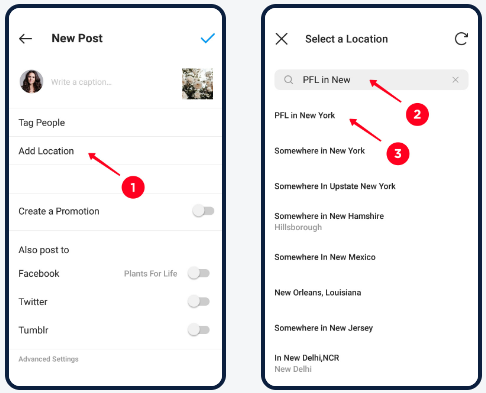 Share the image, and you will see the location tag on top.
Part 3. How to Change and Create a Location on Instagram Without Limitation
This location feature on Instagram is very useful for certain users. However, it only has one limitation: you can only create location tags for the places where you currently are. So, if you have been to a place with no location tag and you are back, you may need to go there to create a tag.
No need to worry because WooTechy lets you know how to make your location on Instagram. iMoveGo from WooTechy is a Spoof GPS tool for Android and iOS devices.
Key Features of iMoveGo
75.000.000+
Downloads
No jailbreak required.

Customized GPS movement (configurable root and speed).

Supports all Apple and Android smartphones and tabletse.

Available on all Windows and macOS devices.
Step 1. Download and launch iMoveGo on your PC. Enable disclaimer and click Get started.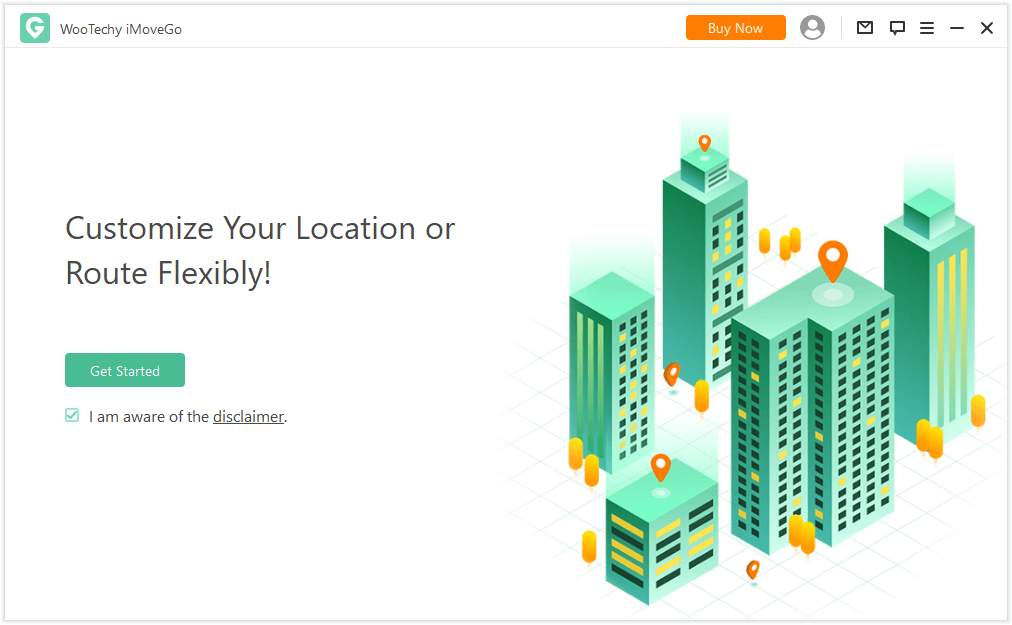 Step 2. Connect your iPhone or Android to PC with a USB cable or using Wi-Fi. Unlock your device and make sure to Trust or Allow.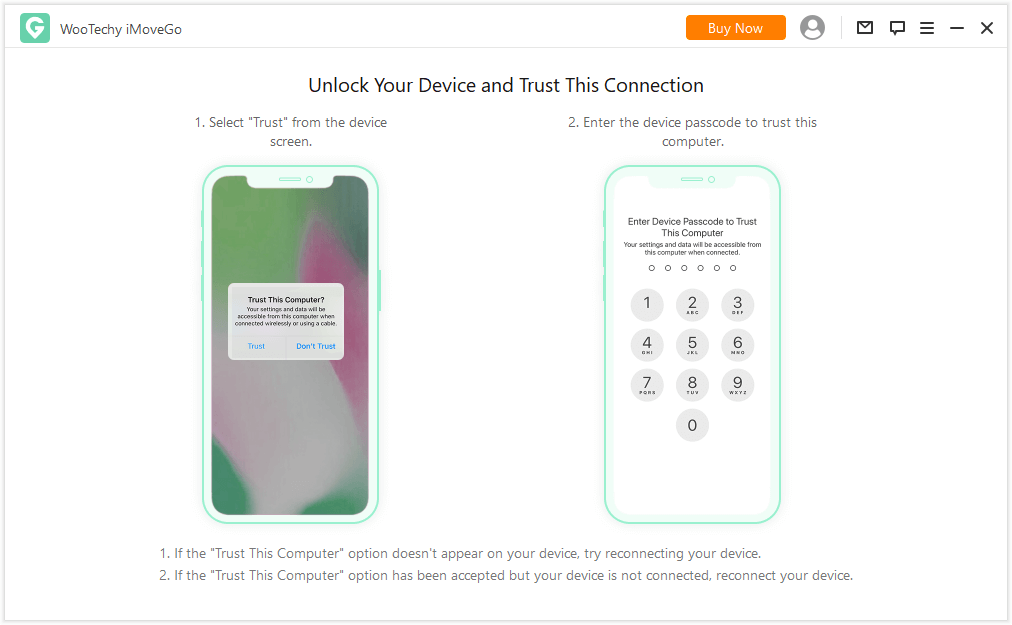 Step 3. Wait till the map is completely loaded. Go with Teleport Mode and select your desired location.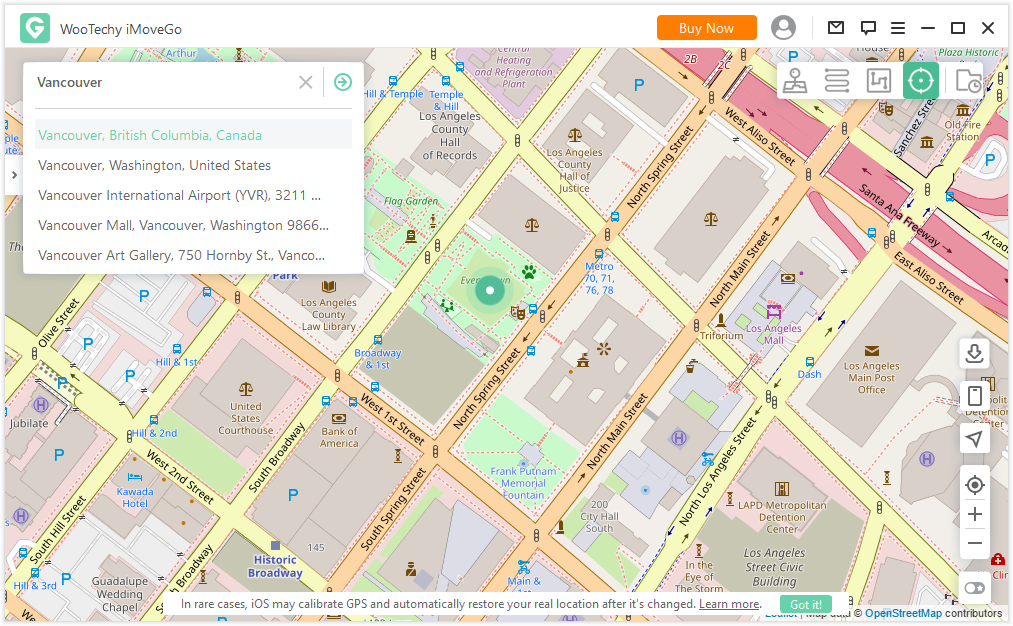 Step 4. The last step is to click on Move, and the location of your phone including Instagram app will automatically change to that place.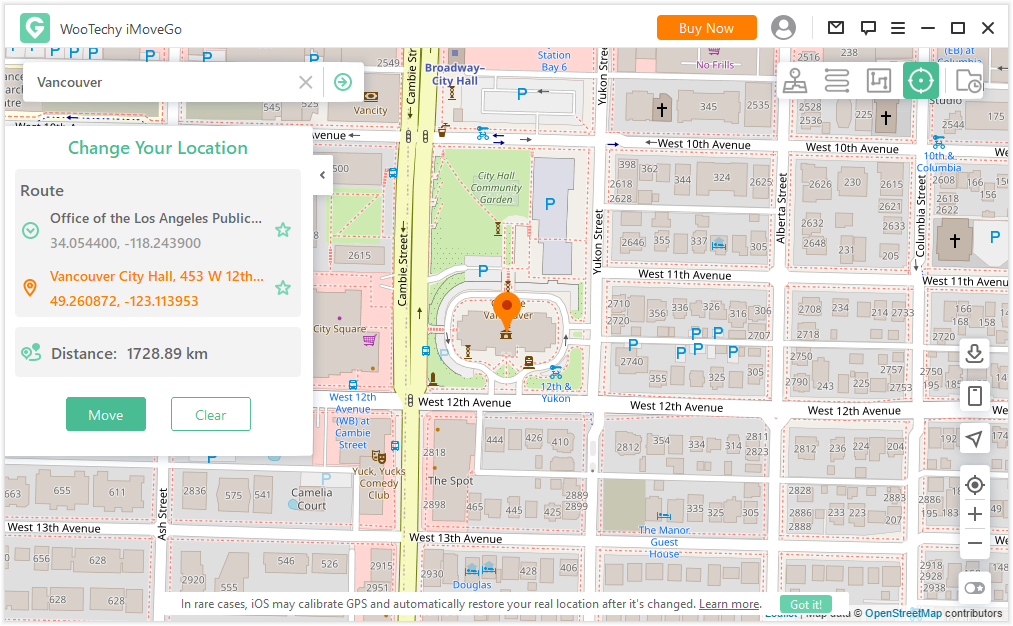 As you select the desired location on the tool, your Instagram precise location feature on the smartphone will get that location. This way, you can manually select any location on your device on any application that uses a precise location feature and create location tags or change them as needed.
FAQs: More You May Want to Know About Instagram Location
1. How to turn off location on Instagram?
Open Settings on iPhone and go to the privacy section. Now, look for Location services and Instagram in it. Tap on Instagram and turn to Precise location. You can also set the location access to never if you completely want to block the location access.
2. How to find someone's location on Instagram?
You cannot find someone's live location, but you can see it on their recent posts. So, open their profile on the Instagram application and go through the most recent posts, reels, or stories. There you may find any location tags if they have been added.
Conclusion
Precise location on Instagram is a fun feature for users and an even better feature for local businesses. So, if you are also looking to know how to create a location on Instagram, we hope that all your queries have been resolved. Now you can easily add any location on Instagram and promote your business with Wootechy iMoveGo.