Pokemon Go is one of the most popular augmented reality (AR) games. Since Pokemon Go has different advantages in different locations, the ability to simulate one's presence in those locations can be incredibly beneficial. iPoGo stands out in this situation, and it enables users to spoof their location in the game.
In this article, we'll explain for you all the most heated question including iPoGo download, how to get iPoGo VIP and possible spoofer alternative that supports the latest iOS 16 and iPhone 14.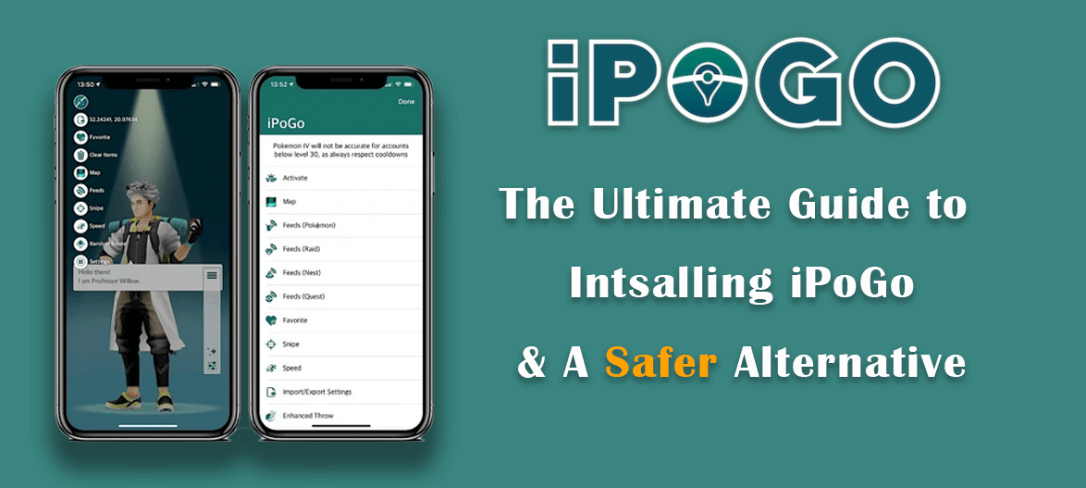 Part 1. What Is iPoGo?
iPoGo is an application made specifically for Pokemon Go. It comes in standard and VIP packages: the standard package is free, but the iPoGo VIP package costs $5 per month. An altered version of the original game, iPoGo is a spoofing app that allows users to play Pokemon Go within a different interface that still resembles the original game. Many players use iPoGo to "spoof" or change their location, allowing them the advantage of being in different locations while never having to physically move -- a trump card when it comes to Pokemon Go's location-based gameplay. iPoGo adds a whole new dimension of possibility to Pokemon Go, so players can have a deeper enjoyment of the game. One of the most popular spoofing apps out there, iPoGo is packed with dozens of features, including:
1. Teleportation/Sniping: You can catch Pokemon that are far from your actual location in the game.
2. Feeds: There are four options -- Pokemon, Raid, Nest, and Quest.
3. Stats Inventory: This feature shows all the Pokemon in your inventory.
4. Joystick Overlay: Customize your joystick option by setting it to either dynamic or static.
5. Enhanced Throw: Set your throws to the options that you want.
6. Jailbreak Tweak: Enjoy the spoofing version of Pokemon Go with incredible customizability.
7. Speed Raids: Players can perform an infinite number of raids without triggering a cooldown.
8. Instant Training (VIP): When on, you will instantly win fights against your team trainer.
9. Spawn Booster (VIP): When on, you will enjoy an extended spawn range with spawn times that are almost instantaneous.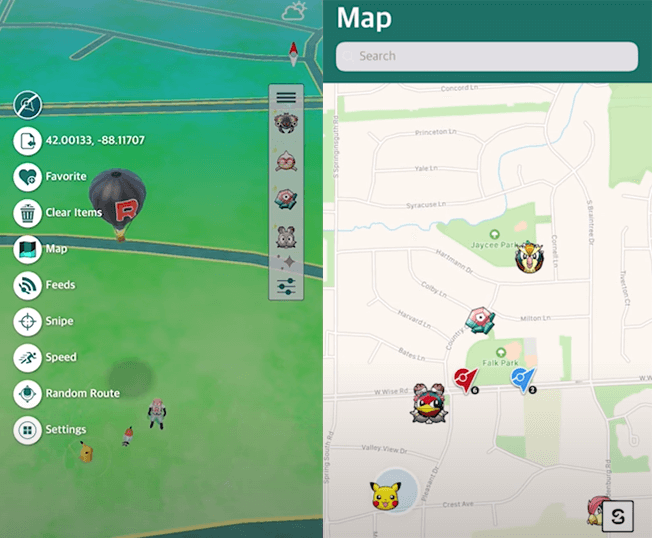 Part 2. iPoGo Download & Update to iPoGo VIP [Steps Guide]
The easiest method is using Signulous, but it costs $20 USD per year, per device. Here we will show you a free way to install iPoGo ios IPA using sideloadly. (There is no iPoGo Android)
Install iPoGo Using Sideloadly
Step 1 Click here to visit the Sideloadly installation website.
Step 2 Scroll halfway down the screen. Under the heading, "Download Sideloadly for Windows," there are two download links: one is 64-bit, and one is 32-bit. Select one.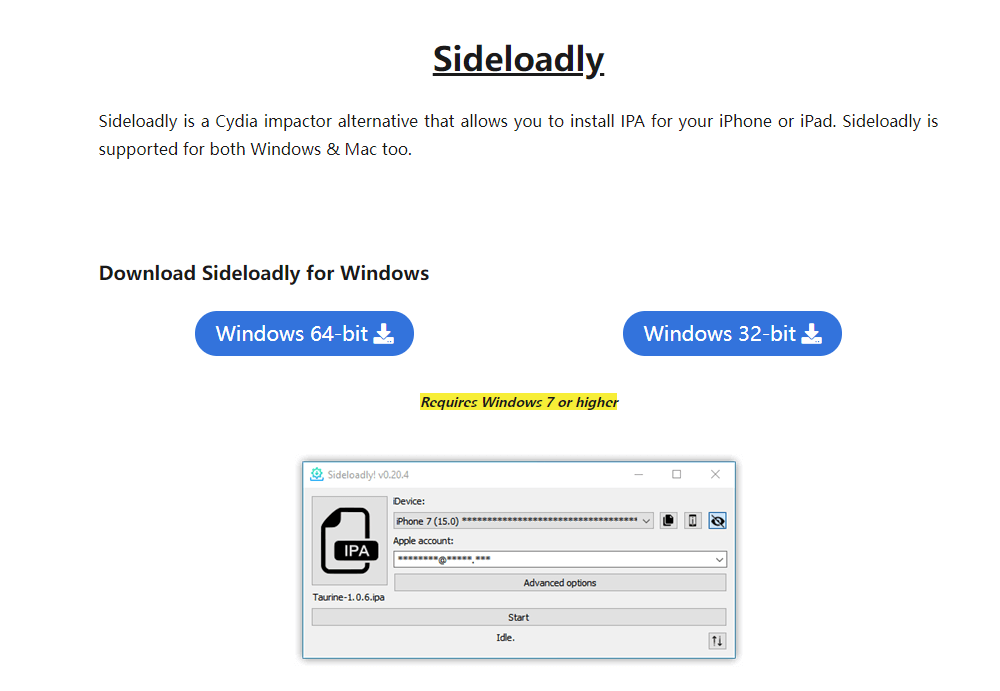 Step 3 Wait for Sideloadly to install. Go to the iPoGo installation website here. Click the button that says, "Download IPA."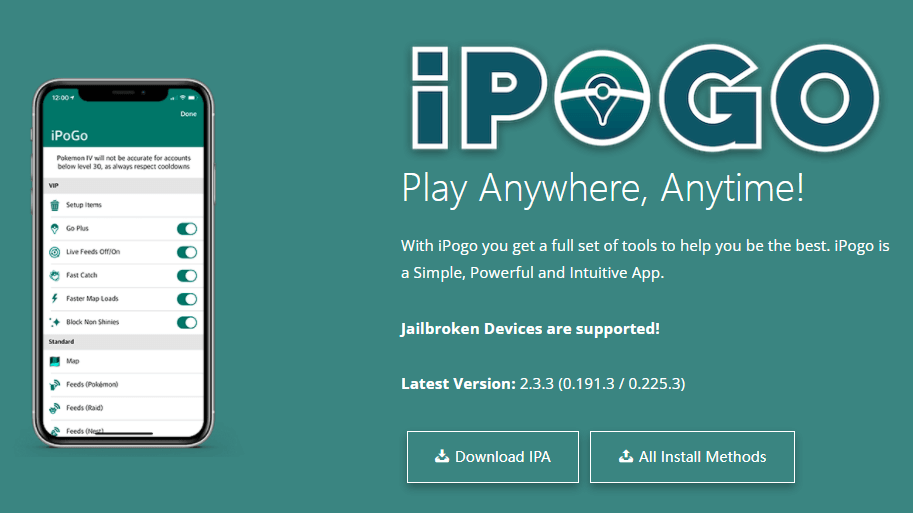 Step 5 If you do not have iTunes (Windows 64 or 32), you will need to download it. Visit the Apple Downloads webpage and download the appropriate version of iTunes. If you already have iTunes installed on your PC, skip this step.
Step 6 Open Sideloadly and sign in with your Apple account.
Step 7 Drag the previously downloaded iPoGo IPA file and drop it into the IPA box in Sideloadly. Click "Start."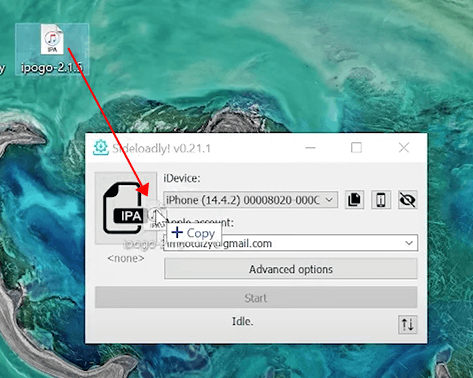 Step 8 Wait until the prompt says, "Done." Then, check your Apple device to see that iPoGo has been installed.
Step 9 On your Apple device, go to Settings. Select "General." Then, select "Device Management," where you'll need to tell your device to "Trust the App."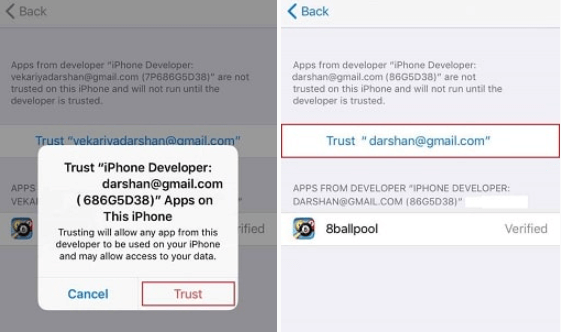 Upgrade to VIP using CodeHub and iSigner:
Step 1 Visit the iPoGo VIP installation website here.
Step 2 Scroll down until you see a link that says "CodeHub." Click on the link.
Step 3 From there, click "Purchase" and input your payment information and email.
Step 4 Once you fully purchase, wait to receive the confirmation email. (Be sure to check your spam folder.)
Step 5 Visit the iSigner login website. Create an account and redeem your key.
Step 6 Return to the iPoGo app and use the key from iSigner to upgrade to VIP! (Please note that the key works on a subscription and will charge $5 every month.)
There are other methods for installation depending on which system or type of device you choose. However, most methods require either payment or regular reinstall.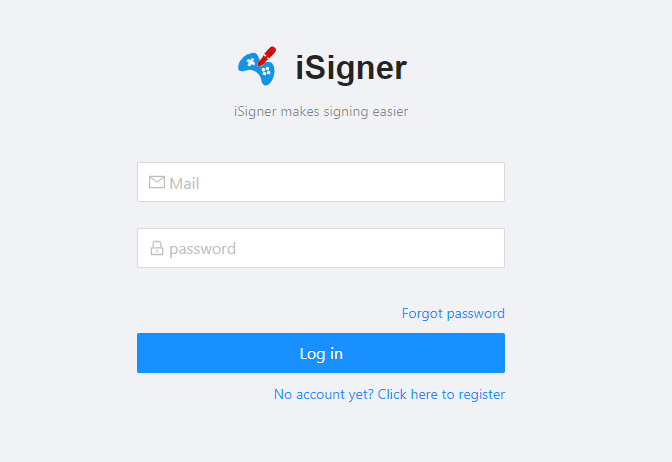 Part 3. Is iPoGo Safe?
While iPoGo has its pros, it can also be risky. iPoGo is a dramatically tweaked version of the original Pokemon Go, and it is neither supported nor approved by Niantic -- the San Francisco-based software development company that created Pokemon Go.
iPoGo Considered Cheating: Since location spoofing is considered cheating, Niantic keeps a close watch on the tactic. And considering that most players use iPoGo to spoof their locations, Niantic occasionally catches players using iPoGo. When caught using iPoGo to spoof their location, players are banned on what's called a Three-Strike Basis.
The Three-Strike Basis: For the First Strike, Niantic sends players a warning and watches their account closely for the following 7 days. The Second Strike includes a suspension of up to 30 days. For the Third Strike, Niantic terminates the player's account. When it comes to being banned, iPoGo is the riskiest of all the Pokemon Go hacks.
Updates: Occasionally, outdated versions of iPoGo become "detectable," which leads to widespread bans of accounts linked to that version of iPoGo. Referred to as a "wave," these mass bans of iPoGo users can be unpredictable. While using iPoGo can lead to being banned, there doesn't seem to be any risk of losing personal data or information from using the app.
Tricky Installation: Since installing iPoGo can be tricky, following an online tutorial is the best way to navigate installation of the app. Plus, installing iPoGo requires deleting Pokemon Go. It's also important to note that iPoGo must be re-downloaded anytime Pokemon Go receives an update.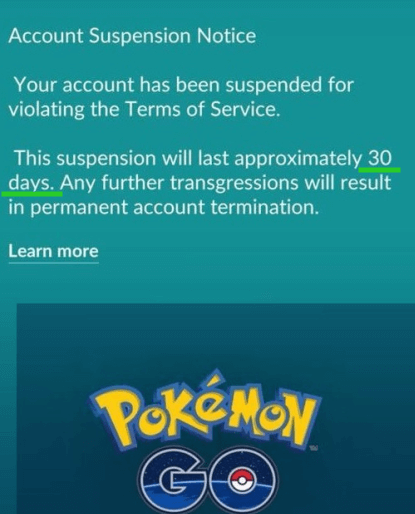 Don't use your main account. Since using iPoGo is so risky, some users suggest creating a "fake" or "side" account – that way, if your account is banned, you will still have access to your main account.
Part 4. Free iPoGo Android and iOS Alternative You Must Try
Are there any safer options than iPoGo for both Android and iOS users and better alternatives when iPoGo is not working? Yes, there definitely are, and we also test a location spoofing app with free trial provided.
iMoveGo allows users to directly change the GPS location on both Android and iOS devices with one click. While iPoGo allows users to spoof their location, there is no guarantee that their spoofing will not be detected by Niantic. iPoGo only spoofs location in the game, while iMoveGo changes all your phone's location settings. User's location in iPoGo is not in accordance with the location of their device, which will be detected by Niantic easily.
Key Features of iMoveGo
75.000.000+
Downloads
Teleport your GPS location to anywhere in the world.

Control your movement freely in Pokemon GO using GPS joystick.

Works well on a full range of location-based apps, such as Life360, Pokémon GO, Tinder and Facebook.

Compatible with both iOS and Android devices. (Including the latest iOS 16)

Free trial is available for every user to get initial experience.
Use GPS Joystick in Pokemon GO [No jailbreak & No Tweaked App]:
Text guide:
Launch the iMoveGo and click on Get Started. Connect your device to your PC via a USB cable.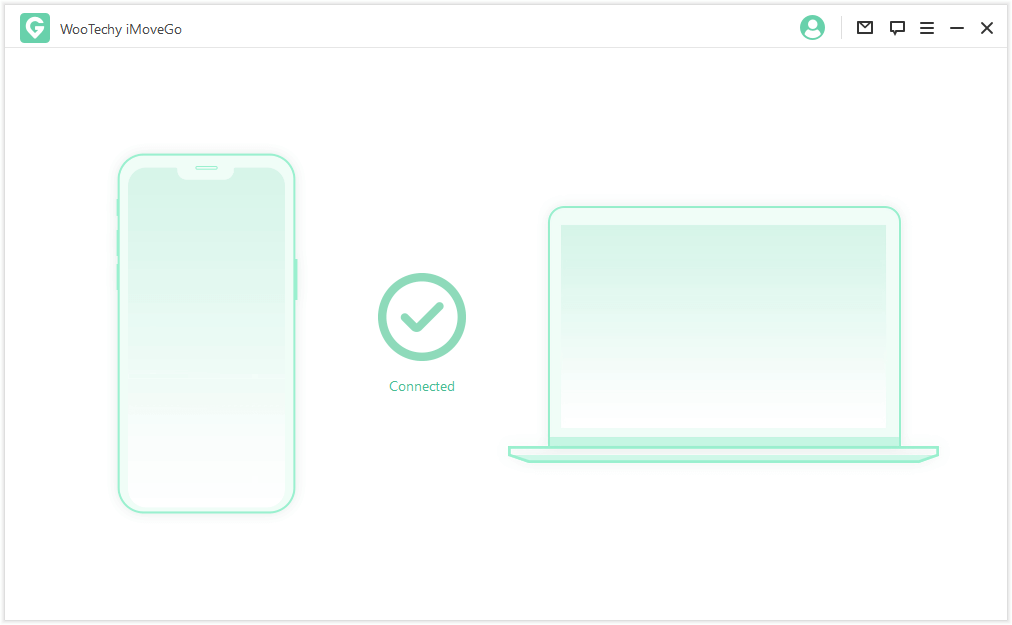 Search for the region you want to travel. Make sure you have selected the first option - Joystick Mode. Then you can use your keyboard to control the movement freely. (Click on Move will enable the auto-walk.)
iOS 16 users will be prompted to enable developer mode, please follow the easy steps on your screen. (A toggle in iPhone's settings)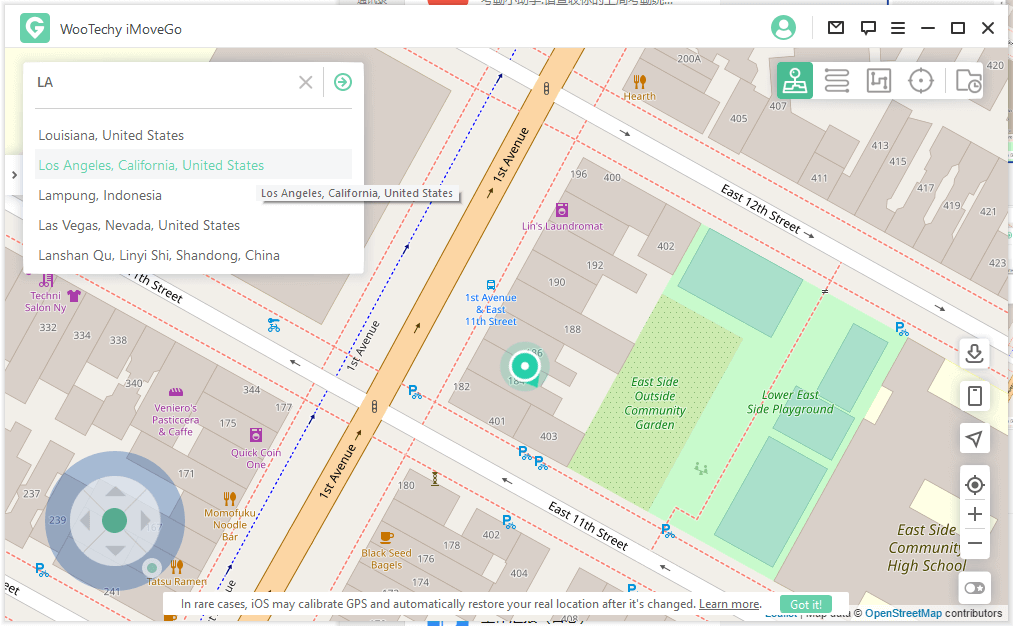 With iMoveGo, you can even create a customized route by selecting Multi-Spot Mode or Two-Spot Mode.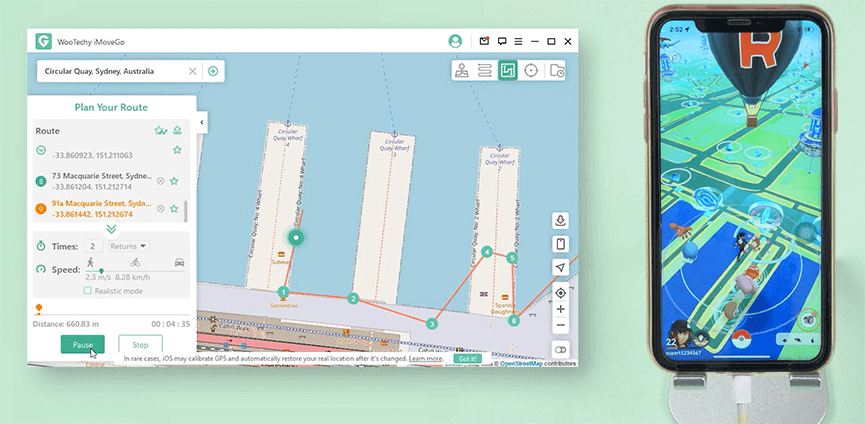 This change will be updated to all the location settings on your phone. No matter on Find My, Google Map and Tinder, you still look like you are in the new location now.
Conclusion
Overall, iPoGo is an interesting app that allows Pokemon Go users access to features and abilities that they would not otherwise have. However, there are no choice for iPoGo Android fans as it only provides iPoGo iOS version. Plus, since Niantic sees location spoofing as cheating, iPoGo users are constantly putting their account at risk by using it. Moreover, the most popular method for installing iPoGo requires a reinstall every 7 days, which can interrupt gameplay and prove tiresome over time. In this case, comprehensive and completely risk-free iMoveGo is the best option for spoofing locations in Pokemon GO.