User Problem
"iPoGo not working. I downloaded the last way version of IPogo and am able to teleport and play, but some of the settings don't work such as, tap to walk, enhanced catching, and nearby Pokémon don't show up. Anyone else having this problem or know a solution?"
Are you tired of experiencing constant crashes when using iPogo to enhance your Pokemon Go experience? Especially when using the ipogo to freeze Pokemon, it is very easy to make your phone lag and make your Pokemon Go keep crashing. The issue of "iPogo not working" can be caused by various reasons. In this article, we will address the problem and provide the best solutions for "iPogo Not Working", as well as many other Troubleshooting Guide for your Pokemon Go game. Learn about it and Don't let iPogo crashes get in the way of your Pokemon Go gaming experience!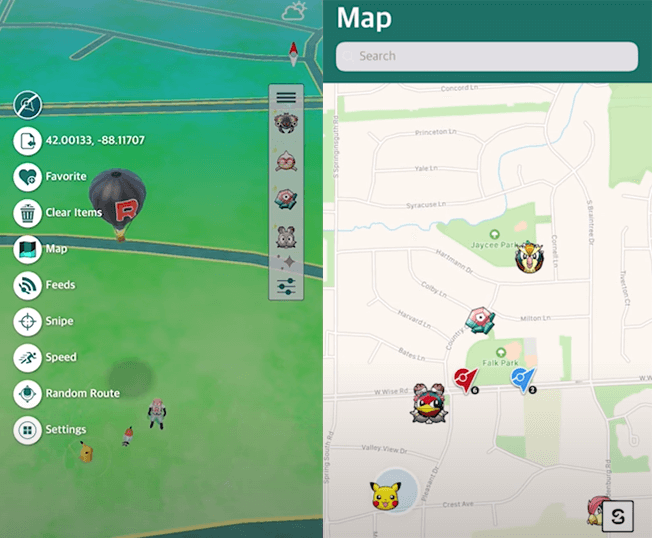 Part 1: Reasons Why iPoGo Is Not Working [Fixed]
There are numerous reasons why iPoGo not working or crashes. Here are the main ones:
Reason #1: Autowalk Crashes
Problem: When you use the Autowalk feature with Pokémon GO Plus, many users experience iPoGo crashes after catching a few Pokémon. Therefore, they must constantly reopen the app as it keeps crashing. This problem occurs on a wide range of Apple devices.
Solution: This problem could suggest an improper installation or update. However, there is no clear solution to the issue of crashing.
Reason #2: Improper Installation
Problem: Many users regard iPoGo as extremely complicated to install. Consequently, many users install iPoGo poorly as they cannot follow the directions properly. An unnoticed error in the installation process could cause the app to crash and fail later. Worse yet, some users rely on download hacks that end up jailbreaking their iPhones. Avoid using any download technique that is not endorsed on iPoGo's website.
Solution: Simply put, you should only download the official versions offered on iPoGo's website, don't try installation hacks. Some people recommend using Sideloadly to help you download the app, iPoGo provides a guide for this method themselves.
Reason #3: Update Failed
Problem: Occasionally, updates occur to iOS or iPoGo. However, iPoGo's developers might not have kept up with the iOS updates leading to frequent crashes.
Solution: If iPoGo keeps crashing after iOS updates, try reinstalling the app. And as painful as it might sound, use an official installation method from the iPoGo website.
Reason #4: Phone Capacity
Problem: Finally, iPoGo often crashes because it takes up a large share of your phone's resources. iPoGo is constantly hoarding your system's capacity, meaning it competes with other apps on your device. After a while, this can cause iPoGo to shut down.
Solution: Throughout your gameplay, you should keep track of which items you are using on Pokémon GO and cut out those that are unnecessary. Furthermore, close all apps that you don't need running in the background while you play Pokémon GO with iPoGo. Finally, maintaining your device properly could mean downloading a cleaner app that gets rid of all your useless cache files that cause your phone to lag.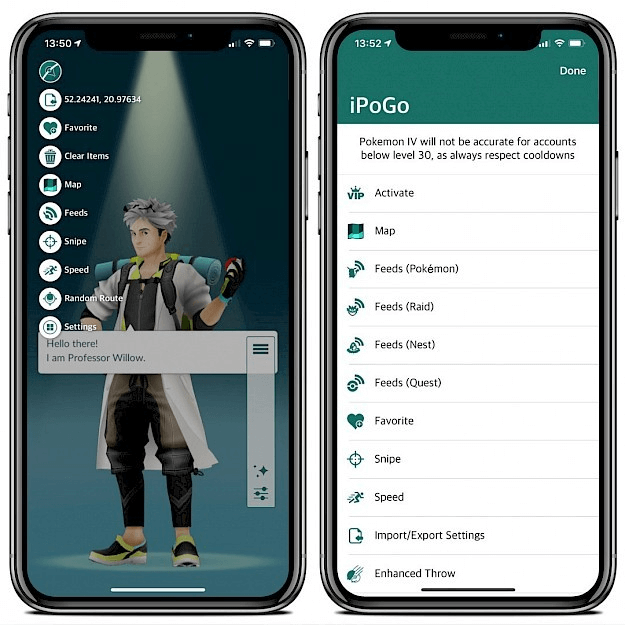 Part 2: Is iPoGo Safe to Use?
Hope this can address your iPogo problem successfully. If not, It's also essential to note that there are safer alternatives to iPogo if it's not working. Before that, let us make clear if the iPoGo safe to use?
As we all know, iPoGo is regarded as a reputable app in the Pokémon GO community. Many of its features have helped users improve their performance such as teleporting in Pokemon Go, auto working or using Joystick. However, there are still many concerns floating around that relate to spoofing detection and risky installation methods. Here are the most frequent feedbacks from users. Before you install iPoGo, there are some important points for you to note.
Complex Installation Steps: iPogo installation requires you to drag the iPogo IPA onto Sideloadly, which may cause the sideloadly crashing. And they are many other iPoGo APK in some inofficial websites that may carry viruses.
iPoGo Uses A Tweaked Version of Pokémon GO: As a tweaked Pokemon Go, iPoGo is cracked down by Niantic, the creator of Pokemon Go. In fact, they have already taken legal action against some of these apps such iPoGo. If you are caught using such apps, Niantic will not hesitate to ban your user account, resulting in the loss of all your progress in Pokémon GO.
Require to Use a New Account: Since Niantic will likely create patches to block iPoGo users, you shouldn't risk your main account with iPoGo if you've already collected a lot of Pokémon. This might be the best way to prevent detection.
Have to Avoid Certain Features: Since Niantic began cracking down on Pokémon GO spoofers, one of the first things they notice is people who fake their location and catch Pokémon too quickly. For example, iPoGo Pro Edition offers "Fast Catch" to help you gather and hatch Pokémon with speed. So this feature could make it more likely for you to get banned.
iPoGo Often Crashes During Gameplay: It's not unusual for iPoGo to overload your device and crash while you're hatching Pokémon. This might make you lose your recent progress, it's certainly inconvenient.
Part 3: The Best Alternative If iPoGo Not Working[without Any Risks]
The best way to set a fake location on an iOS device securely is by using a desktop location changer. Since iPoGo uses a tweaked version of Pokémon GO, it comes with a lot more risks than a desktop app.
We'll show you how to use a location changer, iMoveGo, to fake your phone's GPS location. And It is the only working method that doesn't require you to delete your exsiting Pokémon GO app.
Key Features of iMoveGo
75.000.000+
Downloads
Teleport your GPS location to anywhere in the world.

Support simulating or planning Pokemon Go routes and speeds.

Use Auto walk (GPS Joystick) feature without being detected.

Cooling timer is available to guide you how to teleport in Pokemon Go with the best way.

Compatible with both iOS and Android devices. (Including iPod/iPad)

Works well on all location-based apps, such as Find My and Snapchat.

Free trial is available for every user.
How to use iMoveGo to enhance your Pokemon Go without any risks?
iMoveGo requires you to connect your device to the desktop app. That way, you can alter your device's GPS location remotely without Pokémon GO detecting your activities.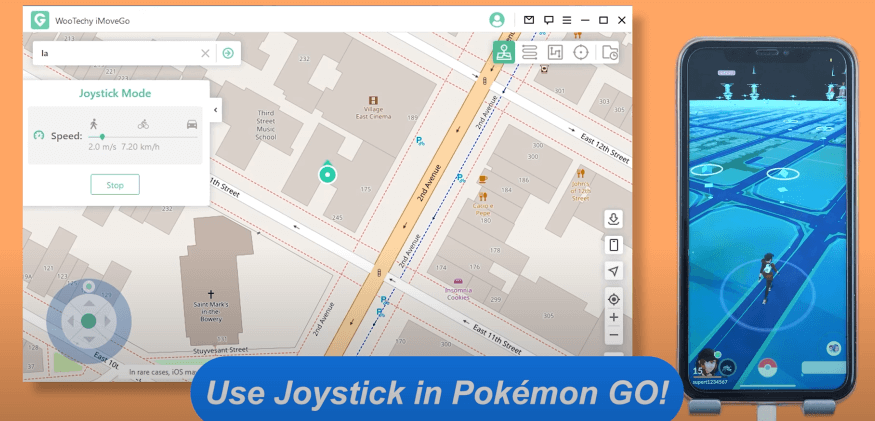 Step 1: Download
Download the desktop app from here. Next, connect your device and select it from a list in the app.
Step 2: Teleport
A map will load for you to navigate. Search for a location using its address or GPS coordinates. You can also zoom in or out to select directly a specific location. Once you've chosen your new location, click "Move". Afterward, you can confirm that you've switched locations by opening Maps on your phone.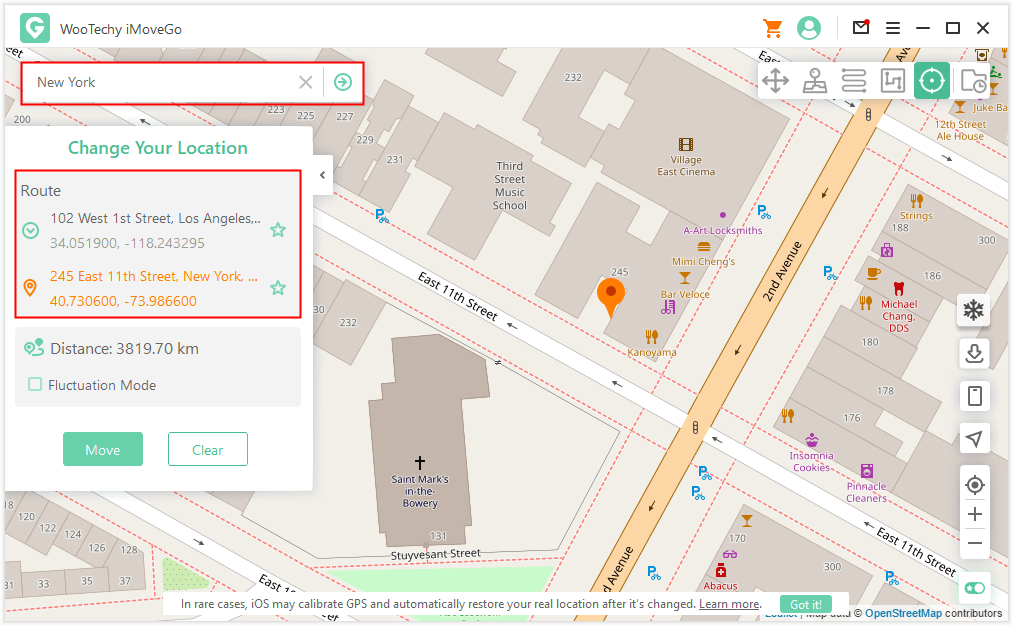 Step 3: Enable GPS Joystick
You might also want to move your GPS location around the map to help you collect Pokémon. Now, enable Joystick mode by selecting the first option, or create a customized route with Multi-spot/ 2-spot mode.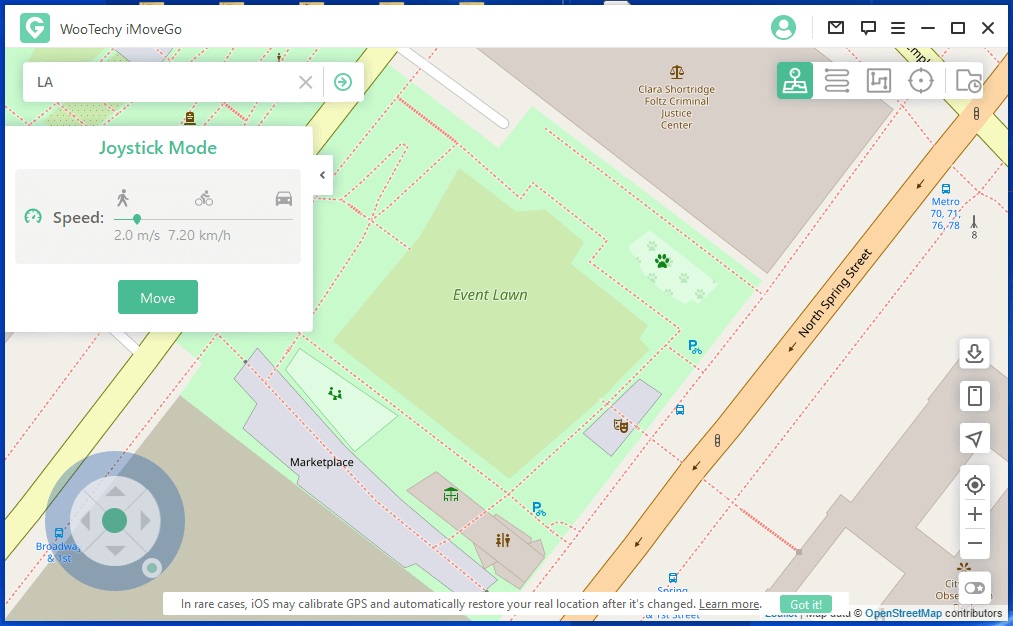 Pros
For fast and flexible location spoofing that won't get you banned from Pokémon GO, select iMoveGo.

You won't need to undergo some complicated installation process with this app because the download takes a couple of clicks and is ready within minutes.

iMoveGo enables you to hatch your Pokémon without the risk of crashes and lag time.
Part 4: Other Troubleshooting guide for Pokemon Go
Why does pokemon go keep crashing?
If you are experiencing crashes in Pokemon Go, there are several potential solutions to try. One common solution is to delete the app and then re-download and install it from the app store. This can help fix issues with crashes, battery drain, and server errors. Another potential solution is to restart the app by swiping it up or using the square icon on the bottom right of the screen. It may also be helpful to make sure that your device's operating system and the Pokemon Go app are both up to date. Finally, clearing the cache and data of the app can sometimes resolve issues with crashing.
Why Pokemon GO won't open?
There could be multiple reasons why Pokemon Go won't open. One possible reason is that the app is not updated to the latest version. Another reason is that the device being used does not meet the minimum system requirements for the app. It is also possible that there are cache or login issues, which can be resolved by clearing the app cache or logging out and back in again.
Why Pokemon GO lag?
The reasons for lag in Pokemon Go can be due to a recent update causing lags, freezes, and bugs and server issues as well as poor connection to servers. This is also the reasons if your "GPS signal not found" in Pokemon Go.
Why Pokemon GO won't load?
There could be several reasons why Pokemon Go won't load, including unresponsive app, unstable WiFi connection, and insufficient storage on your device. Other reasons may include corrupted game files, server issues, or outdated software versions. Some solutions to fix the problem include relaunching the app, restarting your device, clearing the app cache, or deleting and reinstalling the app.
Conclusion
Above are all the methods for iPoGo not working issue. iPoGo has been a useful toolkit for those willing to endure the lengthy installation process and frequent crashes. However, its value is rapidly dwindling as Pokémon GO has introduced new measures to detect and ban location spoofers. Meanwhile, iMoveGo matches and exceeds iPoGo's Autowalk mode with its multi-spot and joystick modes to help you hatch Pokémon and simulate routes. You can achieve all this without sacrificing bandwidth and system capacity as iMoveGo is a lightweight app for your desktop.