When Pokemon GO first came out, it offered an immersive experience that no other game had previously provided. However, people had to physically travel around the world to be able to enjoy the full experience of the game. This is where Pokemon GO spoofing apps become popular.
GPS spoofing apps allowed players to move and change location without physically leaving their bedroom. In this article, we cover 4 popular Pokemon GO spoofer apps.Choose a best one and spoof safely in Pokemon GO!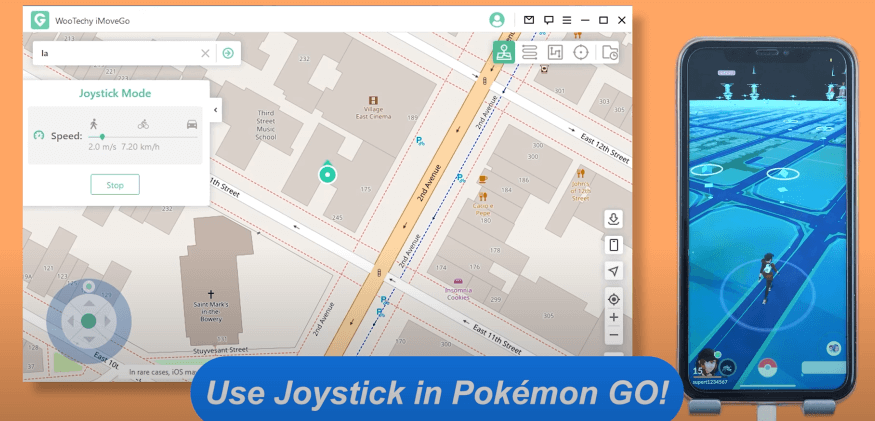 4 Popular Pokemon GO Spoofer Apps
Now we'll take a look at 4 Pokemon Go spoofing methods. Below is a comparison table that summarizes the four Pokemon GO spoofer.
| Pokemon GO Spoofer | iMoveGo | iPoGo | PGSharp | SpooferX |
| --- | --- | --- | --- | --- |
| Operating Time | 3 minutes | 1 hour | 20minutes | 1 hour |
| Compatibility | Android & iOS | iOS | Android | iOS |
| Security | Yes | No | No | No |
1

iMoveGo - iOS & Android

If you are looking for the best tool available today to fake GPS locations safely for both Android and iOS on the original Pokemon GO app, look no further than iMoveGo iMoveGo.

Unlike other tools require you to delete the official Pokemon GO app, iMoveGo allows you to use the official app downloaded from Apple Store. With iMoveGo, you can change your GPS location to anywhere in the world, all from the comfort of your home. You can plan a route using a customized move speed or control your GPS movement using your keyboard.
Key Features of iMoveGo
75.000.000+
Downloads
Teleport your location to any place with just 1 simple click.

Draw customized routes for your Pokémon GO avatar along .

Works well on all location-based apps, such as Find My and Snapchat.

Spoof location on up to 10 devices at one time.

Free trial is available for every user.
Pokemon GO Spoofer Video Guide:
Note
Niantic will not discover you when you use iMoveGo to spoof your location as long as you follow the cooldown rule.
All the other apps will only change your location in the game, whereas with iMoveGo, your actual device location will be masked.
When using those apps, Niantic can see a discrepancy between your device location and the fake location in the game.
Step 1. Download and install iMoveGo onto your computer. Then you'll need to connect your phone to your computer using a USB.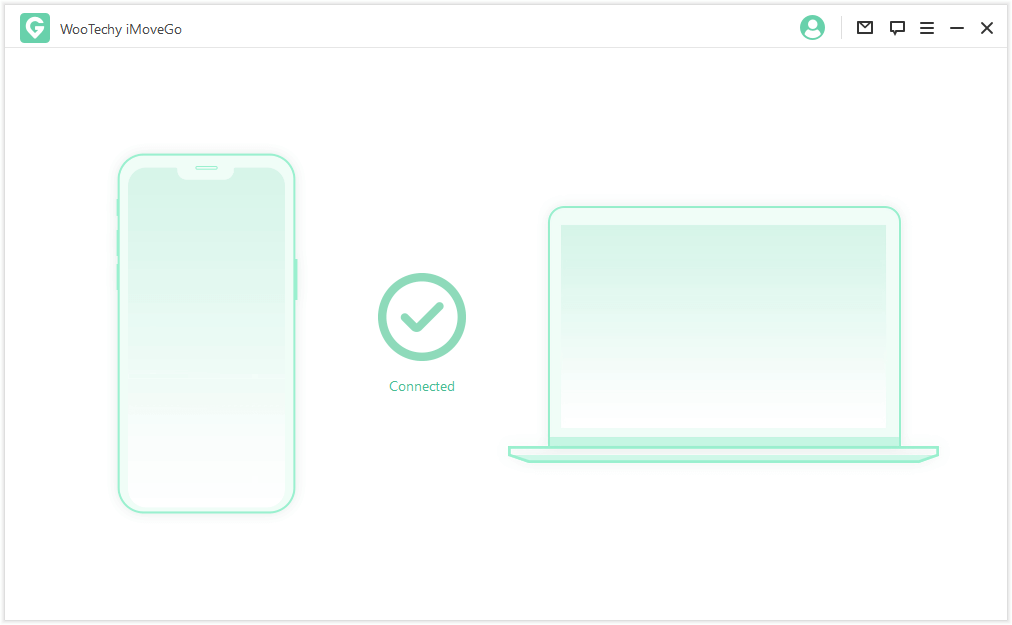 Step 2. Select the first option Joystick Mode in the top-right corner. You can then enter any city or place you desire.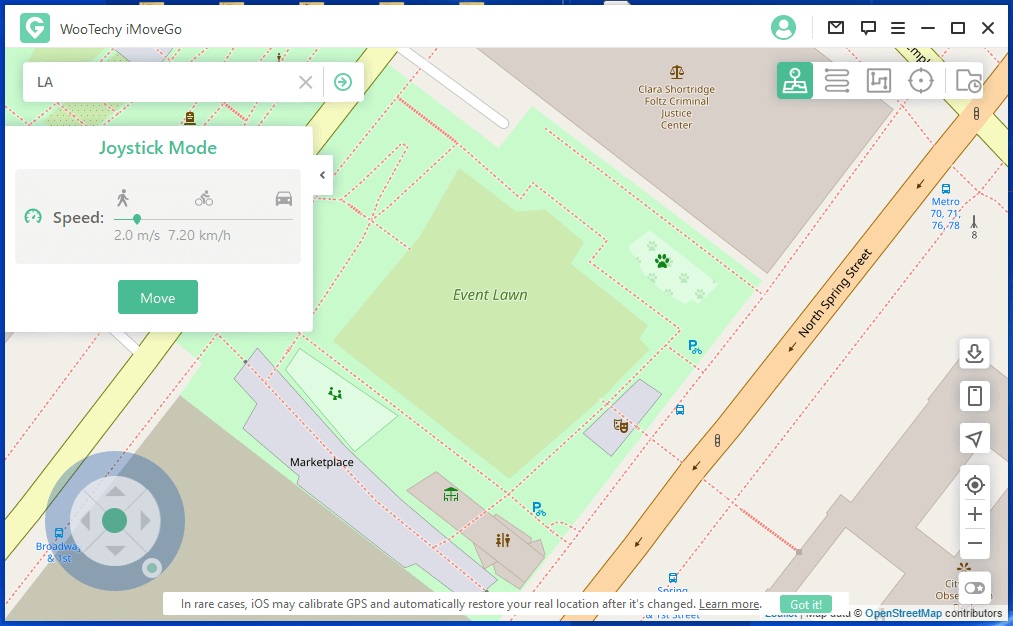 Step 3. Click on Move, and you're done. Now you can use your keyboard to control the movement freely. With iMoveGo, you can even create a customized route by selecting Multi-Spot Mode or Two-Spot Mode.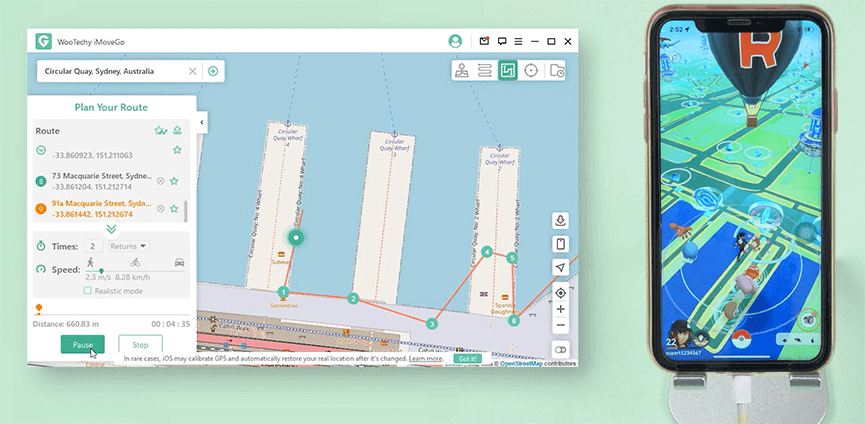 There are 4 main reasons to choose iMoveGo as your Pokemon GO spoofer:
1. Spoof location on the original Pokemon GO app safely. You don't need to creat a new account or download a new app on your phone.
2. iMoveGo is compatible with both Android and iOS devices (including iOS 15).
3. While all the apps above only change your location in Pokemon GO, iMoveGo can spoof your location in all apps. This can be dating apps such as Tinder, other apps such as Life360, or Facebook and Instagram.
Start your free trial right now to test more powerful features in iMoveGo.
Cooldown Rule for Pokémon Go Spoofing Apps
| Total Distance | Waiting Period |
| --- | --- |
| 1 km | 30 seconds |
| 5 km | 2 minutes |
| 10 km | 6 minutes |
| 25 km | 11 minutes |
| 30 km | 14 minutes |
| 65 km | 22 minutes |
| 81 km | 25 minutes |
| 100 km | 35 minutes |
| 250 km | 45 minutes |
| 500 km | 1 hour |
| 750 km | 1 hour 20 minutes |
| 1000km | 1 hour 30 minutes |
| >1500 km | 2 hour |
2

iPogo - iOS Only

iPogo is a Pokemon GO spoofing app that provides users with a customized version of the original game. The app adds certain modifications to the original Pokemon GO app to make the game more enjoyable.

This Pokemon GO spoofer provides a separate interface to play that app with all the same features as the original, with some tweaks. Some of the new features are to teleport location, enchanced throw, auto spin, or catch like GO-Plus and setting up item limits in the game.

With iPogo, you can teleport your location for free, but if you want additional features, you will need to pay $4.99 per month for its premium subscription.
How to use Pokemon GO Spoofing App iPogo?
Before you go ahead and install the Pokemon GO spoofer iPogo, you must know that Niantic is aware of this app, and many users have gotten shadow banned or permanently banned as a result. When you use iPogo's features, you need to allow a cooldown time of 2 hours to avoid getting detected by the game.
Step 1: Open the Sideloadly website. (https://pangu8.com/sideloadly)
Step 2: Download either the 64-bit or 32-bit package. It is available for Windows and Mac OS.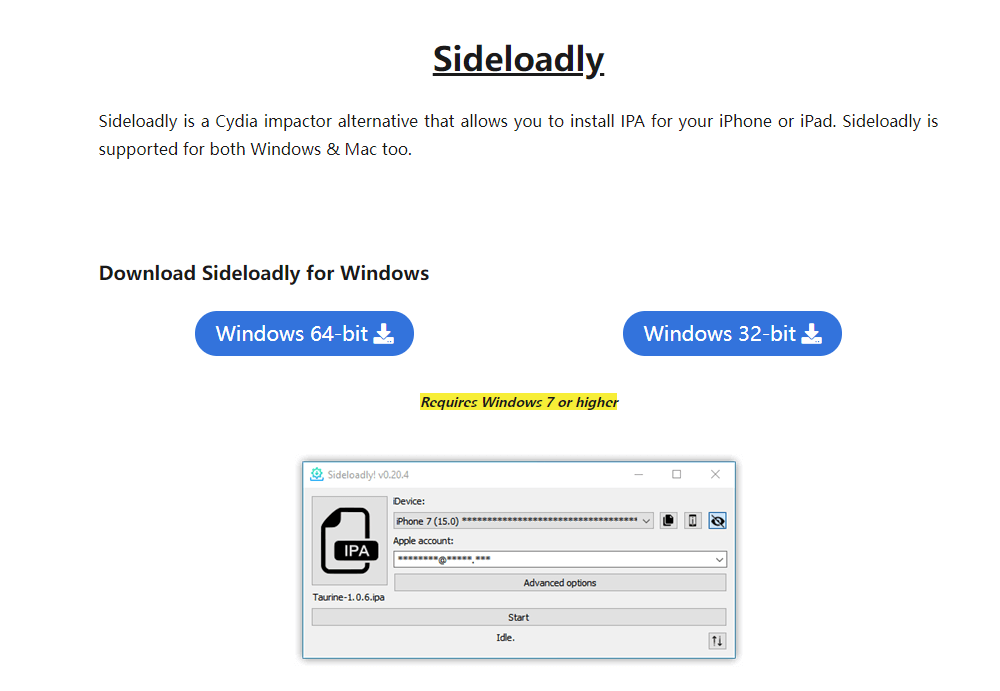 Step 3: Go over to the iPogo website and down the IPA.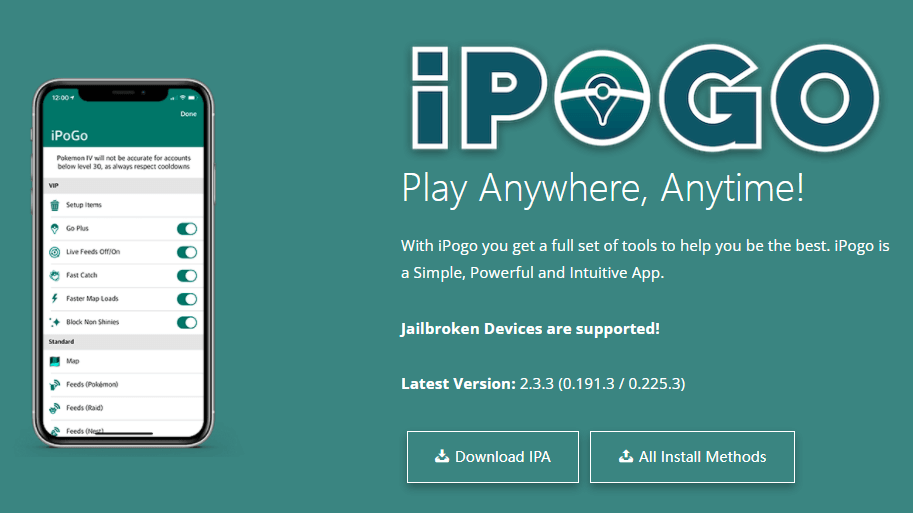 Step 4: Make sure to have iTunes installed on your machine as you will need it to connect your iPhone to your PC/laptop.
Step 5: Open Sideloadly. Input your Apple ID and password. Drag the IPA and drop it into the Sideloadly window. Click on the Start button at the bottom. It may take a few minutes to install.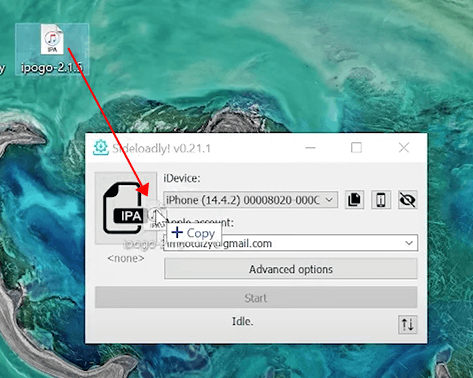 Step 6: You will now see the iPogo Pokemon GO logo on your phone. It will look different to the regular Pokemon GO logo.
Step 7: Your last step will be to go to your device Settings > General > Device Management > Trust the App.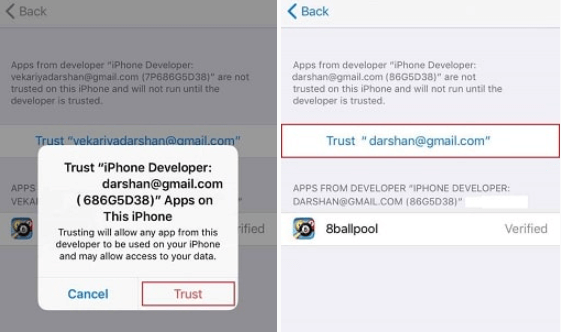 You are now ready to use the iPogo Pokemon GO spoofer. You should take in mind that iPoGo is the most seriously modified version of Pokemon GO. iPogo will give you the best gaming experience but we don't recommend you to use most of them because it is also the riskiest one. Once you get permanently banned, you need to start from nothing.
Needless to say, this is a very lengthy and complicated process. If you are not careful, there are several steps along the way that you can get wrong. On top of that, you will need to repeat the process every 7 days because that is how long the Apple ID signature is valid for.
3

PGSharp - Android Only

PGSharp is a Pokemon GO spoofer Android app that users can easily install, and it provides similar features as you can find on iPogo for iOS users. It works on both rooted and un-rooted devices, and this Pokemon GO spoofing app has a faster installation process than iPogo.

Step 1: Get a Pokemon Trainer Club account. You will need it to install PGSharp on your device.

Step 2: Go to pgsharp.com. Here, you can download the app onto your device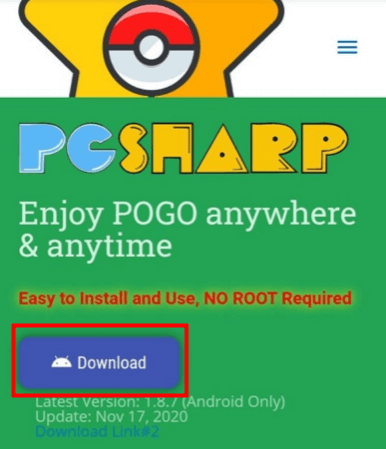 Step 3: Once the download is complete, open the file and click Install. You will then be prompted to open the app.
Step 4: Create a new Pokemon GO account. (We don't recommend you to use your main account on PGSharp.)
Step 5: To be able to log in to the app, you will need to enter your Facebook account details.
A few cons to this app are that it is only available for Android users, and using it to spoof your location and try any of the app's features can get you banned easily. The app also comes with a Pokemon GO joystick. Just like iPogo, the joystick can be tricky to use and unresponsive at times.
4

SpooferX - iOS Only

SpooferX is our last app recommendation on our list of Pokemon GO spoofing apps. It has very similar features to iPogo and is only compatible with iOS devices. SpooferX has only recently been created. Therefore, iPogo has a lot more experience in the industry, which also makes SpooferX less reliable as the team is still working out the kinks of the app.

The installation steps for SpooferX are almost identical to the iPogo guide mentioned above. The only difference is that you need to download the IPA file from www.spooferx.app or visit spooferx.com for further information.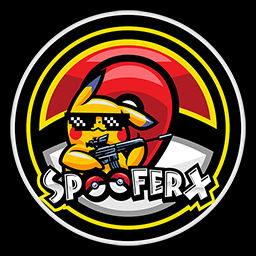 SpooferX isn't updated as regularly as the other apps. When Pokemon GO gets an app update, the spoofer app needs to be updated to be compatible with the new version. However, SpooferX isn't as fast in updating; therefore, users might have usability issues.
Many customizable features offered on SpooferX aren't available in the free version. Users have to upgrade to be able to use the app to its full capacity.
Conclusion
iPogo, PGSharp, and SpooferX are Pokemon GO spoofing apps that can be used to do things such as teleport to any location to catch new Pokemon. However, these apps have been proven to be unreliable, finicky and can come with a complicated installation process. On top of that, none of the apps can guarantee long-term safe spoofing use as many users have found their accounts to be banned or shadowbanned temporarily.
This is why computer software iMoveGo should be our new go-to choice when looking for a Pokemon GO spoofer. The app has all the GPS spoofing features provided by the other apps while guaranteeing that you will never get your account banned. This means you can enjoy Pokemon GO precisely how it was meant to be played while having the peace of mind that you won't lose all the progress you make whenever you log on to the app.