We recently came across this question about a failed to detect location 12 error in Pokémon GO:
"So when I start the game, I get the above error. I tried disabling mock locations, but if I turn it off, the GPS joystick doesn't work. It needs mock locations enabled. Any way to fix this issue? Also, the GPS joystick stops working a lot and just crashes. Please help."
The last thing we want anyone to deal with is having to continually troubleshoot while trying to enjoy hunting for Pokemon and hitting up raids. Here are a few tips on how we would fix "Pokemon Go Error 12".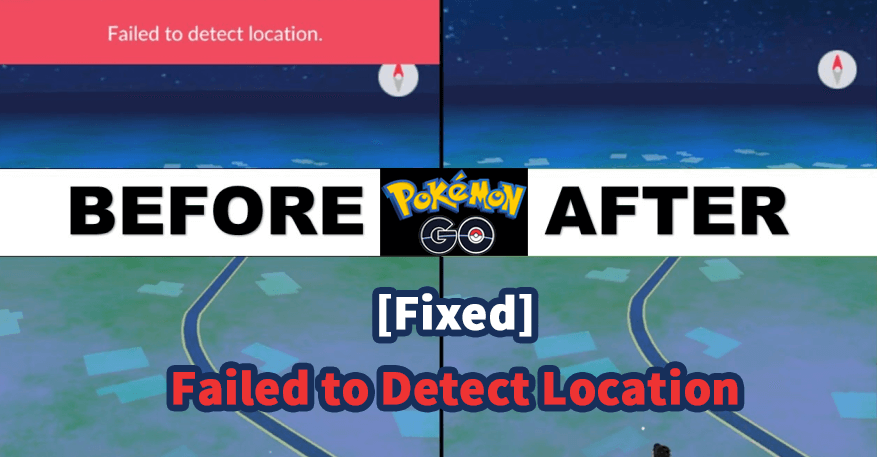 Part 1. Why Pokémon GO Failed to Detect Location
The failed to detect location 12 GPS Joystick error is a bit more common than anyone would like to admit, but luckily is easy to fix with a few little tricks. It often happens because of a poor GPS signal or an internal setting that may not have been switched during your install and setup of location spoofing software to fake GPS Pokemon Go.
Here is a quick list of some of the more usual reasons for Pokémon GO failed to detect location:
Most of the time, you just didn't enable the mock location option in your smartphone settings, like the original question above mentions.
You could also be in a physical location that is restrictive to receiving a GPS signal, like on the first floor of an apartment building or inside a thick-walled store/restaurant.
Whenever you enable Find My Device/iPhone settings on your smartphone, you immediately place restrictions on Pokémon GO for spoofing GPS location data.
You could be running an older version of Pokémon GO that conflicts with your spoofing software. This is a bit rarer but still happens.
The GPS spoofer software you are using is unreliable or becomes unstable.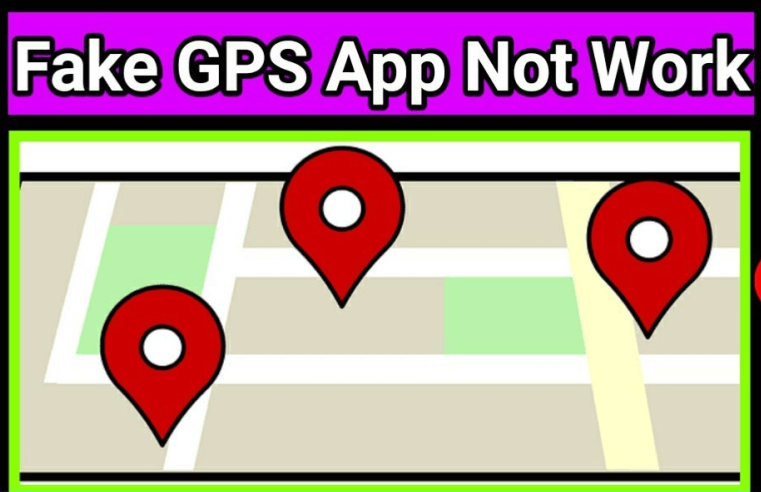 Part 2. How to Fix Pokémon GO Failed to Detect Location
Now, we have learned why Pokemon Go failed to detect location 12. The good news is that all of these issues can be fixed in a few steps or less. That way, you can get back to enjoying Pokémon GO while relaxing at home instead of having to spend endless hours and financial resources traveling the world to capture the Pokemon you really want.
1

Check Your Signal Strength

The first thing you should do to fix failed to detect location errors is ensure you have a strong GPS, Wi-Fi or cellular signal. Check out the reception notification on your device to make sure you're connected, and then verify there is active service by opening a browser or checking your email.

If you do not have good service, try switching networks and changing your physical location, or using other tools to fake GPS in Pokemon Go. This is the easiest fix to complete.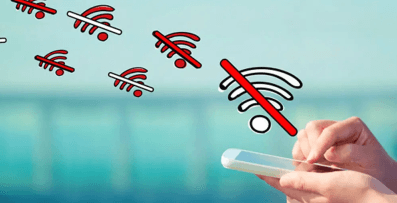 2

Enable Mock Locations

The second most common error occurs because your device doesn't have the enable mock locations set correctly. This fix is designed for Android users and not for iPhone devices.

Step 1. Enter device Settings and look for About Phone. Tap on Software Info and find the build number for your device. Tap on that build 7 times to enter developer mode.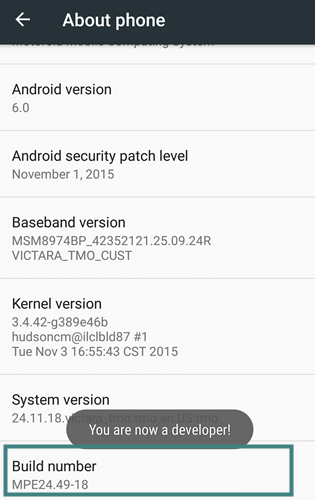 Step 2. In Settings, navigate to Developer Options. Look for the option that says Allow mock location or Select mock location app and see if this option is unchecked.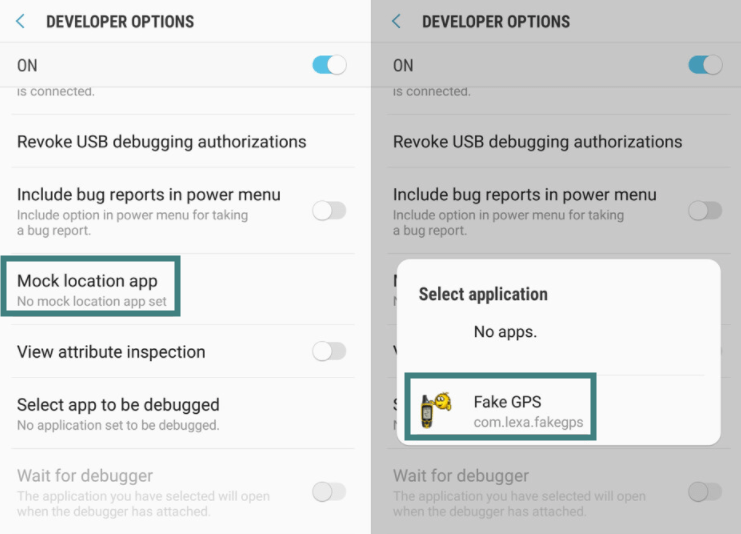 Step 3. You can either check this box or connect the spoofing software you're using from the Google Play Store like Fake GPS.
You should be able to play Pokémon GO without having the failed to detect location error.
3

Disable Find My Device Options

When using a location spoofer, you don't want your device to actively search for your actual location. This conflict will absolutely result in a failed to detect location 12 GPS joystick error. All you need to do here is disable these features.
On Android
Step 1. Open the Settings app of your device.
Step 2. Tap on Security and go to Find My Device.
Step 3. Toggle off the Find My Device option.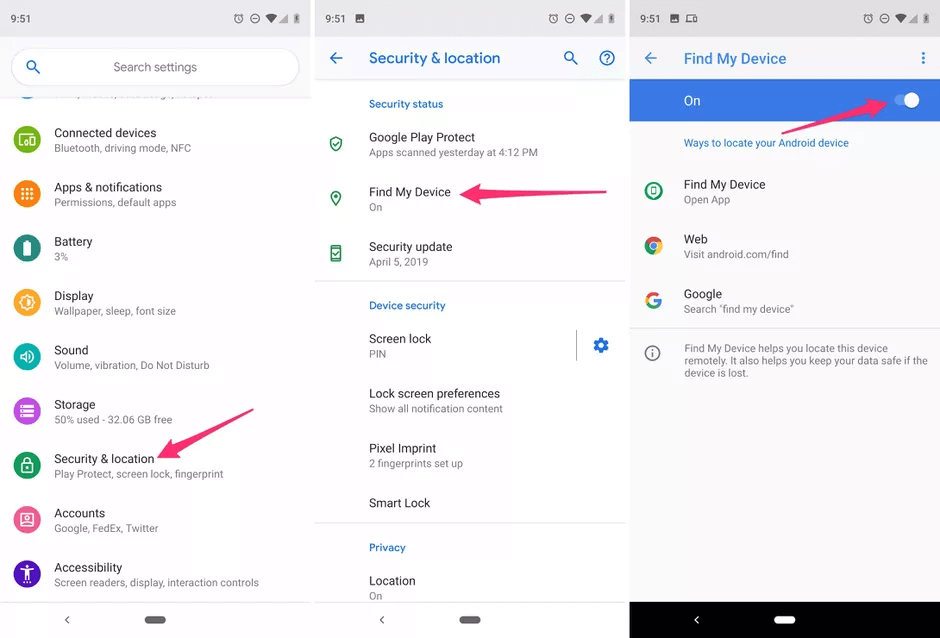 On iPhone
Step 1. Open the Settings menu.
Step 2. Select your name at the top of the menu and click on the Find My option.
Step 3. Tap on Find My iPhone and toggle the setting off.
Step 4. Enter your Apple ID password to confirm.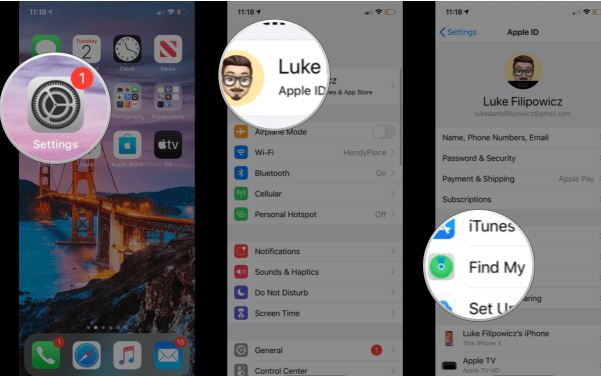 4

Restart Pokémon GO

It may sound elementary, but when you're dealing with Pokémon GO failed to detect location problems, you can always shut down your device completely then turn it back on after 30 seconds or so. This clears the short-term data cache and allows your device to do a soft reset.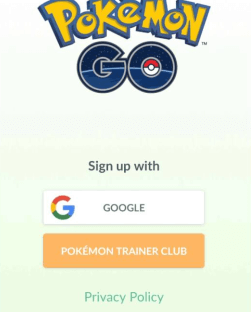 5

Update Your Copy of Pokémon GO

Sometimes a specific version of Pokémon GO will stop working with your spoofer of choice. This could be for several reasons but is easily fixed if you visit your app store and either update your current app or delete and reinstall the Pokémon GO game.

Always be sure to remember your login credentials before deleting so you won't lose access to your account and have to deal with customer service at Niantic. This is a less common issue when you get the failed to detect location error, but it doesn't hurt to try.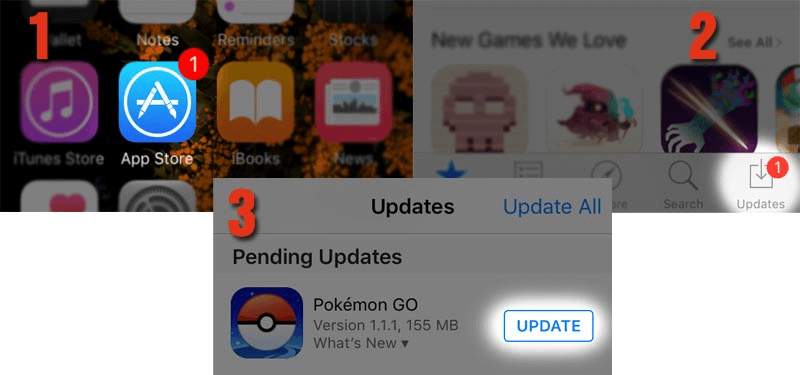 [Can't Miss] Best Tool to Spoof Location in Pokémon GO
As for fixing a location spoofing application that isn't working correctly, our best suggestion is to work with a company that has a proven reputation for reliability and success.
iMoveGo location changer from Wootechy is a great way to avoid any failed to detect location issues. They have an excellent app that allows you to move in Pokemon Go without walking and change your GPS location to any other place in the world with the option of creating routes or using a joystick.
You can try their software out for free at Wootechy and give it a try before purchasing the premium version. Their software is so powerful that it works with other social media applications to ensure you get the privacy protection and movement capabilities you want.
Key Features of iMoveGo
75.000.000+
Downloads
Simulate GPS movement for your Pokémon GO avatar along customized routes.

Using joystick or keyboard to control GPS movement direction.

Work well on a full range of location-based apps, such as Life360, Pokémon GO, Tinder and Facebook.

Spoof up to 10 iPhone/Android devices at one time. (Including iOS 16)

Import & Export GPX route files for next use or sharing.
Play Pokémon GO with Joystick on Your iOS
This tool will allow you to play Pokémon GO while you're staying inside. It changes your location in the game to anywhere without needing to move out of your comfortable bed.
Step 1 Download and install iMoveGo onto your computer and click the Get Started button. Then you'll need to connect your phone that already has Pokémon GO installed to your computer using a USB. Next time, you can also connect your phone to the computer via Wi-Fi.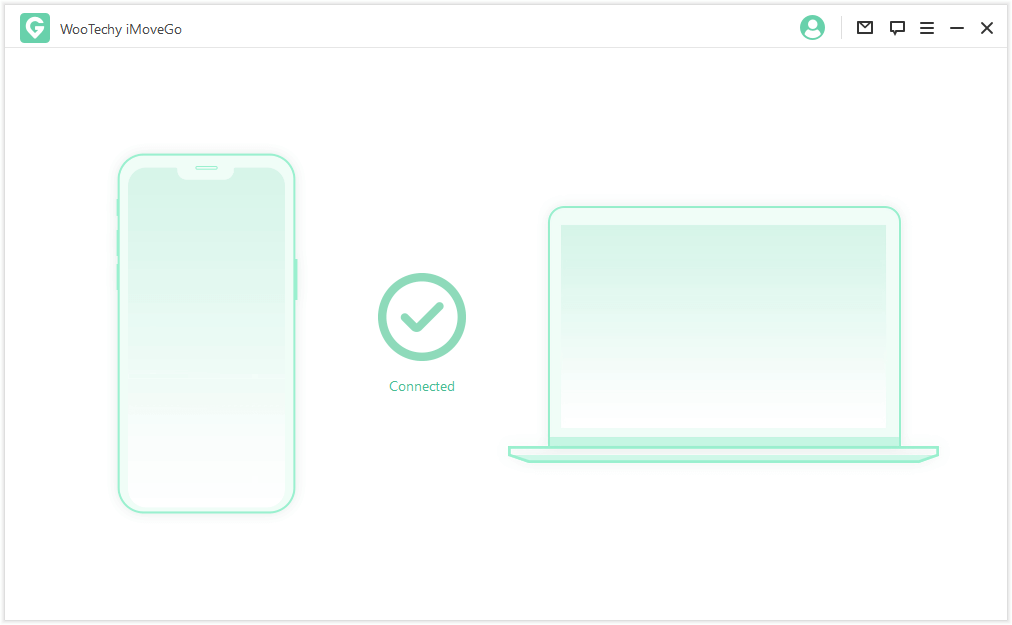 Step 2 Use the iMoveGo map to select a location by clicking on the Teleport Mode in the top-right corner. You can then enter a city or place you desire. What's more, there are a cooling timer in the bottom right corner which used to remind you of the cool-down time.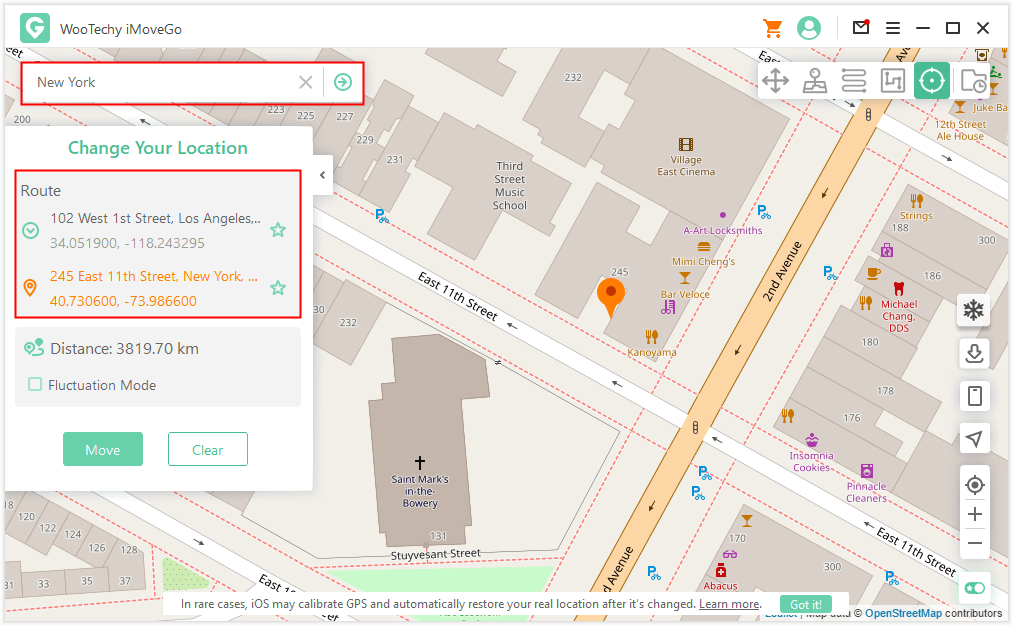 Step 3 Click the Move button, and select the 1st icon on the upper right corner. Your GPS joystick location will appear from the area and not your actual home.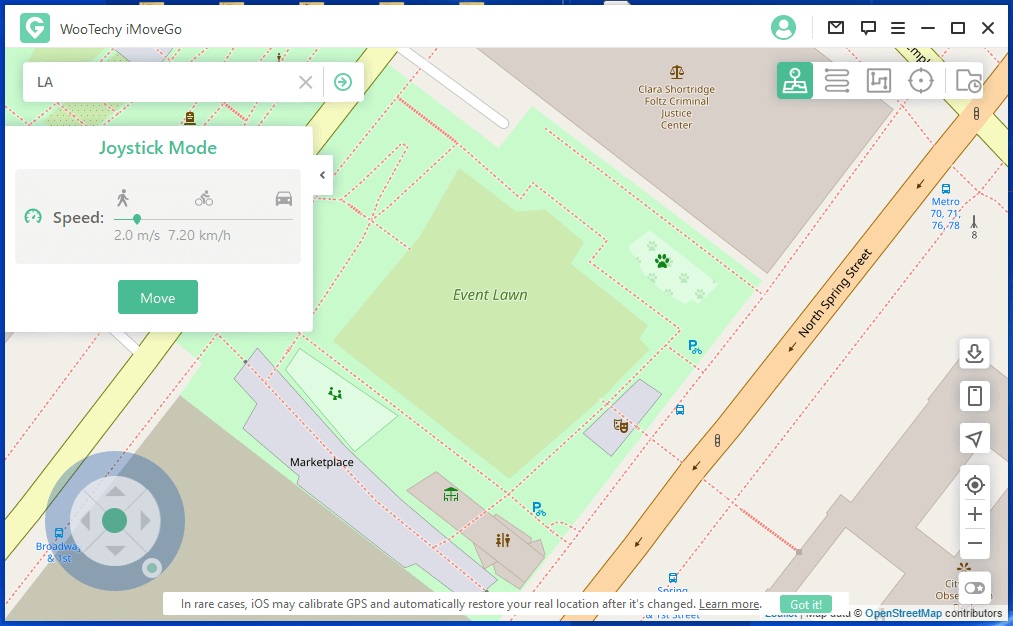 Conclusion
The failed to detect location GPS joystick issue can put a damper on your Pokémon GO gameplay. Working through the suggestions and fixes we posted above will help you get back into the training events and raids in heavily trafficked areas you want the most without having to leave your warm bed.
The best way to fix this issue is to download and install the location changer iMoveGo software from Wootechy. That way, you can avoid these issues and get back to catching all the Pokemon you need to fill out your Pokedex. With that, you can even play Pokemon Go without walking!