We recently came across this question about a failed to detect location 12 error in Pokémon GO:
"So when I start the game, I get the above error. I tried disabling mock locations, but if I turn it off, the GPS joystick doesn't work. It needs mock locations enabled. Any way to fix this issue? Also, the GPS joystick stops working a lot and just crashes. Please help."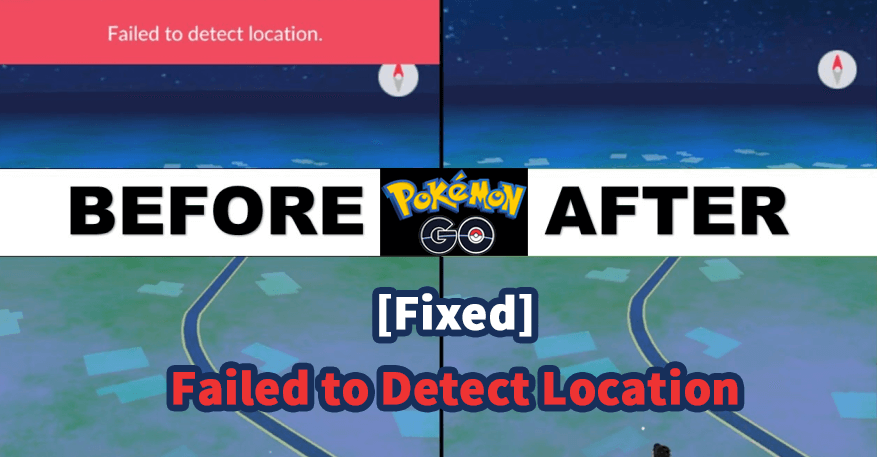 Part 1. Why Pokémon GO Failed to Detect Location 12?
The failed to detect location 12 GPS Joystick error is a bit more common than anyone would like to admit, but luckily is easy to fix with a few little tricks. Here is a quick list of some of the more usual reasons for Pokemon GO failed to detect location:
Most of the time, you just haven't enable the mock location option in your smartphone settings, like the original question above mentions.
You could also be in a physical location that is restrictive to receiving a GPS signal, like on the first floor of an apartment building or inside a thick-walled store or restaurant.
Whenever you enable Find My Device/iPhone settings on your smartphone, you immediately place restrictions on Pokémon GO for spoofing GPS location data.
You could be running an older version of Pokémon GO that conflicts with your spoofing software. This is a bit rarer but still happens.
The GPS spoofer software you are using is unreliable or becomes unstable.
Part 2. Best Pokémon GO GPS Spoofer During Error 12 Pokemon Go for Free
During the failed to detect location 12 error in Pokemon GO, you can still manually set your location with a GPS spoofer. iMoveGo is a tool designed for changing location on iPhone and Android, and it is always preferred by users of location-based games and dating apps, PokemonGo especially. Try its free tial and you will get to know how easy to spoof your location in Pokemon Go.
Key Features of iMoveGo
75.000.000+
Downloads
Simulate GPS movement for your Pokémon GO avatar along customized routes.

Using joystick or keyboard to control GPS movement direction.

Work well on a full range of location-based apps, such as Life360, Pokémon GO, Tinder and Facebook.

Spoof up to 5 iPhone/Android devices at one time. (Including iOS 16)

Import & Export GPX route files for next use or sharing.
Video Guide on Pokémon GPS Joytsick:
Steps to Set Location During Pokemon GO Error 12:
Step 1. Download and install iMoveGo on your computer and click the Get Started button. Then connect your phone that failed to detect location 12 to your computer. You can also connect your devices under the same Wi-Fi.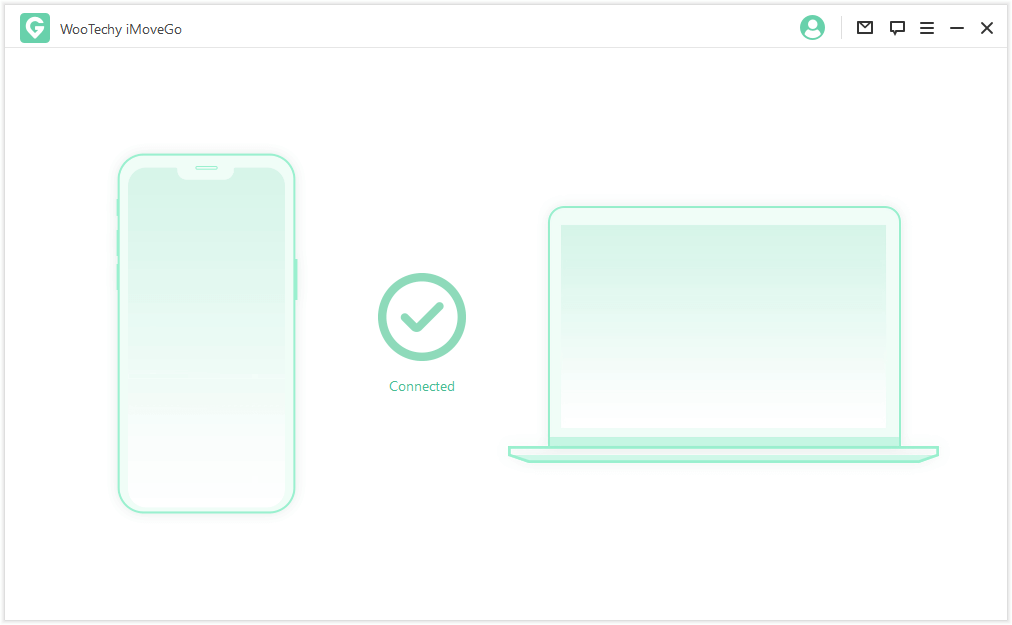 Step 2. The tool will show you a map. To select a location, you need to click on the Teleport Mode in the top-right corner. You can then enter a city or place you desire in the search bar.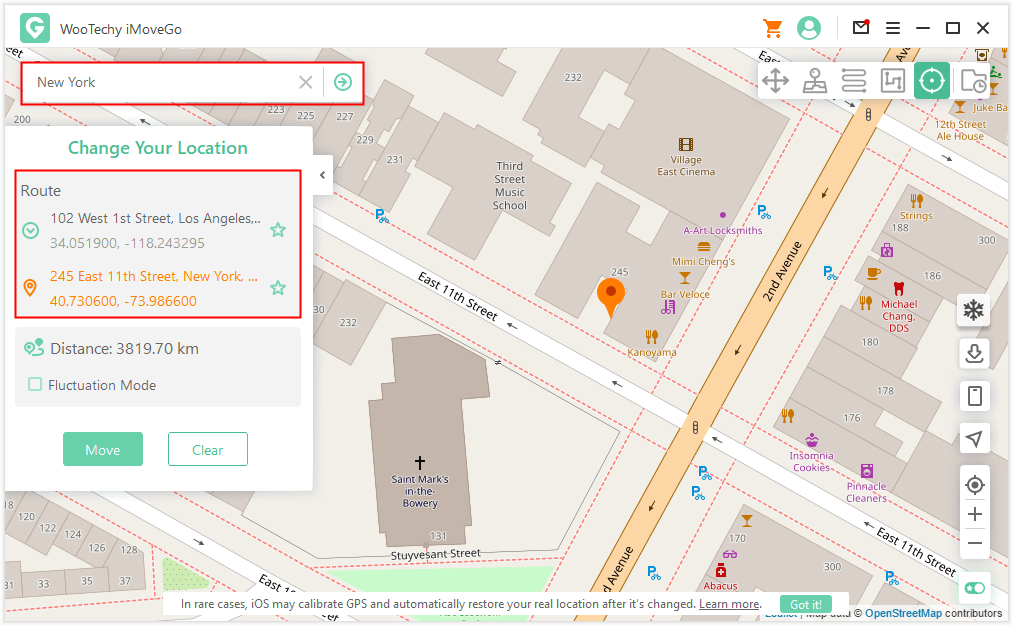 Step 3. Click on Move button, and now you can launch Pokemon Go on your phone and the "Failed to Detect Location 12" would disappear.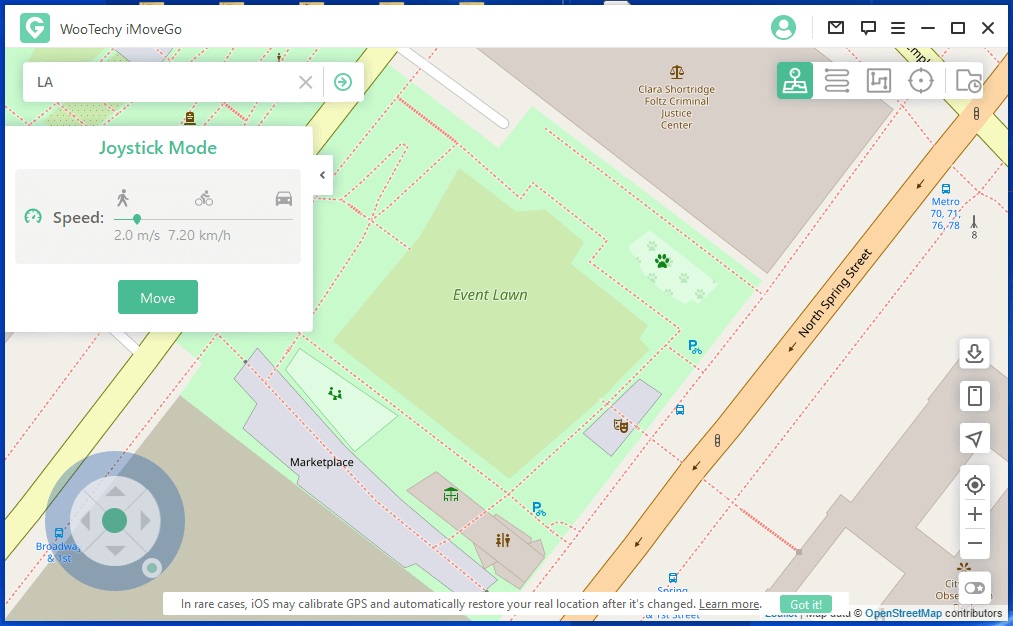 Part 3. [5 Tips] How to Fix Pokémon GO Failed to Detect Location 12 Error Manually
If you have enough time and energy, you can also try the 5 tips below to check and correct possible wrong settings. Follow the steps carefully, and you may fix Pokemon GO failed to detect location 12 error for different reasons.
1

Check Your Signal Strength

The first thing you should do is to ensure you have a strong GPS, Wi-Fi or cellular signal. Check out the reception notification on your device to make sure you're connected, and then verify whether there is active service or not by opening a browser or checking your email.

If you do not have good service, try switching networks, turning Airplane Mode on and off or changing your physical location. This is the easiest fix to complete.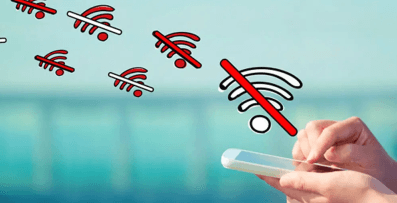 2

Enable Mock Location

The second most common error occurs because your device hasn't enabled mock location set it correctly. This tip is for Android users only.

Step 1. Enter device Settings and look for About Phone. Tap on Software Info and find Build number. Tap on it 7 times to enter developer mode.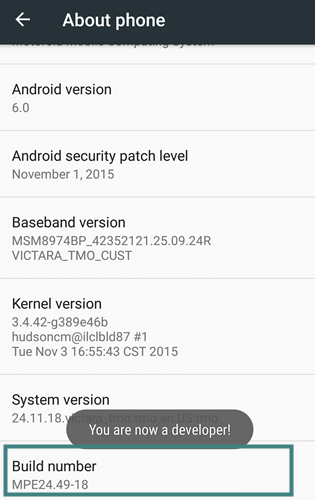 Step 2. In Settings, navigate to Developer Options. Look for the option Mock location app to set your fake GPS app.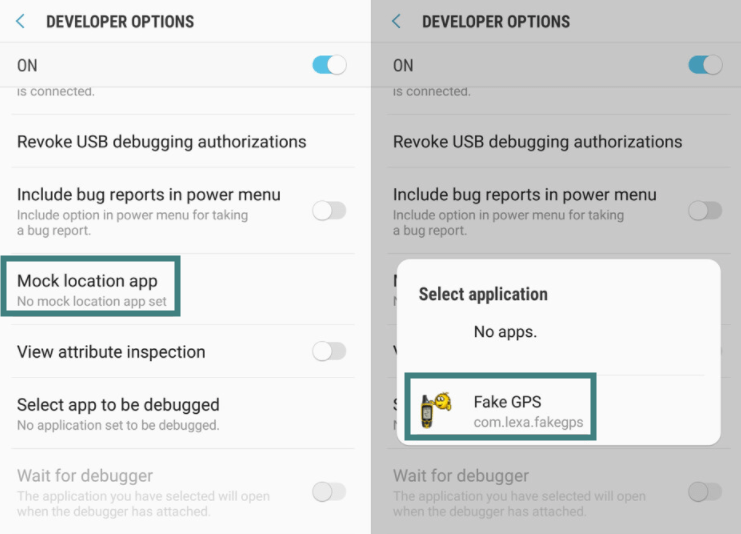 3

Disable Find My Device Options

When using a location spoofer, if you enable your device to actively search for your actual location, it will absolutely result in the failed to detect location 12 error. All you need to do here is disable Find My service.
On Android
Step 1. Open the Settings app of your device.
Step 2. Tap on Security & location and go to Find My Device.
Step 3. Toggle off the Find My Device option.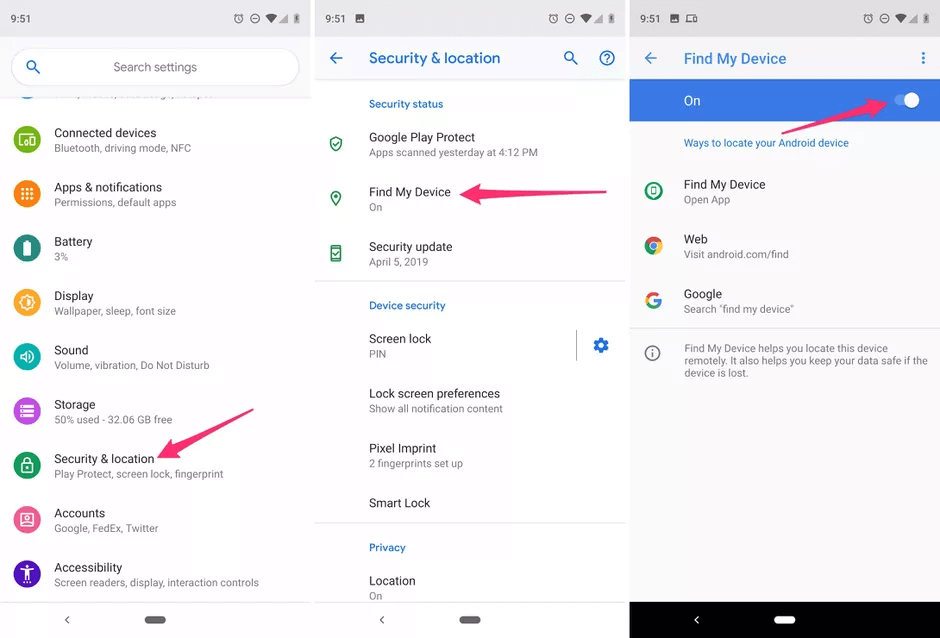 On iPhone
Step 1. Open the Settings menu.
Step 2. Select your name at the top of the menu and click on the Find My option.
Step 3. Tap on Find My iPhone and toggle the setting off.
Step 4. Enter your Apple ID password to confirm.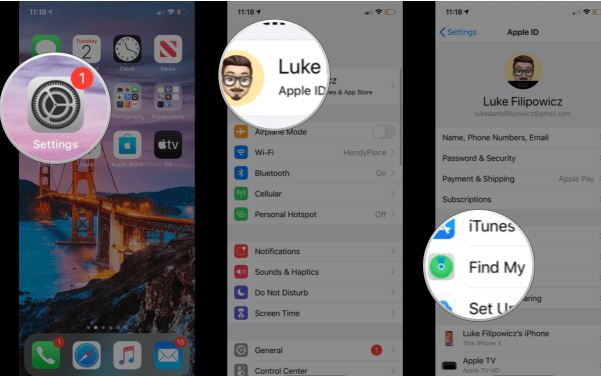 4

Restart Pokémon GO

It may sound elementary, but when you're dealing with Pokémon GO failed to detect location problems, you can always shut down your device completely and relaunch it 30 seconds later. That clears the short-term data cache and allows your device to do a soft reset.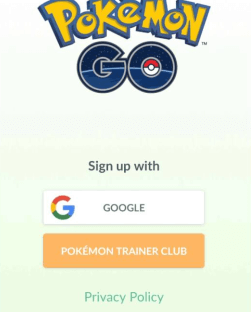 5

Update Your Copy of Pokémon GO

Sometimes a specific version of Pokémon GO will stop working with your spoofer of choice. This could be for several reasons but is easily fixed if you visit your app store and either update your current app or delete and reinstall the Pokémon GO game.

Always be sure to remember your login credentials before deleting so you won't lose access to your account and have to deal with customer service at Niantic. This is a less common issue when you get the failed to detect location error, but it doesn't hurt to try.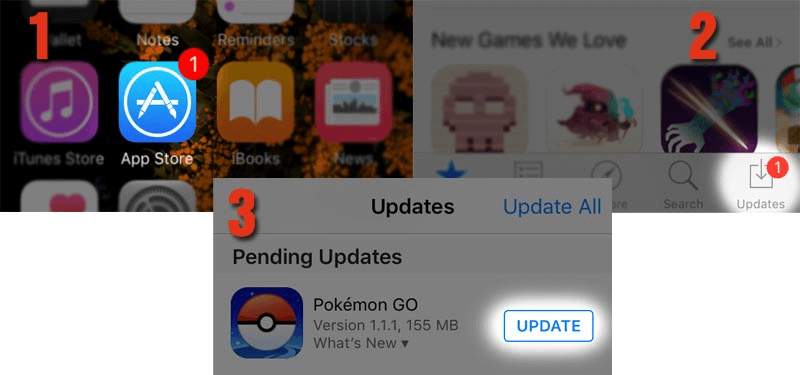 Conclusion
The failed to detect location 12 issue can put a damper on your Pokémon GO gameplay. Working through the suggestions and fixes we posted above will help you get your Pokémon GO back to normal. Or you can also quickly set your Pokemon Go locations with iMoveGo to skip the annoying 12 error.