Ever since Pokémon GO was first launched, players have been trying to figure out new hacks and tricks to make the most out of every PokeStop, Gym, and feature. While some spoofing software has helped avoid the GPS restrictions, a newer hack was introduced recently known as the DeFit app Pokémon GO fix.
Here you will learn the details of DeFit app for Pokémon GO and even the most advanced spoofer.
Everything You Should Know About DeFit Pokémon GO
We thought it would be a good idea to cover who DeFit is affecting Pokémon GO. Not only is DeFit app for iPhone creating stirs in the underground Pokémon scene, but it does also have promising possibilities that may or may not end well with Niantic.
What is DeFit Pokémon GO?
DeFit is a mobile application that inputs activity records into different fitness databases. This allows you to enter a running time, speed, and distance without actually having to move anywhere.
Pokémon GO DeFit combination means the app could make the activity logs inside Pokémon GO think you have walked a longer distance could help with research tasks, hatching eggs and catch rare pokemons such as Zacian and Zamazenta.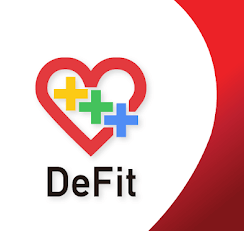 Is There a DeFit App for iPhone?
As of right now, there is no DeFit Pokémon GO iOS app. This is probably because the Apple app store restricts most apps that may use hacking or similar goals as the foundation of their structure and purpose.
No mobile apps available in the Apple app store will change your iOS's device location for Pokémon GO unless you first jailbreak your device. That opens you up to warranty, updates, and Apple app unavailable issues.
The only reliable method to spoof your location in Pokémon GO on iPhone or Android is to use a trusted and reliable GPS movement simulator. These are much better DeFit Pokémon GO 2022 alternatives than risking soft bans or account closures due to changing your activity logs.
How to Use DeFit Pokémon GO on Android?
Instead of trying to get DeFit Pokémon GO iOS to work on your device, you will need to use Android if you want DeFit. We have put together a simple guide to help you get started with DeFit on your Android, but again, be careful as this could lead to issues with Niantic.
Step 1. Open the Play Store and search for DeFit. Install the application.
Step 2. Download the Google Fit app and install that onto your Android.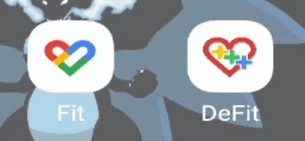 Step 3. Launch DeFit and log in using the exact same ID you use in Pokémon GO. Make sure you have allowed the permissions for both applications. Then, turn on the switch Sync fitness data.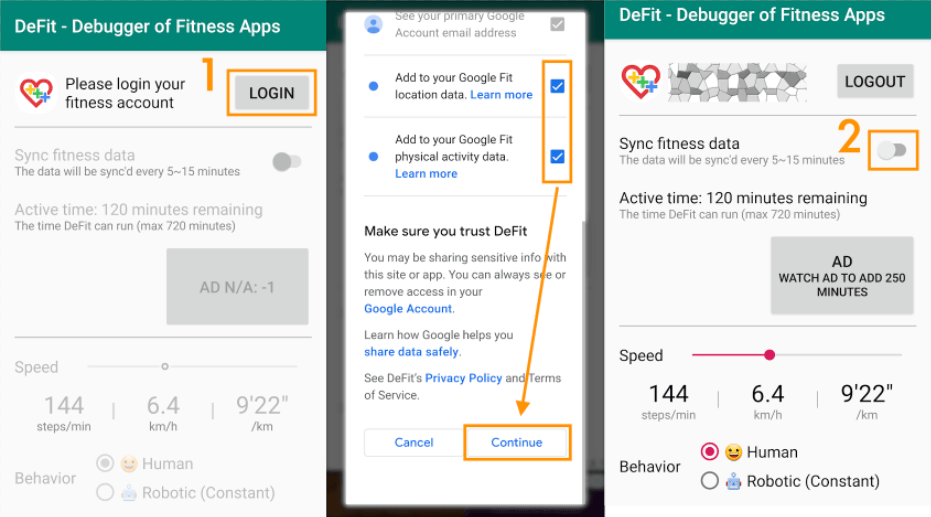 Step 4. Open Pokémon GO settings on the main menu and turn on Adventure Sync Feature.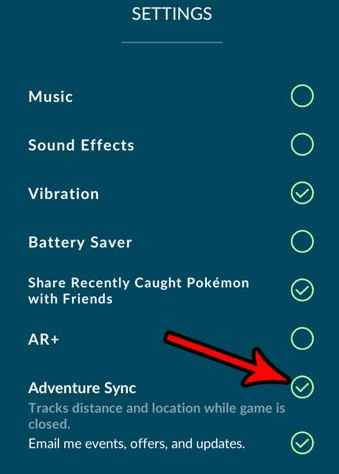 Step 5. Close the game and open DeFit, then tap on Ad button. Update DeFit with new steps, distance, and speed information.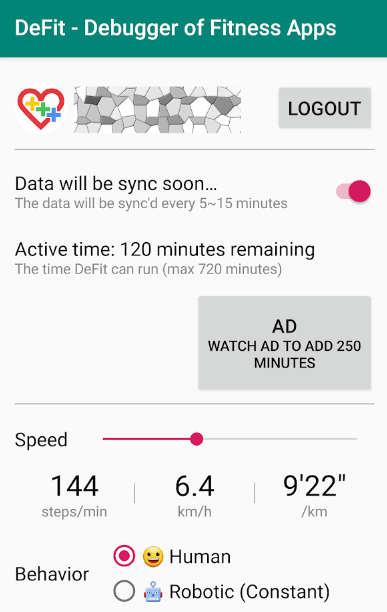 Cons
Only an option for hatching eggs and some research activities.

Does require you to carefully use it, or you will be detected by Niantic.

This could lead to your account receiving a soft ban or deletion.
Q: Why DeFit App is not a Good Option for Spoofing Pokémon GO (Android)
The main problem is you are playing a game of cat and mouse with Niantic. DeFit is constantly subjected to possible detection by the company because they are aware it is active. While it doesn't require rooting your Android, it can be detected when used in the wrong sequence. Once that happens, you are likely to get your account taken away.
Moreover, for users want to trick Pokemon GO, what Defit app can help is really weak. Trainers can't use it to spoof location or simulate GPS movement while gaming.
The Best GPS Movement Simulator for Pokémon GO iOS and Android
A much better alternative to DeFit iOS Pokémon GO hack is to use a powerful piece of software that allows you to explore the world without ever leaving your room.
iMoveGo location changer from WooTechy works both with iOS and Android-based phones. With a simple installation, you can get a 1 click solution to traveling anywhere inside Pokémon GO. This is a safe and reliable spoofing solution to your gameplay.
Key Features of iMoveGo
Teleport your location to anywhere in the world within 1 click.

Simulate GPS movement for your Pokémon GO along customized routes.

Won't be detectd by Niantic.

Works well on all location-based apps, such as Find My and Snapchat.

Free trial is available for every user.
Pokémon GO Joystick iOS & Android Video Guide:
Step 1: Click on Download Now and install iMoveGo onto your computer. Then, launch the app and connect your device to the computer via a USB cable/WIFI connection.
Step 2: Now, enter the address/coordinates or search the global map for a location you wish to appear from with the Teleport mode.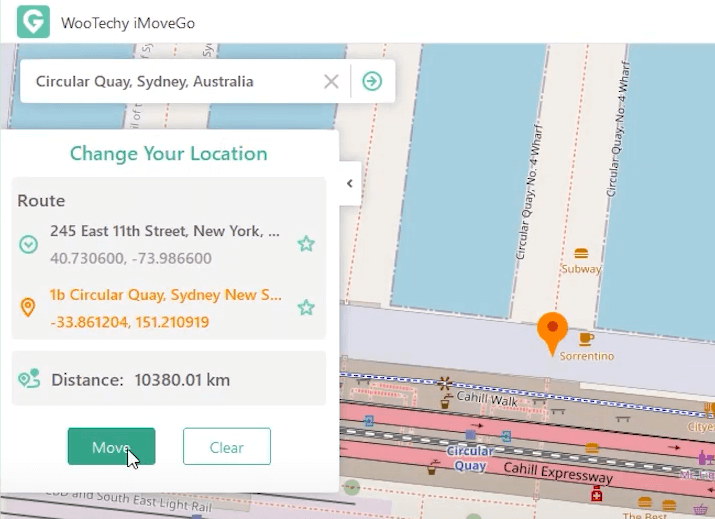 Step 3. Select the Multi-spot (or 2-spot) mode and create a route by clicking on the map. Click on Move, and you're good to go.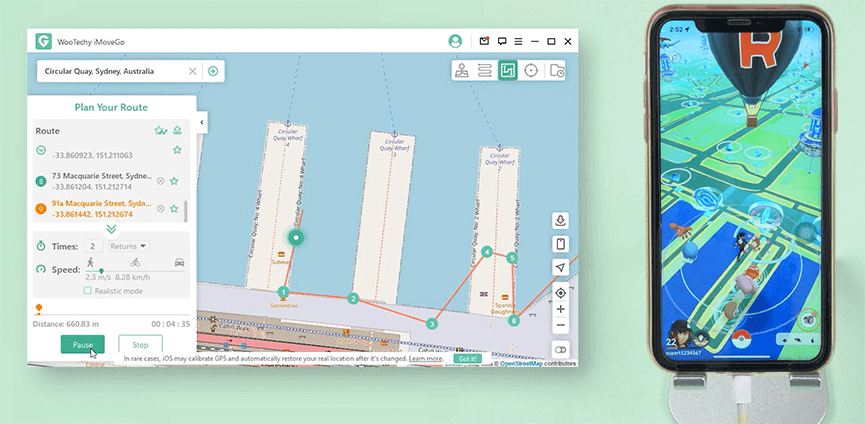 If you want to control your movement with a keyboard, turn on the first option - GPS Joystick mode. Start you free trial on iMoveGo right now!
Hottest Question about Defit Pokemon Go
1. Can you get banned for using DeFit Pokemon go?
There is always a risk of being banned for using Defit in Pokémon Go, extremely you teleport in the Pokemon Go frequently. It is necessary to follow the cool-down time to avoid the soft ban. If you are worrying about this kind of issue, we prefer to recommend Wootechy iMoveGo mentioned above as it's built-in Cool-down Timer will remind you when to pause and when to keep moving.
2. How many km is DeFit in Pokemon Go?
Usually, we recommend to limit the total distance to about 500KM per week.
3. What is the max speed for DeFit for Pokemon Go?
Usually, 120 minutes are added for the first attempt. Turn on the sync (located in the top right corner of the program) and you're ready to run for 2 hours while stationary at 10.5 km/h.
Conclusion
While some may say DeFit Pokémon GO is a valid way to increase gameplay, there are still too many concerns about Niantic detecting the hack. This is an app that does not work for iOS and requires a specific sequence to effectively work.
A much more reliable solution is to download iMoveGo location changer from WooTechy. You can visit its website today and test the software out for free. Once you have experienced all the bespoke features and smooth gameplay, go ahead and upgrade to premium for the full experience. You'll be on your way capturing Pokémon from all over the world and hatching more eggs than you will know what to do with. Good luck!