Nick Johnson may have been the first to catch all Pokémon, but you can definitely be next. And you don't need to win the lottery and buy a bunch of plane tickets to fly around the world catching Pokémon. Too good to be true? Well, we are here to tell you that it's not.
Pokémon trainers all over the world have found a way to trick the game into believing they are somewhere they are not which is location spoofing. There are several ways to fake GPS in Pokémon GO on iOS and Android. And we will show you the methods along with our suggestion on what the best overall way to do this is.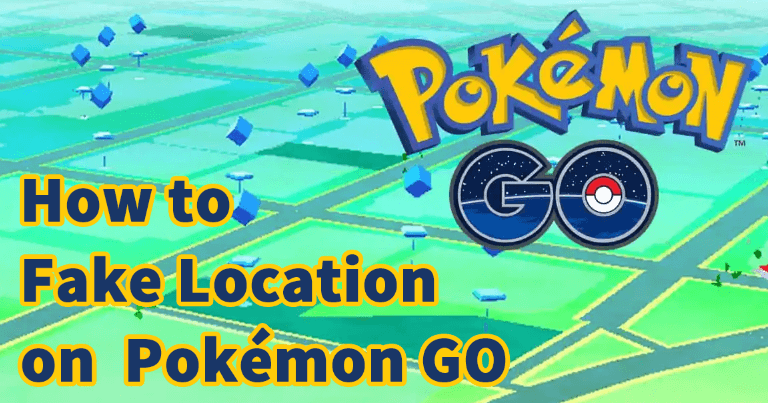 Part 1. Does Fake GPS Location Work With Pokémon GO in 2021?
The answer is a definite yes. Location spoofing on Pokémon GO is absolutely possible in 2021, and it is highly likely that all the top players with the highest number of captured Pokémon are location spoofing every day.
The way that most Pokémon trainers do this is by downloading a GPS spoofing app to ensure the app can't recognize that you are location spoofing. This helps you go around the Pokémon GO restrictions.
Part 2. Fake GPS Apps for Android and iPhone With Jailbreaking
The only way to fake your location on your iPhone is by using a third-party application. For the fake GPS location apps to work, you first need to jailbreak your iPhone or root your Android device. Jailbreaking or rooting simply means you are removing the restrictions imposed on your phones by their respective companies. With an unrestricted phone you can do several things such as downloading apps that are not in the native app store or using your device to go with a different carrier.
This app is the most popular GPS spoofing app for Android users in Google Play Store. Its last update was back in 2018 but it still works reasonably well with a rating of 4.5/5 stars and over 390,000 reviews. It comes with a free and paid version. You can drop a pin on the app's map or enter the exact coordinates you want to move to, wherever it is.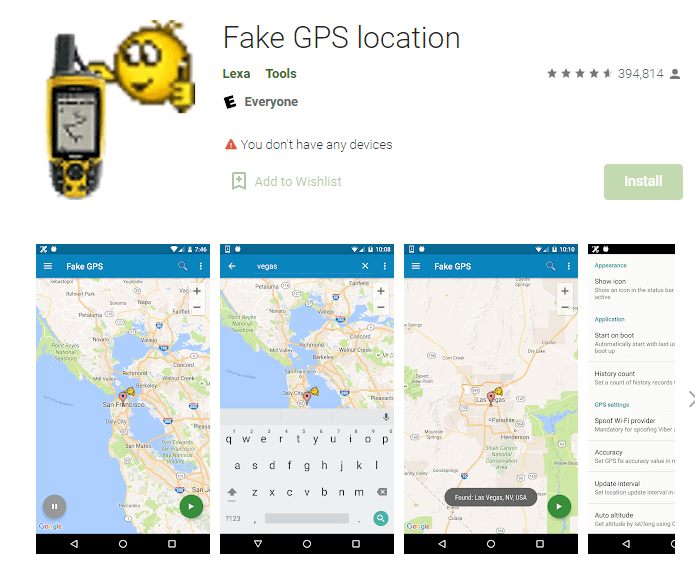 The app does have a clunky and simplistic design which can be hard to get around at first. It is only available for Android phones.
2. Mock Locations
Mock Locations is another Android GPS spoofing app that is popular among a million Pokémon trainers. This app works with Google maps and is designed to be user-friendly. It also allows you to create fake routes and breakpoints to make it seem like you have taken a break from walking to disguise your spoofing.
The downside is the app comes with a 24-hour free trial for the premium version with no money-back guarantee. On the other hand, the unpaid version has several adult-themed ads that pop up throughout your gameplay and can be very distracting during crucial moments.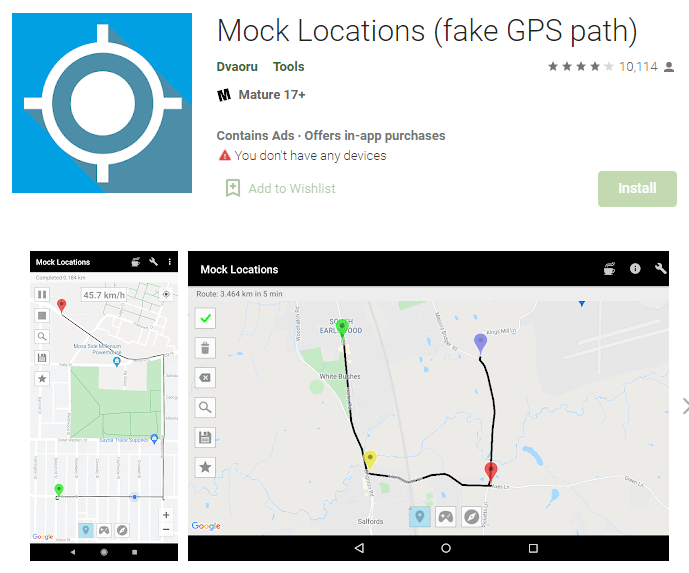 3. iOS Roaming Guide (From Cydia)
It is difficult to find a good location spoofing apps for iOS devices as many of them have bad reviews and low ratings. Many users complain about the app not spoofing their location correctly, leading them to being discovered by Pokémon GO and getting shadow banned as a result. However, iOS Roaming guide is a decent option, plus its free.
The app has an intuitive map-based design where you can drop a pin to pick an area to go hunting in. The downside is, the app doesn't automatically change your position to show simulate that you are walking, which can lead to you being caught for using a fake GPS app.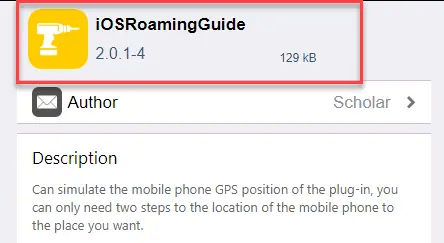 4. PokéGO++
This app is an interesting option because on one hand you will find Pokémon trainers and YouTubers swear by this app for being the best and most convenient spoofing app they have ever used. On the flip side, you have just as many users complaining about how flaky the app is, and it is a waste of time to download.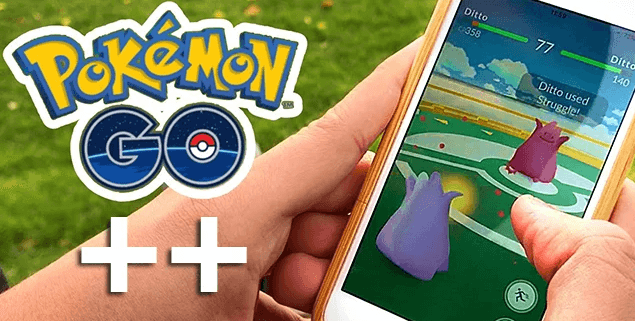 Going through these options, it is pretty apparent that Android users have better and more reliable fake location spoofing apps in 2021. However, as mentioned earlier, you need to root the device to operate beyond the restrictions of the company. This also means that all the security measures coded into your device by the manufacturer will also be redundant, leaving your device and personal information exposed.
Don't worry though. If you are looking for the BEST way to spoof your location and take full advantage of Pokémon GO, regardless if you have an Android or an iPhone, we have exactly what you are looking for.
Part 3. [Guide] Fake GPS Location on iPhone/Android
If you only have smartphone, follow the steps below to complete the location spoofing on Pokemon Go. For the users desiring easier and quicker location spoofing service, choose the next solution, which surpports both iPhone and Android devices.
Fake GPS Location on iPhone:
Step 1. Install a reliable VPN app on your jailbroken phone. (Or try the best solution whithout jailbreak)
Step 2. Go to Cydia. This is an app store that allows you to install unauthorized apps on jailbroken iPhones.
Cydia is an alternative to Apple's App Store for "jailbroken" devices. To download it on your iOS device, you have to visit 
Cydia official website
 using SAFARI (default browser) from your iOS device.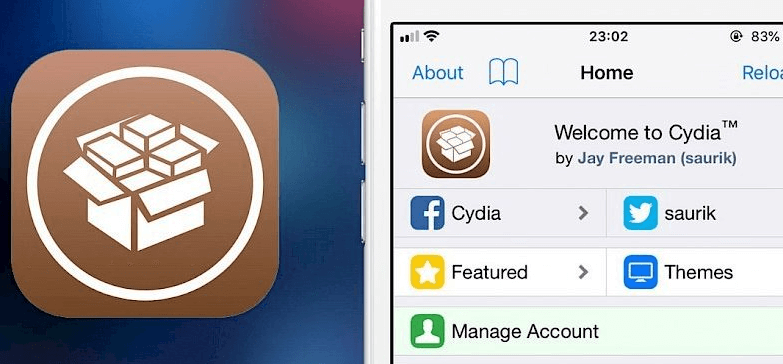 Step 3. Download spoofing app (some options provided above).
Step 4. Make sure the spoofing apps are running. Choose a different location on your spoofing app.
Step 5. Turn on your VPN app. Make sure your location on the VPN app matches that of you spoofing app. And now you are good to go!
Fake GPS Location on Android:
Step 1. Install a reliable VPN app on your phone.
Step 2. Download spoofing app (some options provided above) from Google Play Store.
Step 3. Click About Phone in your device settings.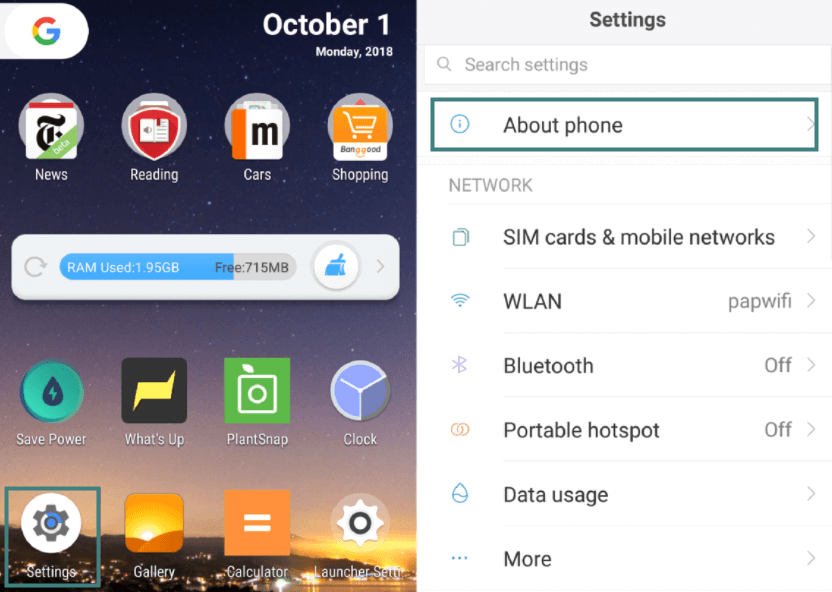 Step 4. Click on Build Number seven times until developer mode is turned on.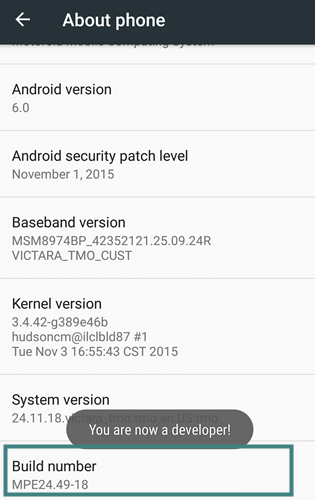 Step 5. In setting, Click Developer options. Click on Allow GPS spoofing app.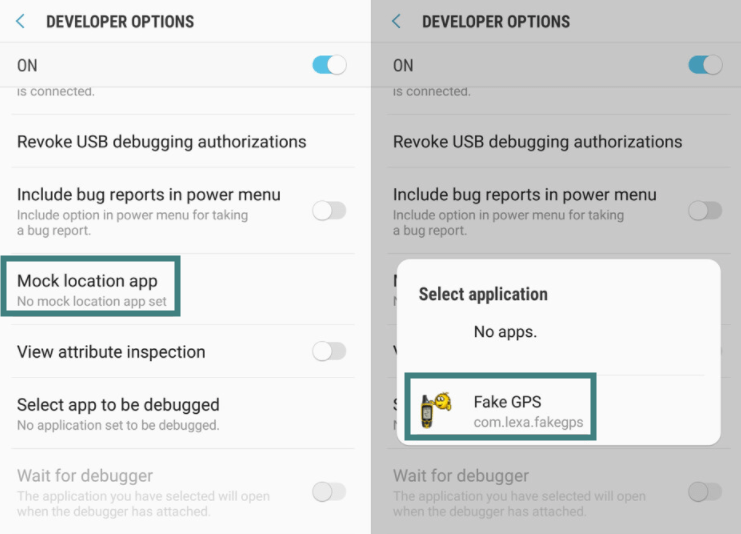 Step 7. Root your device. This can be done via apps such as KingRoot.
Step 8. Launch your fake GPS location spoofing app and your VPN. And you are good to go!
Part 4. Change Location in Pokémon GO Easily Without Jailbreaking
Mobile spoofing apps are great, but they restrict you to a single operating system. Plus, there are several complicated setup steps prior to even turning on the Pokémon GO app.
You won't have that problem with iMoveGo. This piece of software will help you change your location on all your Android and iPhone devices and play the game at any location you desire. All you need to do is connect your mobile device to your desktop or laptop, and this can be either on Windows or macOS.
Here is a list of features that you can enjoy as soon as you get the software up and running.
Key Features:
Simulate GPS movement for your Pokémon GO avatar along customized routes while staying at home.

Work well on a full range of location-based apps, such as Pokémon GO, Tinder, Life360, Hinge and Facebook.

Instantly teleport you to any place in the map safely.

Compatible with iPhones and Androids (including the latest iOS 15).

Free trial is available for every user to get initial experience.
Steps to Change Location in Pokémon GO
Step 1. Install the software and connect your device via USB to your computer. After you connected successfully, you could connect your phone to the PC via Wi-Fi next time.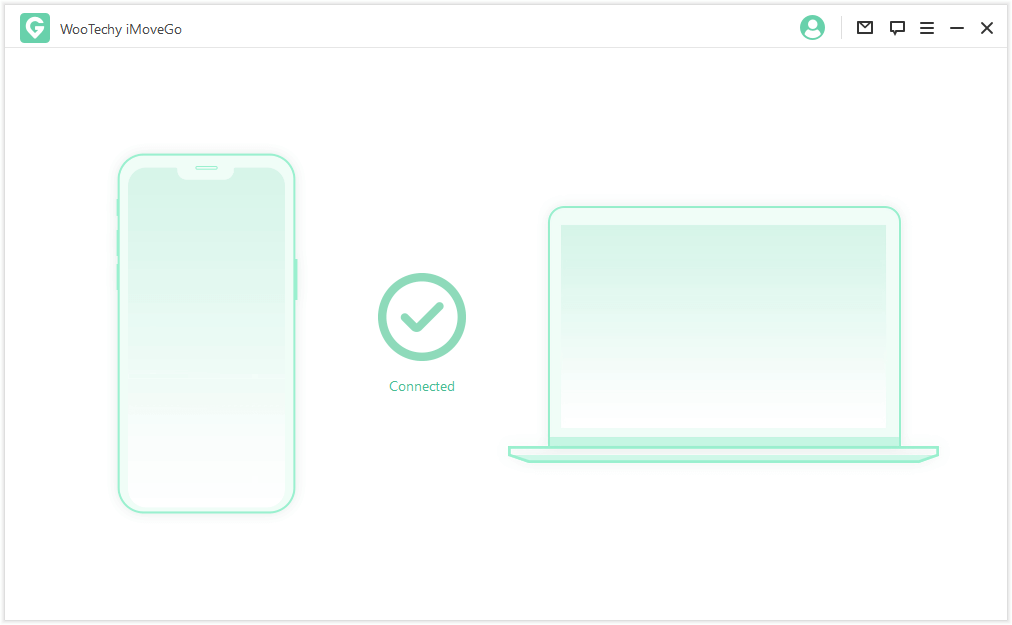 Step 2. Plan a route or use the joystick for Pokémon GO. Confirm the location and click "Move" to be on your way.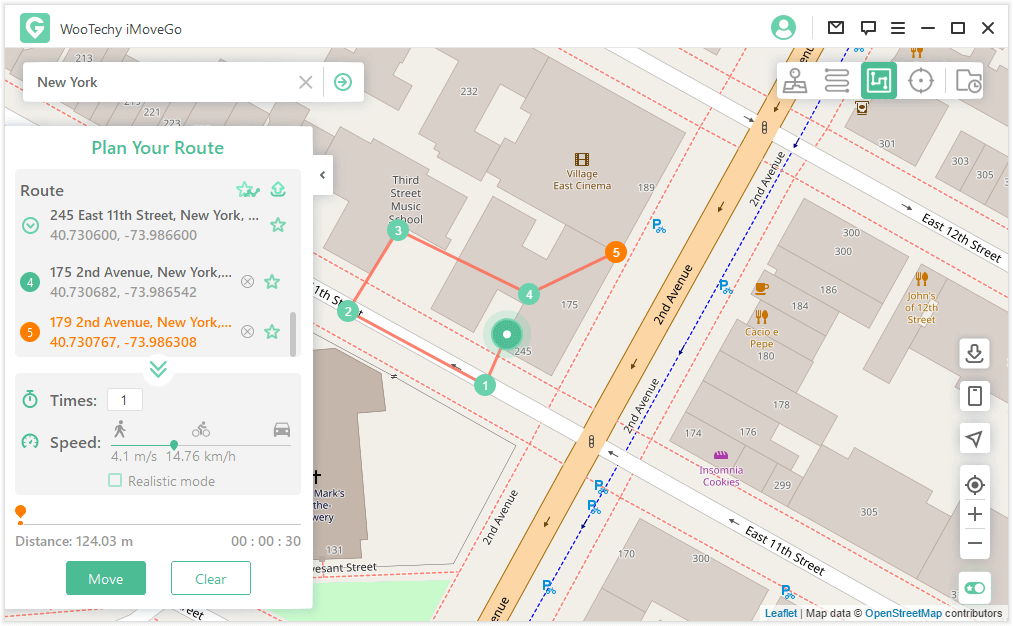 Step 3. iMoveGo will change your location or complete the movement as planned.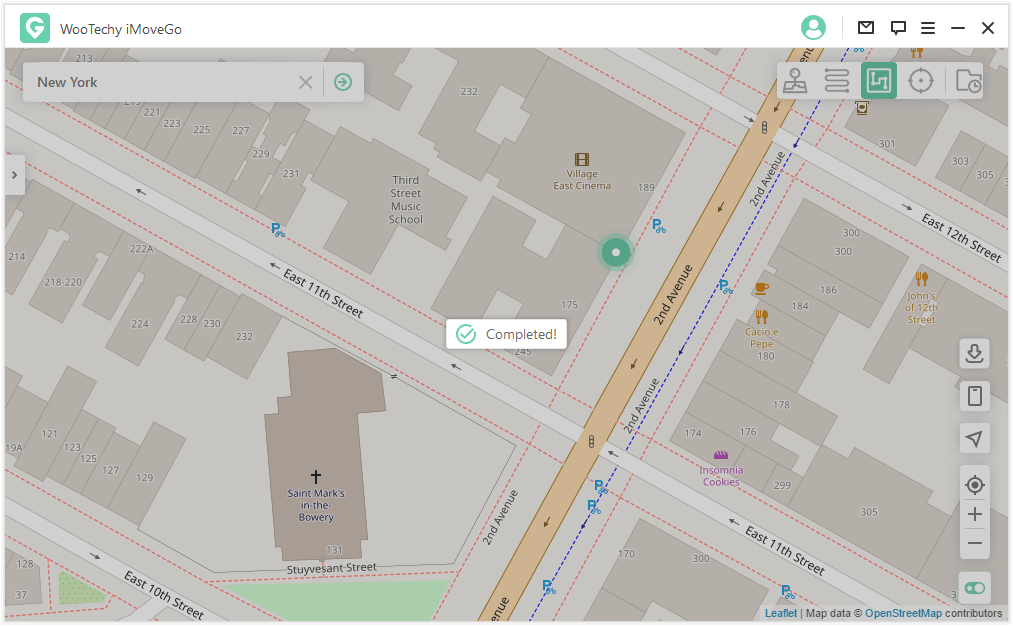 Setting up the software on both your devices will only take a few steps and you will be ready to go. The user interface is incredibly intuitive and easy to use, and the software comes jam packed with amazing and essential features that will reignite your joy for playing Pokémon GO again.
Conclusion
Pokemon trainers all over the world have realized that they needed to find a way to trick the game into thinking they were somewhere they were not. Hence, many turned to mobile apps and VPNs to help them do this. With so many unreliable apps and shady steps to take to spoof someone's locations, we saw that the market needed a much more user friendly and reliable solution to the problem.
As a result, iMoveGo was born! This software combines your desktop and mobile devices to give you all the features you need to dominate Pokémon GO. Teleport to any location, make your avatar move while you live your best lockdown life and hatch all your eggs without having to walk for miles and miles. Start your free trial right now and you truly can be the next Pokémon Master!