Zacian and Zamazenta are back now in August 2022! They are legendary Pokémon partners that appear in 5-star raids across the Galar region. If you play Sword, you will be able to get Zacian, and if you want to catch Zamazenta, you will have to play Shield. You will have to take another journey to Galar after you have defeated Leon to catch them. You will only be able to catch them if you defeat them in a 5-star raid.
How to catch Zacian & Zamazenta in Pokémon GO? In this article, we have gathered ways so you can get a better idea of how to catch these guardians of Galar, and also, you will get to know about the tool that allows you to travel anywhere at home by spoofing the GPS of your device so you can catch them with ease.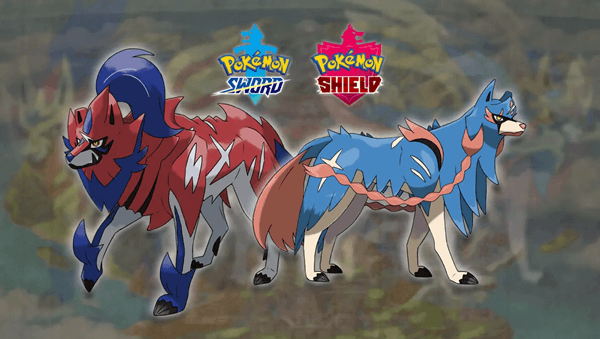 Part 1. An Overview of Zacian and Zamazenta in Pokémon GO
Zacian is a warrior fairy type Pokémon which is introduced in Generation 8. The Pokémon absorbs the metal particles and uses them in battle as a weapon. In Hero of Many Battles, Zacian is in its original form and then turns into Fairy/Steel type in Crowned Sword when it holds the Rusted Sword.
Zacian is 2.8m in height and weight of 110Kg with Intrepid Sword ability. It has yellow eyes, a pink tail, and pink braids moving along the side of its body with a missing ear. Two fringes of fur at the back, which become armor when the form changes with a golden helmet and a sword it carries.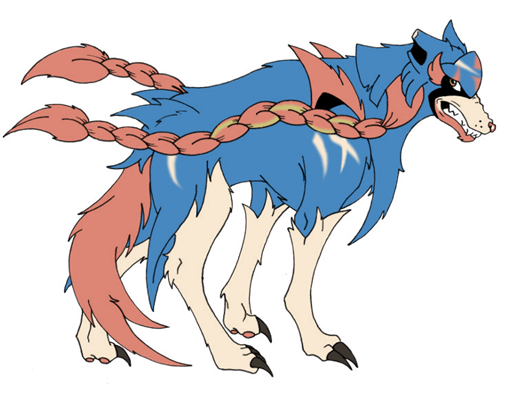 Base Stats:
| | |
| --- | --- |
| HP | 92 |
| Attack | 130 |
| Defense | 115 |
| Sp. Atk | 80 |
| Sp. Def | 115 |
| Speed | 138 |
| Total | 670 |
Zamazenta on the other hand is the warrior fighting type that is introduced in Generation 8. It can also absorb metal and its shield protects it against the enemies and can cause massive damage. Its second form is activated when Rusted Shield is held and it becomes the Fighting/ Steel type in that Crowned shield.
Zamazenta is a bulky wolf-like creature with a height of 2.9m and a weight of 263lbs; also capable of flying. It has yellow eyes with red fur and a ponytail of blue color over the head. The right ear seems to be missing. Whereas, in activated form, a gold armor covers the body like a shield that protects it from massive attacks.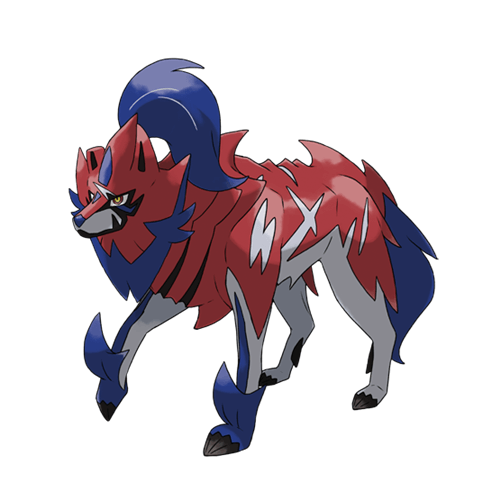 Base Stats:
| | |
| --- | --- |
| HP | 92 |
| Attack | 130 |
| Defense | 115 |
| Sp. Atk | 80 |
| Sp. Def | 115 |
| Speed | 138 |
| Total | 670 |
Part 2. How to Catch Zacian and Zamazenta in Pokémon Sword and Shield
The game has not been finished after you have defeated Lee in the Sword and Shield. You will get a Master Ball by professor Mongolia. With a master ball, you can 100% catch the legendary Zacian and Zamazenta. However, the fact is that you could catch the Zacian and Zamazenta with any ball. But the success rate won't be 100%. You could decide use which ball to beat the Pokémon as you like.
However, as Zacian and Zamazenta only appear in the limited event. They are available now. You can't catch them in the Sword and Shield. But you can still trade them.  
You can look forward to meeting them in another event in the future.
Note
Theie return is coming! According to the latest news from Pokémon GO official, the Legendary Pokémon Zacian and Zamazenta will be making their return to five-star raids in August! You can challenge them
from August 18, 2022 to August 31, 2022
. Don't miss!
Part 3. What Is the Best Way to Catch Legendary Pokémons
Other than Zacian and Zamazenta, there are many other legendary Pokémons which is worth catching and training. To catch more legendary Pokémons, players can use WooTechy iMoveGo to change their original location and travel faster from one point to another to catch the rare Pokémons easily.
WooTechy iMoveGo skillfully changes your location on both Android and iOS devices. It has also introduced a feature that allows two-spot and multi-spot journeys on the map which comes in handy when you are playing Pokémon GO and using other location-based apps such as Strava and BIGO LIVE. The tool also enables you to simulate the movement according to your customized speed and route. Moreover, it lets you plan the routes and also control movement with the joystick.
Key Features of WooTechy iMoveGo
75.000.000+
Downloads
Customizes the GPS location of your device to the desired area in 1 click.

Works well with both iOS and Android devices and doesn't require jailbreaking or rooting.

Allows you to pre-plan a route by multiple modes.

Joystick mode allows more flexible and free movements.

Protects user's privacy from tracking online.

You can not only set the desired coordinates but also pause at any time.
Steps to change the GPS location using WooTechy iMoveGo:
Step 1. Connect your Device to your PC
After you have installed the WooTechy iMoveGo software, you will launch it on your PC. Then click Get Started. Now, you will connect your device to your PC using a USB cable.
Note: After connecting to the computer once, iOS users can connect the device via WiFi without using USB cables next time.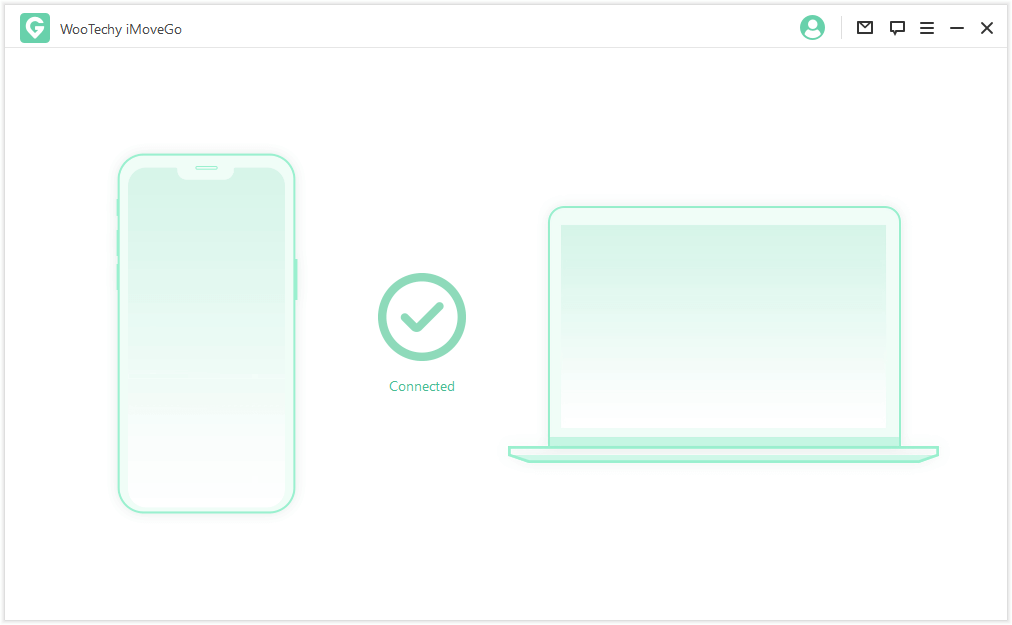 Step 2: Use Teleport Mode
If you just want to move to a new place, choose the fourth option – teleport mode in the top-right corner. Then choose a destination using the search bar or pin a point on the map. Then click Move.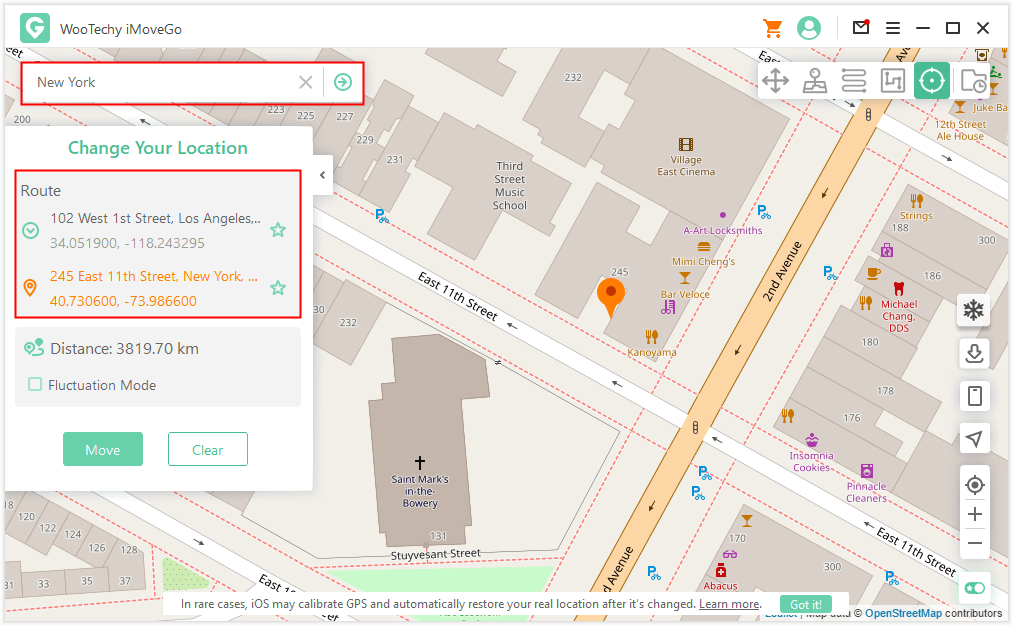 Step 3: Use Multi-Spot Mode
If you want to simulate your movement with the iMoveGo, then choose the second option – two-spot mode or the third option – multi-spot mode. Then search a destination or pin the point on the map to pre-plan your route, then set up the speed. Last, click Move.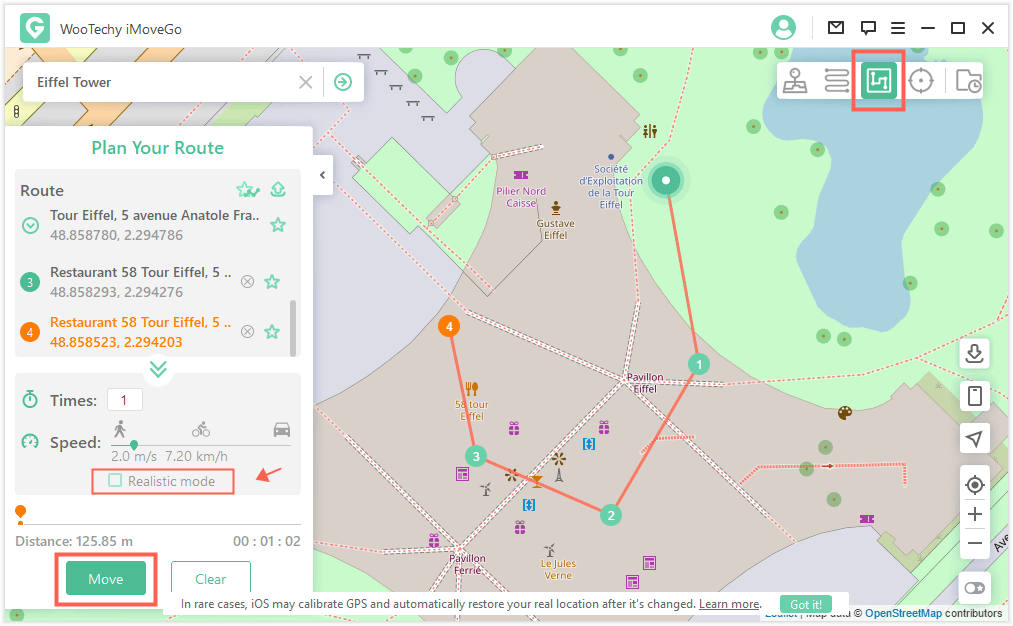 In Summary
In this article, we let you know where and how to get Zacian and Zamazenta in Pokémon Go. We have discussed in detail about the characteristics and stats of both of them.
To make the process of catching legendary Pokémons easier, we recommend WooTechy iMoveGo - an impressive software that will simulate the GPS movement according to your desired route and speed and will also allow you to make free movements with the Joystick feature. Using this tool, you will get more different Pokémons easily. Just download and have a try today.