Since Pokémon GO is an Augmented Reality game, it combines real-world movement, and you have to go outdoors to play it. You can travel to other places in the world to get regional Pokémons.
Sometimes you are unwilling to move; without moving, you can't catch more poke stops and gyms. If you can't travel, the question arises of how to move in Pokémon GO without walking.
How Can I Move in Pokémon GO Without Walking?
Pokémon Go tracks your location according to GPS services to record your movements between two poke stops. It would be best if you fake your location on your iPhone, and for fake walking, simulate the motion between two or more poke stops. Hence, you will need a GPS Spoofer in Pokémon to walk without moving. You can use both desktop-based and iOS Pokémon GO spoofing apps.
There are a few options available in the app store that work to change your location. Similarly, if you want to get the Pokémon GO spoofing app which works entirely, you have to jailbreak your iPhone or iPad, which spoils the security policies of Apple.
I recommend not jailbreaking your iPhone or iPad by installing the GPS Spoofers from the third-party app store Cydia. Using a desktop-based GPS Spoofer app will keep your iPhone or iPad safe.
1

Reliable Pokémon GO GPS Spoofing Tool- iMoveGO

With the iMoveGo desktop-based Pokémon GO spoofer, you can walk without moving. iMovie ensures the system's security, allowing the user to change location to anywhere in the world. You can simulate your movement between two or more spots with customized speed. It allows you to fake walking in Pokémon GO as well as you can enjoy following features like
Change location on Snapchat

Fake place on Find My Friends

Change location on Tinder
You can change your location for other location-based apps on your iPhone, iPad and iPod touch. You can also fake your location on android phones.
2

How to Move in Pokémon GO Without Walking

You can move in Pokémon GO without walking in real life. You can move between different locations. Before starting, you should know that the default starting point will be your computer IP address. If you want to change your default location IP address, you can choose the teleport mode to change your starting point location.

You can choose the two-spot mode and simultaneously simulate the movement between two points. Always remember to set a reasonable speed and distance. You can share routes by importing or exporting GPX route files. Follow the step-by-step guide to change your location in Pokémon Go.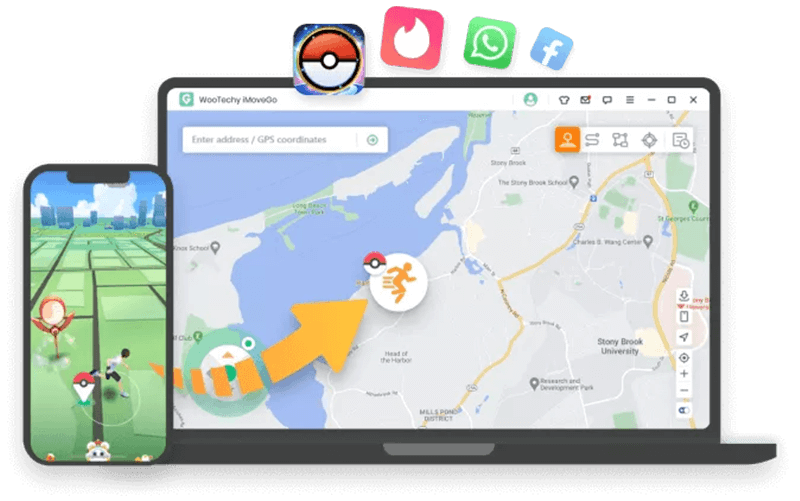 Step 1 Before starting the process, close all the location-based apps on your phone. Then connect the iPhone, iPad, iPod Touch, or Android phone with your computer. Run the iMoveGO on your desktop. The welcome screen will show the "Start" button. Agree with the terms of use and click the start.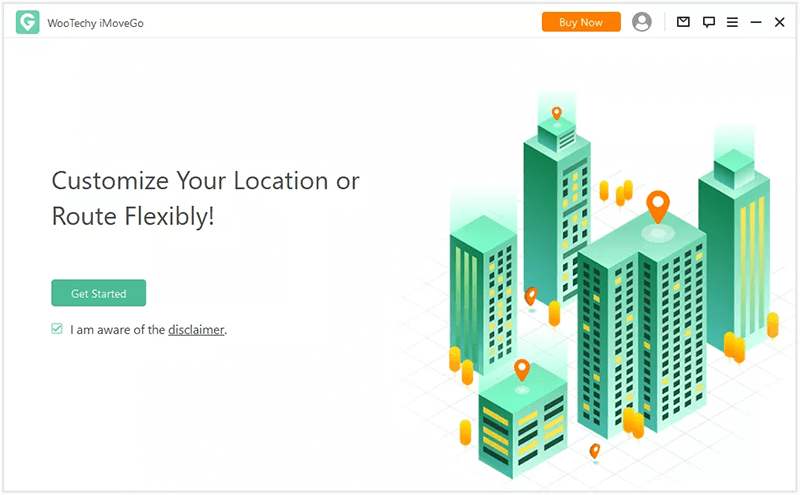 Step 2 Now unlock the device and trust the computer to start the loading process. It will start detecting your device.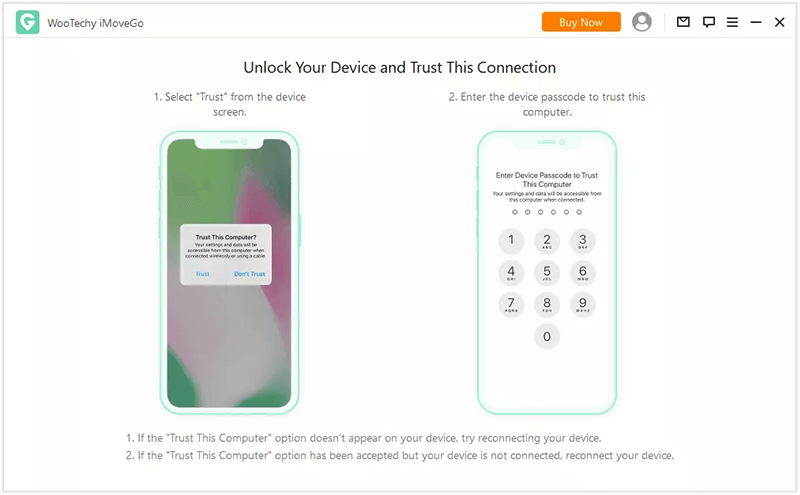 Step 3 Once your device is loaded, it will show a green tick on the screen.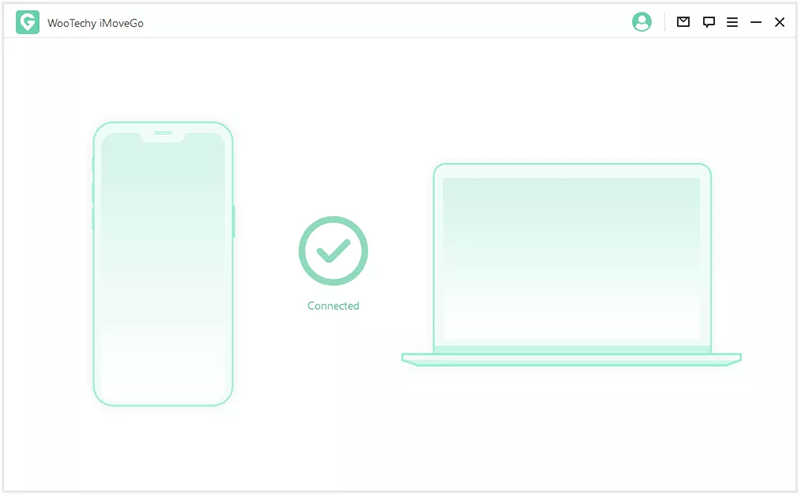 Step 4 Now,It will show you a map on the next screen.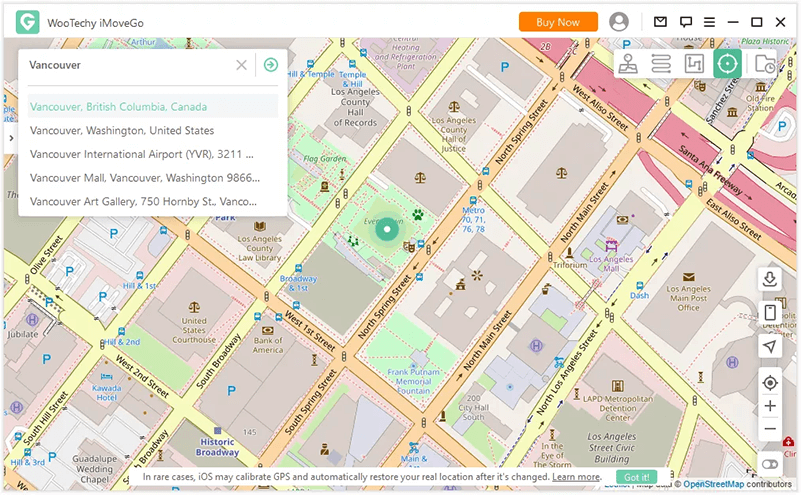 Step 5 You can now choose the location you want to move by selecting teleport mode to change your starting point IP address. Set the destination where you want to move. Now select the repeat time and simulate the speed of movement.
If you want to export the route now, you can export it.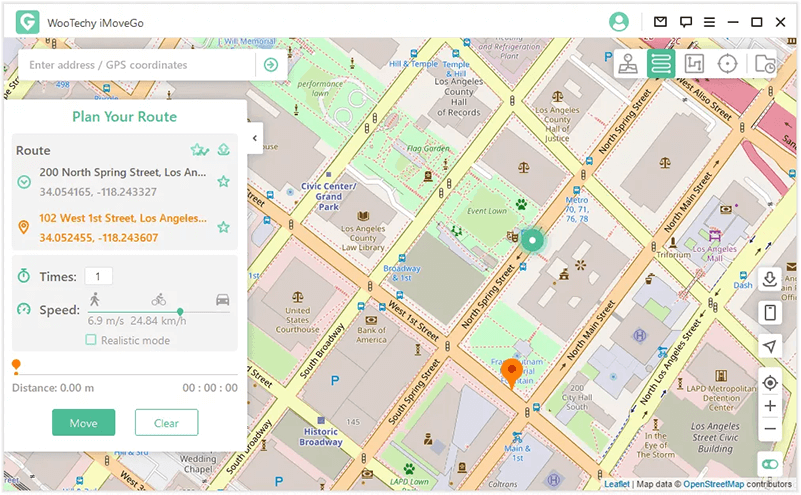 Step 6 Finally, when you reach your destination, it shows "completed" on the screen.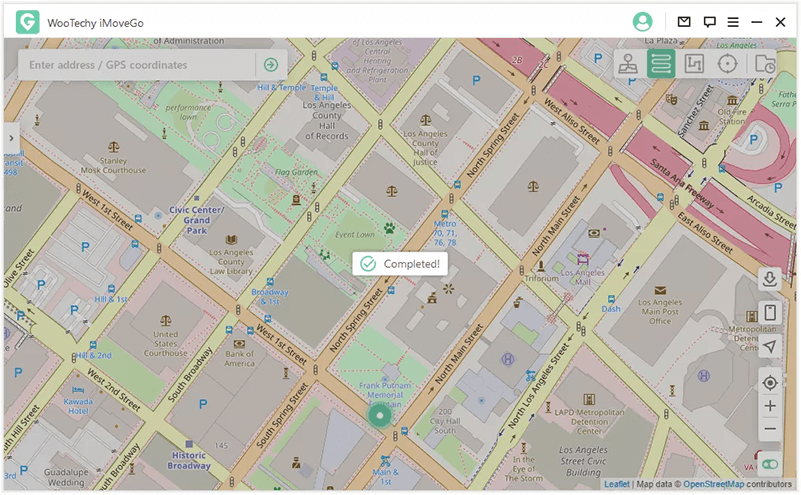 With the Teleport mode in iMoveGO you can also catch the regional Pokémon stops. A great way to spoof your location on iPhone, iPad, iPod touch & android phones. You can control the GPS with a joystick to make it more flexible.
FAQ:
How do you trick Pokémon Go into thinking you are walking?
You can Trick the Pokémon Go walking with GPS Spoofer available in the Cydia App store iPokeGo and Poke Spoof.
Is GPS Spoofing illegal in Pokémon GO?
Yes, GPS Spoofing is cheating behaviour that violates the term of use and the trainer guidelines—falsifying the location with GPS Spoofing Location apps and accessing Pokémon Go clients is illegal.
Which GPS Spoofer work with Pokémon GO for fake walking?
iMoveGo is the best GPS Spoofer, a desktop-based app to walk in Pokémon without walking. You can change your location by using this app on social media apps like Facebook and Snapchat to show the wrong place. You can also mock your location on the find, my friends. This app has the most excellent features, which also work with iOS and android phones.
Does GPS Spoofing still work?
Do you think it is still possible to spoof your location in 2022? The answer is yes. You can choose a desktop-based GPS Spoofing app which minimizes the risk of getting banned from the game. These apps are best recommended to fake your location.
Conclusion:
In this guide, we have discussed how to move in Pokémon GO without walking. To minimize the risk of getting banned from the Niantic policies, make sure before starting GPS spoofing close all the location-based apps on your phone. Starting fake walking in the game, always set an average speed for the movement to make it realistic to the game GPS trackers.
Key Features of iMoveGo
75.000.000+
Downloads
Change your location to anywhere in the world.

Simulate GPS movement with a customized speed.

Works well on all location-based apps, such as Snapchat, Find My and even Pokémon GO.

Spoof location on up to 10 devices at one time.

Compatible with both iOS and Android devices. (Including iPod/iPad)

Free trial is available for every user.