There are a number of reasons you might need to Simulate your GPS Movement on Find My, Google maps, or any other location based app. Having people constantly viewing your location can feel intrusive. Sometimes for your own privacy and peace of mind, you might not want people knowing where you are. However, if you are sharing your location with people, they will be able to see if you have turned off your phone's location services. With GPS spoofing apps, you can share a fake location and even simulate GPS movement to make it looks more realistic to hide your whereabouts without anyone knowing.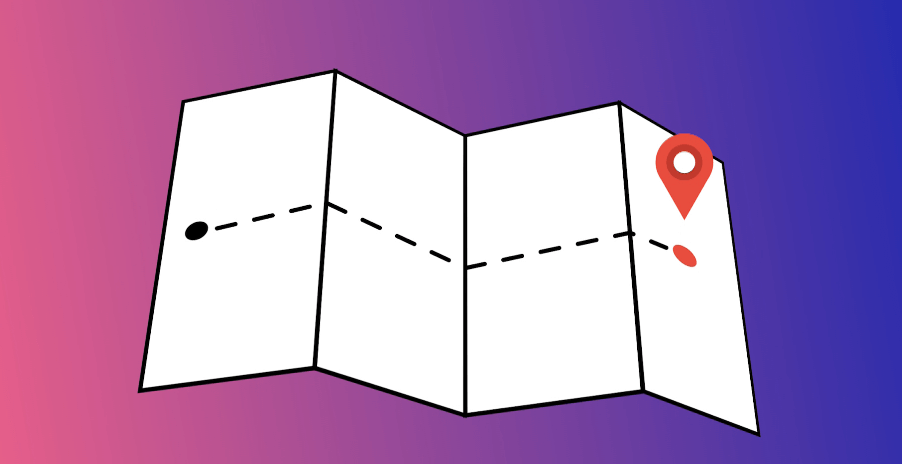 Part 1. How Do I Simulate GPS Moving?
The most reliable way to simulate GPS moving is using desktop location changer. There are numerous apps claims that they will let you simulate moving, but always crash on the process or stop working. However. in this article, we'll discuss the best desktop location changer and 4 options from Google Play Store as alternatives.
Due to the restrictions on iPhone devices, there are no applications for locations spoofing in App Store.
1

Desktop Location Changer for iPhone and Android

iMoveGo is an application that lets you change your GPS coordinates for all location-based apps from Google Maps to Snapchat. It's simple to use, reliable, and works with both Android and iOS. Since it runs from a computer and not from your phone, it is almost impossible to detect.

With the 4 modes in iMoveGo, you can simulate your GPS movement in just a couple of clicks. But don't let this simplicity fool you. This application comes with a host of features to let you fake your location in various creative ways, including "Realistic Mode" which randomly varies the movement speed of your GPS signal to make it seem like you are walking/runing/driving.
Key Features of iMoveGo
75.000.000+
Downloads
Teleport your location to anywhere in the world.

Simulate GPS your movement with a customized speed.

Works well on all location-based apps, such as WhatsApp, Find My and even Pokémon GO.

Spoof location on up to 5 devices at one time.

Compatible with both iOS and Android devices. (Including iOS16, iPod/iPad)

Free trial is available for every user.
Simulate GPS Moving can be done in just 3 steps.
Install and Launch iMoveGo onto your PC. Option1: Plug your phone into your computer. Option 2:Connect your phone to computer by linking to a same WIFI.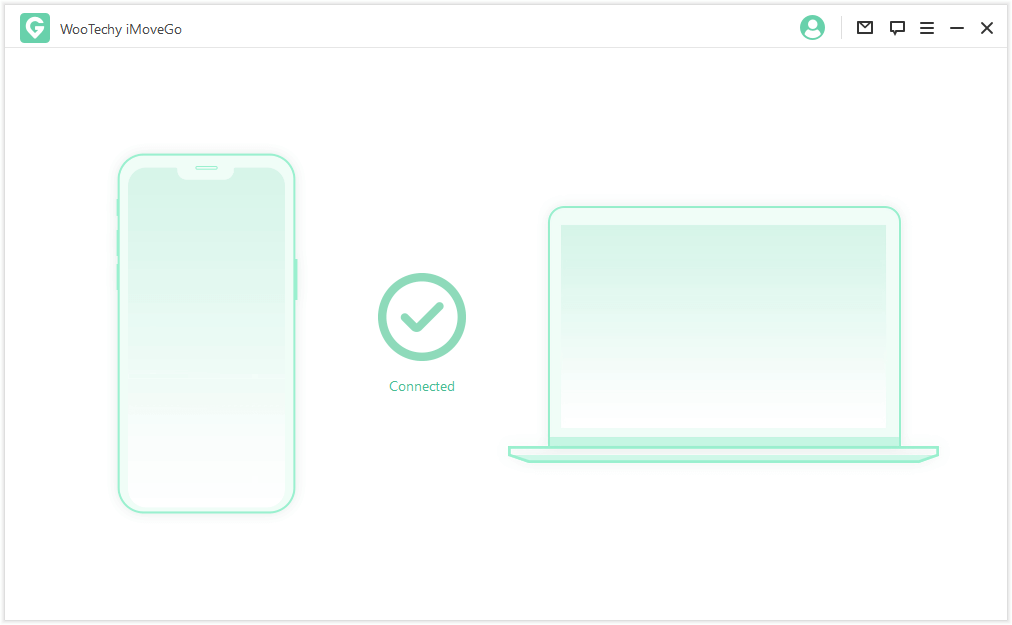 Enter any address or GPS coordinates you desire.

Create a route by selecting Two-Spot Mode or Multi-Spot Mode. Click "Move"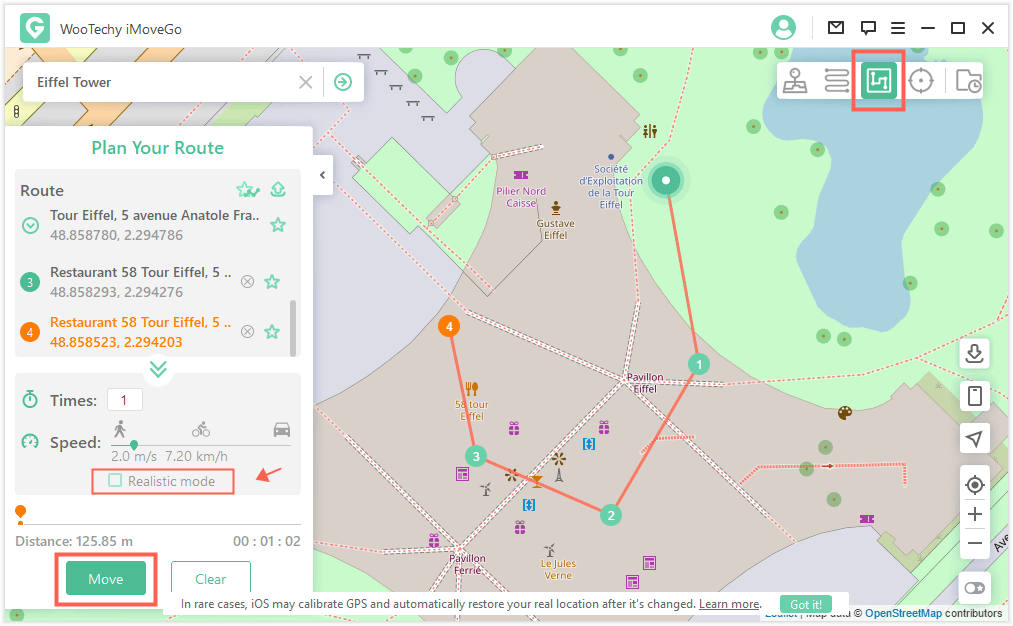 You can either plan a route for your GPS location on the map with varying speed and repeat trips, or use the "Joystick Mode" to move manually in real-time.
Simply open the Maps, Find My or WhatsApp on your phone to check if your GPS location is moving as you wish.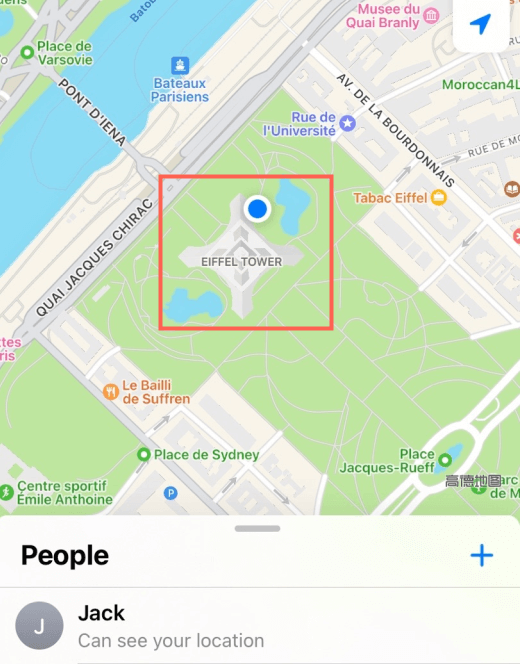 2

Fake GPS for Android Only

Here we have listed 4 best apps from Google Play Store to simulate GPS moving on Android devices.
1. Fake GPS GO Location Spoofer
Fake GPS GO Location Spoofer is a mobile fake GPS app. There is both a free and paid version, with the free version offering limited functionality as well as ads. The free app lets you provide fake locations and create simple routes, as well as save a list of favourite locations to re-use later.
It's important to note that to successfully use this app you will need to have developer options enabled on your Android device. This app will work best on older Android operating systems as it tends to encounter issues with system updates.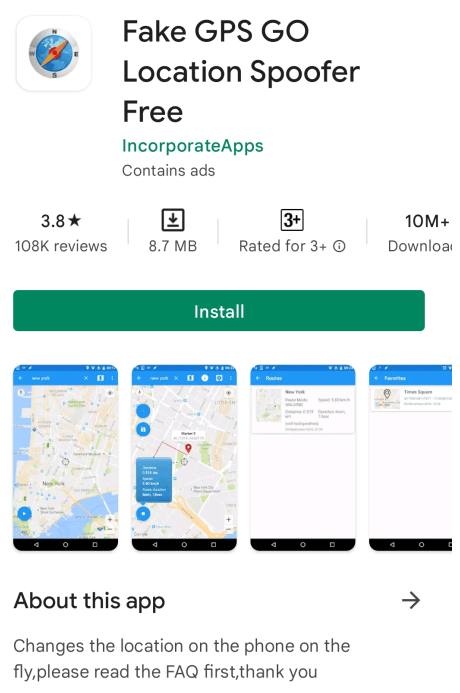 2. Fake GPS Location
This mobile app is completely free to use and, surprisingly, doesn't feature any intrusive ads. Fake GPS Location is a fairly basic app that only lets you change your location without the option to create a route. While the GPS isn't completely accurate, it gets very close which is good for a free app. As with other Android location spoofers, you will also need developer options access to use this app.
Unfortunately, this app suffers from compatibility issues with newer Android devices. There have been reports of glitches, GPS flickering back and forth between the real and fake locations, and GPS teleporting to random locations. Additionally, there is a bug where your location will remain stuck at the last mock location even after uninstalling the app. Fortunately, this issue appears to be fixable.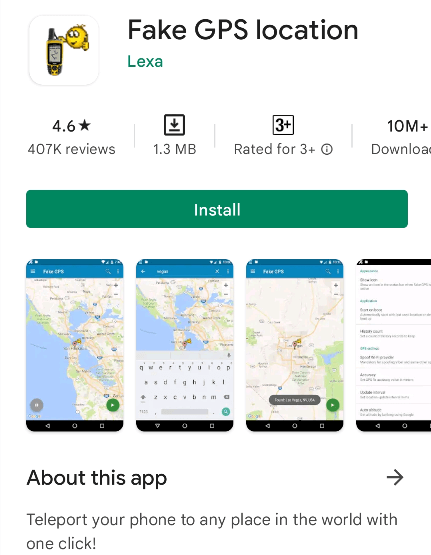 3. Fake GPS Joystick and Routes Go
This mobile app comes as a free or paid version. Both versions allow you to change location, set up routes, and use a joystick mode. The paid version includes additional functions for routes such as the ability to have a repeating route.
Unfortunately, as with most Android fake GPS apps, it runs into problems with Android and Google Play updates, meaning you may have to uninstall and reinstall it after each automatic update. Nevertheless, updates appear to affect the performance of the app regardless, causing the app, and occasionally the user's phone, to crash.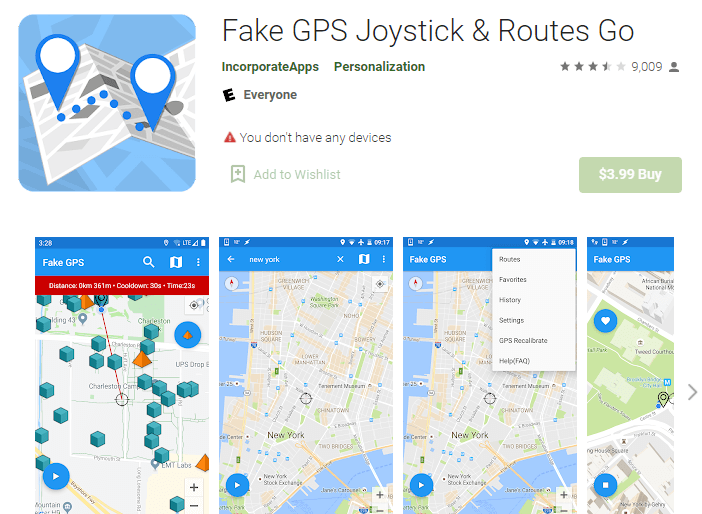 4. Location Changer - Fake GPS Location with Joystick
This app provides a decent amount of functionality with the free version. You can fake your google maps location as well as use the joystick mode to manually move your GPS. It also includes a "Drive" setting to automatically move your location between GPS coordinates.
Location Changer is not compatible with Android 10 and above. Furthermore, to use functions besides simply teleporting your location you will need to root your device. Rooting is a process similar to jailbreaking that lets you access and change features of your phone that are normally hidden. This process is not without risks and can cause permanent damage to your device. Furthermore, rooting your phone will invalidate its warranty.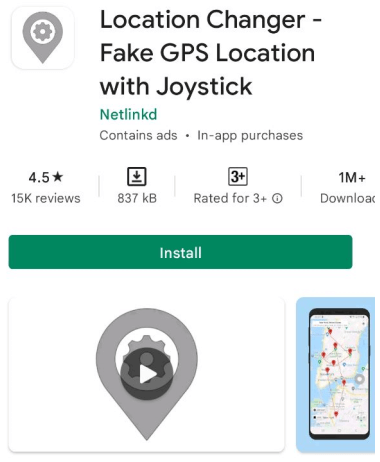 Part 3. Can Fake Locations / Movement Be Tracked?
Fake GPS locations cannot be tracked to your real location. However, using unreliable software will often result in the fake GPS not working properly and giving away your true position.
As you probably noticed, mobile apps are notoriously difficult to use for GPS spoofing. In most cases, your phone will eventually manage to reset your GPS to your actual location which will then be visible to everyone you're sharing your location with.
All in all, trying to change your phone's location from the phone itself is very unreliable without rooting the device and tinkering with the settings. However, when spoofing a location from a computer, the fake GPS is practically untraceable. The only way someone could tell you were using a fake GPS on your computer would be if they had access to your computer or if they used complex, specialised software. With a desktop location changer like iMoveGo, your real location will only be visible if you reset it yourself or if you restart your phone.
Conclusion
There are a host of mobile apps available that serve as fake location. These apps will work if you are simply trying to prank your friends once but ultimately don't offer long-term reliability. However, If you want to simulate your GPS movement freely, desktop location changer is the only choice. If you are looking for true privacy, you will need to use a desktop app. With a desktop location changer, you can rest assured knowing that your privacy is protected. To try it out for yourself, download the free trial version of iMoveGo.