Many might feel troublesome when finding exact GPS coordinates on iPhone as this information is rarely displayed prominently in map apps. However, the precise latitude and longitude information are essential when surveying, communicating location, or generating routes.
Actually, your iPhone can provide your location coordinates so you can find a location's latitude and longitude by several ways. Continue reading to find out the details of GPS Coordinates and how to get GPS coordinates iPhone.
What Are GPS Coordinates?
GPS coordinates represent a precise geographic location on the earth. They usually consist of alphanumeric characters. For example:
Decimal degrees (DD): 41.40338, 2.17403
Degrees, minutes, and seconds (DMS): 41°24'12.2"N 2°10'26.5"E
Degrees and decimal minutes (DMM): 41 24.2028, 2 10.4418
The north-south and east-west positions of a GPS satellite are represented by the latitude and longitude components, respectively. The equatorial plane's angle with the line linking this point to Earth's center is used to calculate a point's latitude. It has a range of -90 ° to 90 ° by design.
Locations in the southern hemisphere have negative values, and the equator's latitude is worth 0 degrees. Longitude follows the same rules as latitude, but unlike latitude, there seems to be no natural reference point such as the equator. Read on to discover "how to find my coordinates iPhone."
How Do I Get GPS Coordinates on My iPhone?
To see a location's lat and long on iPhone, you don't need a third-party GPS coordinates app iPhone. It's possible to do so using the built-in Apple Maps app. However, if you are using Google Maps, we also provide the guide.
1. Get GPS Coordinates from Apple Map
GPS coordinates apple maps make it simple to get the iPhone coordinates in your location.
If you want to see where you are right now, go to Maps and select the Show Current Location option at the very top.
Tap on the blue circle that represents your position on the map.
You'll see the current location's latitude and longitude in the pop-up window.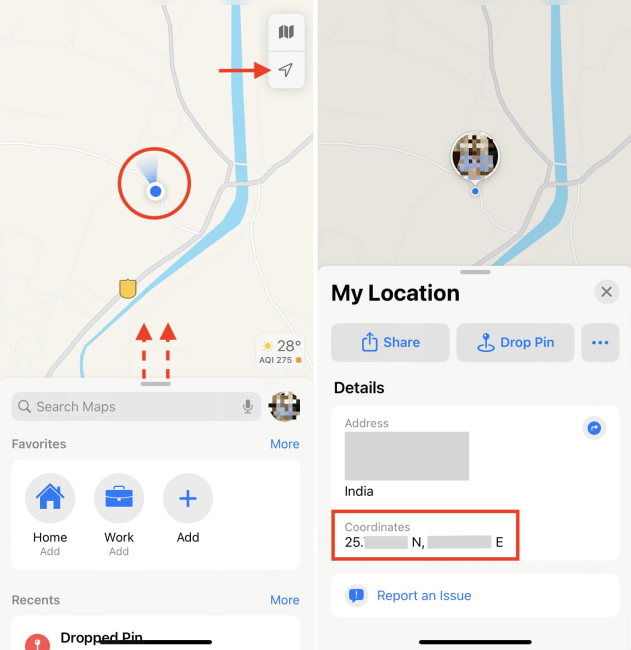 For any location different from your own, choose from your Favorites, the Search box, or the given options to acquire the GPS coordinates.
The location will be marked on the map with a red point when it is discovered. To obtain the coordinates, you'll need to place a pin there by selecting Drop Pin. A purple pin indicates that the location has been noted on the map.
To select any random lcoation, long press the spot on the map.
To get more information, click this pin and, afterward, the Information icon. You'll see the location's latitude and longitude in the pop-up window.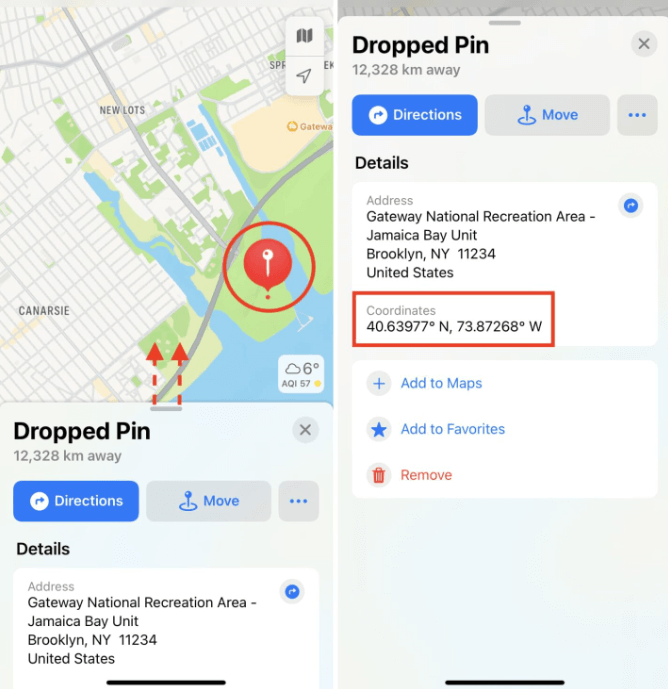 Apple maps GPS coordinates are pretty easy to get.
2. Get GPS Coordinates from the iPhone Compass App
To acquire your iPhone's GPS coordinates, open the Compass app. You'll notice your coordinates at the bottom of the app when you open it. The Compass app does not display your coordinates unless you have enabled location sharing.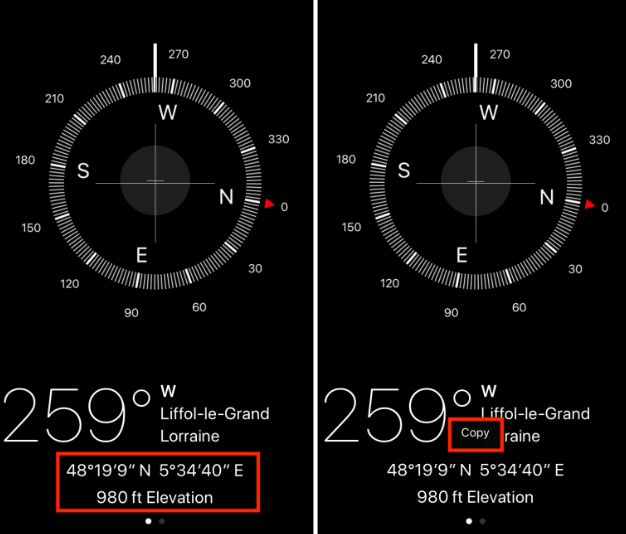 Go to the Settings menu and select Privacy to access your privacy settings.
Tap on Compass in Location Services. You can allow location settings by selecting either "Ask Next Time" or "While Using the App."
Make sure Precise Location is also enabled in this screen's bottom right-hand corner.
3. Get GPS coordinates from Google Map
If you are using Google Map, follow the guide below to get GPS coordinates on iPhone:
Drag the marker on the Google Maps to the location you want to obtain the actual GPS latitude and longitude coordinates of and the elevation above sea level. Enter the locations into the search bar, and drag the marker to the exact location.
In the Google map pop-up, the GPS coordinates, encompassing longitude and latitude, and elevation, are available instantly.
Use the zoom options on the map to look at the location you're looking for. The Find My Coordinates button can also display your current location's coordinates. The map will reflect your current location.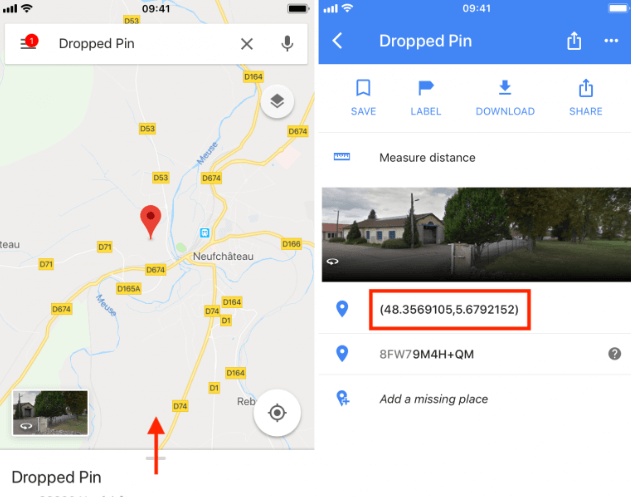 FAQS About iPhone GPS Coordinates
How accurate are GPS coordinates on iPhone?
To accurately locate an iPhone, the phone's GPS relies on a variety of data sources, including GPS satellite signals and information from other sources. The iPhone needs access to a broader range of signal sources for a more accurate location. When conditions are right, the iPhone's GPS can be reliable within a few meters.
Can I change the GPS coordinates on my iPhone?
Yes, it is possible to modify your iPhone's GPS coordinates by using third-party apps like iMoveGo no matter what ios versions you are using. It doesn't require any tech knowledge and the process can be done within a few clicks.
What is the best app for GPS coordinates?
GPS Coordinates app, Glonass coordinates, My Location - GPS Coordinates, and Coordinates GPS Formatter are some of the top apps for GPS coordinates.
Bonus: How to Change GPS Coordinates on iPhone
Having a proper location spoofer, such as iMoveGo, can help you alter the iPhone's GPS coordinates on iOS and Android without jailbreak.
With WooTechy iMoveGo, you can teleport your GPS coordinates to anywhere in the world within only 1 second. Here is the simple guide to spoof GPS coordinates with iMoveGo:
Key Features of iMoveGo
75.000.000+
Downloads
Teleport your GPS location to anywhere in the world.

Simulate GPS movement with a customized speed.

Works well on all location-based apps, such as Find My, Snapchat and Pokemon GO.

Compatible with both iOS and Android devices. (Including iOS 16)

Free trial is available for every user.
Download and open iMoveGo on your Mac or PC. Connect your phone to the computer via WIFI or a USB cable.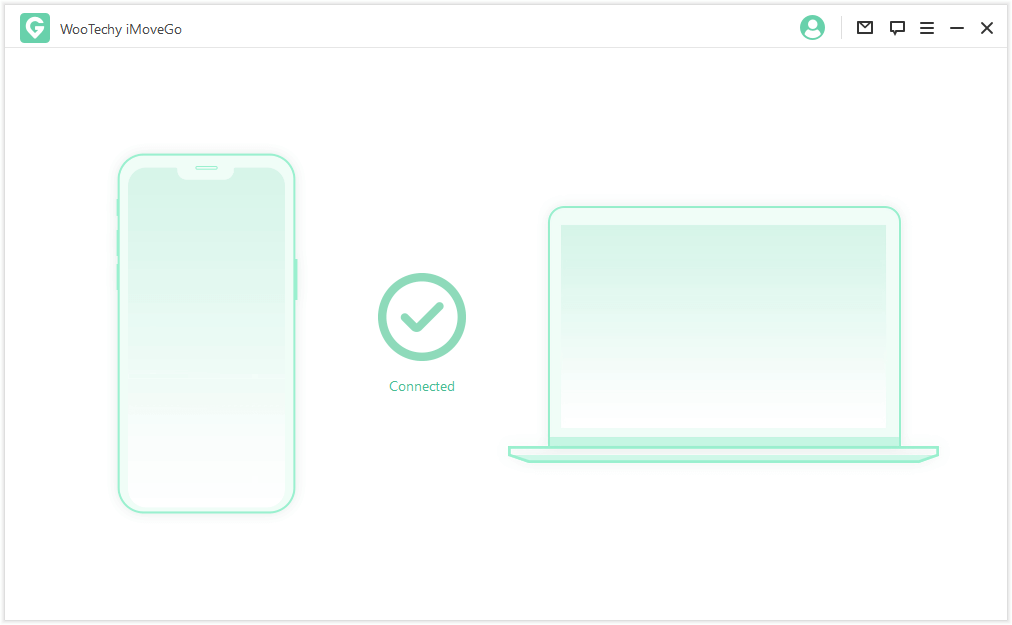 Then, in the upper left corner, type the coordinates or address where you wish your iPhone to be located. Zooming in and out on the map can also help you select a location. Next, click Move to complete.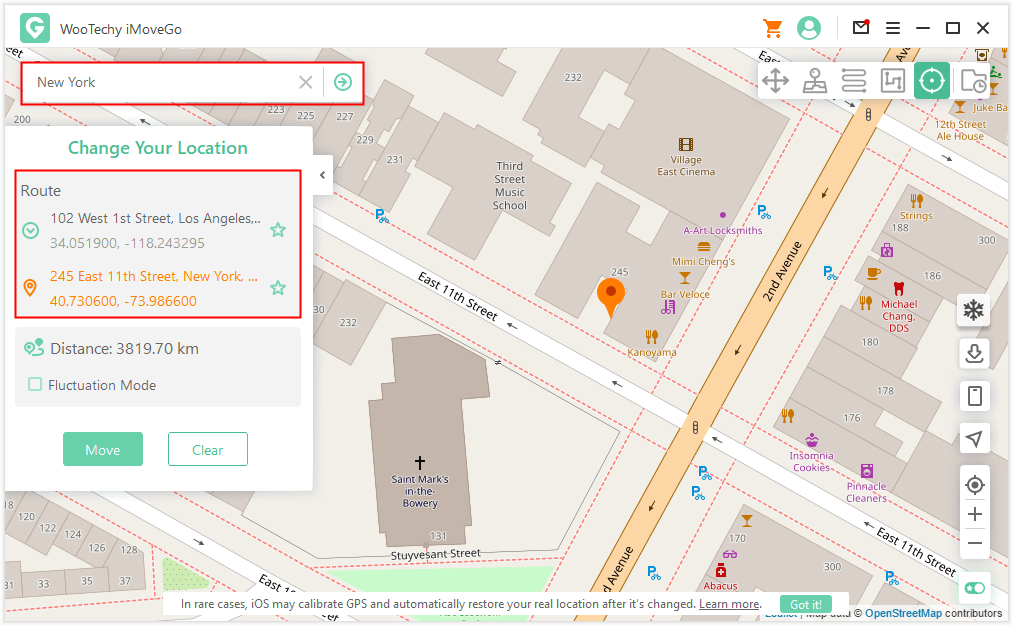 Open Apple Maps on the iOS device to see if the GPS location has been successfully changed.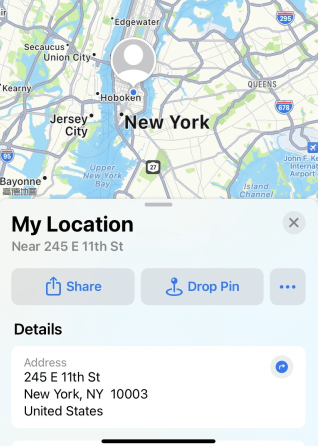 The iPhone's GPS coordinates will be exactly where you placed it in the app in seconds. Now, if you want start simulate GPS movement, choose the Multi-Spot/2spot mode.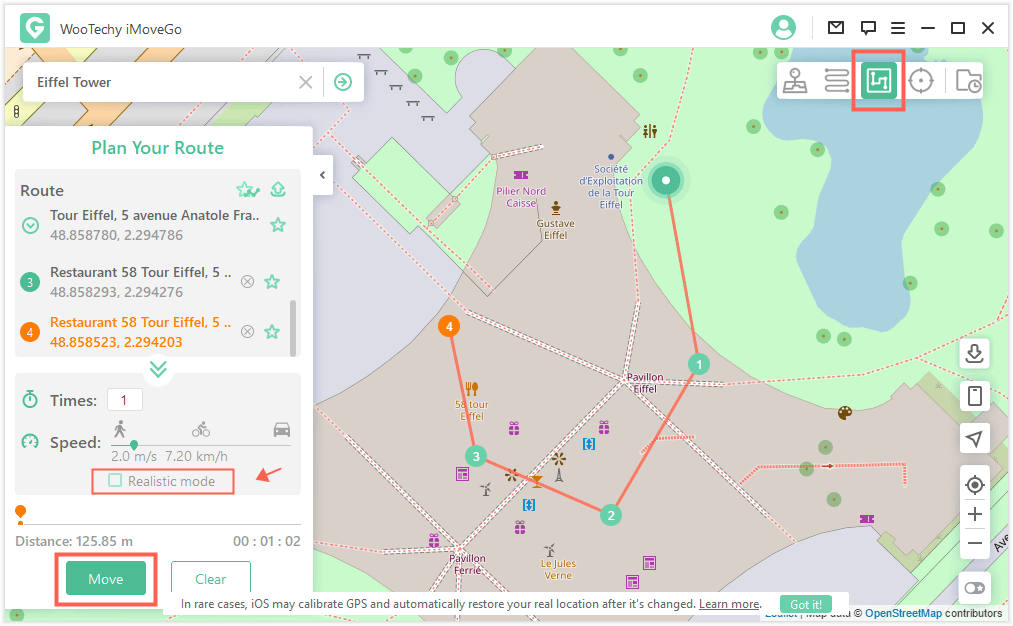 You can fool your smartphone into thinking you're in another country using WooTechy iMoveGo. If you use a location-based social media tool like Facebook's Instagram or WhatsApp, you can also share a digital location with your peers. Try it today for free.
Conclusion
A GPS coordinate refers to an alphanumeric code that tells you where you are on the Earth. Many people always search for "how to find my iPhone GPS coordinates." Following the methods above, you can easily find your GPS location on your iPhone.
Moreover, if you need to change GPS location to anywhere in the world, don't forget to check out GPS location changer iMoveGo. There is a free trial to help you take complete control of your location!