Which is the best way to fake a run on Nike Run App up without getting caught? Cheating a system tracker is one thing, and getting away with it is another. The Nike club has motivated fitness enthusiasts across the globe to engage in personal running routines and workout plans remotely.
It enables the runner to run while tracking their pace and the distance covered. The fitness community has gained traction, making fitness running easier for most individuals. It's a game-changer for runners who depend on coaches and instructors to stay fit. Today we will show how to cheat Nike Run Club, and provide the review to the best running Apps.
Why Are People Looking for Cheating Nike Run App?
The Nike Run Club is a community of enthusiastic runners utilizing the Nike Run mobile application to record and keep track of a user's day-to-day running progress. Their slogan clearly states the app is 'Your Guide to a Better Run.' With the Nike Run App, you can set running goals, challenge your friends, and maintain your routine, thus motivating you to stay on track towards abiding by your routine.
While the app avails a wide range of features meant to track your routine's stats, some users find it difficult to keep up with set goals based on the distance covered and consistency levels. FYI, you can cheat the system and still top the charts, keep your streak intact, and even challenge friends virtually while faking running.
Many individuals fail to accomplish their running goals and friendly challenges as time passes, and that's where cheating on the run app comes in. Nowadays, runners use advanced software to fake their mileage, pace, terrain, and even racing stats when participating in community challenges with the rest.
If you fail to achieve certain running goals, races, or challenges, you can use a GPS simulator to trick the Nike Running tracker systems into believing you were on the run. Therefore, you can cheat to fake the mileage covered, keep your running streaks, and even simulate race victories against other runners.
The Best Way to Cheat Nike Run App without Risks
There are several hacks Nike runners can use to simulate virtual movement on the app. But, are they worth risking for? If you're looking for the safest way to cheat the Nike Run app without system security risks, Wootechy iMoveGo will do the trick without getting you in trouble. You can use this GPS simulator to fake your running movement and maintain a realistic pace that won't raise any suspicion. Simulating your GS location has been acknowledged to be the most popular, effective trick most Nike runners tend to go for.
iMoveGo can be used alongside the Nike Run app to simulate your running activity virtually to fake the runner's mileage without running. This software enables you to spoof locations, replicate natural movement, pace, miles covered, and your routine's stats from day to day.
iMoveGo supports Android and iPhone devices and works perfectly across all location-based apps such as some dating Apps, AR Games or Find My. It has outstanding adaptability features that assure data privacy and protection from system trackers, which could flag you for cheating on the Nike Running Club. That's what happens if you can't cheat safely!
Advantages of iMoveGo
75.000.000+
Downloads
Supports all location-based apps. Requires NO JAILBREAKING and ROOTEING.

Customized Speed and Route during GPS Simulation.

360° Joystick Mode for flexible movement.

Adaptable to Android/iPhone/iPod/iPad devices.

Available for both Windows and MacOS.

100% Data Privacy & Protection.

Supports Multiple devices simultaneously (Upto 10).
How to Spoof Location on Nike Run App using iMoveGo?
Step 1: Download and install Wootechy's iMoveGO on your computer device, then GET STARTED.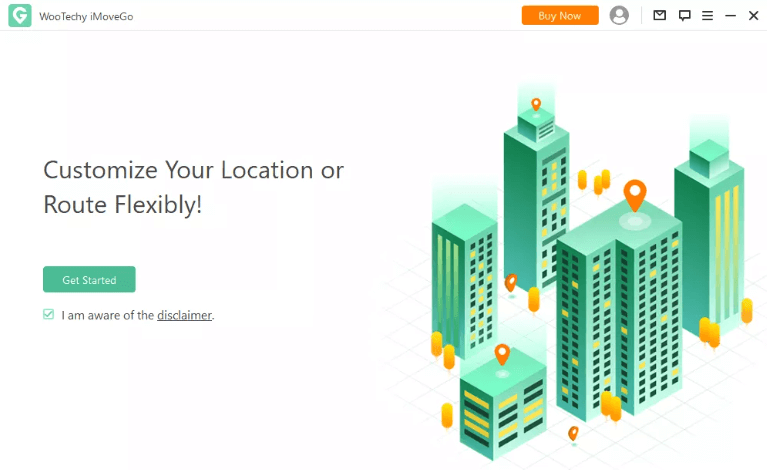 Step 2: Using a USB cable, connect your mobile to your PC, add your computer to 'trusted devices,' and enter your passcode to confirm this connection.
Reminder: As soon as your phone has been connected, make sure your Nike Run App is installed and running.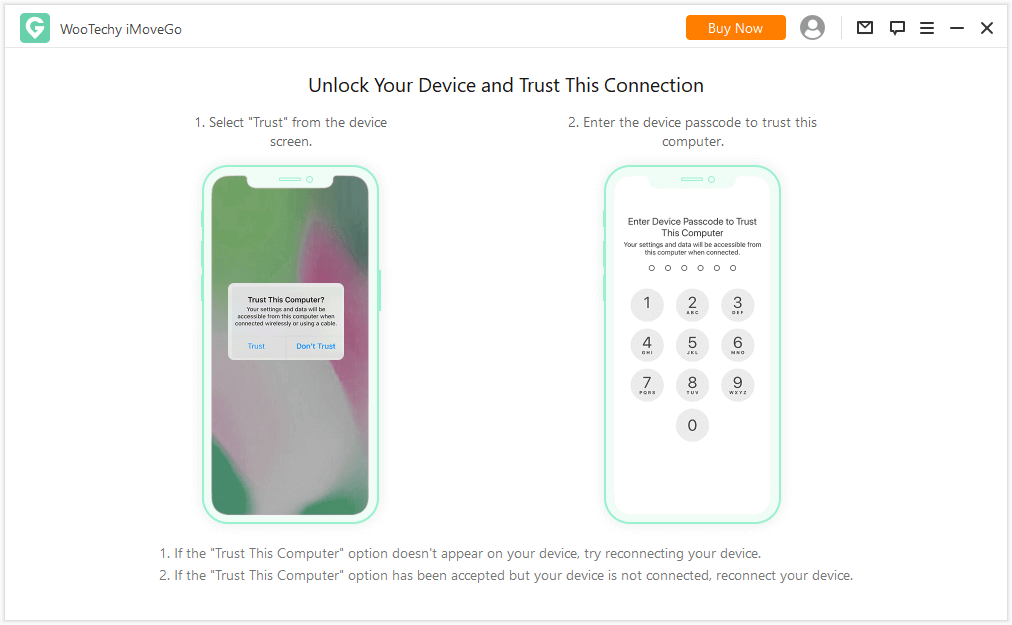 Step 3: After installing iMoveGo, launch the app and choose the mode you'd prefer to use to simulate your GPS. That is either Two-spot or Multi-spot mode.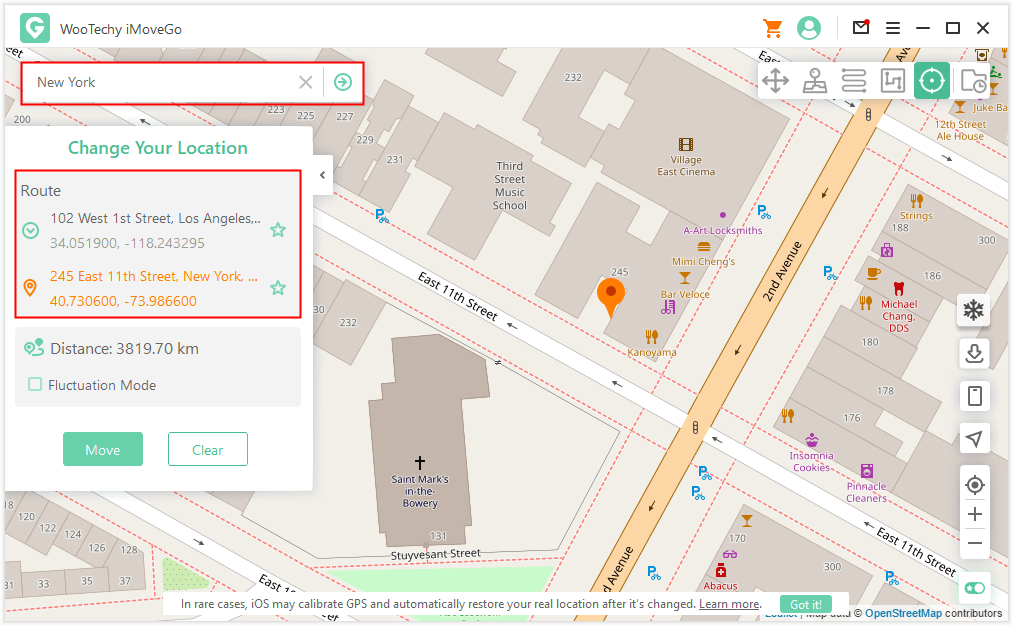 Step 4: Select a spot on your map to change your device's GPS on iPhone or and Android, or fake running step and distance before launching an activity on the Nike Running app. Then click "Move."