Being able to hide your true location is necessary in today's world as companies use it to target potential buyers to try and make as many sales as possible. Another reason to change your location could be because you are using a dating app and want to explore other areas. Lastly, you may want a virtual location alternative to spoof your location when using a geolocation-based app such as Pokemon GO.
Whatever the reason, we have put together an article to help you decide which virtual location alternative is the best suited for your needs.
Part 1. Full Review on iTools Virtual Location
The first tool mentioned on our list is the iTools, which is designed to be the alternative to iTunes.This is a tool that comes equipped with several bits of functionality that can help iPhone users achieve a lot of things such as data managing and location spoofing. If you are an Android user, iTools is not for you.

Pros
Some of the useful features provided by the software are the ability to mimic walking, cycling, or driving speeds to trick other apps into thinking your device's GPS location is changing in real-time.

It also allows you to save previous locations that you have used in case you need to revisit them in the future.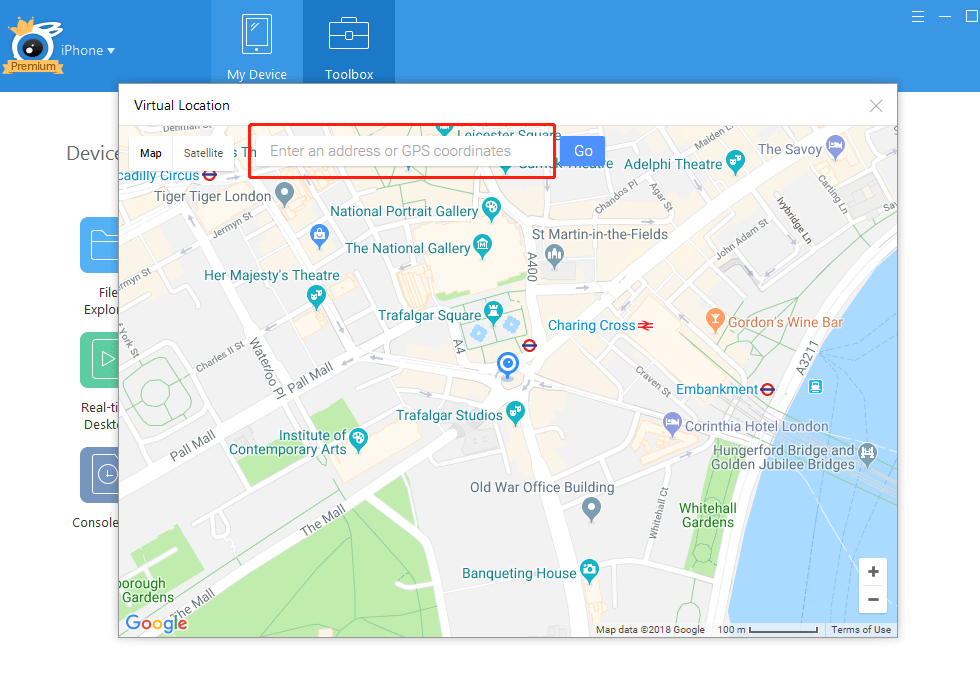 However, iTools have a few reoccurring issues that many users have complained about. Here is a list of some of the major bugs you can expect to experience when using this software.
Cons
Map feature doesn't always work: Several users of the software have reported having problems with using the map feature. Either the map doesn't load at all, or it only partially loads, preventing users from being able to choose where to change their location to.

Crashes in Developer mode: When the app is in developer mode, it tends to crash, making it impossible for users to use the fake GPS app.

Android compatibility: Unfortunately, iTools only works on iOS and not on Android. This means Android users will have to find a different solution for a virtual location alternative.

Pricing: Users cannot only buy the virtual location alternative feature. They are required to purchase the total software package, which cost at least $35.9.

Lack of Support: Despite being a costly software that has many bugs, it can be quite challenging to get in touch with the iTools support team.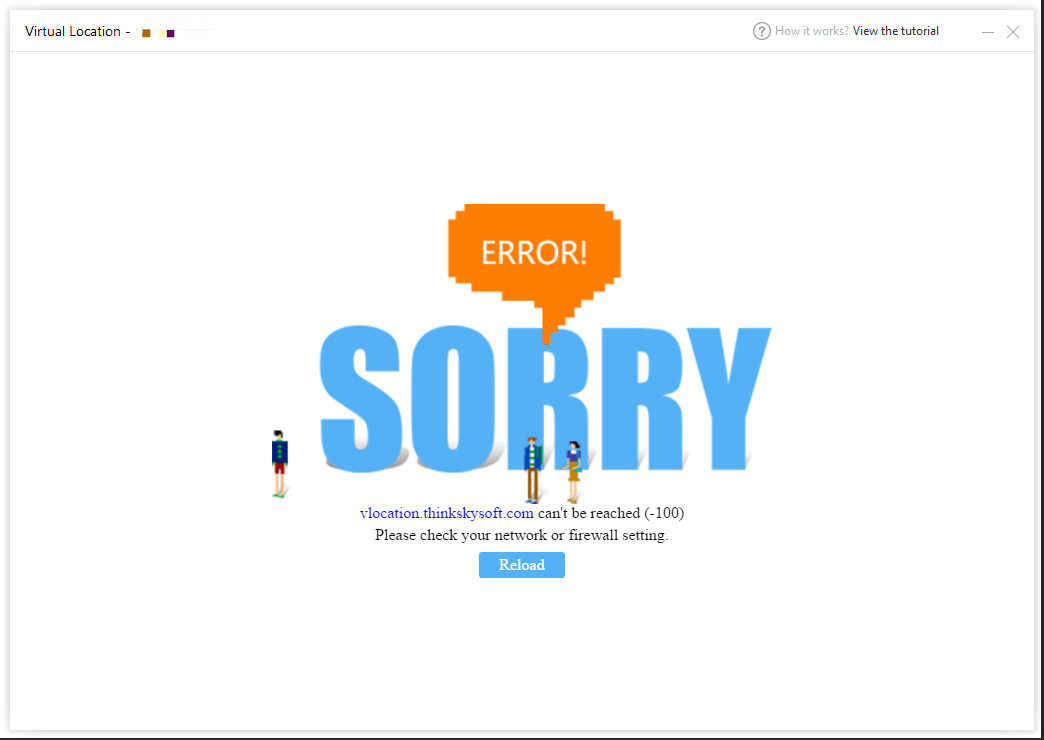 Part 2. Full Review on Dr.Fone Virtual Location
Second, on the list of virtual location alternative software is a spoofing tool in Dr.Fone. The whole toolkit is designed to solve any problem in iOS and Android devices. However, when it comes to location spoofing, only iOS user can use the vitual location feature.
Some prominent features of the tool are:
Pros
Two methods to enter a new location: The software allows users to enter a new GPS location by typing the name or by entering coordinates.

Simulate movement: Users are able to pick consecutive spots along the map to set a path for your avatar to move along. This is a great feature to use on apps such as Pokemon GO as it helps to trick the app into believing you are moving locations when you are physically not.

Joystick feature: The software comes equipped with a joystick that gives you control of the movements performed inside the app. You can always use your keyboard to control movement.

Map feature: the app allows you to view the map in full screen to get better accuracy when choosing a location to teleport to.

Multi-device support: The software allows you to simulate movement on 3 separate iOS devices from one computer.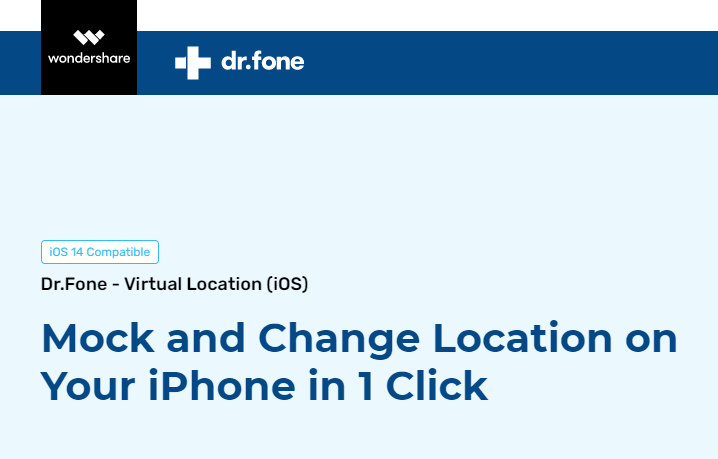 As expected, Dr.Fone also comes with its fair share of problems.
Cons
The pricing is quite expensive, with the yearly cost for up to five devices being $60.

The software is only compatible with iOS devices, which rules out Android users once again.

To use the location spoofing feature, users are required to install the 600MB Dr.Fone toolkit

It's avoidable to see the ads and promotion .

Finally, when it comes to using the location spoofing software on apps like Pokemon GO, you still run the risk of being discovered and having a banned account very fast.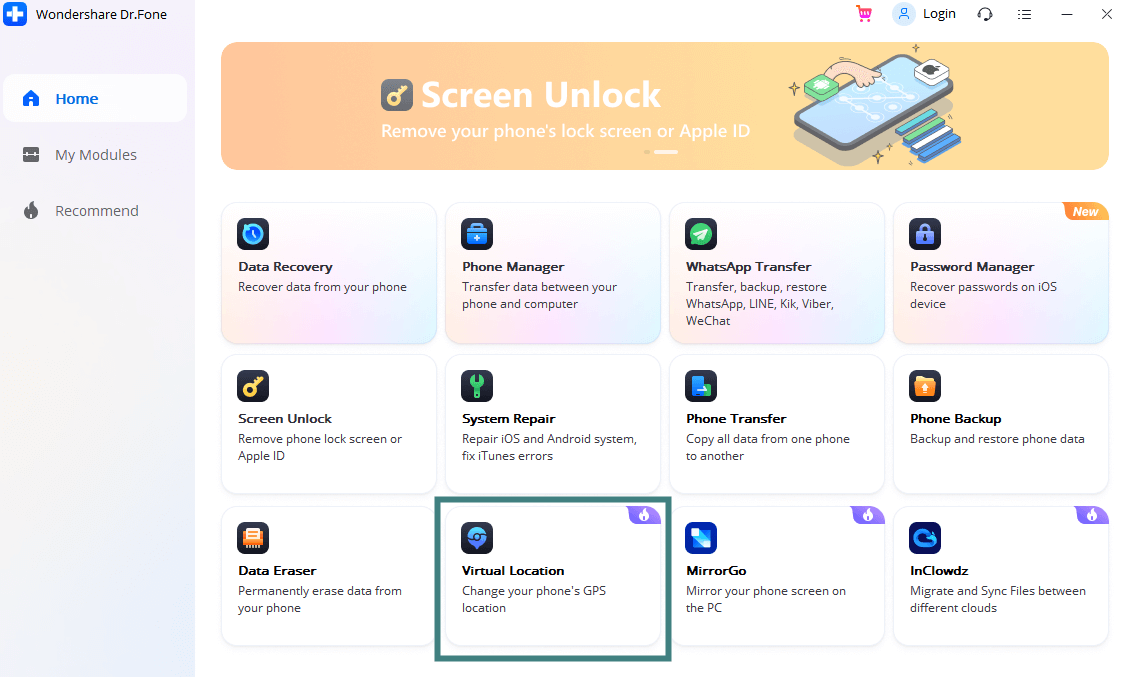 Part 3. A Better Tool to Spoof Location for iPhone and Android
After reading about all the pros and cons of both the above software, it can be quite daunting to think that you have to invest money into a virtual location alternative that isn't reliable and may crash, leaving you in a position where you have to figure out the problem for yourself.
However, there is good news. iMoveGo is one of the best and most reliable GPS spoofing software available today. It is fast, safe, and secure.
Some of its key appealing features are:
Pros
Being able to instantly teleport your location to anywhere in the world.

Add Joystick in Pokemon GO and control your GPS movement freely with a keyboard.

Plana route to walk along at a desired speed to simulate real-life movement.

Compatible with almost any other app such as Pokemon GO, Tinder, and facebook.

Works with both Android and iOS devices, including the latest iOS 15.

Has an affordable price. And Comes with a money-back guarantee.

There is no ads in iMoveGo. 18MB package only.
Set Your Virtual Location Easily Using iMoveGo
For iPhone
Step 1. Install iMoveGo and connect your iPhone to your computer using a USB. Unlock your device, and be sure to tap Trust when it prompts.
Note: You can connect your phone to the computer via Wi-Fi next time.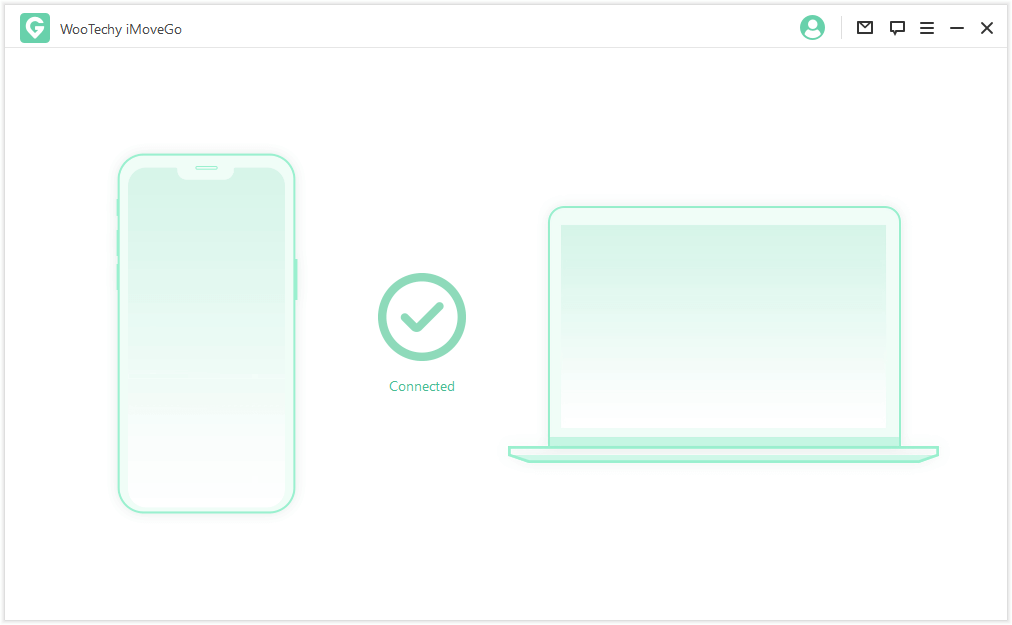 Step 2. Select a new location using the Joystick Mode (the 1st icon) or Teleport Mode (the 4th icon). Once you have a destination selected, click the Move option.  (You can even create a customized route with Multi-spot Mode or Two-spot Mode.)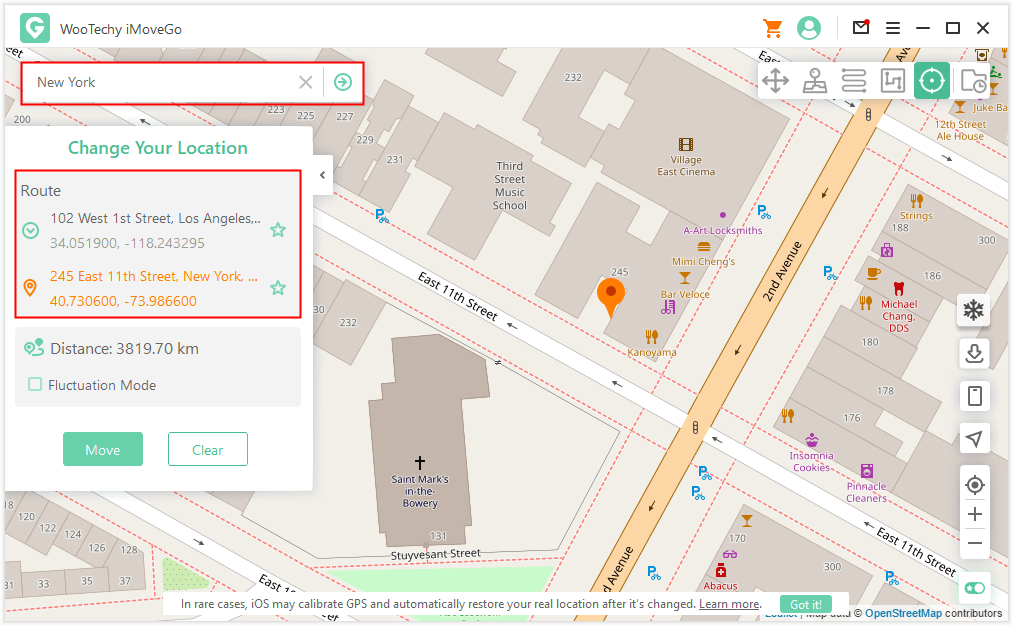 Step 3. iMoveGo will change your location instanly. Now you can even use joystick to control your GPS movement.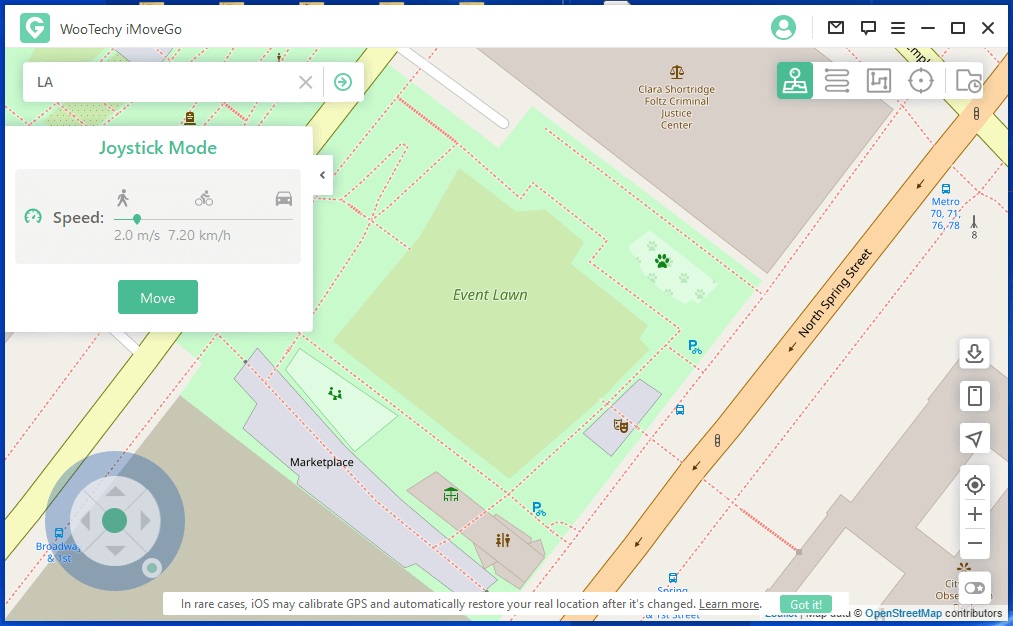 Now people will see your Life360 application is located in a new destination even if you are across the globe.
For Android
Step 1. Install iMoveGo and connect your Android to your computer via a USB cable.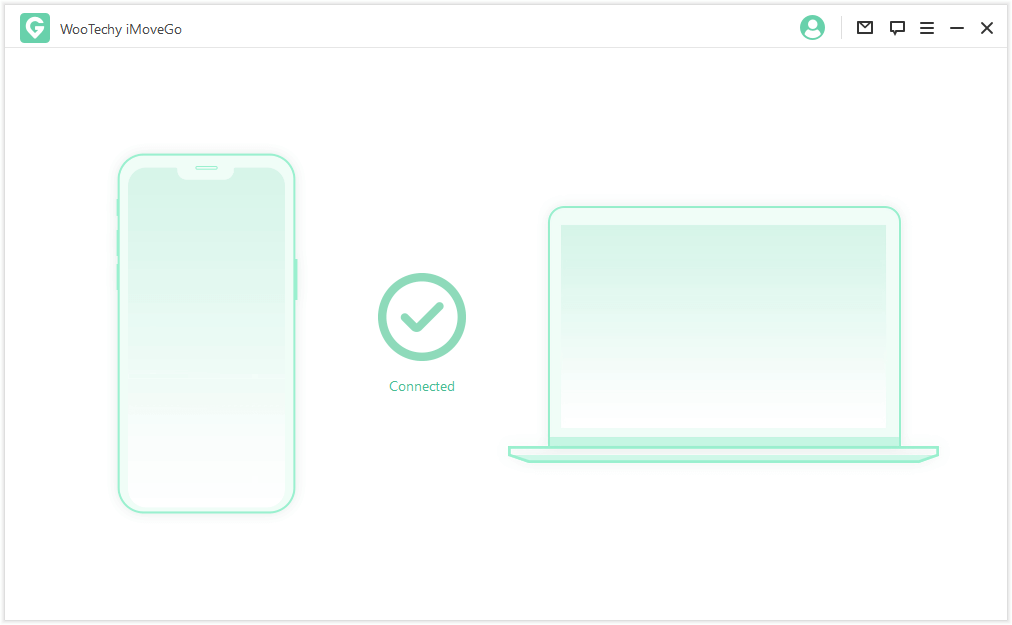 Step 2. Follow the instructions in the program to enable USB debugging on your device.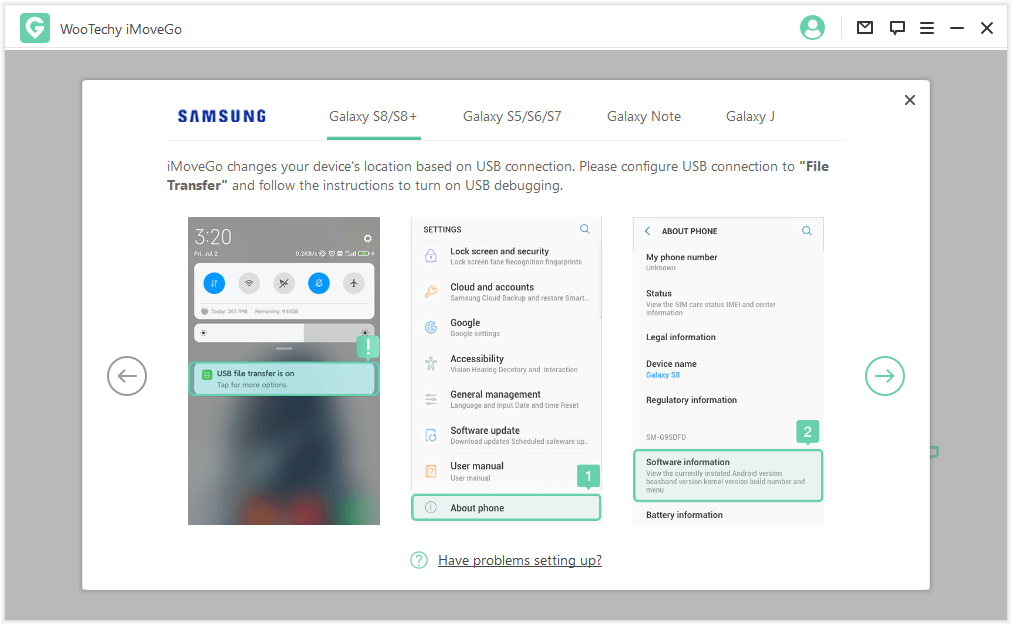 Step 3. Then select gaming or social modes. These will bring you to two different styles of location spoofing.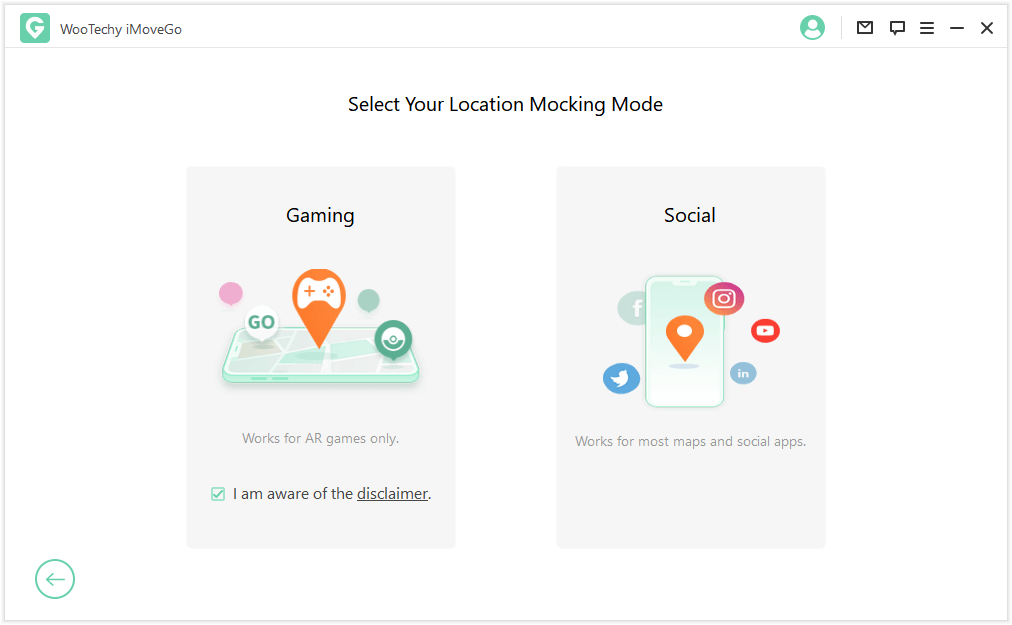 Step 4. Select a new location using the Teleport Mode (the 4th icon). Once you have a destination selected, click the Move option.  You can even create a customized route with Multi-spot Mode or Two-spot Mode.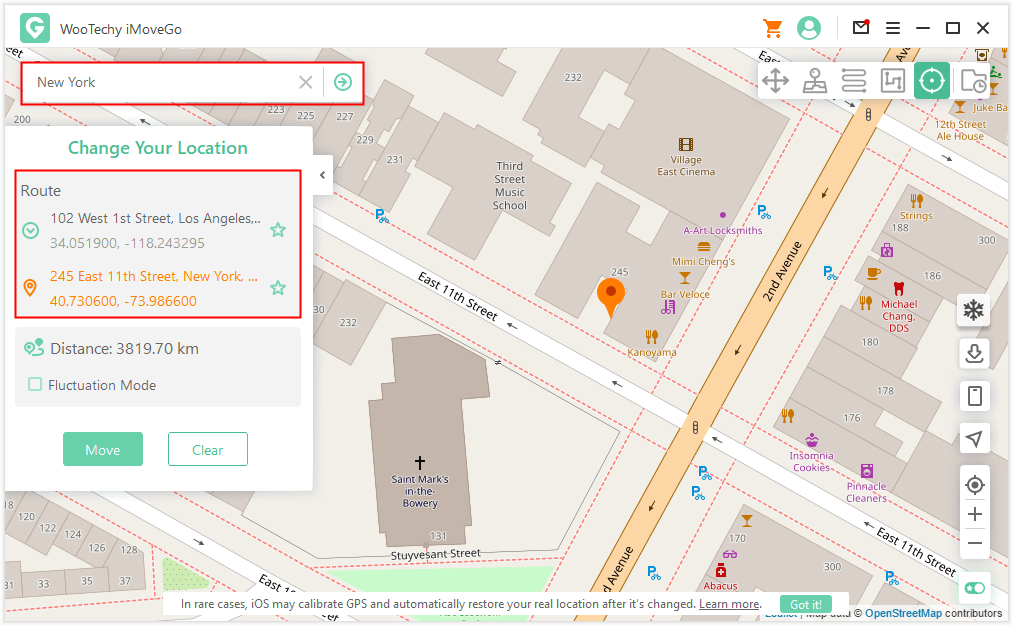 Conclusion
Both iTools and Dr.Fone are good software that many users have opted to use to handle their location spoofing problems. The apps provide some incredible features but also come with some restrictions, bugs, and issues that can make using either software a bit of a nuisance.
The best virtual location alternative is iMoveGo. If you want to spoof location on both iOS and Android with the cheapest price, iMoveGo is your first choice. This software has proven to be a reliable and safe piece of software. It is really clean and user-firendly, and it comes with amazing customer service support to help you with any issues that you face while using the app. Start your free trial right now!