If you're trying to spoof your location on Android, you could waste hours searching for a solution that works well for you. By now, you should have heard of Hola Fake GPS. Used for dating apps and sharing fake locations, Hola Fake GPS APK is an Android app that helps users change their GPS location. In this article, we'll walk you through everything you need to know to start using Hola Fake GPS. Afterward, we'll give you our full review of the solution and compare it to another useful location spoofing app, iMoveGo. Read on to find out which solution is the best for your phone.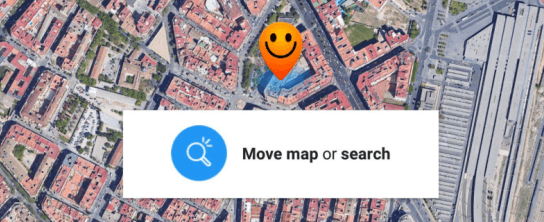 What is Hola Fake GPS APK & How Do I Use it?
Hola Fake GPS APK is an app that works on any Android device to help you spoof your location. The developers offer the software for free, though they do offer a paid plan.
Step 1: Download
First, you can download the software from APK Pure. Wait for the website to finish the download. Once complete, open the file on your Android device to begin setting up the tool.
Step 2: Set fake location
Before we begin, go to the location settings on your Android device and set it to "Device only" or "GPS only", the exact name will depend on your device. Once that's done, open the Hola Fake GPS app to begin. The app will load a map for you to navigate. Search for any location you want in the search bar at the top. You can either use an address or search for the name of the location you wish to spoof.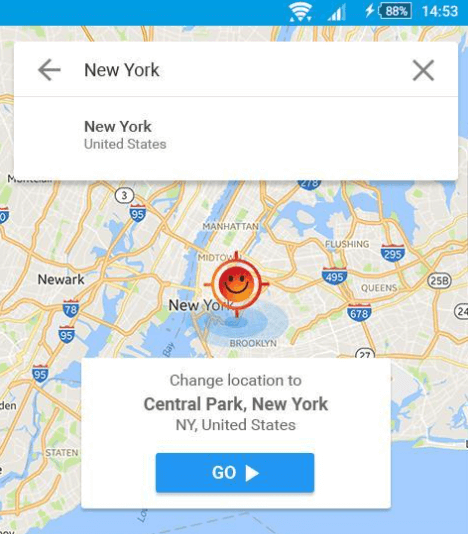 Once you've selected a fake location, the app will prompt you to confirm your choice. Click the play button that says "Go" to start using that new location. You will also see afterward that you have the option of stopping the fake location at any time.
Step 3: Use your fake location
At this point, you should be able to spoof your location on any app on your device. Try it out on Google Maps to see for yourself!
Full Review: Hola Fake GPS APK
Does Hola Fake GPS work?
Hola Fake GPS will usually work. However, the version that we downloaded in this example will only function on Android devices.
Hola Fake GPS Features
The best part about Hola Fake GPS is that it is free. Instead of money, the app takes up minimal resources on your device to help secure the Hola Fake GPS network. This also eliminates the need for the app to sell your information to advertisers. Unlike many GPS faking tools, the app works directly on your Android device rather than operating from a desktop app. Some people prefer this model because it is fast and simple. However, this also means that the app only works for Android devices.
Hola Fake GPS Drawbacks
Unfortunately, the app doesn't work on iOS devices, you can only download the Android APK file. Furthermore, while the app claims to take up minimal bandwidth on your device while you're not running it, you could still run into trouble if you use the app with a limited cellular data plan. Not to mention, for the app to work, they still need to collect your location data. Hola's developers indeed claim not to sell your data, but it seems like they could have the option to do so secretly. If you're like the many users of fake GPS apps, privacy might be one of your main concerns. Hola Fake GPS leaves you vulnerable. Finally, some find that the app will stop working for them intermittently, which is always frustrating.
Is There a Better Fake GPS App Than Hola?
Do you want a fake GPS app that works on both Android and iOS devices all while offering a free, secure customer experience? iMoveGo fits the bill while taking up none of your bandwidth outside of using the app. Let's compare the features of iMoveGo with Hola.
| Location Spoofing App | Compatibility | Operating Time | Bandwidth | Simulate fake journeys | Change GPS on >1 device |
| --- | --- | --- | --- | --- | --- |
| Hola Fake GPS | Android | 10 min | Undisclosed Percentage of your WiFi and cellular data. | No | No |
| iMoveGo | Android & iOS | 3 min | Only what is necessary to operate the app on your desktop. | Yes | Yes |
As you can see, iMoveGo compares quite favorably to Hola Fake GPS. Let's see how you can set iMoveGo up.
iMoveGo is a desktop app that allows you to change your device's GPS location to anywhere in the world. It's easy to operate the software by simply connecting any Android or iOS device and picking a location using its address or coordinates. The steps to set up the software are quick and simple, let's get started.
Key Features of iMoveGo
75.000.000+
Downloads
Teleport your locaion to any place with just 1 simple click.

Simulate GPS movement for your Pokémon GO avatar along customized routes.

Works well on all location-based apps, such as Pokémon GO, Tinder and Life360.

Spoof location on up to 5 devices at one time.

Free trial is available for every user.
Step 1: Download
Get the software to download onto your desktop. Connect your device to your PC via a USB cable. Next time, you will be able to connect your phone to the computer via Wi-Fi.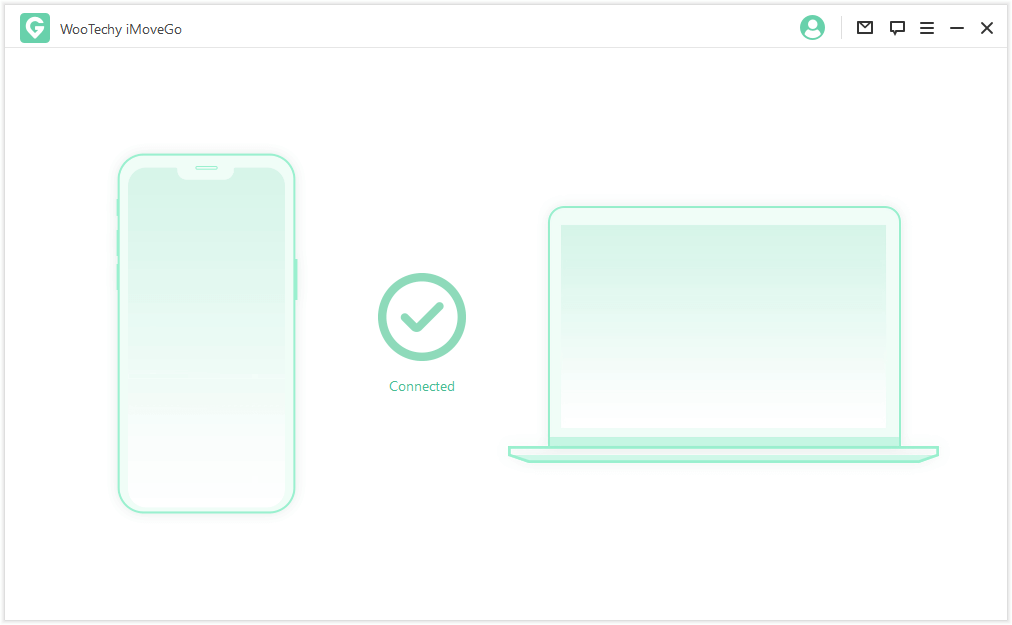 Step 2: Set Fake Location
When you connect your phone, the software on your desktop should prompt you with a guide to help ensure a proper connection and allow mock location. Finally, on the desktop app, select "Social Mode" on your desktop to make it easy to spoof your location on your device for social apps. (The Gaming Mode is for Pokemon GO.)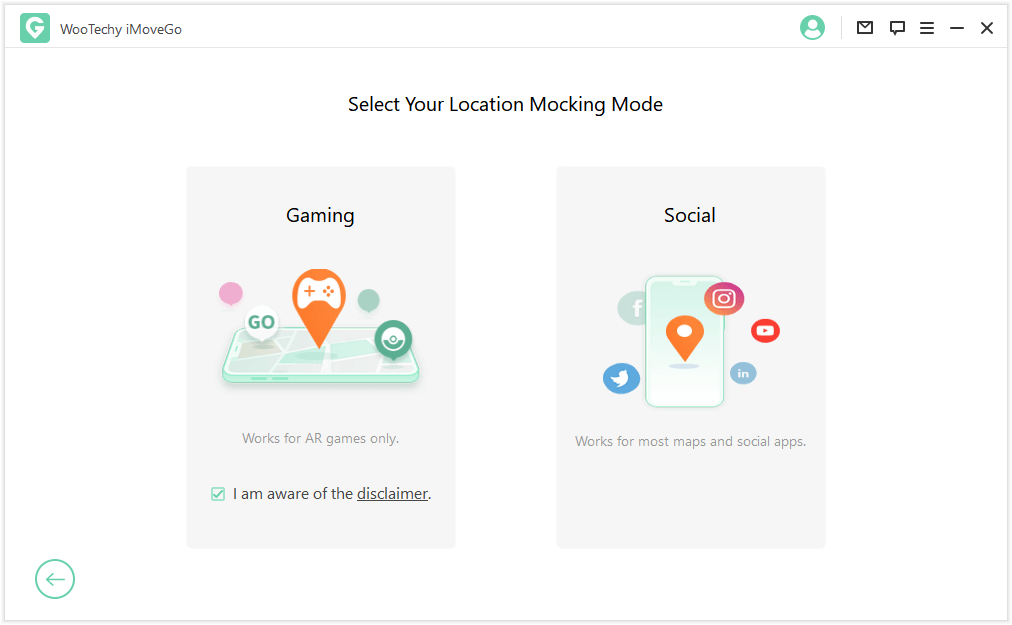 Step 3: Fake GPS location
Now that your device is prepared, a map will appear displaying your current location. In the upper-left corner, the search bar allows you to enter the address or GPS coordinates of the location you want to change your device to.

For this example, we're switching locations to the Eiffel Tower in Paris. You can search for famous locations like this one in the search bar since it will likely show up in the search results.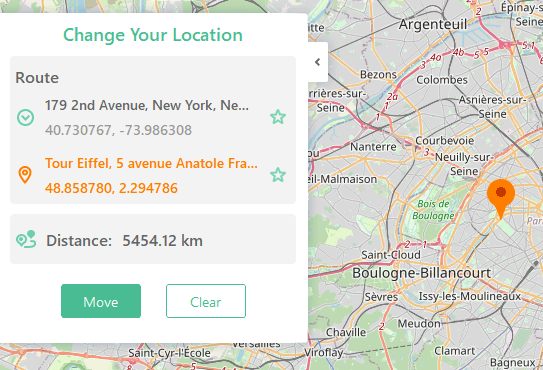 You'll now be directed to confirm your choice and move locations. Before you do, ensure that the device you're changing your location on is not sharing your live location on any apps. Once you're ready, select "Move" and change locations. Your device's GPS will now be moved to the fake location.
Step 4: Use your fake location
Now that your device has moved to a new location, you can open any app that uses your location to test it out. Whether you use Google Maps or share your location on messaging and dating apps, you'll see your new location appear.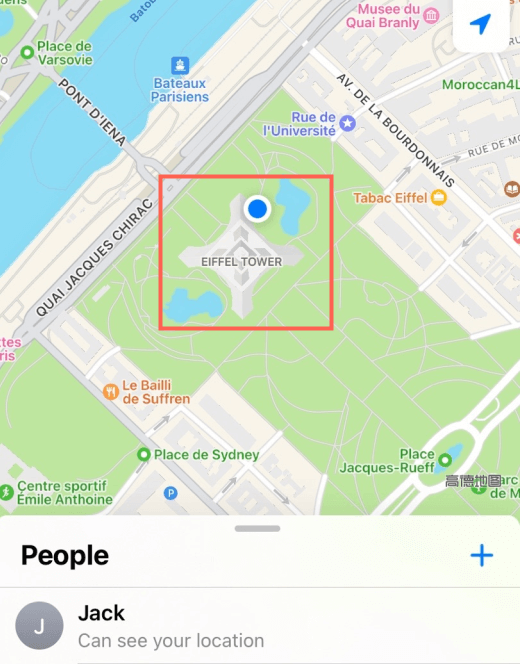 Our Verdict
iMoveGo proved itself to be far more versatile than Hola Fake GPS when it came to spoofing our location. Whether you're spoofing your location on Android or iOS, choose iMoveGo because it works on any device. Moreover, it allows you to switch your location easily on multiple devices at once. Don't bother cluttering your device with another app that eats up Wi-Fi and data. Instead, choose iMoveGo for a seamless location spoofing experience directly from your desktop.
Get started with iMoveGo today to change your phone's GPS in minutes. Use a fake location on all your apps, nobody will be the wiser!
The Best GPS Spoofing App on Android
While Hola Fake GPS can work fine on Android devices, iMoveGo will provide you with far more flexibility. Unfortunately, Hola Fake GPS only works on Android and takes up a portion of your bandwidth in exchange for free usage. Meanwhile, iMoveGo is compatible with both Android and iOS and doesn't occupy your device's bandwidth during downtime. Select iMoveGo to spoof your location with greater reliability.