Welcome to our comprehensive guide on how to get Coins in Pokémon Go, also known as PokéCoins. As dedicated trainers, we all know the importance of PokéCoins in the world of Pokémon Go. These valuable in-game currencies enable us to purchase essential items from the Shop, making our Pokémon journey more rewarding and exciting.
While there is an option to buy PokéCoins with real money, there are also ways to earn them for free. In this guide, we will walk you through both methods, providing valuable insights and tips to maximize your coin collection, and helping you to enhance your Pokémon GO experience.
Part 1. How to Get Coins in Pokemon Go?
Method 1: Purchasing Pokemon Go Coin in Shop
If you're looking to boost your PokéCoin collection or prefer a more straightforward approach, you have the option to purchase PokéCoins in the Pokemon Go Shop with real-world currency. The prices may vary by region, but here are the standard rates in the United States:
100 PokéCoins: $0.99
550 PokéCoins: $4.99
1,200 PokéCoins: $9.99
2,500 PokéCoins: $19.99
5,200 PokéCoins: $39.99
14,500 PokéCoins: $99.99
The more Pokemon Go Coins you buy in one go, the better value you'll get. However, it's essential to spend responsibly and consider your budget before making any purchases. It is necessary to strike a balance between enjoying the game and managing your expenses.
Method 2: Getting Coins in Pokemon Go for Free
Pokémon Go offers players the opportunity to earn PokeCoins without spending real-world money. One of the primary methods is by defending Gyms.
Occupying Gyms:
When you reach level five, you can access gyms on the world map. Gyms are team-based objectives that reward coins when your Pokémon is placed in them. If the gym is your team's colour, you can add your Pokémon to it. If the gym is controlled by another team, you'll need to battle and defeat the Pokémon in the gym to lower their Motivation to zero, so that you can earn free PokeCoins.
Once all the Pokémon are defeated, the gym will turn neutral, and you can claim it by placing your Pokémon in it. Your Pokémon earns six coins per hour in a gym, and you can earn up to 50 coins per day.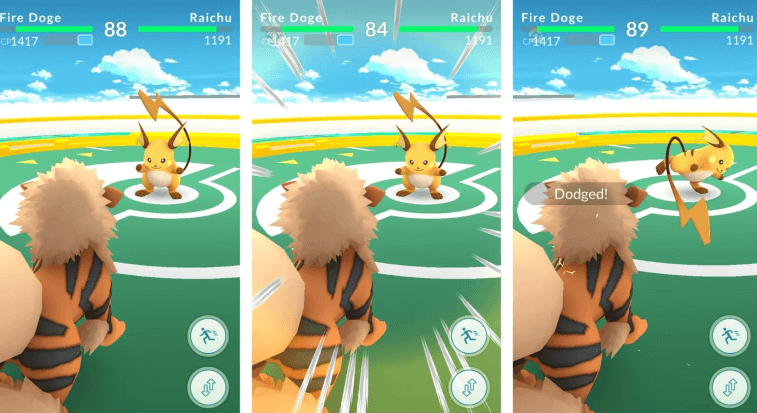 Motivation and Berries:
Motivation is a factor in gyms that affects a Pokémon's CP and its ability to defend the gym. You can keep your Pokémon motivated by feeding it berries. Berries can be used to increase a Pokémon's motivation, with Golden Razz Berries being the most effective as they restore motivation to the maximum. You can feed berries remotely if you access the gym by tapping on the Pokémon from the menu.
Best Gym Defenders:
To increase your chances of holding a gym and earning coins, it's recommended to use Pokémon with high defence as defenders. Some examples of good gym defenders include Blissey, Snorlax, Metagross, Drifblim, Togekiss, and Milotic. Legendary and Mythical Pokémon, except for Meltan and Melmetal, cannot be placed in gyms.
Spin Gym PokéStops:
Gyms also host PokéStops, and you can spin the PokéStop icon when you tap the gym to receive rewards. If the gym matches your team's color, you'll receive a reward bonus. Spinning a gym PokéStop also rewards a free raid pass every day if you don't have one already.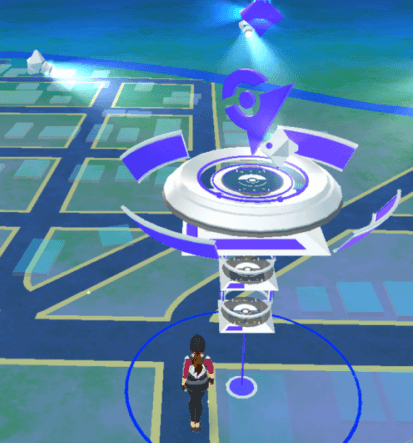 Part 2. Tips for Maximizing PokéCoin Earnings-Find Gyms without Moving
Gyms play a crucial role in earning free Pokecoins. However, Can I find a Pokemon Go Gym effectively? That is definite. You can do it with Wootechy iMovekGo.
WooTechy iMoveGo is a reliable GPS location spoofer developed for both iOS and Android devices, allowing users to change their GPS location or simulate GPS movement easily and safely. You can set a virtual location anywhere in the world. This means you can find Pokemon Go Gyms effectively without physically being present at the location.
It offers a range of features and benefits specifically designed for location-based apps like Pokemon Go, ensuring you can play the game from the comfort of your home without physically moving.
Some Features of iMoveGo include:
Fake Pokemon Go GPS location to anywhere.
Provide in-built PokeStop maps.
Simulate GPS movement by creating customized routes in various statuses such as walking, jumping, returning or looping.
Move around in the game at a customized speed, making it easier to discover and reach different Pokemon Go Gyms.
The GPS movement can be controlled with a Pokemon Go joystick, providing greater flexibility and precision in navigating the game world.
Compatible with both iOS and Android devices and does not require jailbreaking or root, and is available for all the apps that use locations, such as Find My, Tindr, Snapchat, etc...
Can set coordinates, save historical records, customize cycle times, and create a favourite list to streamline your Pokemon Go Gym-finding process.
iMoveGo offers a user-friendly interface that makes it easy for both beginners and experienced users to change their GPS location effectively. Using Wootechy iMoveGo to find Gyms easier and get coins in Pokemon Go for free, simply follow the below steps.
Step 1: Download iMoveGo for free and install it on your Windows or Mac.
Step 2: Connect your iOS or Android device to the computer using a USB cable or WiFi. (In the next time, USB is essential.)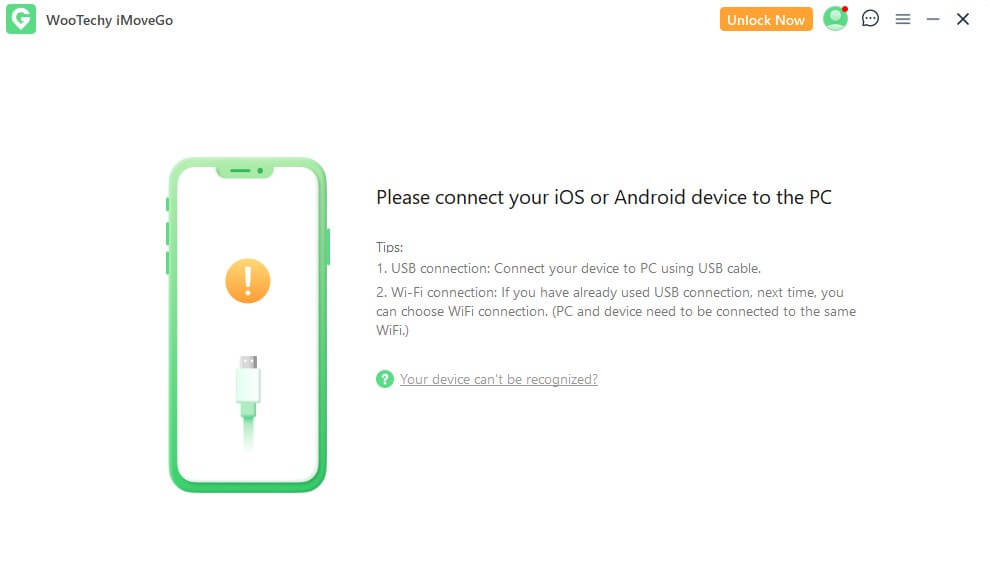 Step 3: Once done, you should see a map has been loaded automatically. Choose a mode in the top right corner. To teleport in the Pokemon instantly, choose Teleport Mode Option. Set a destination by entering Pokemon Go coordinates, address or select a spot on the map.
Then, click Move. And your location will be changed to the destinations you have set.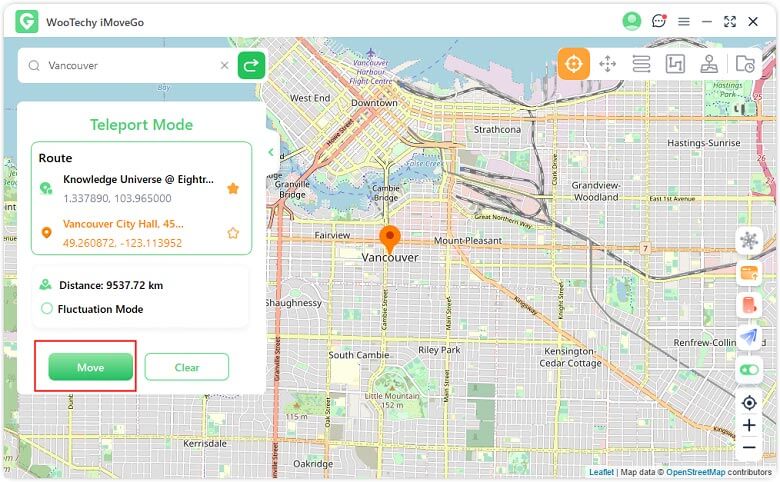 To plan a Pokemon Go route and simulate GPS movement, you can choose Multi-Spot Mode or Jump Teleport Mode. To control your character moving direction, and find more Gyms freely, You can use Joystick Mode.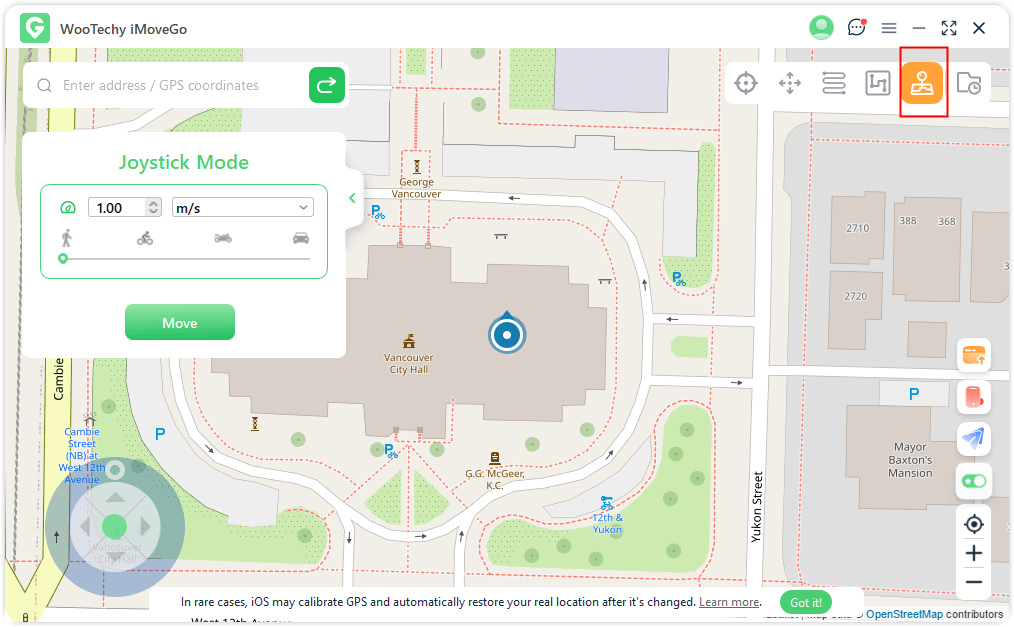 Overall, WooTechy iMoveGo is a versatile and reliable Pokemon Go GPS location spoofer that can help you find Pokemon Go Gyms effectively and enjoy location-based apps without the need to physically travel.
Part 3: What Can You Use Pokecoins for?
In the Pokémon GO Shop, you can exchange PokéCoins for various in-game items and upgrades. These items include:
Poké Balls: Used to catch wild Pokémon.
Incense: Attracts wild Pokémon to your location for 30 minutes.
Lucky Eggs: Doubles the experience points (XP) gained for 30 minutes.
Lure Modules: Attracts Pokémon to a PokéStop for 30 minutes, benefiting nearby players.
Glacial, Mossy, Magnetic, and Rainy Lure Modules: Specialized Lure Modules that attract specific types of Pokémon and can also cause Evolution.
Bag and Pokémon Storage Upgrades: Increases the maximum capacity of your item bag and Pokémon storage, allowing you to hold more items and Pokémon, respectively.
Style Items: You can also use PokéCoins to purchase clothing items for your avatar in the style menu, allowing you to customize your character's appearance.
Summary of How to Get Pokemon Go Coins
We have explored the different methods of getting coins in Pokemon Go, including free options and purchasing them with real-world currency. We also provided insights into what can Pokecoins be used for, as well as the best method to explore more Gyms or Pokemons with Wootechy iMoveGo.
Simply connect your Android and iOS to the computer when using iMoveGo, you can teleport your Pokemon Go location to anywhere in the world, simulating GPS movement with a customized speed. Now you can have a free trial to experience all the features of iMoveGo.