Have you ever wished you could play Pokemon Go with joystick like a Switch Game without stepping foot outside your home? Trainers have been seeking innovative solutions to enhance their gaming experience. That's where the Pokémon Go Joystick for Android comes into play.
With the Joystick, you can have full control over your character's movement in Pokémon Go, exploring different areas, catching Pokémon, and conquering gyms without physically moving an inch. In this blog, we will show you the best Pokemon Go joystick Android as well as a step-by-step guide to playing Pokemon Go with Joystick. Get ready to catch 'em all and have more fun!
What is Pokemon Go Joystick Android?
Pokemon Go Joystick Android is a feature or tool that allows players to fake their GPS location in the popular mobile game Pokemon Go on Android devices. It creates a virtual joystick on the screen, enabling players to move their in-game character without physically going to different places. By using a GPS spoofing application with a joystick feature, players can control their character's movement freely, and discover more locations that would otherwise be inaccessible. This can be useful when players are unable or unwilling to go outside due to factors like bad weather or personal preference.
However, the use of Joystick for Pokemon Go should be done carefully, as there are many unsafe tools on the market today. Without the choice of a trusted and reliable joystick, you may then be detected and receive a soft ban.
The Best Pokemon Go Joystick Android in 2023
WooTechy iMoveGo is a comprehensive GPS location spoofer designed for both iOS and Android devices. It provides a range of features, including a Pokemon Go joystick, that allows players to enjoy the game without physically moving from their location. With iMoveGo, you can change your GPS location safely and simulate movement by drawing routes or using the joystick for greater control.
Unlike other Pokemon Go joystick hack Android, iMoveGo works directly with the official Pokemon Go. You don't need to Root your phone, uninstall the original game, or use a cracked version of Pokemon Go.
Some Features of iMoveGo
Control the GPS movement in 360 degrees with a Pokemon Go joystick or keyboard controls.

One-click to teleport to any spot in the Pokemon Go world.

Simulate GPS movement with customized routes and speeds, including walking, cycling, returns, or loops.

Fully support Android and iOS devices without rooting or jailbreaking. (Including iPhone, iPad and iPod.)

Works with all the Apps that use location, not just Pokemon GO, including the social apps.

Support importing or exporting of GPX route files, and saving historical records.

Up to 10 devices can be connected at once for positioning changes.

Built-in PokeStop map.
Video Guide: How to Get a Joystick in Pokemon Go?
Text Guide: How to Get a Joystick in Pokemon Go on Android?
Step 1: Download and install WooTechy iMoveGo on your Windows or Mac. Launch it and click "Get Started."
Step 2: Connect your Android device to your computer using a USB cable. WiFi is available after the first connection. (Ensure that USB connection mode is set to "Media Transfer Protocol." )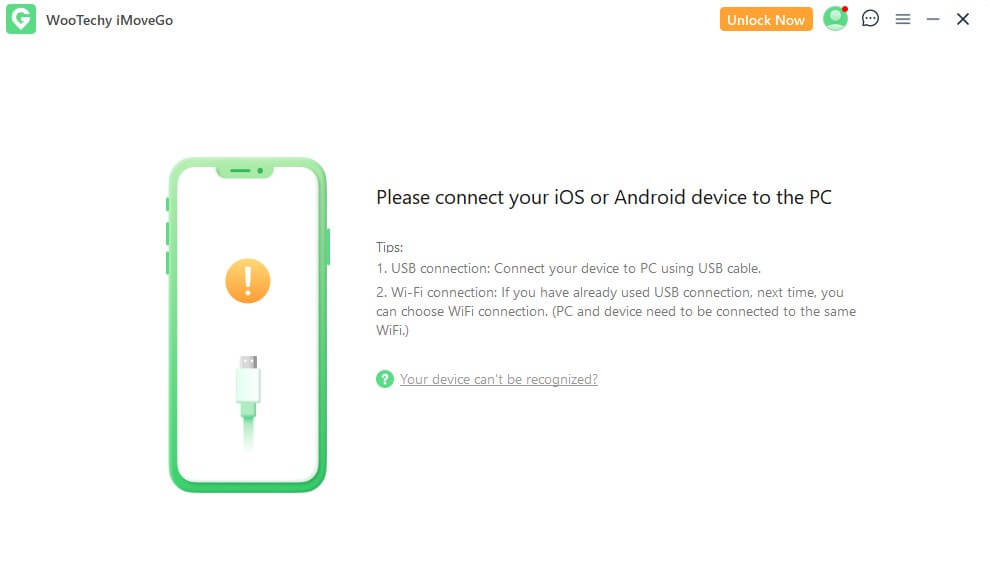 Step 3: Follow the on-screen instructions in the iMoveGo to enable "Developer Mode". Confirm and allow "USB Debugging" on the "Developer Options."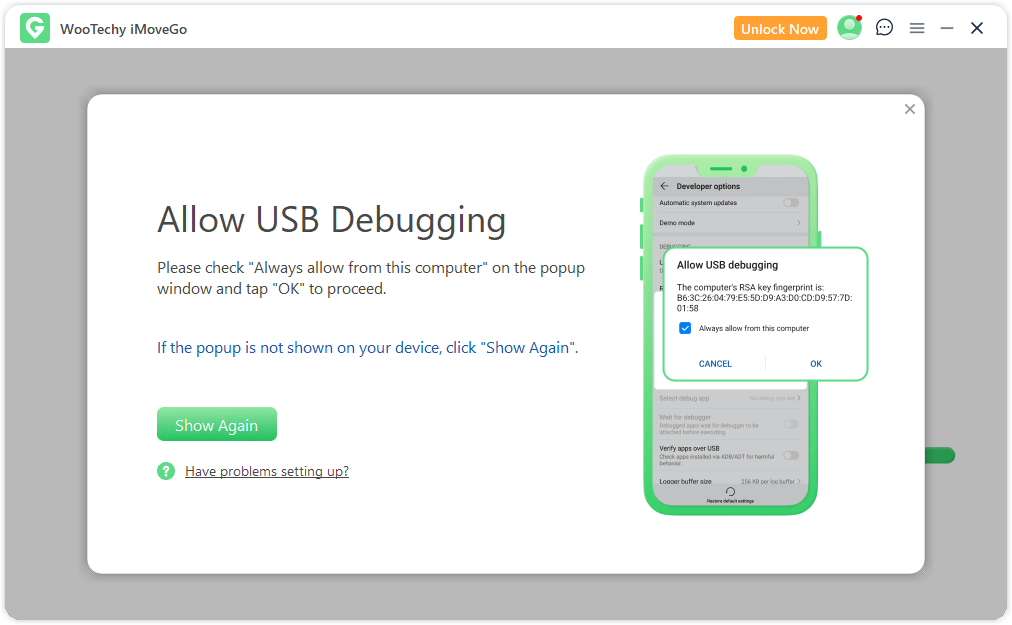 Step 4: Once done, You should see Gaming Mode and Social Mode in the interface. To use the Pokemon Go joystick Android, choose Gaming Mode. (If you want to change location on other platforms such as WhatsApp, Snapchat, Grindr or Tinder, choose Social Mode.)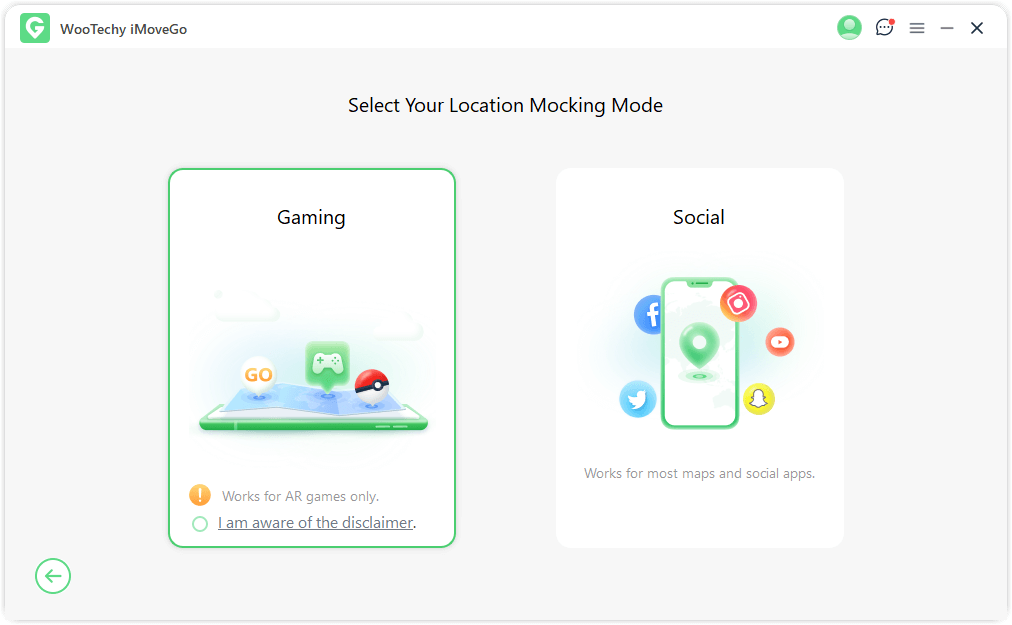 Step 5: Now, the setting is finished. There are 5 modes in the top right corner. Choose Joystick Mode, and you can use the joystick to move in any direction and change your virtual location accordingly.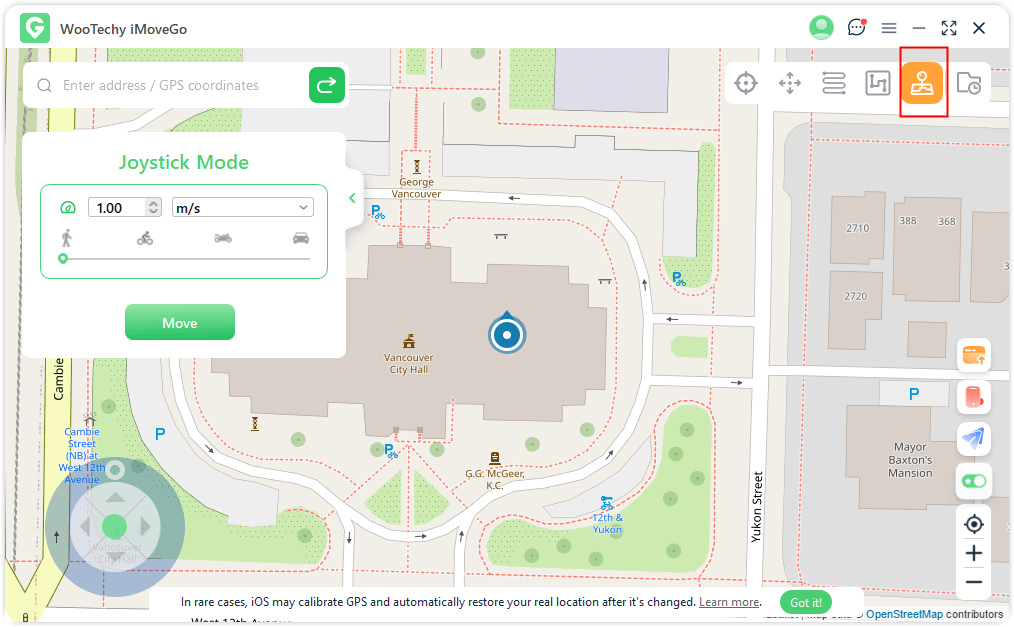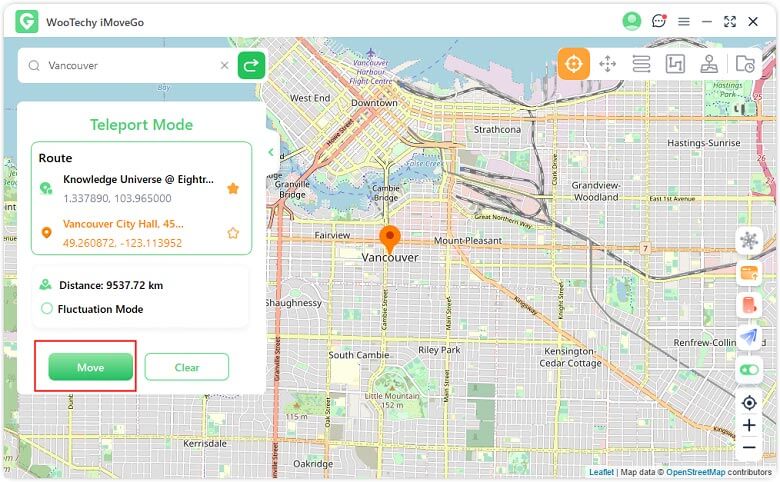 Another Option for Pokemon Go Joystick Android
Some non-preferred tools can be used to play Pokemon Go with Joystick on Android. This is the kind of Pokemon Go hack joystick android, usually referring to a modified version of Pokemon Go.
It is important to note that the use of modified versions of the game, including Poke++, is against the terms of service of Pokémon Go, and using such modifications can result in penalties, including temporary or permanent bans from the game. Anyway, we provide a guide for this kind of Pokemon Go hack joystick, and it's up to you to choose.
Step 1: Uninstall the Official Pokemon Go version on your Android Phone. Otherwise, the hack version can not be installed.

Step 2: Allow Install Unknow Source on the Setting.

Step 3: Go to modyolo.com and install the Pokemon Go Mod APK.

Step 4: On your Android device, go to "Settings" and scroll down to find "About Phone" or "Software Information." Tap on it and locate the "Build Number" or "Build Version." Tap on the build number repeatedly (around 7 times) until you enable Developer Mode.

Step 5: Install the APK on your phone.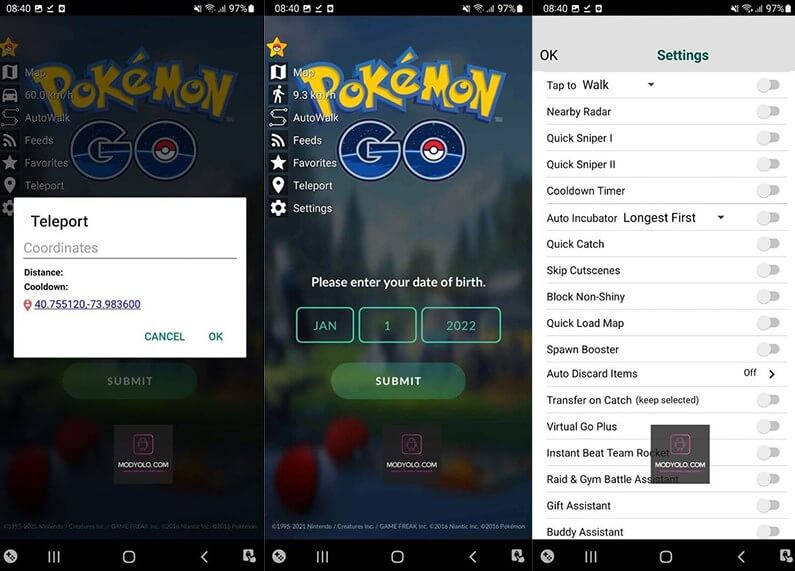 Conclusion
For many players looking to enjoy Pokémon GO without leaving their homes, the Pokemon Go Joystick Android is the ideal companion. And iMoveGo GPS joystick stands out that enables you to go anywhere in the Pokemon Go world, without the need for rooting or jailbreaking your devices or compromising your security.
With that, You can teleport the Pokemon Go locations, simulate GPS movement, and even create customized routes for their Pokémon GO avatar, all while staying undetected by Niantic. Whether you are an Android or iOS user, iMoveGo will give you a safe and reliable experience. Download iMoveGo today and elevate your Pokémon GO gameplay to new heights!