Pokemon GO game allows players to capture Pokemon and engage in battles with other players in real-time. The game has a massive following, with millions of active players worldwide. However, some players are turning to modified apps for Pokemon Go Spoof, which modifies the game's code to provide additional features. In this article, we'll take a closer look at what modified apps for Pokemon Go are, discover if it is safe, and how to use them. Also, discover tips about how to spoof Pokemon GO without risks.
Part 1: What is Modified App for Pokemon GO?
Modified apps for Pokemon Go are not sanctioned by the game's developer, Niantic. These apps are created by third-party developers and allow players to access features that are not available in the official version of the game. Some of the most popular modified apps for Pokemon Go include PokeGo++, iSpoofer, and ++Tweaked.
One of the most significant advantages of using a modified app for Pokemon Go is the ability to access additional features that are not available in the official version of the game. For example, some modified apps allow players to teleport to different locations, making it easier to catch rare Pokemon that are not available in their area. Some modified apps also provide players with unlimited resources, making it easier to level up and progress through the game.
Part 2: Is Safe to Use Modified Apps for Pokemon GO Spoof?
Pokemon Go Modified App covers a wide of features that allow you to experience different gameplay in Pokemon Go and level your Pokemon fast. But, installing Modified App can be risky.
Security risks: Downloading and installing Modified Apps for Pokemon GO from an unknown source can pose a security risk to your device, as the app may contain malware or viruses.
Account suspension or ban: Not sanctioned by Niantic and can potentially result in a ban from the game.
Data breaches: Some Modified spoof apps for Pokemon GO may ask for permission to access your personal data, such as your contacts or location, which can result in data breaches.
Unwanted modifications: Some versions may make unwanted changes to your device, such as installing additional software or changing your device's settings.
Unwanted purchases: Some modified versions may allow in-app purchases without your permission or knowledge, leading to unwanted charges on your account.
Part 3: How to Spoof Pokemon GO without Modified Apps?
Luckily, there are many alternatives for modified apps to spoof Pokemon GO such as Wootechy iMoveGo.
iMoveGo is a versatile location spoofing software that allows users to change their GPS location on their mobile devices easily. It supports both iOS and Android devices and works with various location-based apps such as Pokemon Go, Tinder, and more.
With iMoveGo, the Pokemon Go players can simulate their GPS movement and access different locations around the world, without leaving their home. The software features a user-friendly interface, and a wide range of location options, and allows users to customize their GPS settings.
Key Features of iMoveGo
75.000.000+
Downloads
Simulate the GPS movement with ease

Adjust the speed and route freely

Control the virtual location in Joystick

Not required to Jailbreak or Root

Export or import the GPX file

Save the history route to use in the future
Check the steps for Pokemon Go spoof
Step 1: Download and install iMoveGo on your computer. Launch iMoveGo and connect your mobile device to your computer using a USB cable.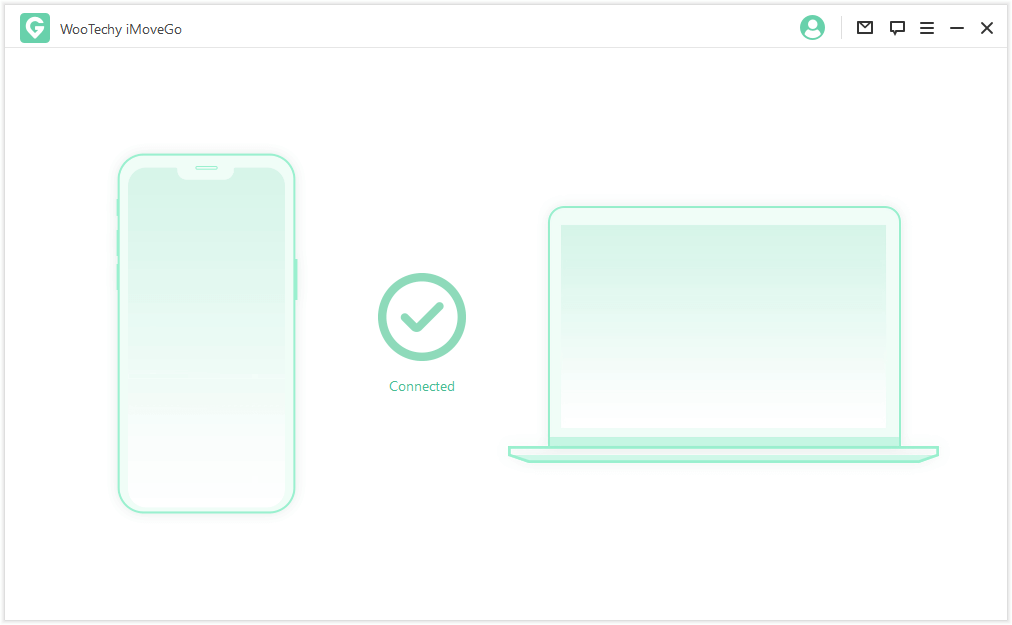 Step 2: Click on the Mode option in the upper right corner in iMoveGo and enter the location you want to spoof in the search bar.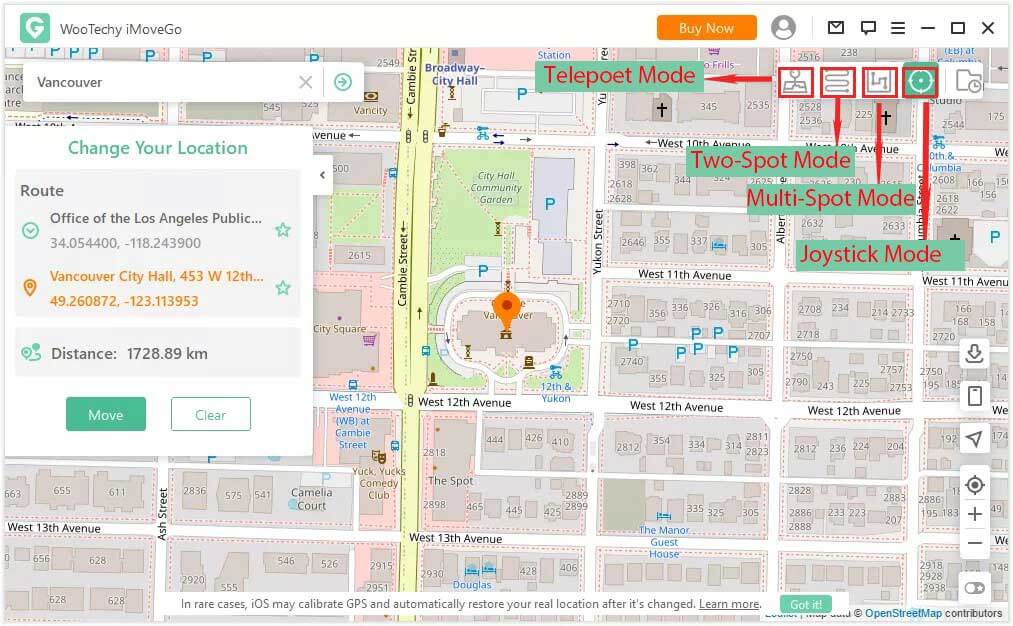 Step 3: Once the location is selected, click on the "Move" button to teleport your mobile device to the selected location, or simulate the GPS movement.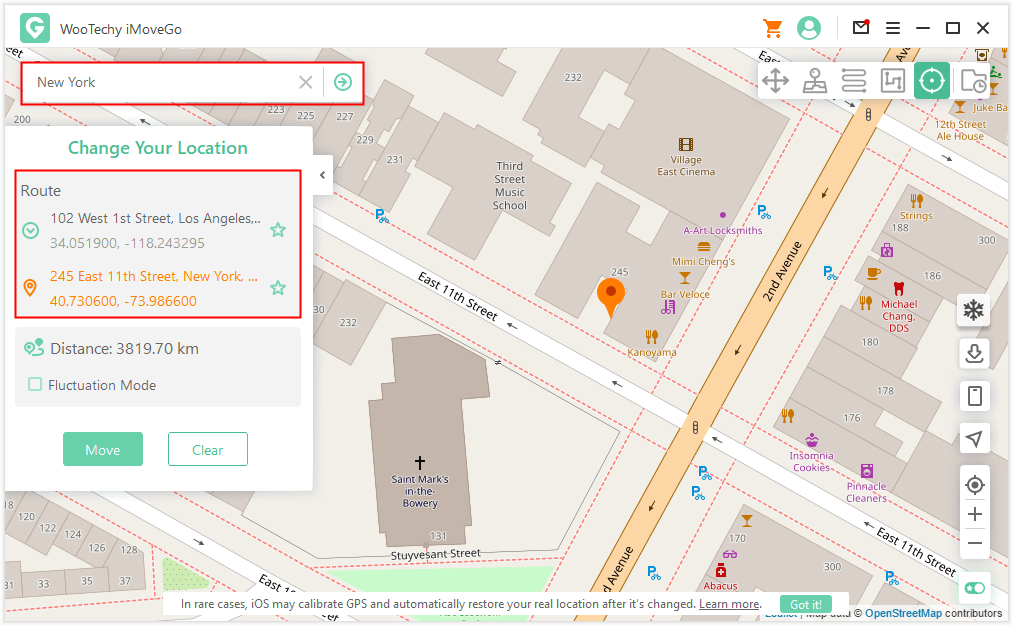 Step 4: Open Pokemon Go on your mobile device and start playing. Your device will now show your location as the spoofed location selected in iMoveGo, allowing you to access new Pokemon, PokeStops, and Gyms that are not available in your real location.
Our Verdict
To modify Pokemon Go GPS location on iOS and Android devices, Wootechy iMoveGo is more sage to use. With that, Pokemon Go players can simulate their location to virtually any part of the world in just a few clicks without risks.
Part 4: Still Want to Install Modified Apps for Pokemon Go? How?
We also provide the steps about how to use modified apps Pokemon Go spoof as it's up to you to choose which location spoofer. When it comes to Pokemon Go modified Apps, they are many choices such as PokeGo++, PGsharp, and iPoGo. In this part, we will go over the tutorials to install PokeGo++.
Note
PokeGo++ is not available on the App Store or Google Play Store and requires you to download the IPA file from the internet (e.g. pokémon go spoofer from modified apk dot com.)
Installation Steps of Tweaked Pokemon Go:
Step 1: Uninstall the original Pokemon Go app from your mobile device.
Step 2: Download the IPA file for PokeGo++ from a trusted source on the internet.
Step 3: Connect your mobile device to your computer using a USB cable.
Step 4: Download Cydia Impactor, a tool for sideloading IPA files onto iOS devices, on your computer.
Step 5: Open Cydia Impactor and drag the downloaded PokeGo++ IPA file onto the Cydia Impactor window.
Step 6: Enter your Apple ID and password when prompted by Cydia Impactor.
Step 7: Once the installation is complete, go to your mobile device's Settings > General > Device Management and trust the profile associated with PokeGo++.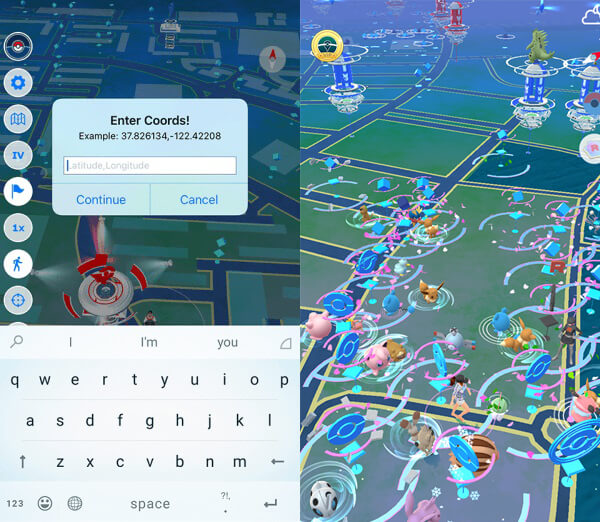 Usage Steps:
Step 1: Open PokeGo++ on your mobile device. Allow the app to access your location. The app will show you a map of your current location.
Step 2: Use the joystick to move your character around the map.
Step 3: PokeGo++ offers additional features such as enhanced maps, IV tracking, and more. Explore the app to learn about its features.
Bottom Line
In conclusion, while Modified Apps for Pokemon Go may offer additional features and functionality not available in the original game, it carries significant security risks that can compromise the safety of your mobile device and personal data.
As an alternative, there are various location spoofing software of the game available that offer similar features and functionality without the associated security risks such as iMoveGo. You can have a try and choose one that suits your need more.