Pokémon GO is one of the greatest mobile AR-based games the world has ever seen. Even all these years after the massive spike in player engagement, hundreds of thousands of trainers from all over the globe enjoy capturing, trading, and fighting with Pokémons.
The only drawback is that you have to physically move around to visit Gyms, Pokestops, and find more Pokémon. That is why using tools to spoof your location is essential to growing your trainer's account.
In this article, we will explain everything about Pokémon GO VPN and offer you the best way to spoof.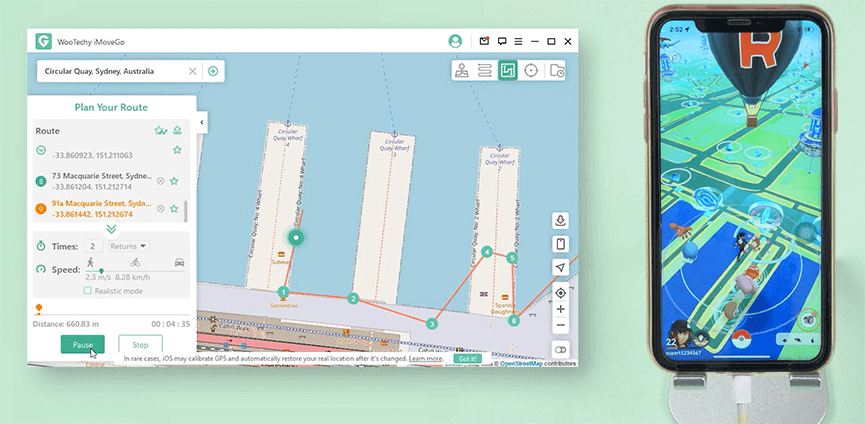 How Does VPN Work on Pokémon GO? 
The point of a VPN, or virtual private network, is to change your visible IP address to a new location that is not traceable. Whenever you hear about people watching movies only available in the UK or China while they live in the US, which means they are using a VPN service to make it appear as if they were from those countries instead.
This matters a great deal for Pokémon GO because there are locations where the Pokémon GO app is not allowed or available to play. Then VPN will help them get access to Pokémon GO app. Some of these countries/areas include:
| | |
| --- | --- |
| Countries | Areas |
| Iran | Specific Areas of the USA |
| Kuwait | Holocaust Museum, |
| Bosnia | Newnan, GA, etc. |
| Herzegovina | Russia (Religious institutions) |
| Cambodia | Poland (Museum Locations) |
| Philippians | Parts of Thailand |
| Vietnam | Parts of China |
| Israel | Saudi Arabia |
| Indonesia | Uncertain |
Not all of these countries ban the game outright. It is mostly in government areas, museums, holy sites, or something similar. When you learn how to spoof Pokémon GO, remember that a VPN will not change your in-game location but will change your IP address.
The Difference Between IP Address & GPS Location
Your IP address is like the physical address of your home. It is how the mail service can make sure you receive packages and letters. In the digital world, an IP address is your location according to your internet service provider. When you spoof this with a VPN, you change that address to a different location based on the servers you are using.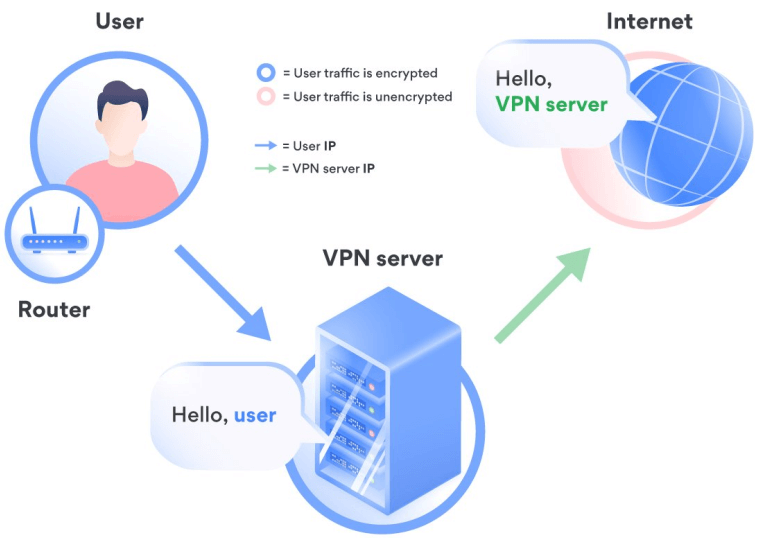 GPS is different. This is a geolocation based on satellites and how you are connected to a network. It tracks your physical location as you move about. When you spoof your IP, you do not change your physical location services, only where you are based from.
That is why learning how to spoof Pokémon GO without VPN services is often searched for online. This is because many players want to change their actual in-game location.
Does a VPN Work on Pokémon GO?
Yes and no. A quality Pokémon GO VPN will work to change where you are from. So if you want to play the game and appear like you are an American with an American IP, you can do so. However, if you are in Kuwait or Saudi Arabia, you will still likely receive a "GPS Location not Found" error.
You need to complement your Pokémon GO VPN with a GPS spoofer as well. This will allow you to appear like you are from an approved location and change your in-game trainer to wherever you want to go without restrictions.
If you already live in a location that allows POGO, all you will need is a GPS spoofer to change your location in-game, so you don't have to go outside if you do not wish to do so.
How to Spoof Pokémon GO Without VPN
Now, you already know that VPN cannot change in-game location for Pokémon GO. And we should talk about Pokémon GO GPS spoofer now.
There are several spoofing tools that will work for a short time in Pokémon GO to change your location data. However, many of these require jailbreaking or root access to your device.
The better option is to use a trusted GPS location changer that completely makes it appear you are in a location other than where you are physically present. For that, you should try iMoveGo from the experts at WooTechy.
With this powerful piece of software, you can teleport to anywhere in the game and use a screen-enabled joystick to simulate real-time movement. This way, you can simulate walking around to capture any Pokémon you want, do research, take trades, visit Gyms, or any other in-game activity.
Key Features of Pokémon GO spoofer iMoveGo
75.000.000+
Downloads
Changes your in-game/app location with programs and games like Pokémon GO.

Draw customized routes for your Pokémon GO trainer to move along.

Works well on all location-based apps, such as Find My and Snapchat.

Spoof location on up to 10 devices at one time.

Free trial is available for every user.
How to use iMoveGo:
Step 1: Launch iMoveGo on your computer. Connect your device via USB cable. You may have to authorize access on your computer. After you do this once, you'll be able to reconnect anytime via WiFi.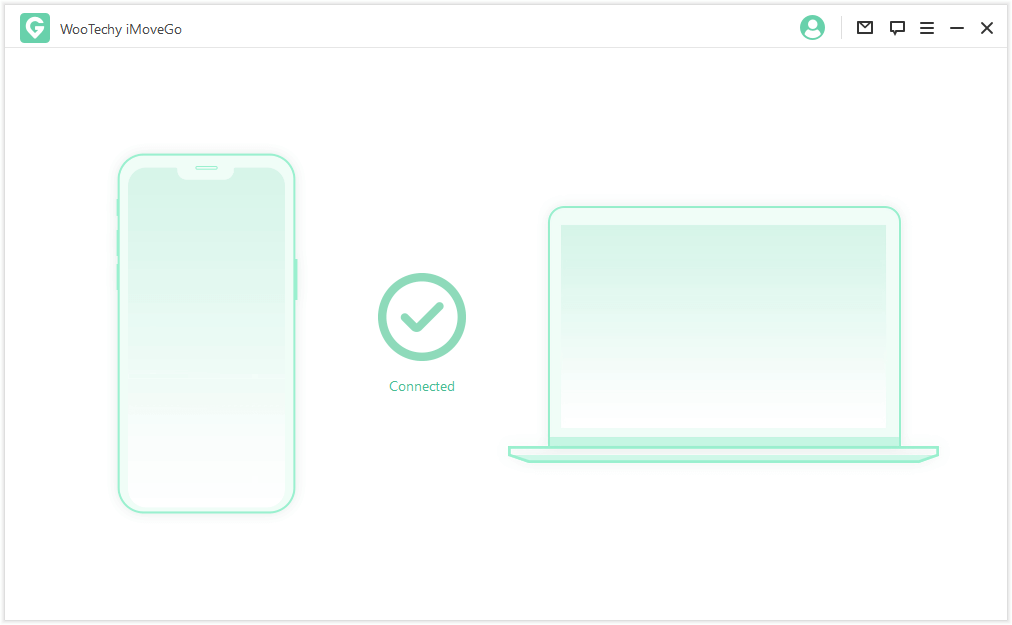 Step 2: Click on the Multi-spot mode in the top-right corner. Draw a route with any best place for Pokémon GO or coordinates you want by clicking on the map or typing in the search bar.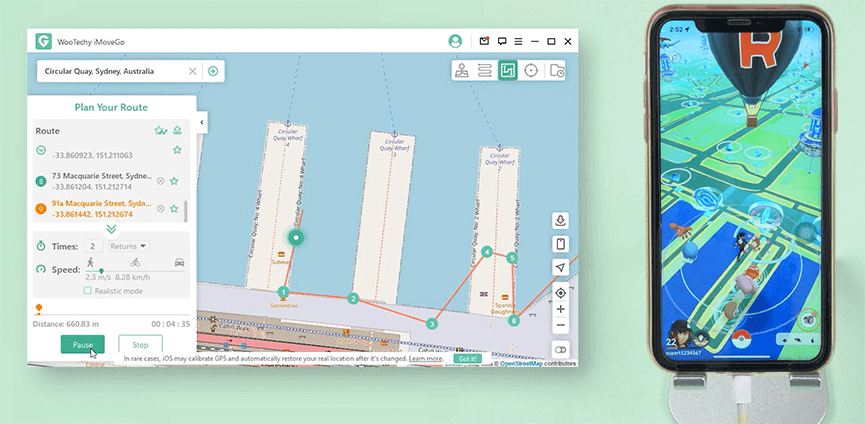 Note: If you want to control your real-time GPS by using a keyboard or mouse, select the 1st icon on the upper right corner to enable the GPS Joystick. Then you can control the movement freely!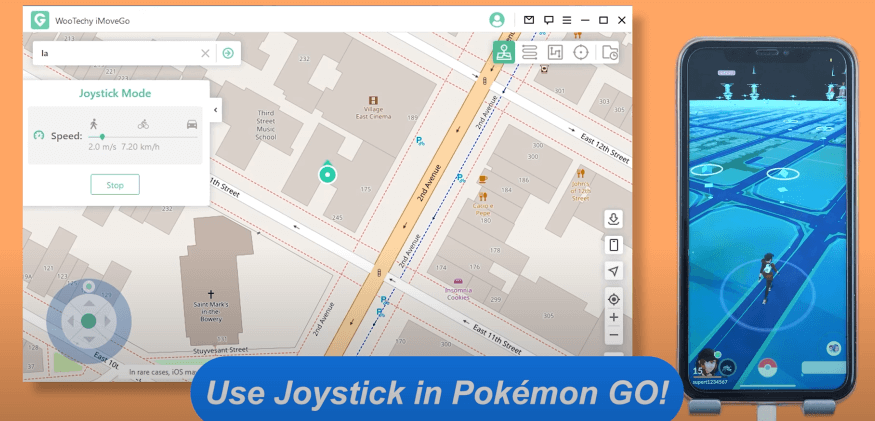 What Should Be Considered When Spoofing POGO?
If you are going to use a Pokémon GO VPN and GPS spoofer tool, you need to be aware of cooldown rules. This means that if you teleport a long distance, you should wait a couple of hours before trying to continue gameplay. Otherwise, you risk a soft ban or, even worse, losing your trainer account.
Most short jumps only take 15-30 minutes of waiting, but if you're going from Disney World in Florida, USA to the Taj Mahal in India, you should wait at least 2 hours. Once the servers believe you have moved, you can continue playing as if you had made the flight yourself.
Cooldown Rule for Pokémon GO Spoofing Apps
| Total Distance | Waiting Period |
| --- | --- |
| 1 km | 30 seconds |
| 5 km | 2 minutes |
| 10 km | 6 minutes |
| 25 km | 11 minutes |
| 30 km | 14 minutes |
| 65 km | 22 minutes |
| 81 km | 25 minutes |
| 100 km | 35 minutes |
| 250 km | 45 minutes |
| 500 km | 1 hour |
| 750 km | 1 hour 20 minutes |
| 1000km | 1 hour 30 minutes |
| >1500 km | 2 hour |
Wrapping it Up
Learning how to spoof Pokémon GO without VPN services works well for anyone in an approved location. Otherwise, you should couple a GPS spoofer with a VPN service as well. The best option for faking your location data is to use Pokémon GO Spoofer iMoveGo from WooTechy.
You can download a free version to test out on your own and experience the incredible features before upgrading to the premium version. This is an excellent piece of software that should allow you to Pokémon GO wherever you want to go next. Download now and happy hunting!