Among thousands of apps on mobile application stores, some solutions can intrude your phone's privacy and monitor all your activity. Some apps are designed for parental control, like mSpy, but can be used in various scenarios. Additionally, they are hard to detect. If you worry about your privacy and want to stop mSpy from spying on you, go through our article and find out about the best way to protect your mobile privacy.
Part 1. What is mSpy, And What Does it Do?
mSpy was created as a parental and business monitoring app, but in essence, it is a spy app that will allow you to monitor another person's mobile phone. The app is intended for kids' phones or employee devices. You can get information about phone calls, messages, social media activity, location, and other phone usages. It works in the background.
You can install the app on other people's devices without them knowing, which is why malicious individuals can abuse this spyware app to spy on persons unaware of the situation.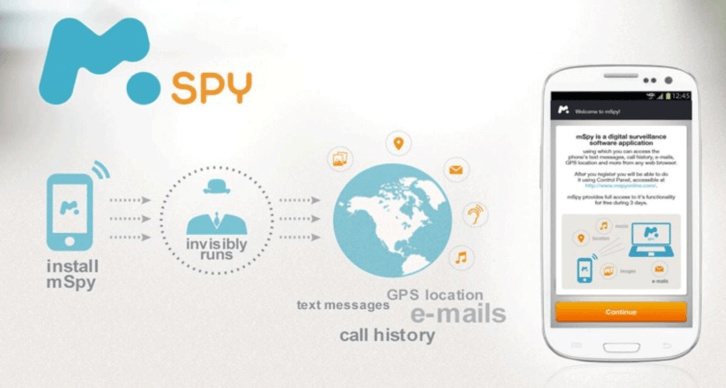 Part 2. How to Find & Remove mSpy from iPhone and Android Phones
Since mSpy app can be installed on a mobile phone without you knowing about it, it's pivotal to learn how to find out if it is on your device. With mSpy, someone can track your location, block numbers, limit app activity or just spy on your daily activities.
1. Detect & Remove mSpy on Android Device
Software like mSpy remains hidden on your device if you don't search for it. So how do you find mSpy on Android? Users can check fairly simply if there is mSpy on the phone. To do so:
Go to Settings.

Click on Security.

Tap on Device Administrators.

Check whether you have an application Update Service enabled. mSpy software uses this name to avoid detection, and if it's there, you have spyware software on your Android Phone.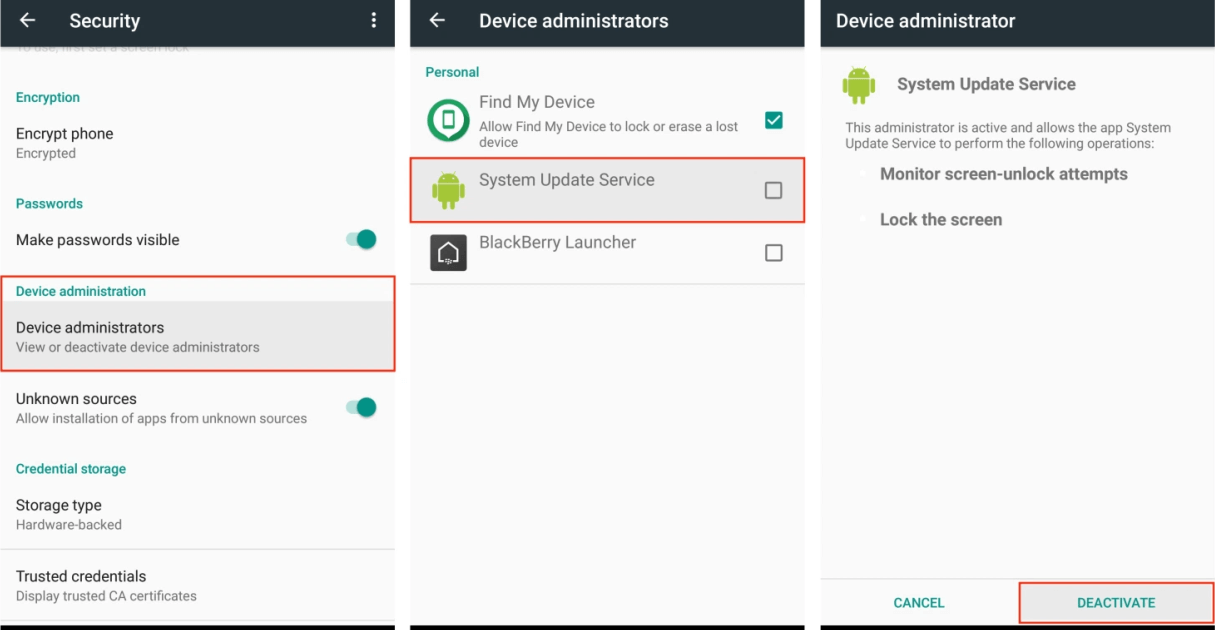 A great way to tackle this issue is enabling the
PlayProtect
feature on Play Store. Google will notify you if it detects harmful apps on your phone. You can also use third-party applications to detect mSpy software. There are hundreds of apps that can detect spyware, malware and other unwanted software. A great start could be the free Incognito app. Now that you know there is spyware on your mobile phone, here is how to block mSpy and remove it.
Go to Settings, and tap on Security & Privacy.

Go to the Device administrators tab.

Find the option called Update Service and uncheck it. If it doesn't appear in this menu, follow the next step.

Return to Settings on the main page, and go to the Apps tab.

Find Update Service, and click on uninstall Alternatively, you can go to the Play Store.

Go to the hamburger icon on the left side of the search bar.

Pick Play Protect on the list, and choose uninstall harmful app.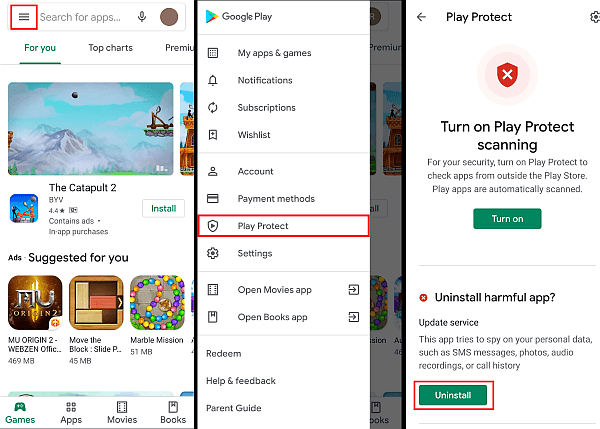 2. Detect & Remove mSpy on My iPhone
Apple iPhone users don't have a way to tell for sure if mSpy is installed. The only solution is by using third-party applications. There is a slim chance of seeing a suspicious increase in battery consumption or mobile data usage. Other signs you might have spyware on your iPhone include random reboots and if your device is hotter than usual.
To detect mSpy on iPhone, you will need a third-party application. Certo iPhone is the best-rated app that can easily detect and remove malicious software and spyware apps like mSpy. However, Certo has a fee and charges $29.95 annually for the starting plan.
How to Remove mSpy from iPhone
Unless your iPhone is jailbroken , you can easily remove mSpy. To do so, you must change your iCloud password and enable two-factor authentication. This sequence will break the link between mSpy and your phone. With an additional layer of security like two-factor authentication, mSpy will have to ask for a verification code. Here is how you can change your iCloud password.
Go to Settings, and choose your profile.

Go to Password & Security tab.

Click on Change password, and then turn on two-factor authentication.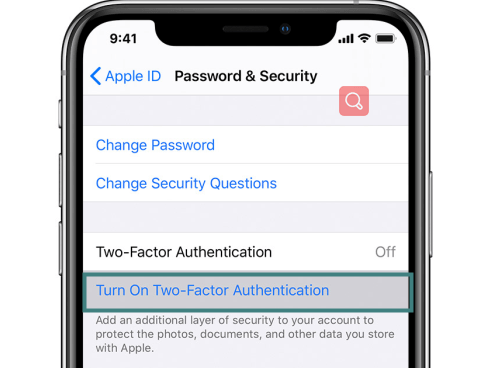 If your phone is jailbroken, the process is not as straightforward. You will have to install third-party software, Cydia. After installation, you should follow a few quick steps.
Open the Cydia app, and choose Installed

Search for iPhoneInternalService on the list. mSpy app uses this name on iOS devices to avoid detection.

Click on Modify, which will give you an option to Remove the app. Soon after, mSpy will be uninstalled.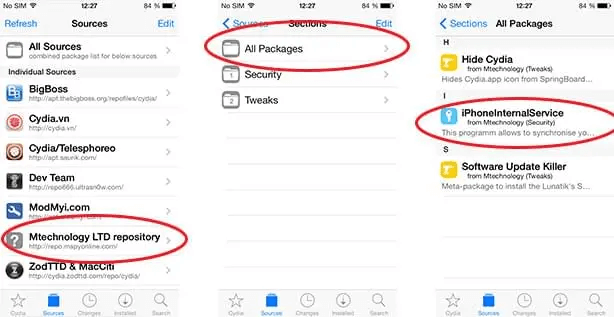 Part 3. Stop mSpy from Spying on You or Any Other Online Tracking
Mobile malware and spyware have been on the sharp rise in recent years, and many users are unaware of the possible problems. While mSpy can severely breach your privacy, other apps can do even worse. To make sure your phone is not tracked, you can be extra cautious. Here are some of the things you can do to increase your mobile security.
Android users should enable the Play Protect feature in Google Play Store.

Apple users should enable two-factor authentication attached to iCloud password.

Users of both operating systems should consider installing quality paid antivirus software solutions.

Check for unusually high data usage. Most ISP mobile apps now offer precise insight into data usage, as well as mobile phones themselves.

Check for signs of activity in standby mode, like screen lighting up for no reason. Don't easily discard unexpected reboots.
Spoof Your Location to Stop Being Tracked
If you want to stop someone from tracking your location, you can also use an alternative method through third-party software. iMoveGo is a software that has a location spoofing tool meaning mSpy software will track your fake GPS movement. With a few short steps, location spoofing changes your actual GPS location on Android and iPhone devices. Start your free trial right now to stop mSpy from spying on your location.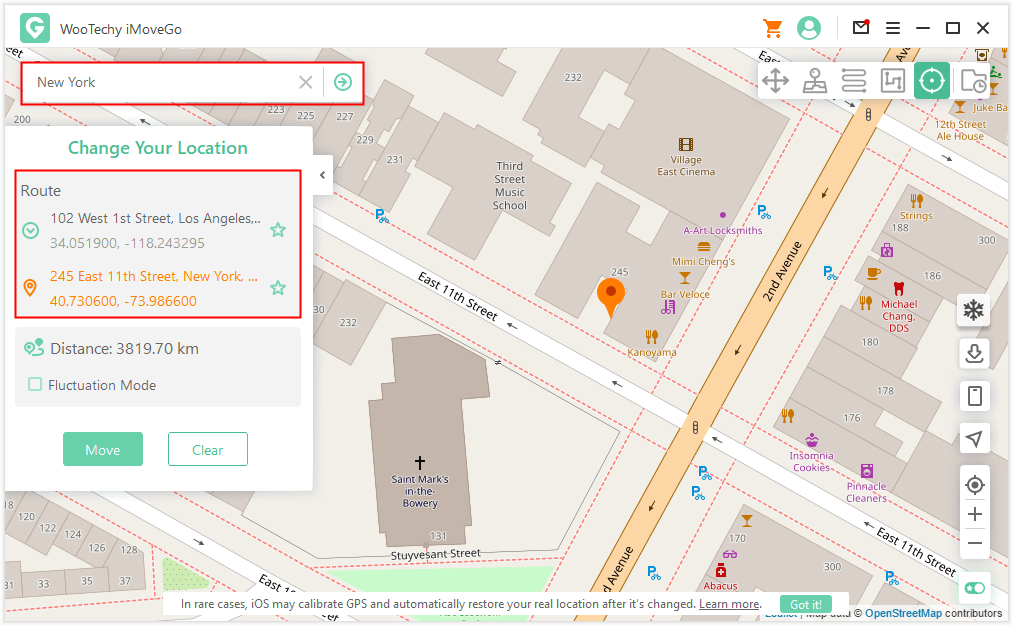 Conclusion
Some parents might find the mSpy app as crucial for monitoring children. Employers also might think they are protecting the company by using mSpy on employees' phones. However, this spyware app can seriously breach your privacy. Luckily, there is a way to detect and remove mSpy and similar software from your iPhone and Android phones. If you want to trick spyware, you can create a fake location in iMoveGo software and let trackers follow the wrong lead.
Read more to learn how to turn off life360 without anyone knowing.