How to hack Pokémon GO on iOS is a common question for our users who love playing Pokémon GO but do not have ample time to go outside and catch Pokemon. Also, when you have trouble advancing missions or want to score rapidly, you need a solution for hacking. Let us move on to a detailed guide about how to hack Pokémon GO on iPhone without much hassle.

Part 1. Can you still hack Pokémon GO on iPhone 2023?
Yes, you can still hack Pokémon GO in 2023 despite the strict policies of Niantic game developers. Using third-party apps for simulating or spoofing movement in Pokémon GO is efficient. It allows you to travel on the map and collect items without physically stepping out of the house. What are the best third-party apps to hack Pokémon GO on iPhone in 2023? Let us find out.
Part 2. How to Hack Pokémon GO iOS/iPhone? [No Jialbreaking]
You will find many applications on the internet claiming to hack Pokémon GO on iOS or iPhone. However, the Niantic game developers have made spoofing and hacking of Pokémon GO very challenging. So, many of these applications do not work properly, and you may also get banned. Hence, it is important to use a reliable and efficient app to go about how to hack Pokémon GO on iOS.
1. Best Way to Hack Pokémon GO iOS/iPhone
The best solution to traveling anywhere in Pokémon GO without leaving your house is to get the Pokémon GO spoofer iOS download. The powerful location changer iMoveGo moves your GPS location to anywhere in the world with the aid of a simple joystick or predetermined route. It emulates real-time movement that makes Niantic think you are actually in a different location.
This excellent software does not require you to jailbreak and works with location-based apps like dating, augmented reality, and more. It is the best tool to go about how to hack Pokémon GO on iPhone and iOS. It is also an application that helps you to change your location on your game without being detected by the game.
Key Features of Pokémon GO spoofer iMoveGo
75.000.000+
Downloads
Teleport your location to any place with just 1 simple click.

Draw customized routes for your Pokémon GO trainer along.

Works well on all location-based apps, such as Find My and Snapchat.

Spoof location on up to 5 devices at one time.

Free trial is available for every user. [iOS 16 & Android 13 Included]
How to hack Pokémon GO on iPhone using iMoveGo
iMoveGo is a very simple application; you can use the GPS location to change your current location on your iPhone, and it reflects on your Pokemon game. Hence, you can score and collect more items in your game without leaving your room. So, here is the step-by-step guide about how to hack Pokémon GO on iPhone using the iMoveGo app.
Download the iMoveGo app from the official site and follow the installer instructions to install it on your computer.
Connect your phone to your computer using a USB cable or WiFi.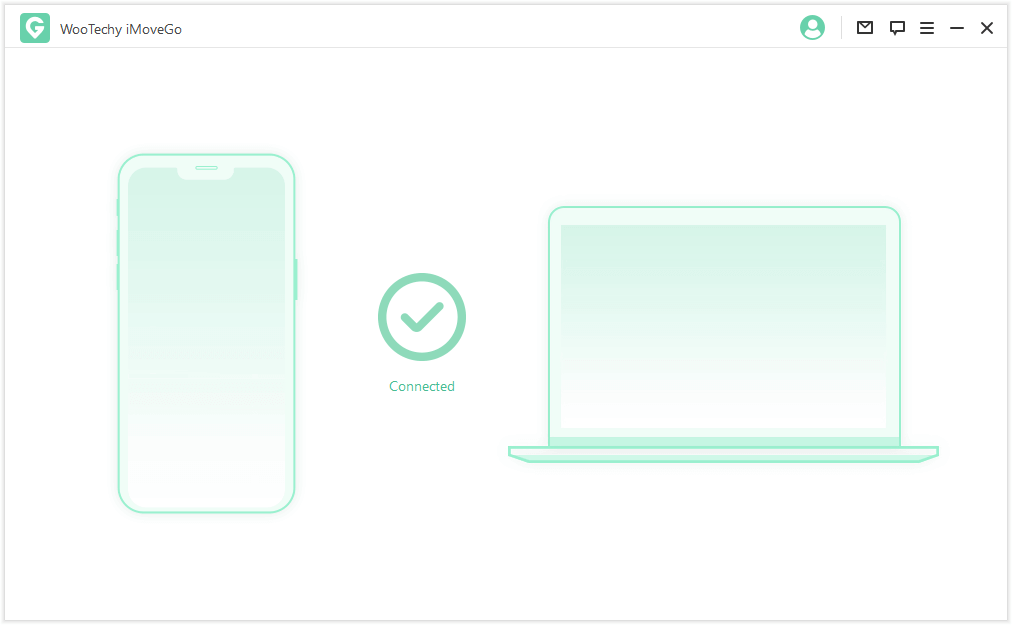 Click on the Teleport mode in the top right corner of the map. Then, select your desired location on the map and click the Move button.
The app may prompt iOS 16 users to enable Developer Mode for best working, so follow the instructions on the screen. You may have to wait until the option shows up in settings.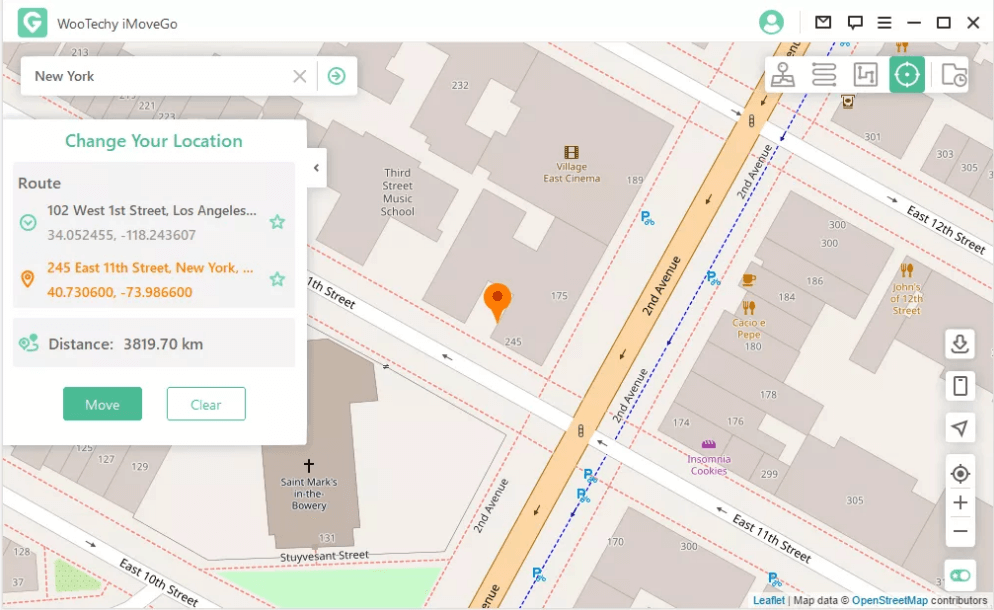 You can now move around the map using your keyboard or joystick. To use the joystick in Pokémon GO, you will select the first option in the upper right corner, and your GPS joystick will appear from the selected GPS location instead of your physical location.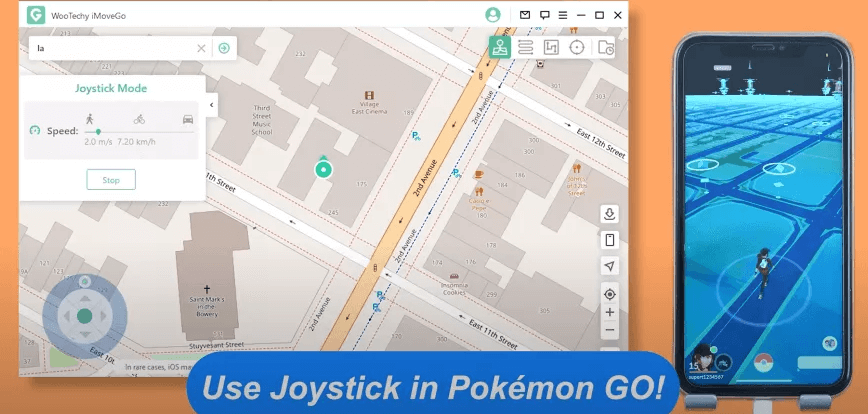 This is it; we have successfully solved how to hack Pokémon GO on iOS.
2. Alternatives that you can consider
iTools
iTools is another way of hacking Pokémon GO as it allows users to virtually change their location without physically traveling to collect Pokémons. However, users have many complaints about its use because it is no longer safe, and the developers can ban your account. Also, people have issues collecting items and hatching as they enter into fake play after changing the location using iTools.
Pokémon GO++
Pokémon GO++ or PGSharp is another way to deal with how to hack Pokémon GO on iOS. It has many features. It allows teleporting and gives a real-life-like experience. However, Pokémon GO++ is not available for iOS anymore because Niantic has filed a lawsuit against it.
iPoGo
iPoGo is a hacking application for iOS users to play Pokémon GO remotely without physically moving. It also has an auto catch and spin options for users. However, it has some limitations because it is prone to spoofing, and Niantic can detect it and ban you. Also, the installation may be challenging for users.
FAQs on Hack Pokémon GO iOS
Is it difficult to hack Pokémon GO?
iMoveGo makes hacking Pokémon GO easy as it is very easy to install, and then the configuration takes only a few clicks, and your GPS location will change.
Is iMoveGo safe?
iMoveGo does not change your Pokémon GO settings and works through the phone location settings. It is very difficult for Niantic to detect iMoveGo.
Can you hack Pokémon GO without getting banned?
Using iMoveGo for hacking Pokémon GO is very safe and has few chances of getting banned. Make sure you spoof your location sensibly.
 How to Avoid Soft Ban & Pokémon GO Soft Ban Duration?
If you use a GPS joystick in Pokémon GO, it is important to follow the soft ban cooldown rules. The following table shows the waiting period before taking an in-game action in Pokémon GO after traveling a certain distance.
| Total Distance | Waiting Period Total | Distance | Waiting Period |
| --- | --- | --- | --- |
| 1 km | 1 minute | 125 km | 33 minutes |
| 2 km | 1 minute | 150 km | 36 minutes |
| 4 km | 2 minute | 180 km | 39 minutes |
| 10 km | 8 minute | 200 km | 42 minutes |
| 15 km | 11 minute | 300 km | 50 minutes |
| 20 km | 13 minute | 400 km | 56 minutes |
| 25 km | 15 minute | 500 km | 64 minutes |
| 30 km | 18 minute | 600 km | 72 minutes |
| 40 km | 22 minute | 700 km | 80 minutes |
| 45 km | 23 minute | 800 km | 86 minutes |
| 60 km | 25 minute | 1000 km | 100 minutes |
| 80 km | 27 minute | 1250 km | 118 minutes |
| 100 km | 30 minute | 1266+ km | 120+ minutes |
Part 3. [3 Options] Pokémon GO Hack Download on iOS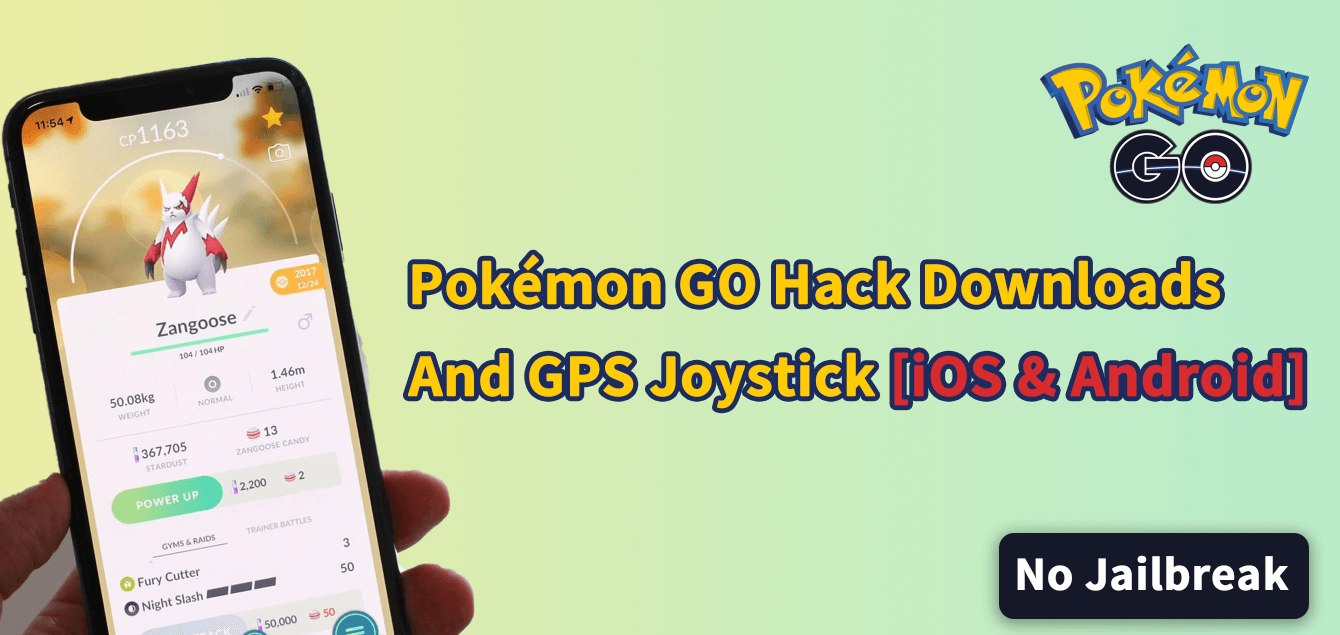 1

Use a VPN with tsProtector 8+ [Require Jailbreak]

A VPN is a virtual private network and is used to hide your GPS-based location from servers and ISPs (internet service providers) whenever you are online. You can use a quality VPN, usually along with a Pokémon GO spoofer iOS free app, to confuse the game, so it thinks you are in one location when you are actually in another.

You will have to jailbreak your iPhone so that you can install applications from Cydia which is a third-party providers outside of Apple's strict regulations.

Step 1. Sign up for a VPN service like NordVPN and then install and launch the iOS application.

Step 2. You will then have to jailbreak your iPhone in order to download Cydia.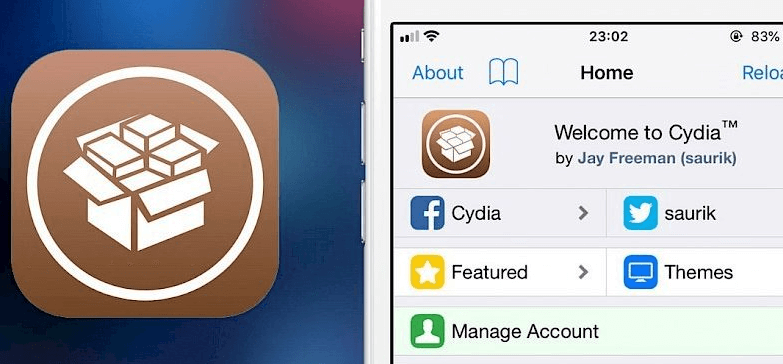 Step 3. Go to Cydia and download tsProtector 8+. This will hide the fact your iPhone is jailbroken, so you can use a GPS spoofer.

Step 4. Open
tsProtector
and the location spoofer of choice. Turn on your VPN and select a location that matches your spoofing app.
Now you should be able to explore the location you are spoofing from your home without having to travel thousands of miles or spend days walking your feet into the ground.
2

Pokémon GO++

In order to use this Pokémon GO hack iOS free application, you'll first have to jailbreak your iPhone. Again, this is a method of removing the preinstalled restrictions on your device's capabilities set by Apple, the manufacturer.

After you have jailbroken your iPhone, you'll be able to download and launch third-party applications from anywhere in the world.

Step 1: Download and install the Tutu application.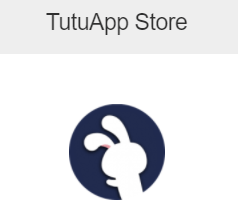 Step 2: Open Tutu and search for Pokémon GO++. Install it on your iPhone and give it permission to operate.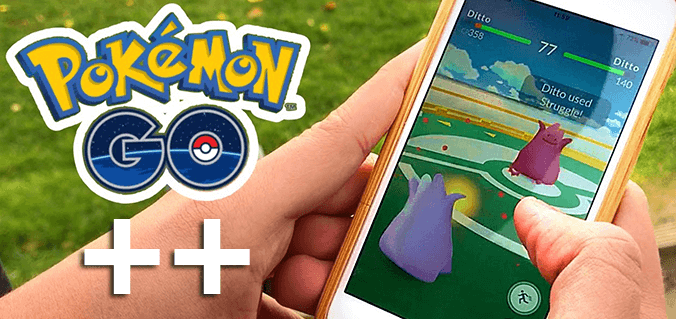 Step 3: Launch the new app and log into Pokémon.
You can now launch the game and turn on the Fake Location setting to pin new locations anywhere on the map for you to visit. This way, you can be in Frankfurt, Germany exploring all the Pokestops in Las Vegas, Nevada, USA.
3

Fake GPS Location App from TweakBox

Another third-party application that allows you to enjoy gameplay with a Pokémon GO spoofer iOS free system is TweakBox. It even includes a GPS joystick that will enable you to fake your location within a few seconds without having to actually physically move anywhere out of your comfortable bed.

Step 1: Visit the TweakBox website and download the latest app.

Step 2: Install the app, then go to the iPhone's home screen and launch.

Step 3: Search for Pokémon GO and install the iSpoofer for POGO.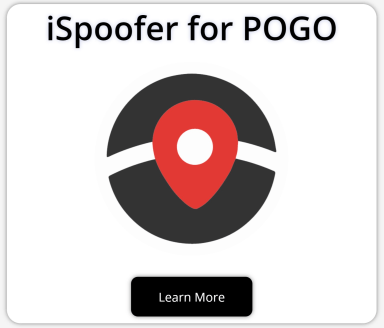 Step 4: A new Pokémon GO app will install onto your iPhone's home screen.
Just launch the new app and enjoy endless hours of gameplay exploring the world from your couch.
Warnings and Risks
As you can probably guess, Niantic is not a big fan of spoofers or Pokémon GO hack iOS free downloads. They work very hard to reduce the amount of these programs, so players do not get an advantage over others that are physically traveling.
Niantic created a three-tiered system warning to anyone they think is abusing their guidelines. This is in addition to getting a Softban (12 hours downtime) or a Shadowban (cannot see rare Pokémon).
Strike 1 - Warning Niantic will alert the user that they suspect cheating on the account, and gameplay will be degraded where you cannot encounter rare Pokémon in the wild. You may also be excluded from receiving new EX raid passes. This will last for 7 days.
Strike 2 - Suspension You will temporarily lose access to your account and instead be met with a message saying you've received a second strike. This will last for 30 days.
Strike 3 - Termination You are permanently banned from gameplay on that account.
Conclusion
Pokémon GO is a great game; people enjoy it a lot and have a visual and engaging experience. It also makes the gamers interact with other users when they play in each other's areas and share tasks.
There are times when players cannot go outdoors, and this happened the most in the Covid era. So, you may ask how to hack Pokémon GO on iOS to change your location without physically moving. We recommend iMoveGo so that you can change your location virtually to play and collect items.