Are you looking to expand your circle of friends in Pokemon Go? The Friends feature is an essential part of the game that allows players to connect and play together, but how do you add Pokemon Go friends?
In this article, we will explore 4 ways to make a new friend in Pokemon Go including how to get the Pokemon Go friend codes, as well as other tips for connecting with players that are not nearby. So, grab your Pokeballs, and let's get started!
Part 1: The Benefits of Adding Friends in Pokemon GO
Gift Exchange
Trading Pokemon
Raids and Battles
Levelling Up Your Friendship
Part 2: 4 Tips for Pokemon GO Add Friends
1. Pokemon Go Friend Codes
Adding friends through Pokemon Go Friend Codes is a straightforward process that can be done directly through the game. A Pokemon Go Friends code is a unique identifier that each player has that allows them to connect with other players in the game. This code is essentially a series of numbers and letters that can be shared with other players to add them to your list of Friends.
Whether you're a seasoned player or just starting, using Friend Codes to connect with other players is a fun and easy way to enhance your Pokemon Go experience.
Adding friends using the Pokemon Go friends code, is a relatively simple process. Here are the steps you need to follow:
Step 1: Open Pokemon Go, tap on the "Add Friend" button on the "Friends" icon in the bottom right-hand corner of the screen.
Step 2: Enter the friend's unique trainer code into the provided field.
Step 3: Once you have entered the code, tap on the "Send" button.
Step 4: Wait for the friend to accept your request. Once they have been accepted, you will be able to see them on your Friends list.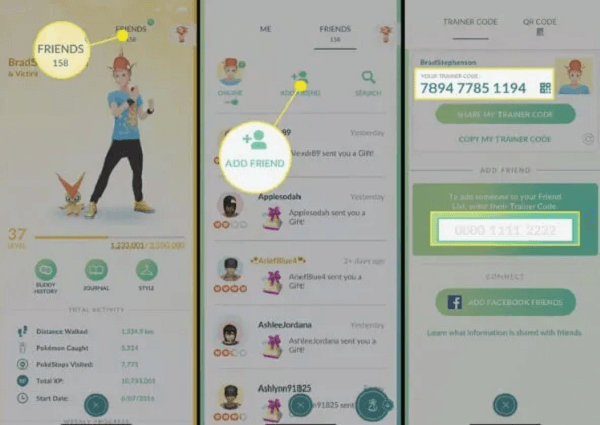 Tip: Where can I find active Pokemon Go friend codes?
There are various social networks where players can share their friend codes, such as Reddit, Twitter, Discord, and Facebook. Additionally, some websites like Pro Game Guides and Pokemon Go Friend Codes provide lists of active friend codes.
2. Reddit Pokemon GO Friends
Reddit Pokemon GO Friends is a community on the popular social media platform Reddit that is dedicated to helping Pokemon Go players find and adding new friends in the game. The community allows players to share their Friend Codes and connect with other players from all around the world. Members can also use the subreddit to discuss the game, share tips and strategies, and coordinate online or in-person gameplay. Usually, you can find some Pokemon Go friends from some community like "r/Pokemon Go friends".
Moreover, you can also find some friends on the Discord channel. Click the top 10 Pokemon Go Discords in 2023 that may meet all your needs about making a new friend in Pokemon Go such as Pokemon Go Friends, Pokemon Go Raids, Pokemon Go locations and so on.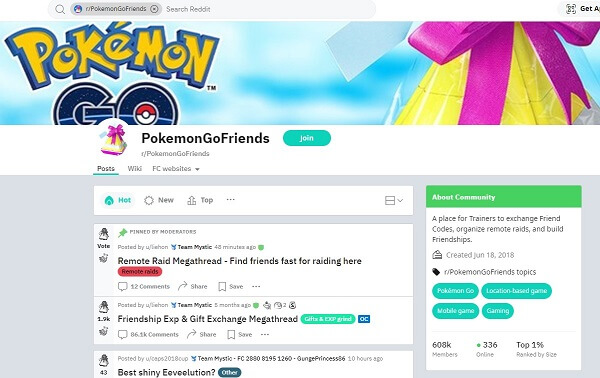 3. Using Online Social Sources
If you have linked your Pokémon Go account to your Facebook account, you can also add Pokemon Go friends via Facebook. This allows you to easily access your Facebook friends list within the game and add them as Pokemon Go friends. Simply navigate to the "Friends" section of the game, tap on "Add Friend", and then select the "Facebook Friends" option. From there, you can browse your Facebook friends list and add any players who are also using Pokemon Go. Adding friends via Facebook is a convenient way to connect with people you already know and expand your Pokemon Go social circle.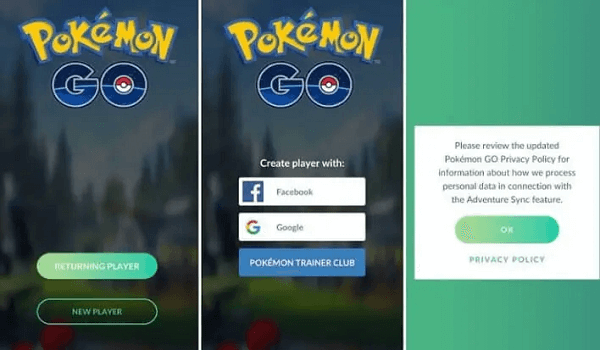 4. Joining a Pokemon Go community
Joining a Pokemon Go community or attending Pokemon Go events in your area, such as a local group or online forum, is a great way to find and add new friends to the game. These communities often have dedicated channels or threads where players can share their Friend Codes and connect with other players who are looking for friends.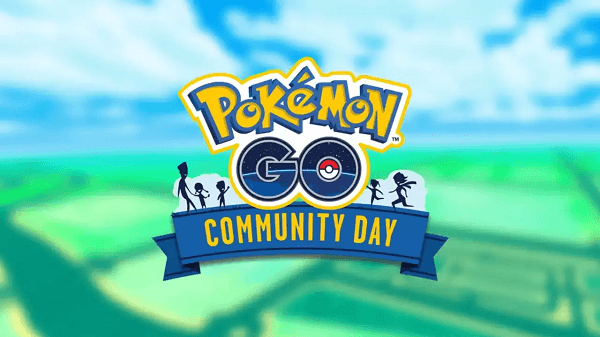 Part 3: How to Play Pokemon Go with Your Friends without Distance Limitation?
As we all know, once we have added someone as a Friend, we can exchange gifts, trade Pokemon, and participate in raids and battles together. However, they may be some distance limitations for some items like trading Pokemon. To initiate a trade with a friend, both players must be within 100 meters of each other. Sure, this can be extended to 40 km if both players have reached the Ultra Friends level. This allows players to trade rare or region-exclusive Pokemon with their friends who are not nearby, as long as they have built up their Friendship level.
So, Can I play Pokemon Go without distance limitations with my friends? That's totally no problem as long as you get the help of the iMoveGo from Wootechy. WooTechy iMoveGo is a Pokemon Go location spoofing tool that allows users to change their GPS location to any place on iOS or Android devices without the need for jailbreaking or rooting the device.
It enables users to simulate GPS movement with customized routes and speeds, making it ideal for location-based games and apps that require physical movement. The software works with all location-based apps without any compatibility issues including Pokemon Go and other social apps such as Facebook dating, Snapchat, WhatsApp etc...For more features, check the below details.
Advantages of iMoveGo
75.000.000+
Downloads
Teleport to anywhere with one click.

Pokemon Go routes and GPS movement speed are available to customize.

Works on up to 10 devices at once.

The Pokemon Go cooling timer is built-in.

Freely control your location with a Pokemon Go Joystick.

Export/Import GPX route file at any time.
For playing Pokemon Go without distance limitation with Wootechy iMoveGo, simply follow the below steps.
Step 1: Download and install iMoveGo from the official website. (It is Free to download.)
Step 2: Launch iMoveGo and connect your Android, iPhone or iPad to your computer via a USB cable. Click the "Trust" button when prompted to trust the computer on your iOS device.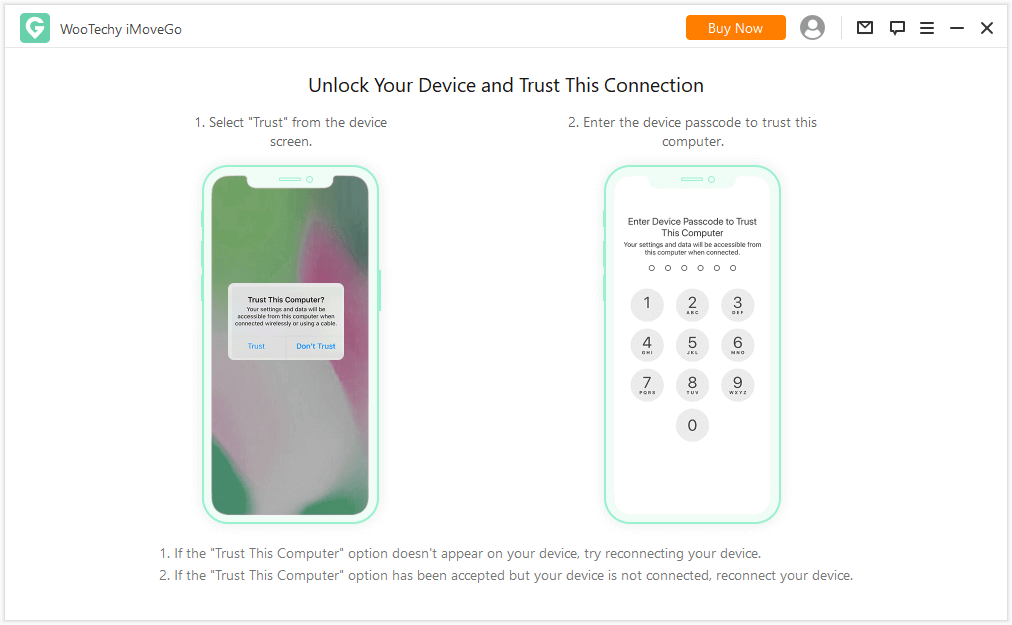 Step 3: Select "Teleport Mode", "Two-Spot Mode", "Multi-Spot Mode" or "Joystick Mode" in the upper right corner of the iMoveGo interface. Teleport Mode enables you to change the location to anywhere instantly, while Multi-Spot Mode lets you customize a route by selecting different spots that you want to pass by one by one, and Joystick Mode allows you to use a virtual joystick to control your location direction.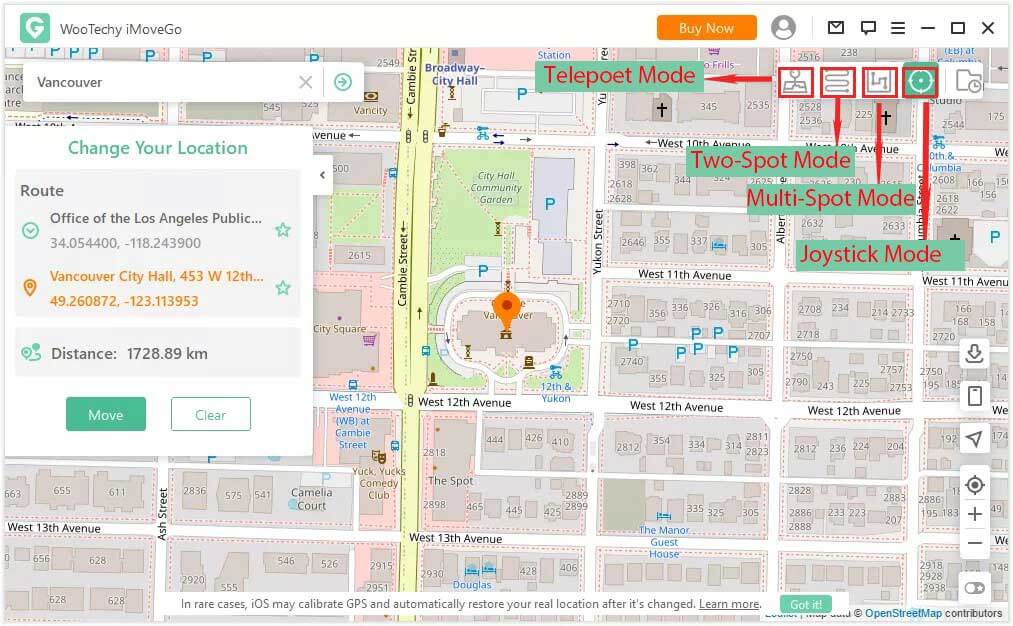 Step 4: Set up your desired location by entering the address or GPS coordinates in the search bar. Selecting a location spot on the map is also available. Click the "Start" button to begin faking your location in Pokemon Go. Then you can trade Pokemon Go without distance limitation, or find more Pokemon even thought they are not near you or not available in your real area.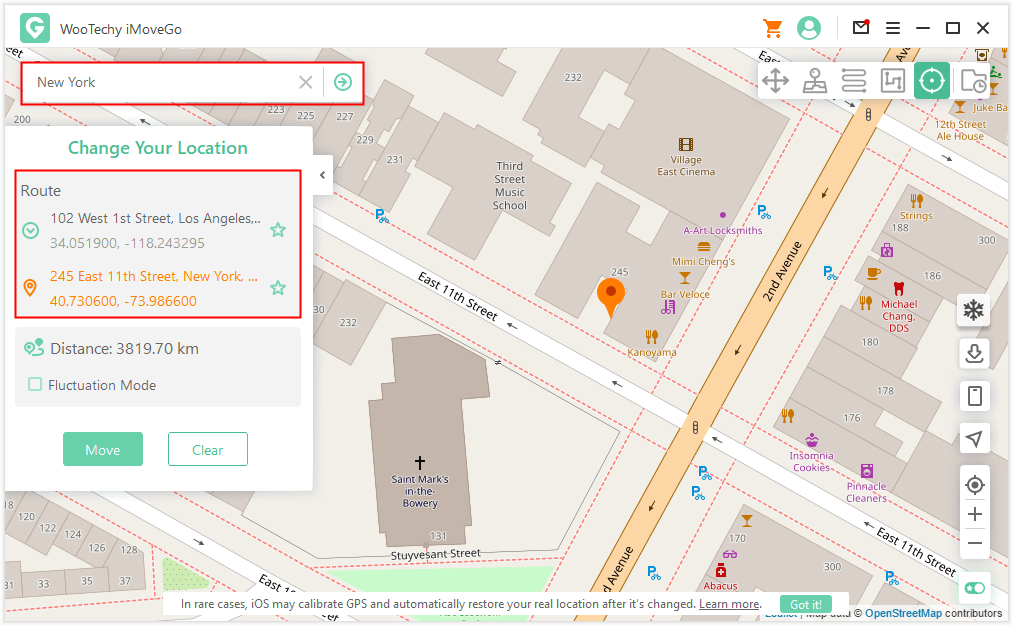 Tips:
If you need to save the route as a
GPX file
, click the "Export" button on the upper right corner icon after using the Two-Spot Mode or Multi-Spot Mode.
Part 4: Hottest FAQs about Pokemon GO Friends
1

How can I find my own friend code in Pokemon Go?

To find your friend code in the game, you can follow these steps:

Click on your trainer's face in the bottom left corner, and select the "Friends" tab at the top of the screen.

Tap on the "Add friend" button, and locate your friend code (or trainer code) on the resulting screen.

You can also find your friend code in QR format in the same location.
2

Is there a Pokemon Go Friend Finder available?

Yes, there are several Pokemon Go Friend Finders available to find Pokémon Go friends. One such tool is PoGO Trainer Club, which allows you to quickly find nearby trainers for gift and Pokémon trading and raid battles. Another tool is pokemongofriendcodes.com, which has a large collection of QR friend codes to easily add hundreds of friends. Additionally, the Friends Cap in Pokémon Go was increased to 400 on April 6, 2021, allowing players to have even more friends.
3

How do I raise friendships in Pokemon Go?

Friendship can be raised once per day by performing certain actions with a friend, such as sending and opening gifts, raiding together, trading Pokemon, or battling in a gym together. More information on friendship, including its benefits and levels, can be found in.
Conclusion
In summary, adding friends in Pokémon Go is a great way to enhance your gaming experience. Whether it's trading Pokémon, battling together, or just sending gifts, having friends in the game can make it more fun and rewarding. To add a friend, simply find Pokemon Go Friend Codes, or use one of the many online resources available to find new friends.
However, for Pokemon Go without distance limitation with your friend, simply use Wootechy iMoveGo. Then you can go to any Pokemon Go locations as long as you want and get different friends and Pokemon. So, make full use of this tool, make some new friends, find more Pokemon, and catch 'em all together!