Joining a community for the game you play is always a good idea. Not only can it allow you to connect with other players, but you can learn a lot as well. Pokémon Go is no different, and joining a community server can help you catch 'em all and be the very best Pokémon trainer that you can be! Joining a Pokémon Go server can help you learn about higher-level mechanics, community day events, raiding, and so much more. Ready to learn what the top 10 Pokémon Go Discords in the world are? Let's jump into it!
Part 1: The Best Pokémon Go Discord Servers in the World
1

Pokémon Go: Official Pokémon Go Discord Server

The official Pokémon Go Discord is possibly the best server to be a part of. With a current member count of over 145k, this server has so much information to provide. Here you can find channels dedicated to any Pokémon Go topics, such as raiding, info and updates, PvP academy, and trading. This server also regularly holds contests and events, so you can get free stuff. Most importantly, the community is amazing and you can easily make friends with trainers from all across the world!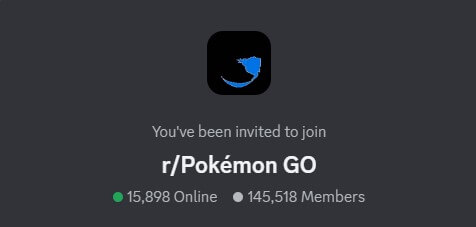 2

PoGo Raids: Global Pokémon Go Raiding Community

With over 250k members, this server is one of the largest. What makes this Pokémon Go Raid Discord server different from the rest is that it focuses on raiding. Here you can find extremely relevant and useful information to help you complete raids from experienced players of the game. As well as that, there is the usual social aspect including trading, making friends, and general Pokémon Go discussion. If you want to join a raiding-focused server, this is the one for you!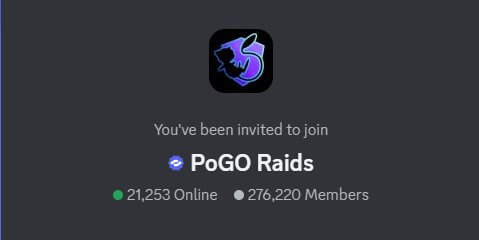 3

Pokémon GO Hub-Information for Pokémon Go Community Day

The Pokémon Go Hub server is a smaller server that doesn't have a specific focus and instead covers pretty much every topic for the game. It has only 50k active members, however, sometimes joining a smaller server is easier. In this server, you can find meta-discussions on raiding, PvP, and breeding, to name a few. Since it isn't such a larger server, getting support from other players can also be much easier here, as you don't need to battle with other trainers to find the help you need!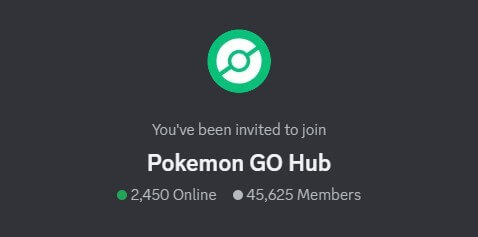 4

Pokémon GO Coordinates: Live Rare Coordinates

With over 80k members, the Pokémon Go Coordinates Discord server is catered towards players that use GPS spoofing techniques. As the name implies, this Discord server discusses the best coordinates across the globe to find rare Pokémon. If you use GPS spoofing and want the best live updated coordinates, this is the server for you. The coordinates include rare Pokémon spawns, special spawns, PvP coordinates, 5-star raid coordinates, and much more.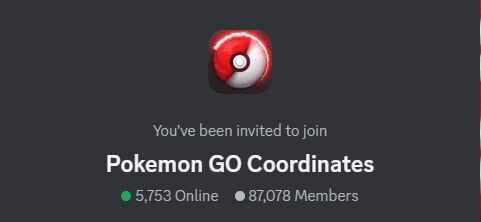 5

Pokémon GO Trading: Trading, Friends, Coordinates

This is one of the best Pokémon Go trade Discord servers available. Despite only having around 4k members, here you are sure to find players that want to trade and make friends. This server is perfect for players that want more of a social aspect to the server, however, it also has extra useful information, such as coordinates discussion. As well as that, you can find the usual meta discussions for the game that cover various topics like PvP, raiding, and much more.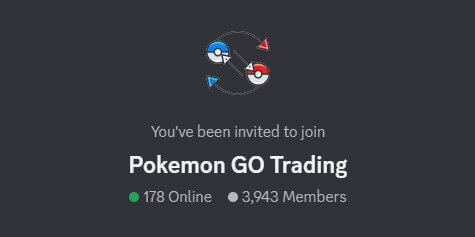 6

Pokémon Go Raids: Global Pokémon Go Raid Discord

This is another raiding-focused Pokémon Go Discord server. It has an active community of over 190k members, but, specializes in a particular player base. This server requires that you verify you have a level 30+ account, ensuring the members are only the most experienced Pokémon trainers around the globe. Based on this, you can find veteran players sharing 5-star raid tips and tricks, as well as high-level and high-IV Pokémon trading.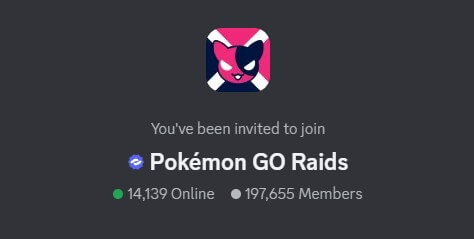 7

The Silph Road: Trainers' Communication

The Silph Road is one of the largest Pokémon Go Reddit communities, covering the latest Pokémon Go discoveries and research. What many don't know is that they have their own Discord server, with over 50k active members. This server is one of the best to go to if you want to connect with experienced players and learn from them. It also includes a great social aspect, so it is perfect to make fellow Pokémon trainer friends.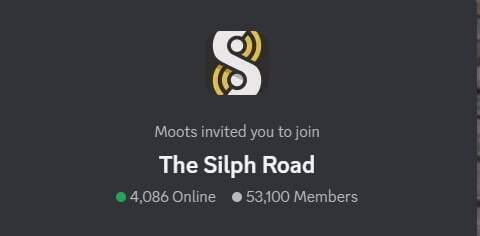 8

Pokémon GO Raiders: Pokémon Go Remote Raid & Giveaway

Another raid-focused server is the Pokémon Go Raiders Discord server. Bolstering 5,000 raids per day, and 215k active members, it is no surprise that this is one of the best communities to join. This server also features lots of giveaways, so it can be a great place to get started learning the raid mechanics and receiving freebies. Since it is such a large server, there is a lot of useful wisdom and information for the game to be found here.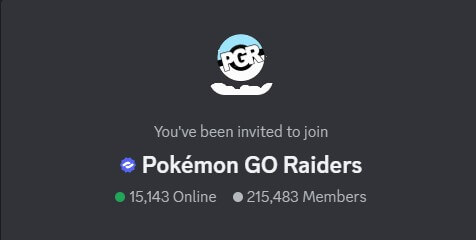 9

Pokedex100: Pokémon GO Hunting Server

This is one of the largest servers on this list with over 540k active members. It features lots of information about nests, quests, raids, and general Pokémon Go tips and tricks. There are also lots of freebies to be had on this server, in the form of giveaways and contests. This is one of the best servers to learn the meta of the game, so it is perfect for beginner players.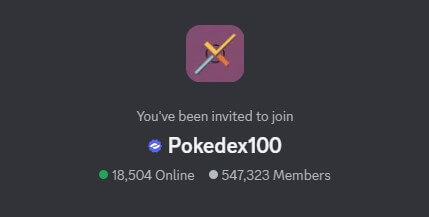 10

Pokémon: News and Chat

The official r/Pokémon Discord channel is another great option. It has over 330k members, that cover all things Pokémon – not just Pokémon Go. Here you can find discussions on Pokémon news, games, anime, and much more. It does have dedicated Pokémon Go players however that discuss the game in dedicated channels. For this reason, it can be a great place to gain useful information on the game, as well as learn about the franchise in general.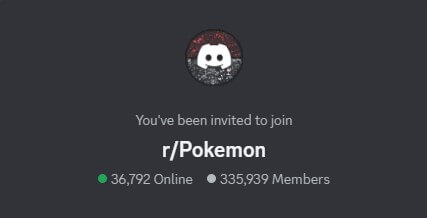 Part 2: Extra Tips-Play Pokémon Go without Walking
Have you dreamt of being able to play Pokémon Go without leaving the comfort of your own home, or even walking? If you have, then you need to check out Wootechy iMoveGo location changer. iMoveGo is an application that can be used to spoof your GPS location, causing your smartphone to think it is somewhere other than where it is. The benefit of using such a service for Pokémon Go is that it can allow you access to location-specific events and Pokémon, without going to them.
Key Features of iMoveGo
75.000.000+
Downloads
Spoof your location anywhere on the globe in location-based apps like Pokémon Go.

Ability to simulate GPS movement using joystick controls.

Set your own routes and use popular GPX files. Including multi-destination support.

Select between various movement speeds, including walking, driving, or running.
These advantages can help you in Pokémon Go tremendously, as you can access all features of the game from your house.
Now, follow the steps to play Pokemon Go without moving
Step 1: first step is to download and install the iMoveGo application on your computer. It is available on both Mac and Windows computers. Then, run it and Click "Get Started"
Step 2: Next, connect your smartphone via a USB cable to the computer. You can use both iOS and Android devices.
Step 3: Enable the USB transfer protocol connection for your device. This depends on your device but is easy to do by following the on-screen instructions.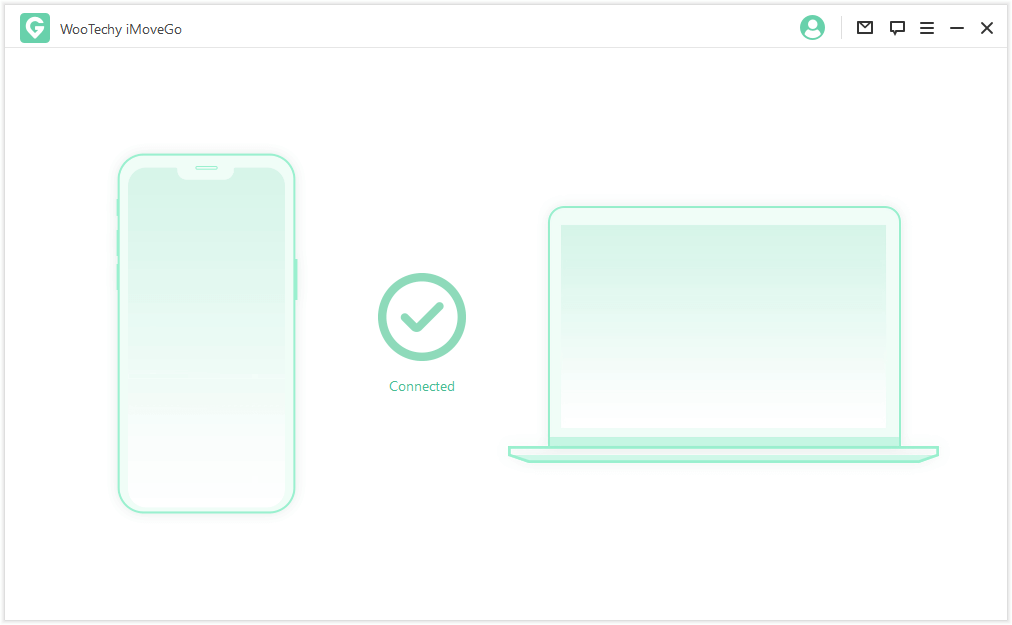 Step 4: Choose a preferred mode in the up right corner. Enter your location to teleport, or custom a route to manipulate your Pokémon Go location!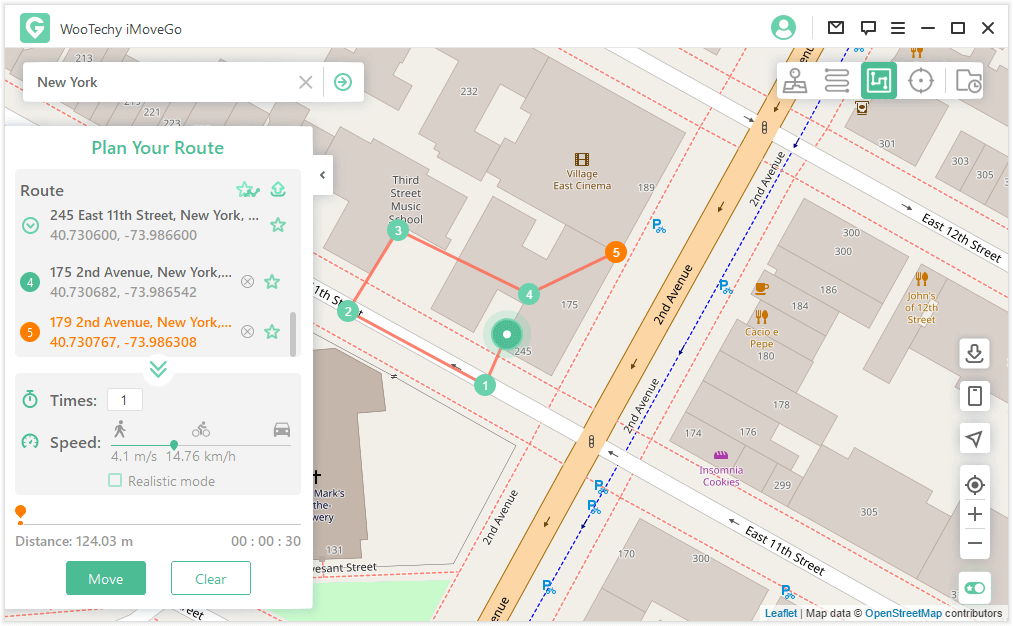 Tips
When spoofing Pokemon Go locations with iMoveGo, you can also set random function, returns and loops to make the movement in realistic mode. Besides,
Cool timer function
is also a useful choice.
[Conclusion]
To conclude, there are many Pokémon Go Discord servers as outlined in this article. Different servers are better depending on what you want, as some of them have specific focuses. However, you can find some servers that cover pretty much all aspects of the game. Joining a server can be very useful in catching 'em all, but so can using a GPS spoofing app such as iMoveGo. What Discord servers don't provide but iMoveGo does is the ability to teleport virtually anywhere on the globe.