iSpoofer was a crowd favorite that helped users all over the world spoof their location on Pokémon GO. Now that iSpoofer Pokémon GO app has shut down, people are scouring the Internet for iSpoofer iOS install/the best iSpoofer alternative.
If that is you, then you have come to the right place. We'll tell you what series of events led to iSpoofer PoGo shutting down, and what is the best solution available today to spoof your location on the official Pokemon GO app without jailbreak.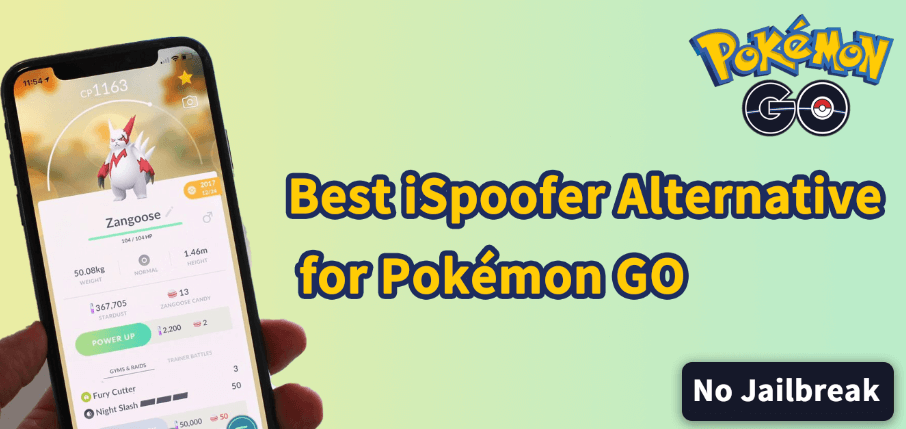 Part 1. Does iSpoofer Still Work for Pokémon GO?
Unfortunately, no. On the 3rd of September 2020, all subscribers to the iSpoofer for PoGo app got a message informing them that iSpoofer was shutting down two weeks from that day. The announcement didn't give much detail except for the fact that all subscription payments will be canceled shortly, and the app will no longer be supported. The message did end on a hopeful note saying the team behind iSpoofer for Pokémon GO was working on coming up with a new solution. However, no news has been heard about it yet.
Therefore, it is safe to say that not only does iSpoofer no longer work for Pokémon GO, but users have also been warned that they will get a definite ban if any attempt is made to use the iSpoofer on Pokémon GO.

Why has this happened? Speculation was rife when the message was sent to all users. However, many agreed that this was all connected to one main event.
Part 2. Why Did iSpoofer Stop Working?
In 2020, iSpoofer sent out a message to their subscribers notifying them of their imminent shutdown in 2 weeks. Since iSpoofer provided similar abilities to PokeGo++, which was hit with a lawsuit as copyright infringement, we can only assume that the team behind the iSpoofer app wanted to avoid a lawsuit against them.
Before iSpoofer stopped working, Niantic's lawsuit claimed monetary damages against the hacker group Global++ for three apps they had created that were a copy of the original games developed by Niantic – Pokemon GO, Ingress, and Harry Potter. The derivative versions of the three games were PokeGo++, Ingress++, and Potter++.
These copycat versions gave players abilities that were not included in the original version. Niantic felt this was all an infringement on the company's intellectual property right and wanted compensation for lost gains.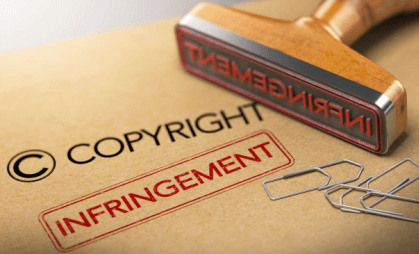 However, do not worry. There is still an easy way to spoof your GPS location on Pokemon GO, and it has never been easier. Read on!
Part 3. The Safest iSpoofer Pokémon GO Alternative
iSpoofer has been shut down, but that doesn't mean all hope is lost. iMoveGo is one of the most trusted software available today to replace iSpoofer for Pokémon GO.
Unlike iSpoofer required you to delete your Pokémon GO app and download a tweaked version, with WooTehcy iMoveGo, you can spoof the official Pokémon GO app. Within a few clicks, you can have the software installed and have it spoof your GPS location on all location-based apps.
On top of that, it has a free trial that you can use to make sure the features are suited for all your purposes.
Powerful Features:
Draw customized routes for your Pokémon GO avatar along.

100% secure and would not get detected by Pokémon GO.

Instantly teleport you to any place in the world safely.

Compatible with iPhones and Androids (including the latest iOS 15).

Free trial is available for every user.
iSpoofer Pokémon GO Alternative Video Guide:
iSpoofer iOS & Android Alternative
Step 1. Install WooTechy iMoveGo and connect your device via USB to your computer.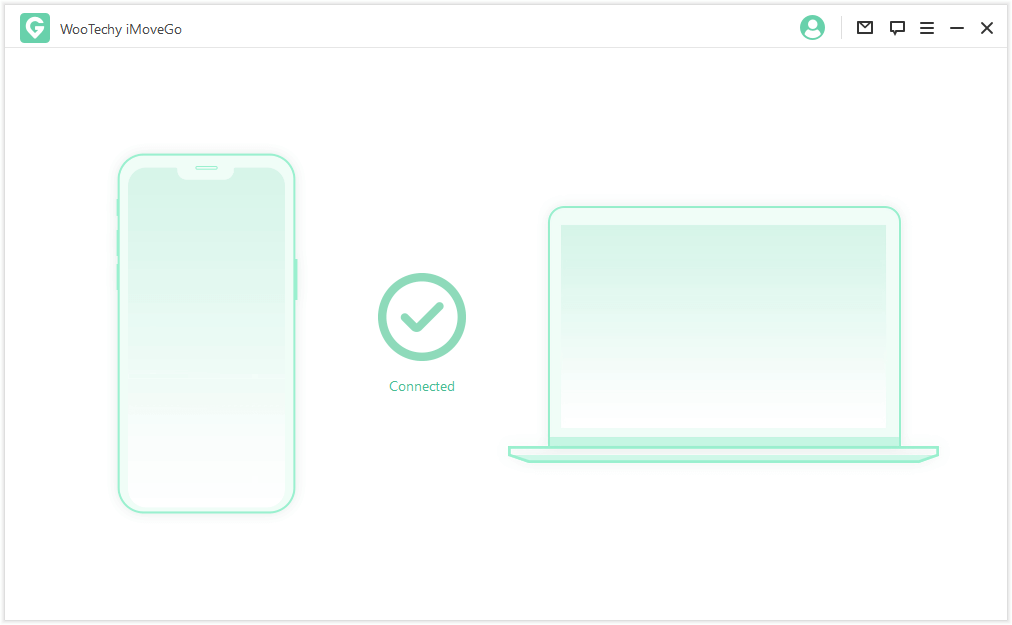 Step 2. Enter any places you desire in the search bar or simply click on the map to select locations.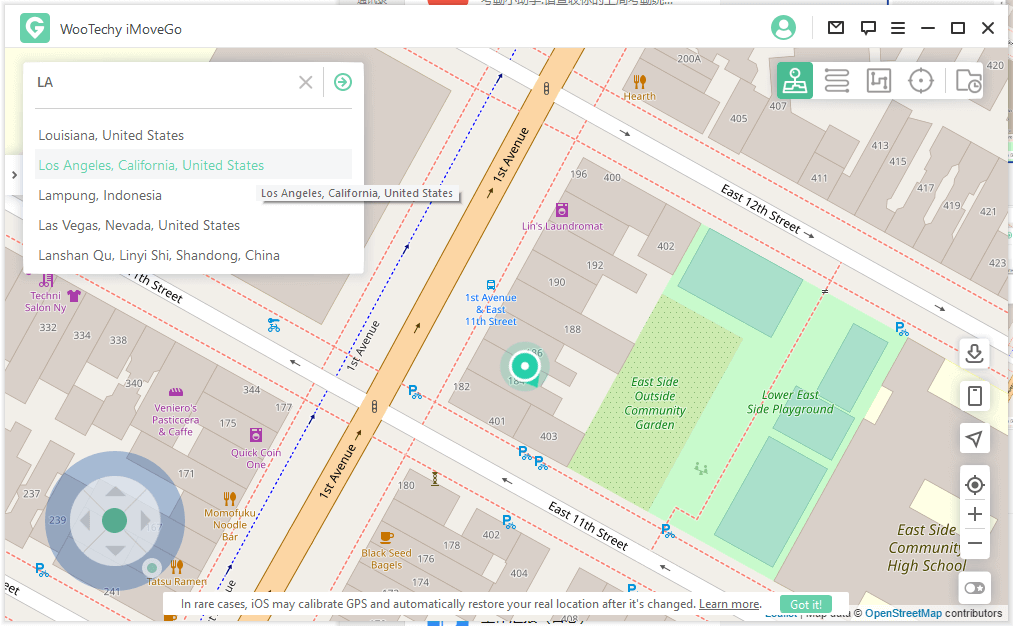 Step 3. Plan a route or use the joystick for Pokémon GO. Confirm the location and click "Move" to be on your way.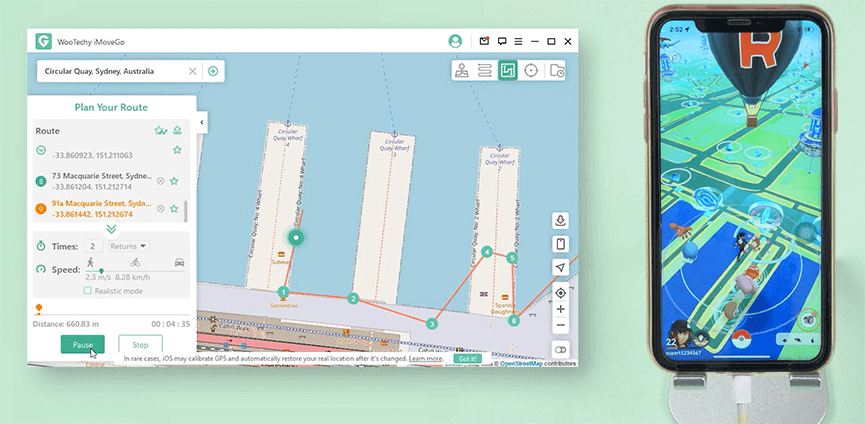 Cooldown Rule for iSpoofer Alternative
| Total Distance | Waiting Period | Total Distance | Waiting Period |
| --- | --- | --- | --- |
| 1 km | 1 minute | 125 km | 33 minutes |
| 2 km | 1 minutes | 150 km | 36 minutes |
| 4 km | 2 minutes | 180 km | 39 minutes |
| 10 km | 8 minutes | 200 km | 42 minutes |
| 15 km | 11 minutes | 300 km | 50 minutes |
| 20 km | 13 minutes | 400 km | 56 minutes |
| 25 km | 15minutes | 500 km | 64 minutes |
| 30 km | 18 minutes | 600 km | 72 minutes |
| 40 km | 22 minutes | 700 km | 80 minutes |
| 45 km | 23 minutes | 800 km | 86 minutes |
| 60 km | 25 minutes | 1000 km | 100 minutes |
| 80 km | 27 minutes | 1250 km | 118 minutes |
| 100 km | 30 minutes | 1266+ km | 120+ minutes |
Conclusion
To avoid the risk of being sued, the team behind iSpoofer had to close shop and stop supporting their app. Users had their subscriptions canceled without any information on what was going to happen next.
Luckily, professional location spoofer iMoveGo is available for everyone to use as a better solution to iSpoofer iOS & Android. An easy-to-use software with a free trial, you really have nothing to lose by giving this app a try.