iSpoofer is a popular third-party tool that helps users all over the world spoof location on Pokémon GO. With iSpoofer activation key and paid version, players could collect as many Pokemons as possible without actually be in those places. However, what can we do with the new policy since you're not safe to spoof your location with iSpoofer Pokemon GO App? Keep reading and you may find the answer!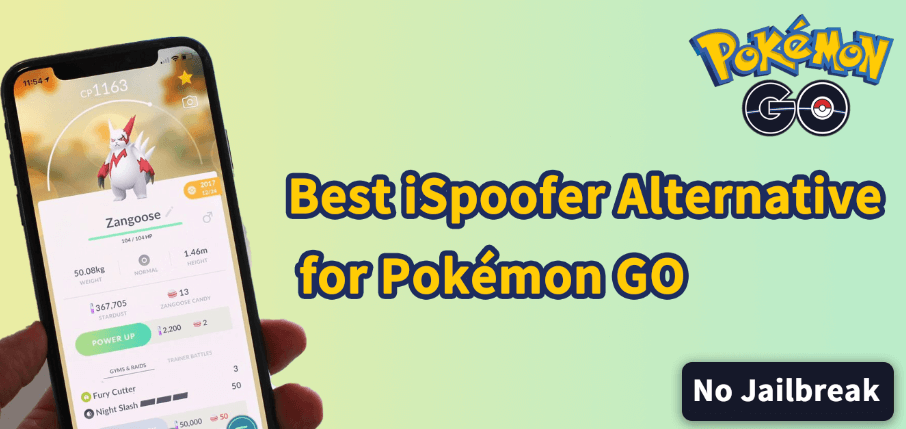 Part 1. What Is iSpoofer & How to Spoof Pokemon Go
iSpoofer iOS provides users with joystick to control their GPS locations, thus Pokémon GO users become its fan and fake their location to collect Pokemons in the game. Unfortunately, iSpoofer team announced they have ended the support for their app, and it's pretty sure that that iSpooofer has shut down. The news did end on a hopeful note saying the team behind iSpoofer for Pokémon GO was working on coming up with a new solution. But no news has been heard about it yet.
Even though iSpoofer for Pokemon Go is not available anymore, many alternatives come up and we also have tested for you. For those users who still want to know how to use iSpoofer, below are the steps:
Step 1: Make sure that your computer has installed the latest iTunes, or you cannot spoof your location successfully.
Step 2: Download and install the iSpoofer Pokemon Go iOS app. Then connect your iPhone to computer.
Step 3: The iSpoofer application will allow you to adjust your pin to your desired location. Tap on Move to change location on iPhone.
Step 4: Finally disconnect your phone from PC, and Pokenmon Go will collect simulated location of your iPhone.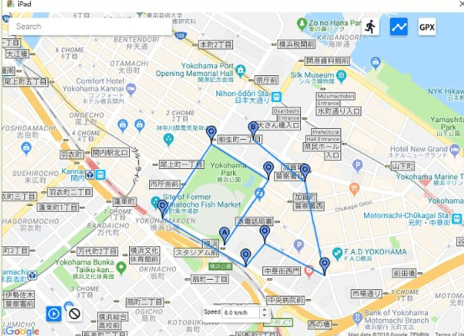 Part 2. Possible Reasons for iSpoofer Shutting Down
There could be many reasons that iSpoofer shuts down, and we would like to bring up some possibilities:
Since iSpoofer provided similar abilities to PokeGo++, which was hit with a lawsuit as copyright infringement.

Due to the terms and conditions of Pokemon Go, iSpoofer got banned and users would risk losing account if they keep using iSpoofer PoGo.

Many other alternative applications come up, and iSpoofer team wanted to devote to other studies.

Tip:
However, do not worry. There is still an easy way to spoof your GPS location on Pokemon GO, and it has never been easier. Read on!
Part 3. The Best Pokemon Go Spoofer for iSpoofer Alternative in 2023 [Android & iOS]
Among all these Pokemon Go spoofer, we have tested tools for you. iMoveGo will perfectly meet your needs and can even achieve more. Just like iSpoofer, you can change location on iPhone and Android effectively with joystick, no matter you come across problems such as Find My not working or being tracked by your employer. Moreover, you can simulate GPS route which will definitely accelerate your collecting Pokemons.
Below are other features of WooTehcy iMoveGo:
75.000.000+
Downloads
Draw customized routes with adjustable speed for your Pokémon GO avatar along.

100% secure and would not get detected by Pokémon GO.

Instantly teleport you to any place in the world safely.

Compatible with iPhones and Androids (including the latest iOS 16).

Pokemon Go Joystick is supported.

Enable to change location of up 10 decices at the same time.

Free trial is available for every user.
iSpoofer Pokémon GO Alternative Video Guide:
Steps to Use iMoveGo - Pokemon Go Spoofer
Step 1. Install WooTechy iMoveGo and connect your Android or iOS device via USB to your computer. Remember to Trust or Allow when it pops out.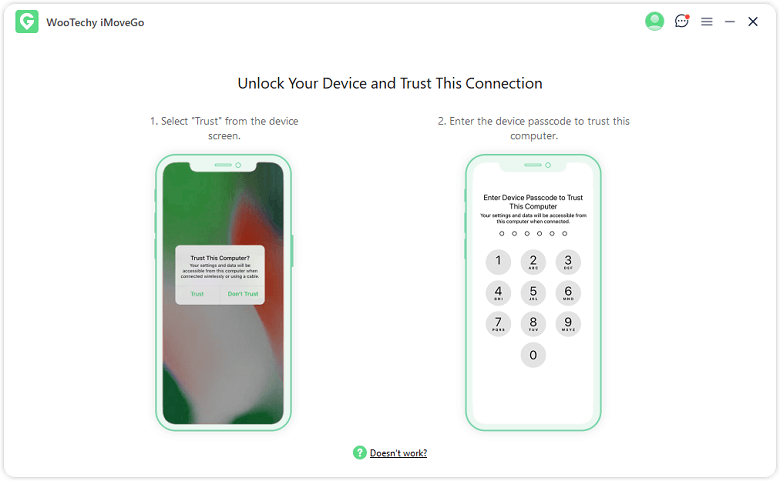 Step 2. Choose Teleport Mode - the forth icon from the upper-right corner. Enter any location you want to spoof on your phone in the search bar, or simply click on the map to move your pin.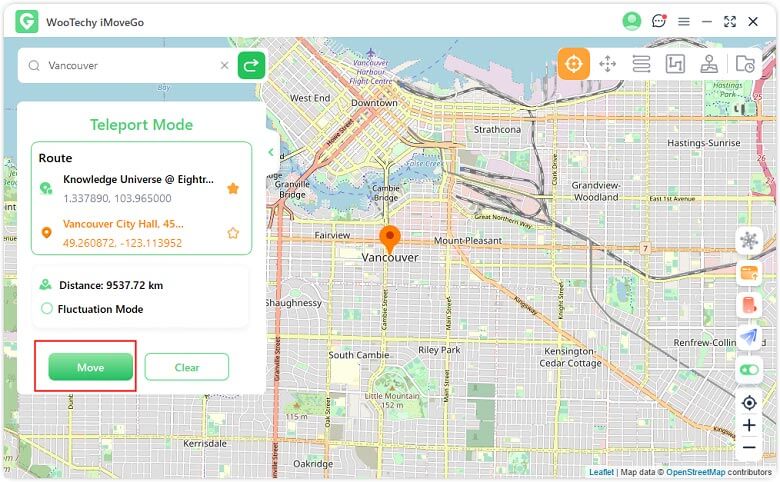 Step 3. Plan a route or use the joystick for Pokémon GO. Confirm the location and click Move to spoof your location.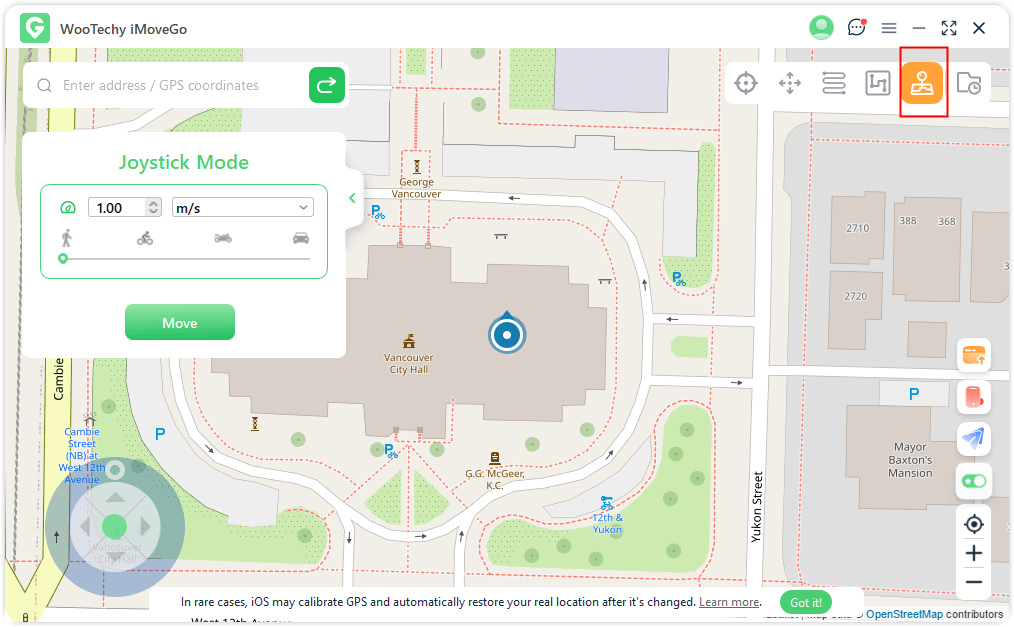 Step 4. Now Pokemon Go app will capture the simulated location on your phone, and you can easily go find your Pokemon now!
Cooldown Rule for iSpoofer Alternative
| Total Distance | Waiting Period | Total Distance | Waiting Period |
| --- | --- | --- | --- |
| 1 km | 1 minute | 125 km | 33 minutes |
| 2 km | 1 minutes | 150 km | 36 minutes |
| 4 km | 2 minutes | 180 km | 39 minutes |
| 10 km | 8 minutes | 200 km | 42 minutes |
| 15 km | 11 minutes | 300 km | 50 minutes |
| 20 km | 13 minutes | 400 km | 56 minutes |
| 25 km | 15minutes | 500 km | 64 minutes |
| 30 km | 18 minutes | 600 km | 72 minutes |
| 40 km | 22 minutes | 700 km | 80 minutes |
| 45 km | 23 minutes | 800 km | 86 minutes |
| 60 km | 25 minutes | 1000 km | 100 minutes |
| 80 km | 27 minutes | 1250 km | 118 minutes |
| 100 km | 30 minutes | 1266+ km | 120+ minutes |
Conclusion
The question about how to spoof Pokemon Go is always heated, and users are crazily searching for Pokemon Go spoofer for iOS or Android. iMoveGo should be the best choice for you to try since iSpoofer iOS cannot be utilized anymore. With the free trial provided by the iOS 16 location spoofer, why not give it a try?