Are you ready for a spooky challenge in Pokemon Go? The new Spooky Cipher event is now live, and it's full of challenges and rewards. To participate, you'll need to find and complete special field research tasks. These tasks will be hidden in cyphers, so you'll need to use your decoding skills to figure them out. Follow this guide, you will learn what is Pokemon Go Spooky Cipher, and how to complete the field research tasks.
What is the Spooky Cipher in Pokemon Go
The Spooky Cipher is a special and limited-time event in Pokémon Go that takes place during the Go Tour: Hoenn event. During this event, you can find special field research tasks that are hidden in cyphers. These tasks range from catching certain types of Pokémon to using items to battle in raids and provide rewards such as berries, Poké Balls, and encounter opportunities with rare Pokémon.
However, the highlight of the Pokemon Go spooky cipher field research is the Cipher Decoding Challeng, which requires you to use your decoding skills and knowledge of Pokémon to unlock the rewards.
Pokémon Go Spooky Cipher Field Research Tasks and Rewards
The Spooky Cipher tasks are different from other field research tasks in a few ways. First, the challenges are hidden in ciphers, so you'll need to use your decoding skills to figure them out. Second, the rewards for completing these tasks are encounters with rare Ghost-type Pokémon.
There are four Spooky Cipher tasks in total, and each one rewards you with an encounter with a different Ghost-type Pokémon.
| Tasks | Rewards |
| --- | --- |
| Use 5 Berries to help catch Pokémon | Duskull encounter |
| Make 3 Great Curveball Throws in a row | Sableye encounter |
| Transfer 5 Pokémon | Shuppet encounter |
| Evolve a Nincada | Shedinja encounter |
Tips for Completing Pokemon Go Spooky Cypher Tasks
The Spooky Cipher event is a great opportunity to get your hands on some rare Ghost-type Pokémon. So if you're looking for a rare Pokemon, check out some tips here.
The ciphers are made up of letters from the Pokémon Go alphabet.
The rewards for completing the tasks are encounters with Duskull, Shuppet, Sableye, and Shedinja.
Make sure you have enough Nincada candy to evolve one. You can get Nincada candy by catching Nincada, evolving Nincada into Shedinja, or transferring Nincada.
Practice how to throw a curveball throws on easy-to-catch Pokémon, such as Pidgey or Rattata. Once you are confident in your ability to make consistent great curveball throws, try the task on a more difficult Pokémon, such as a Skarmory or a Rhyhorn.
Use any type of berry to help catch Pokémon. Golden Razz Berries are the most effective, but any berry will work.
Bonus: How to Complete Pokemon Go Tasks without Moving
You can still play Pokémon Go and complete tasks without moving if there are some bad conditions such as physical limitations, lack of time, bad weather conditions or personal preference. And the best way is to use the iMoveGo location spoofer.
iMoveGo is a GPS location changer that fully supports Pokemon Go, allowing you to fake location or simulate GPS movement when playing Pokemon Go. This means that you can appear to be walking around, even if you're not actually moving. With iMoveGo, you can perform various actions in the game such as catching Pokémon, spinning PokéStops, hatching eggs, and completing research tasks, all while remaining in one location.
The Features of WooTechy iMoveGo - The Best iOS Location Changer

75.000.000+

Download

Change your location in Pokémon Go to anywhere with only 1 click.

Simulate realistic movement.

Control your speed and route in Pokémon Go.

Freely moving in 360 degrees with a built-in Pokemon Go joystick.

Change the location of up to 10 devices simultaneously.

Support both Android and iOS location spoofing without Jailbreaking.

Built-in Pokestop Map to play Pokemon Go effectively.

Teleportation reminder with a Cooling timer.
iMoveGo is easy to use. To complete Pokemon Go tasks without moving, follow the below guides.
Step 1: Install iMoveGo on your computer. It is available for Windows and Mac.
Step 2: Launch iMoveGo and connect your iPhone or Android to your computer. You can choose to finish the connection with USB or WiFi. If you are the first time to use this tool, USB is essential. WiFi is available afterwards.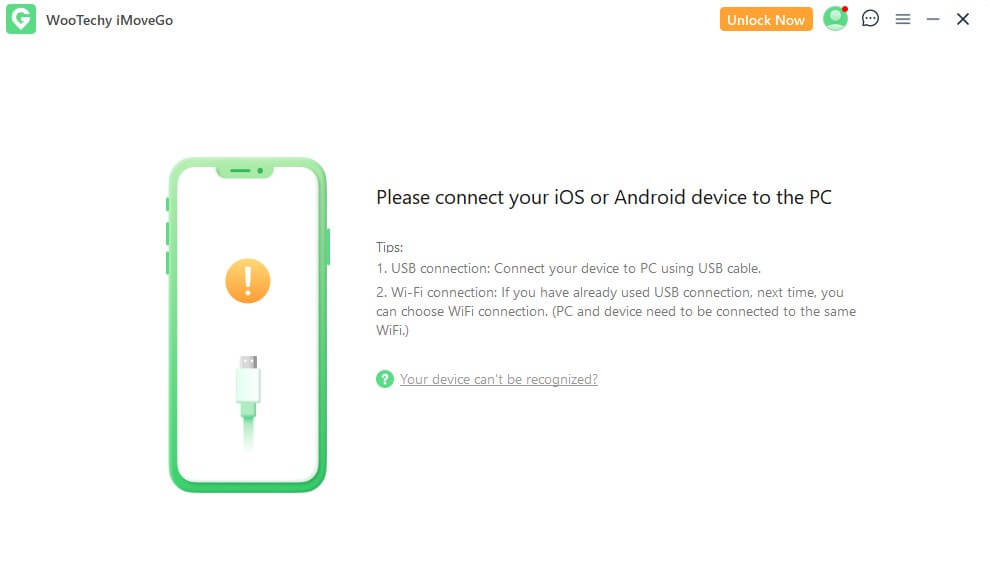 Step 3: Once connected, you should see there are 5 modes for location transporting. To instantly change your Pokemon Go location to a certain spot, choose Teleport Mode.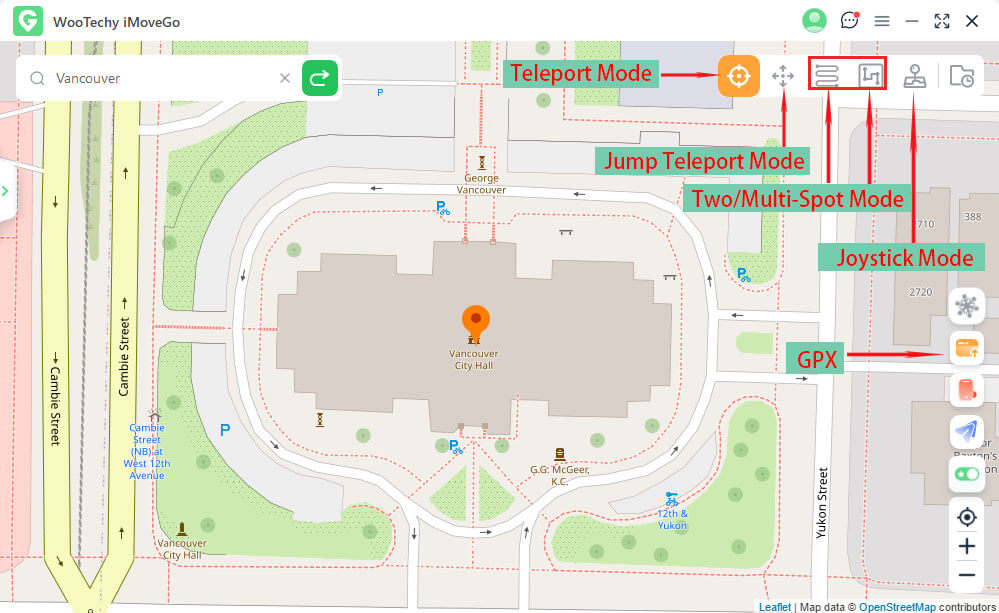 Step 4: Confirm the destination by entering the address, Pokemon coordinates or directly selecting the map. Once done, click Move and your location will be changed in real time.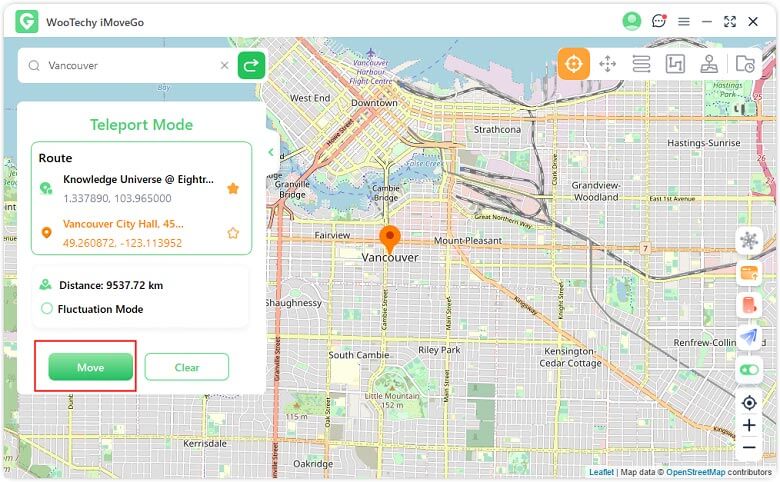 Tip:

Jump Teleport Mode, Two-Spot Mode and Multi-Spot Mode are for GPS simulation. With that, you can set 2 or unlimited spots to plan a route and adjust the speed to make the fake location more realistic without being detected. Joystick is for direction controlling.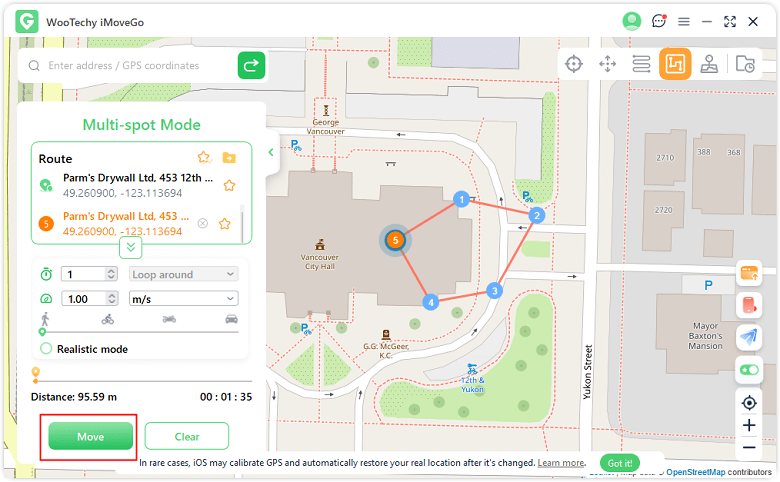 Conclusion
In this article, we have presented you what is Pokemon Go spooky cipher and how to complete the field research tasks. Hope it helps! Also, we have provided hidden gameplay to complete Pokemon Go tasks without moving, by simulating movement or teleporting location with iMoveGo. It can be advantageous if you don't want to go outside or you want to catch more Pokemon. You can download it for free. Give it a try and see if it meets your needs.