Questionnaire:
Have you encountered the issue of "
Find My Friends Not Updating Location
" on iOS 16?
With the release of iOS 16, Apple introduced significant updates to its live location tracking feature. Whereas with older operating systems, GPS location would only be updated periodically, with the latest iteration of the FindMy app users can track a device's location even if it has been powered off or erased.
Despite these improvements, you might still find that Find My Friends is not working for you. In this article, we'll look at some solutions to Find My not working and an iOS 16 location changer to help you reclaim your privacy.
Part 1. Common Reasons For Find My Friends Not Working
Apple's Find My Friends and Find My Phone services (now grouped into one app called simply "Find My") can be a useful way to check up on friends and family and even recover lost and stolen devices. If Find My's live location in iOS15 is not working, this can be a cause for concern. However, the reasons for this issue can be very small issues that are fortunately easy to resolve.
Here are some reasons Why Find My friends Not Updating Location:
1

GPS Is Turned Off/Network Connection

iOS 16's live location tracker doesn't rely solely on GPS tracking to monitor your location as they can use cellular data to determine your position. When you are connected to a mobile network, your phone is sending and receiving signals from cell towers. By calculating the time a signal takes to get from a tower to your phone and back, your network provider can get a pretty accurate idea of your location.

However, if you are in an area where you aren't getting a signal, your phone will try and determine your location using GPS. If your GPS is disabled, this can result in Find My Friends not working.
2

Background App Refresh Is Disabled

Background App Refresh is a setting that allows apps to update even when they aren't open. Many people like to disable this feature as it uses a lot of battery power. However, when background app refresh is off, location services aren't able to get precise information about your location. This can result in a "location not found" message appearing in the Find My app.
3

iCloud and Find My Have Been Disabled

Sometimes phones seem to have a mind of their own and your settings can change seemingly out of nowhere. Occasionally when phones are updated, they can reset some settings and features. If your iPhone was recently updated, then this may have caused your iCloud and Find My Phone settings to be turned off.
4

You Aren't Signed In With The Correct Apple ID

When you are using the Find My app to locate one of your devices, you will need to be signed in with the same Apple ID as that on the lost device.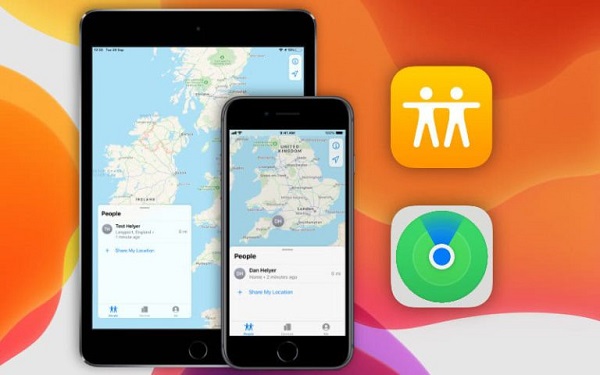 Part 2. Fixes For Find My Live Location iOS 16 Not Working
Luckily you don't have to be a tech guru to resolve the common issues with iPhone's live location tracking. Most of these fixes just involve a bit of fiddling around in the settings. So, without further ado, here are the ways to get your live location back up and running!
1

Enable GPS Services and Location Sharing

To turn your GPS tracking on, open the Settings app and go to Privacy. From there, navigate to Location Services and toggle them on. If Location Services are already enabled, try turning it off and back on again.

To enable location sharing, go to Settings, then iCloud. From here go to Find My and make sure Share My Location is turned on.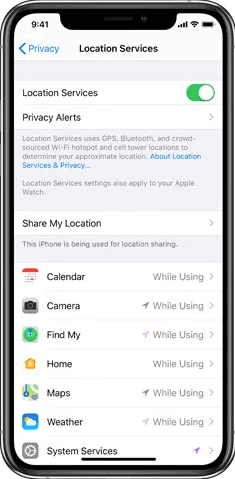 2

Check Your Network Connection

In the Settings app, go to either Wi-Fi or Cellular depending on whether you're using mobile data or Wi-Fi. Check if you are getting any signal and then turn on either Wi-Fi or cellular data. If you are using Wi-Fi, make sure you are connected to the strongest available network.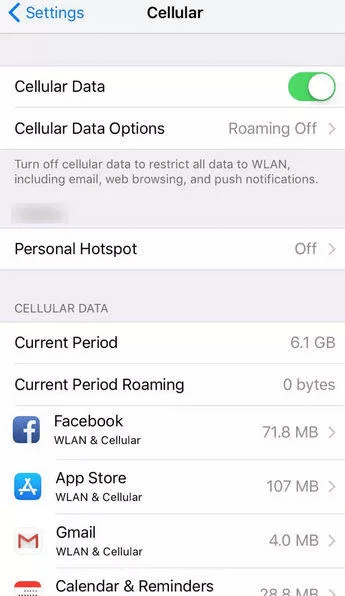 If your connection still isn't working, you can try resetting it. In your Settings go to General, then tap on Reset and select the option to Reset Network Settings.
3

Enable Background App Refresh

If your Find My Live Location in iOS 16 is still not working, make sure that Background App Refresh is turned on. To do this, go to Settings > General >Background App Refresh and tap the toggle to turn it on.
4

Enable iCloud and Find My

As we mentioned before, system updates can result in changes to your device's settings. Make sure your iCloud and Find My are enabled by following these steps.

In the Settings app, tap on your name at the top of the screen. You will see an iCloud option. If there is a number of gigabytes next to it, this means iCloud is enabled. If it is turned off, tap on it to activate.

Then, go to Find My. Tap on Find My iPhone and you will see the settings for Find My iPhone, Find My Network, and Send Last Location. Make sure these are all switched on.
5

Make Sure You're Using The Right Apple ID

If you're trying to find a lost or stolen device using Find My Phone, you'll need to be logged in with the same Apple ID as the one on the device you're trying to locate. If you are using someone else's device to find your phone, you can open Find My and tap on the Me option at the bottom of the screen. Then select the Help A Friend setting. This will open iCloud and allow you to log in with your Apple ID.
6

Check For Updates

Sometimes, issues with Find My's live location services not working in iOS15 can be caused by a device being out of date. To update to the latest iOS version open Settings, go to General, and select Software Update. If there is an update available you'll see the option to Download and Install.
7

Check Your Date & Time Settings

If you have manually changed your date and time settings, this can cause problems with your phone's location services. To fix this, go to Settings, then General, and select Date & Time. Make sure the option to Set Automatically is enabled.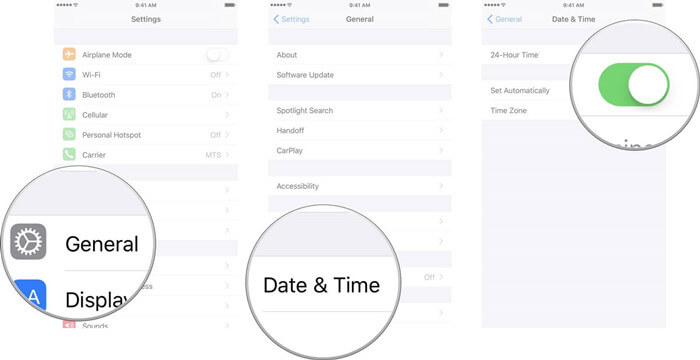 8

Force Quit The App

Issues with Find My Friends not working can be caused by glitches in the app. These can usually be resolved by restarting the app. You can simply swipe up on the app from the app selector screen to quit it. If you are on a Mac, you can quit an app by pressing Command + Q. If that doesn't work press Command + Option + Escape then select the Find My app and click on Force Quit.

When you open the app again it should be working normally.
9

Restart Your Device

If all else fails, turning your phone off and on again might resolve the problem. To do this, hold one of the volume buttons and the side button. Drag the slider to shut down, then wait 30 seconds and hold the side button until your device powers on again.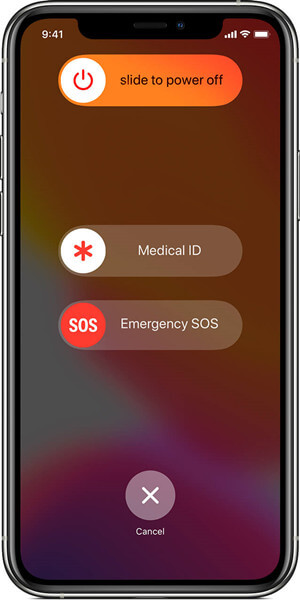 Ultimate Way: Manually Fix Fake Find My Friends Not Updating Location
Except the solutions mentioned above, there is another hidden way to fix Find My Friends not working--manually fix the location. Wootechy iMoveGo is a comprehensive location tool that almost meet your location needs. Whatever you wanna fix the location manually, fake your location on Find My, or hide location on iPhone to protect the privacy, iMoveGo can do it with only several click.
Key Features of iMoveGo
With iMoveGo, you can create a fake location that shows up in all your apps from iCloud and Find My to Tinder and Pokémon GO. Now check more features here:
75.000.000+
Downloads
Teleport your GPS location or fix location to anywhere in the world.

Simulate GPS your movement with a customized speed.

Works well on all the location-based apps, such as Pokémon GO, Tinder and Life360.

Spoof location on up to 10 devices at one time.

Compatible with both iOS and Android devices. Supports all iOS (including iOS 16) and Android versions.

Free trial is available for every user.
Fix Find My Friends not updating location by manually location setting, just takes 3 simple steps:
Video guide on how to solve Find My not updating location:
Step 1: Download
First, you need to install iMoveGo onto your desktop. Click the Get Started button and plug your iPhone into your computer. You can also connect your phone with the computer via Wi-Fi next time.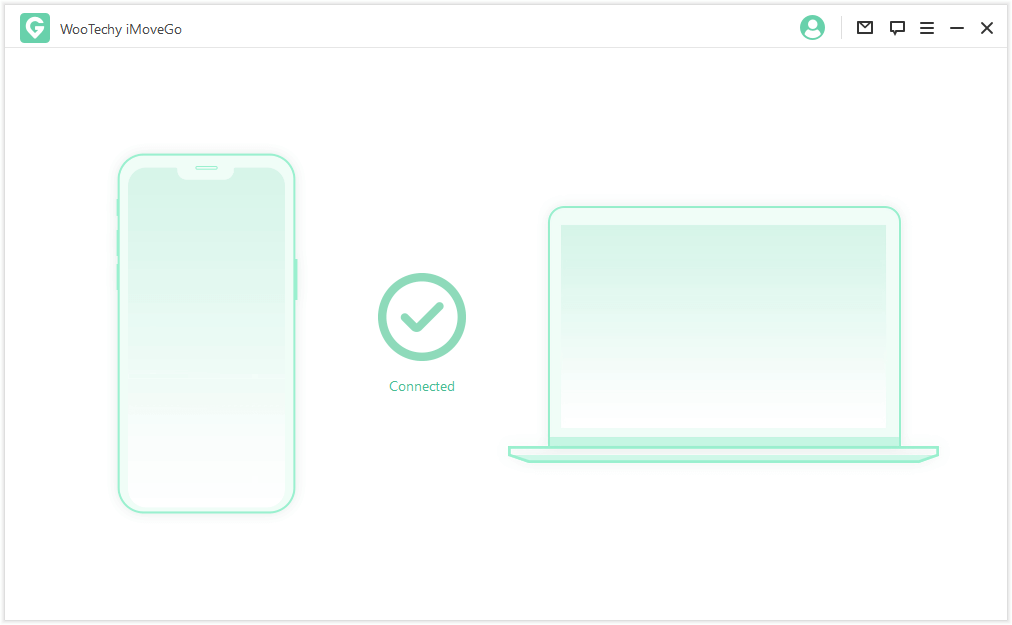 Step 2: Set fake location
A map will appear with your current location shown. Enter any address or GPS coordinates you want in the search bar. For fix Find My location issues, enter your real address. For fake location on Find My, tap any place you want to fake to.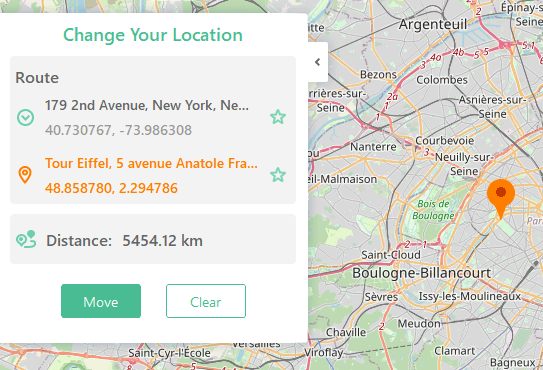 For the purposes of demonstration, we've indicated that we want to move to the Eiffel Tower in Paris.

If you've picked the location you want to switch to, you're ready to click "Move". This is now the location your iPhone will use on all your apps.
Step 3: Share your location
It's time to give your new location a test run. Open the Find My app on your iPhone and click the middle button to start sharing your location. Enter a contact you want to share your location with and set it for as long as you want to continue sharing your live location.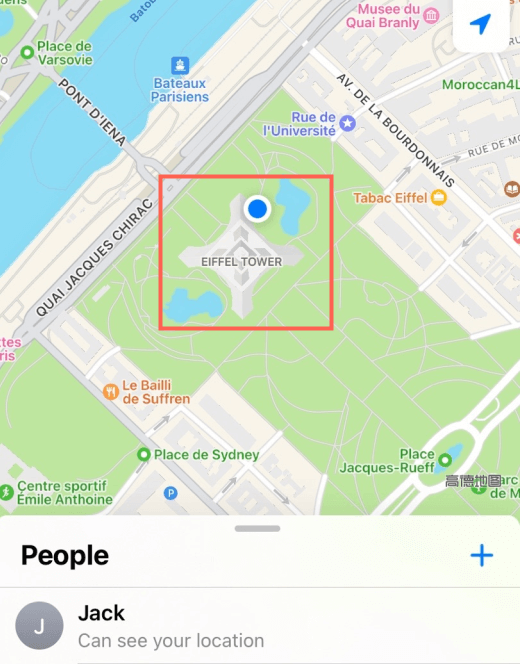 Conclusion
Problems with iOS 16's live location services can be frustrating. By using the steps above you should be able to fix all of the most common issues that result in Find My Friends not working. If you're looking for some privacy from GPS tracking that doesn't cause problems with Find My Friends, we recommend using iMoveGo.
We now have a number of solutions to fix why is my Find My Friends not working on iOS 16. Apple's new iOS update coming soon, does Find My Friends will not updating location too on iOS 17? Let's stay tuned.