When using social media apps like Snapchat, Tinder, or Zenly, having proper tools can help you remain anonymous and reach different locations without leaving home.
While you are able to hide your location completely in Zenly by using "Ghost Mode", this only freezes your location on the app. If you are trying to reach new regions and groups, the only way to do this is by learning how to fake location on Zenly.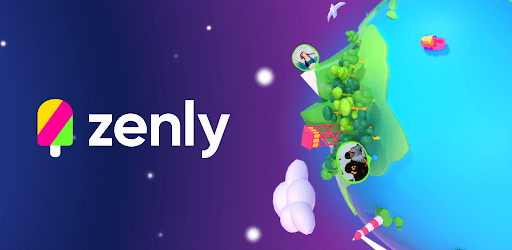 Instead of using a VPN or using an alternate sim card, which is unreliable, the best method is to use a location changer. Here are the most popular methods on how to fake zenly location:
Fake Zenly Location via GPS Spoofer (No Jailbreak)
One of the best location changer apps on the market is iMoveGo. iMoveGo is a secure tool for long-term usage and offers a great free trial. What's great about this app is that it is incredibly easy to use and can be used on all smartphones.
The app works by changing the GPS data on your phone. This means that on all the location-based apps like Zenly and Snapchat, you will appear in an entirely different location, allowing you to meet new people and engage with regional groups.
Key Features of iMoveGo
75.000.000+
Downloads
Teleport your GPS location to anywhere in the world.

Simulate GPS movement with a customized speed.

Works well on all location-based apps, such as Zenly and Snapchat.

Compatible with both iOS and Android devices. (Including iOS 15)

Free trial is available for every user.
Watch Video Guide of How to Fake Location on Zenly/Snapchat
Here is a step-by-step guide to using iMoveGo:
Step 1. Install iMoveGo app onto your computer. Connect your iOS or Android device via a USB cable or WIFI connection.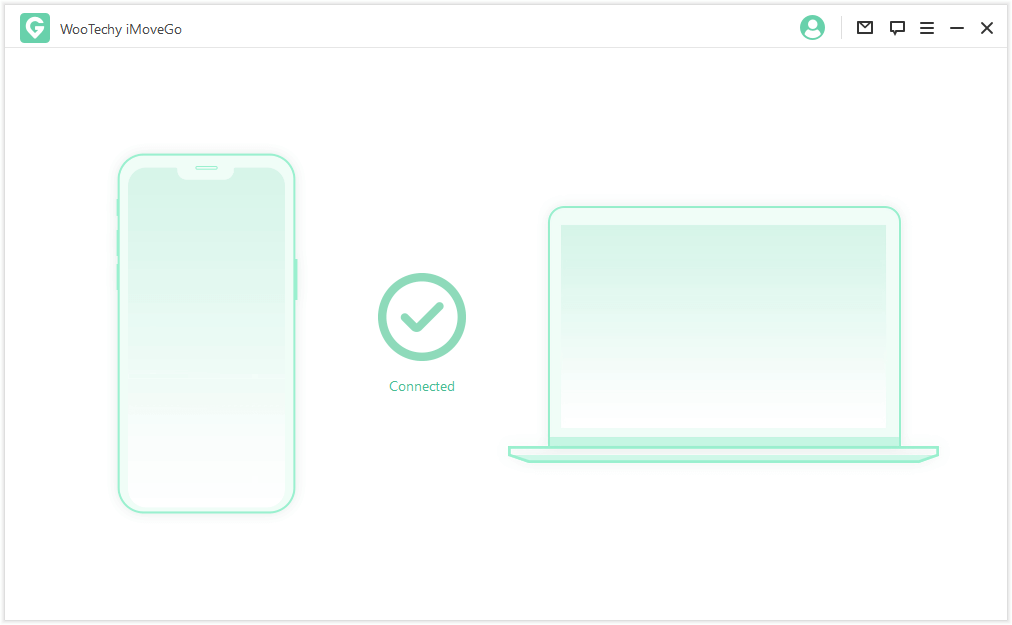 Step 2. Now, a map will load. You will see a search bar that allows you to type any locations you desire.

Step 3. Once you select your new location, click the Move button to change the location on your phone.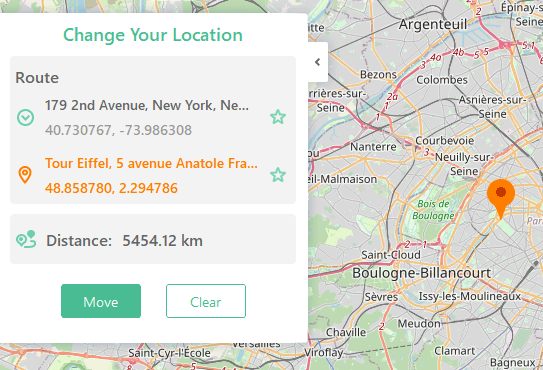 Now, your location should be changed. To check that it worked, open an app like Zenly or Apple Map to ensure that your phone now shows your location in the selected region.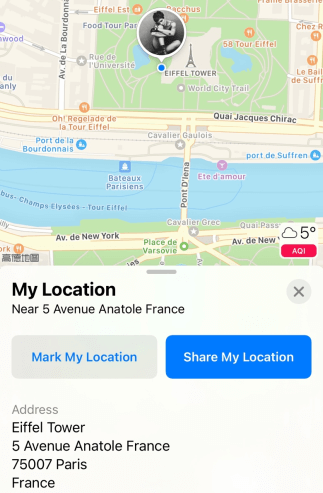 Once you complete these steps, you will notice that any app that uses your location data will be altered. This is also great for games like Pokemon GO that use your location to unlock special points of interest.
Fake Zenly Location via Play Store Apps (Android Only)
Another version of the location changer app method is using the app Fake GPS joystick. This app lets you place your location wherever you'd like on a map, and the app transmits your location as such. Using this method is great in the short term but can be problematic in the long term.
Features:
Can change the user's GPS location instantly.

Able to use longitude and latitude coordinates to search new location.

Doesn't require a computer to work with.
Here is a step-by-step guide to using Fake GPS Joystick:
Step 1. Open the app and you will see the map loaded.
Step 2. In the map section, select a false location by long pressing the map on your route.
Step 3. If it is your first time using the app, you will need to allow the app to access your phone settings. Make sure the "Allow mock location" option is selected.
Step 4. Go back into the Fake GPS Joystick app and click on "Start" button to continue your routing.
Step 5. If you encounter any issue, the developers recommend you read their FAQ carefully. You can find the FAQ in the settings bar in the upper-right corner.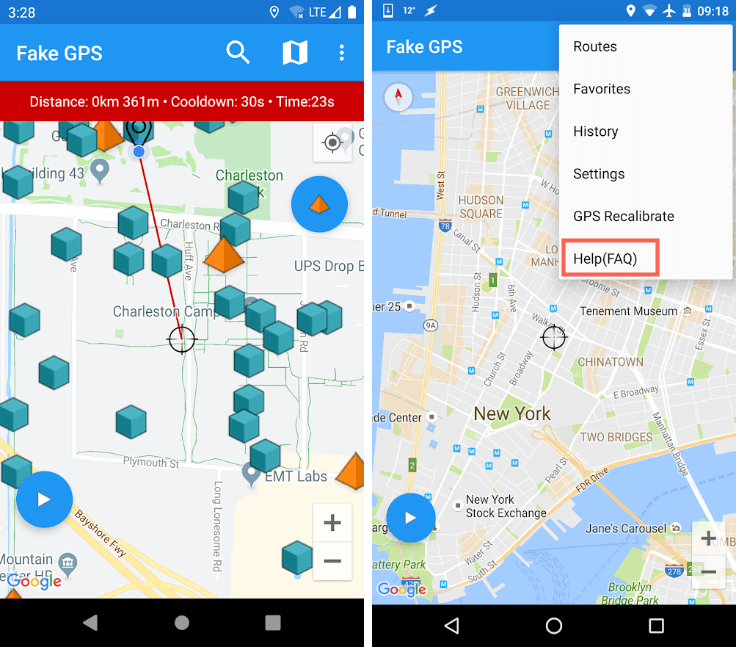 Unlike iMoveGo only requires a few clicks, the process will be really complex when setting up Fake GPS Joystick app.
Cons
It can't work for a long peroid. The location will be refreshed to your real location a few hours later.

This app includes a lot of advertisements that can affect performance.

App is known to crash and have frequent errors.

Users must read FAQs carefully to complete the setup process which is not user friendly.

Fake GPS is only available for Android users.
Fake Zenly Location via Cydia App (Require Jailbreak)
One popular method to unlock your iPhone's full capabilities is to jailbreak your phone. Note that this method can void the warranty on your phone, for most people it is not worth it.
By jailbreaking your phone, one of the common abilities you gain is being able to change your location, similar to using a GPS location changer app. If you're looking for how to change your Zenly location or gain other abilities, jailbreaking your iPhone with a service like Cydia is a great choice.
Here is a step-by-step process on how to do it.
Step 1. To jailbreak your iPhone, you will need to download a program like Checkra1n. Once your iPhone is jailbroken, you will need to download Cydia on your computer.
Step 2. After you install the program, plug your iPhone into your computer and allow for your computer to "trust" the Cydia program. Once the app is open, click start.
Step 3. Next, you will need to go into your iPhone's Settings > General > Profiles > Device Management and then trust the developer that is required by the Cydia Impactor software.
Step 4. In the Cydia software, tap the Go button and let the app jailbreak your device. Once the jailbreak process is complete, your iPhone will restart automatically.
Step 5. Now that your iPhone is jailbroken, you can open the Cydia app you will need to download the Relocate Reborn to change your location.
Step 6. After launching Relocate Reborn, you will be able to change your location to wherever you want.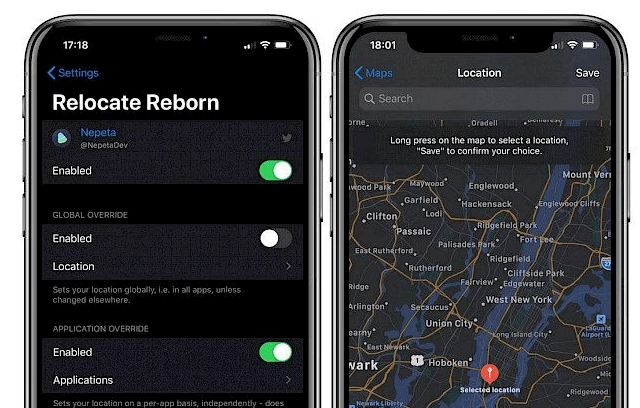 Cydia is a great option if you have an older and jailbroken iPhone, which allows you to gain new features and use a wider variety of apps. However, you can't jailbreak your iPhone if you are using the newest version of iOS. Moreover, it is important to know that jailbreaking your iPhone can cause more trouble and void existing warranty.
Conclusion
While all three options listed above are great ways to change your location, iMoveGo is the best method for changing your zenly location. iMoveGo works on all smartphone devices and is the easiest to use without any hassle. Most importantly, remember to be safe and have fun! Download iMoveGo and give it a try!