Everyone needs a bit of privacy. With the latest updates to iOS 16, staying lowkey has become even more of a challenge. If you use Find My Friends on your iOS device, then you're exposing yourself to one of the biggest privacy risks out there. Luckily, we're here to tell you how to fake location on Find My Friends without jailbreak and compromising your security.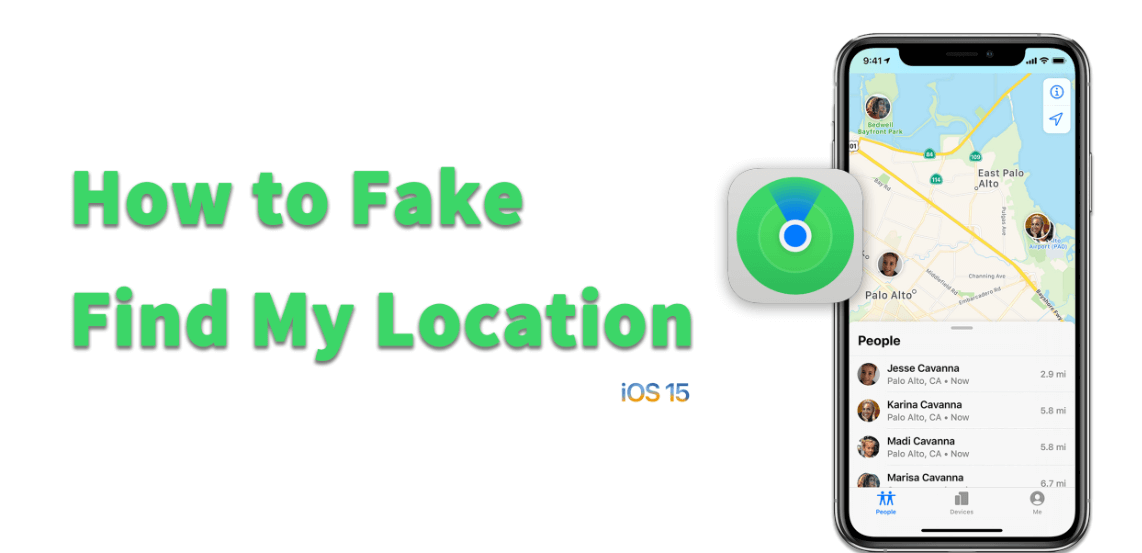 Part 1. What's New on Find My in iOS 16?
In iOS 13, Apple has combined Find my Friends with Find my iPhone in one convenient app called "Find My." Last September, Apple rolled out its latest operating system, iOS 16, for the benefit of Apple users worldwide. Some of the new features pertained to location sharing, especially on the Find My app. To get you up to speed, we outlined the major changes
First, you'll need to set up your location sharing on your iOS 16 device. Go to your device's settings and turn on location services. You must also turn on Find My iPhone inside your device's settings. Then, open the Find My app and enable location sharing inside the app.
Now, you're ready to share your live location using the Find My app. With the app open, click the button that says "Start Sharing" in the middle of the screen. At this point, a new view will pop up urging you to pick a contact you want to share your location with. Enter the contact's details and select the amount of time you want to spend sharing your location with them.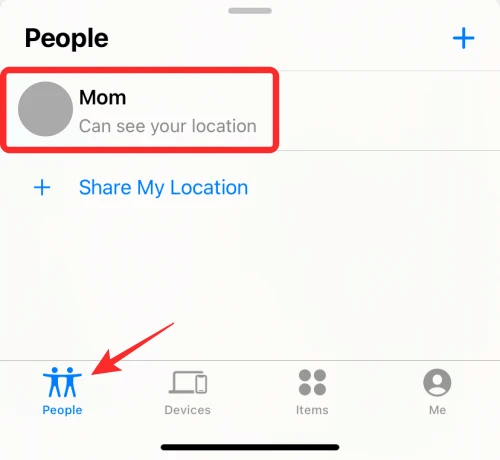 Now that you've begun sharing your location, you might notice that this differs from iOS 13 where your location was only shared with your contacts periodically. Nowadays, when you share your location in this fashion you're sharing it constantly. If you keep location sharing turned on, they'll be able to track your every move.
Part 2. Pros and Cons of Find My Live Location Sharing
If you have mixed feelings about this new way of sharing your live location, you're not alone. Some people enjoy the new live location sharing because it provides maximum accuracy as it constantly shares your location. The Find My app also helps users locate lost devices, even when they're turned off. Apple introduced further features like separation alerts and Find My Airpods, which many appreciate.
However, there are also drawbacks to all this location sharing. The fact that your contacts will be able to see every step you make when you share your location might bother you. Moreover, since you're now empowered to find your device when it's off, one wonders what else they can keep track of at the same time. Even devices that have been erased can still be reached! For these reasons, you might want to fake location on Find My when you use the app.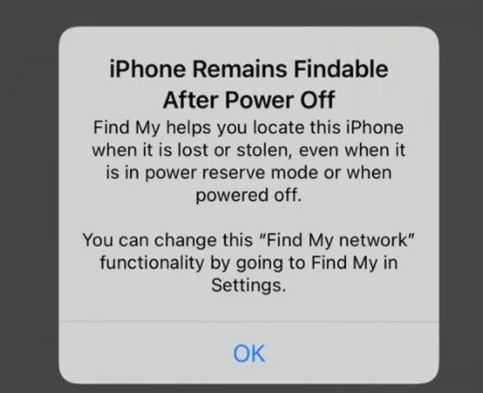 Part 2. How to Fake Location on Find My Friends (iOS 16 included)
With every iOS update, it gets a little more challenging to fake location on the Find My app. However, we've presented you with 3 options to achieve this goal, including a powerful location changer.
Method 1: Use Location Spoofer iMoveGo
iMoveGo is a powerful computer app that lets you change your GPS location and simulate GPS movement on iOS or Android. This tool helps you spoof your location on all apps that use your GPS, not just Find My.
Key Features of iMoveGo
75.000.000+
Downloads
Teleport your location to anywhere in the world.

Simulate GPS movement with a customized speed.

Works well on all location-based apps, such as Snapchat, Find My and even Pokémon GO.

Spoof location on up to 10 devices at one time.

Compatible with both iOS and Android devices. (Including iPod/iPad)

Free trial is available for every user.
Step 1: Download
First, you need to install iMoveGo onto your desktop. Then, plug your phone into your computer or connect to a same WIFI.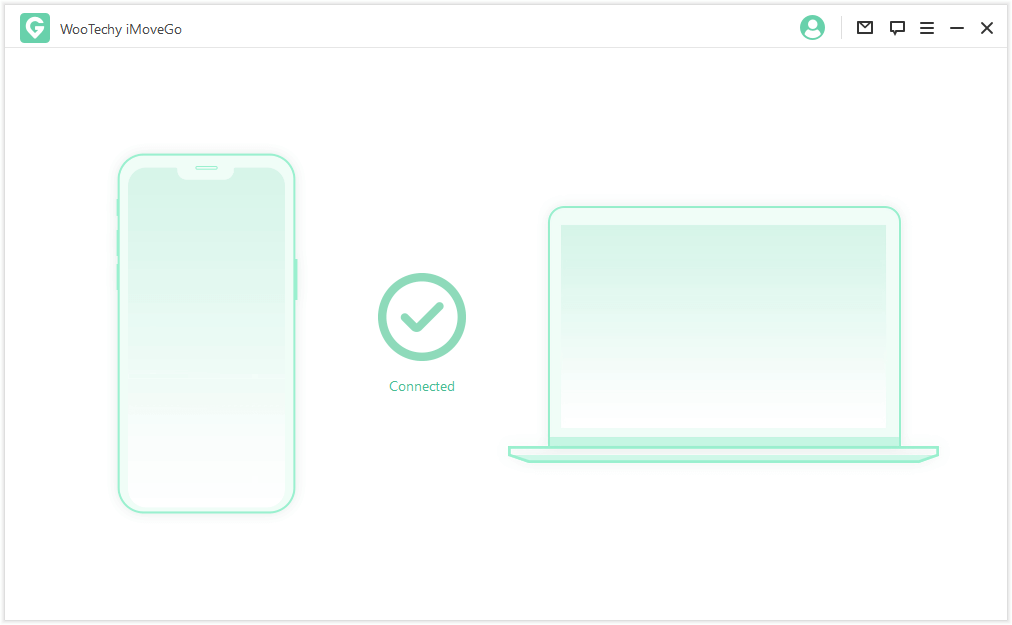 Step 2: Set fake location
A map will appear with your current location shown. In the upper left corner, you'll see a search bar. Use it to enter any address or GPS coordinates you want.

In my case, I choose Eiffel Tower in Paris. If you've picked the location you want to switch to, you're ready to click "Move".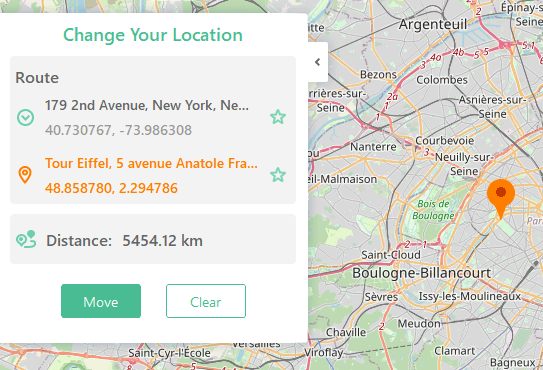 This is now the location your iPhone will use on your phone, including Find My and any other location-based apps.
Step 3: Share your location
It's time to give your new location a test run. Open the Find My app on your iPhone and click the middle button to start sharing your location. Enter a contact you want to share your location with and set it for as long as you want to continue sharing your live location.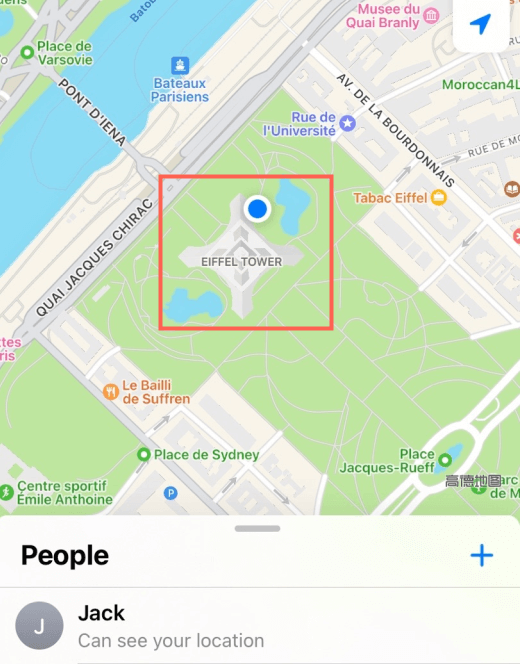 You should also try out their Two-spot mode or Multi-spot mode for sharing your GPS dynamically. These tools will help you simulate GPS movement from one place to another on Find My Friends.
Our Verdict
Based on our experience, iMoveGo provided the perfect combination of accuracy and ease of use when we moved our location. Moreover, you can even simulate a journey from one place to another which is perfect for AR games. Since the app simply runs off your desktop, you'll have no problems connecting as many devices as you need and switching their locations. Of course, the developers are busy preparing the app for all the latest updates, so it's completely compatible with your iOS 16 devices.
Get familiar with all of iMoveGo's features right now, download the app to get started.
Method 2: Jailbreak Your iPhone
The next option you have is to use an app like FMFNotifier on a jailbroken iPhone. One major problem: you can't jailbreak newer phones. That means if your phone uses iOS 16 or even an earlier operating system, you won't be able to jailbreak successfully. However, if you do decide to jailbreak an older phone to use FMFNotifier, you should know that it only allows you to send fixed fake locations to your friends, not dynamically changing ones. Ultimately, the meager benefits of using this app are probably not worth the risk that comes from jailbreaking a phone.
You can also check out their page on the Cydia app which is used by jailbroken phones. From this, you can see that the app hasn't been updated in over 5 years. As a result, it seems even less viable for everyday use, since it won't update its functionality for the current day.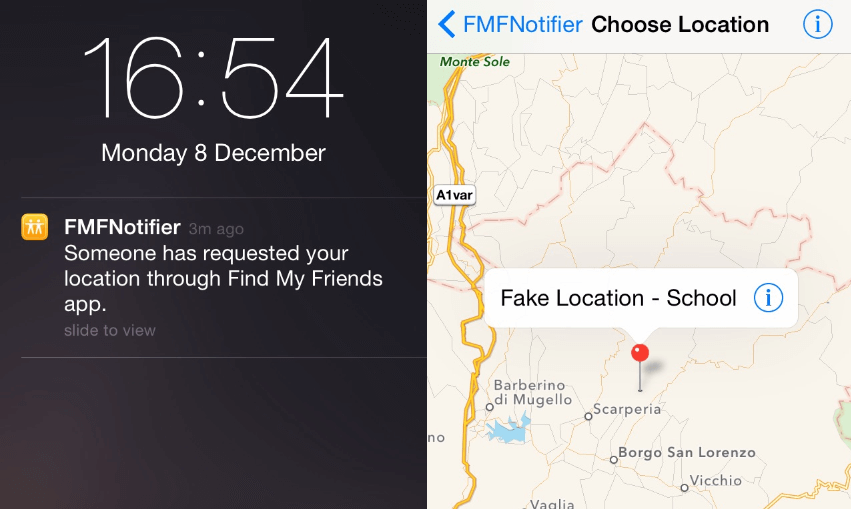 Method 3: Use Burner Phone
While it's possible to load a fake location on a burner phone to use Find My Friends, that seems like a lot of hassle compared to a simpler solution like iMoveGo. For example, you could use an old phone or iPod and share your location using Find My. Then, you could leave the device at home and pretend like you're still there. However, this won't let you simulate GPS movement since it will be in a fixed position. Furthermore, you can only change your location to a place where you can store your phone safely, which is a severe limitation.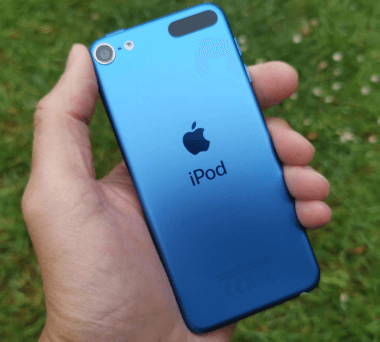 The Best Find My Friends Location Hack
Given the options we considered, the best way to fake location on Find My Friends app on iOS 16 was using iMoveGo. This is the ideal tool to use both for setting a single fake location and for simulating GPS movement from place to place. With this tool, you won't have to worry about Apple accessing your location data because the desktop app switches the location directly on your phone's GPS. As a result, you'll be able to mimic your location on any app. Fool your friends and reclaim your privacy, download iMoveGo to get started today.