What is iOS Instagram precise location? Does Instagram track your precise location, down to the street address, and show it to your followers? Instagram is one of the most popular social media platforms in the world, and it's no secret that the app tracks your location. In this article, we will show you everything about Instagram iOS precise location, and tell you how to manage your location settings.
Part 1: What is iOS Instagram Precise Location?
iOS Instagram Precise Location is a setting that allows Instagram to track your exact location, down to the street address. This setting is turned on by default, but you can turn it off in your phone's settings. If you turn off Precise Location, Instagram will only be able to track your approximate location.
While there were social media posts claiming that Instagram was sharing people's exact locations with others, leading to concerns about privacy and security. It's up to you to control whether to display your precise location on Instagram. However, if you're concerned about your privacy, we still highly recommend turning it off.
Part 2: How to Turn Off Precise Location Instagram?
This precaution is not limited to iPhone users alone; Android users can also disable the precise location option in their phone settings under "Personal." But the steps to turn off Instagram precise location are a little bit different between iOS and Android devices.
For iOS Users:
Open your iPhone's Settings app.
Tap on Privacy.
Tap on Location Services.
Scroll down and tap Instagram.
Under Location, select While Using the App or Never. Also, turn off the precise location.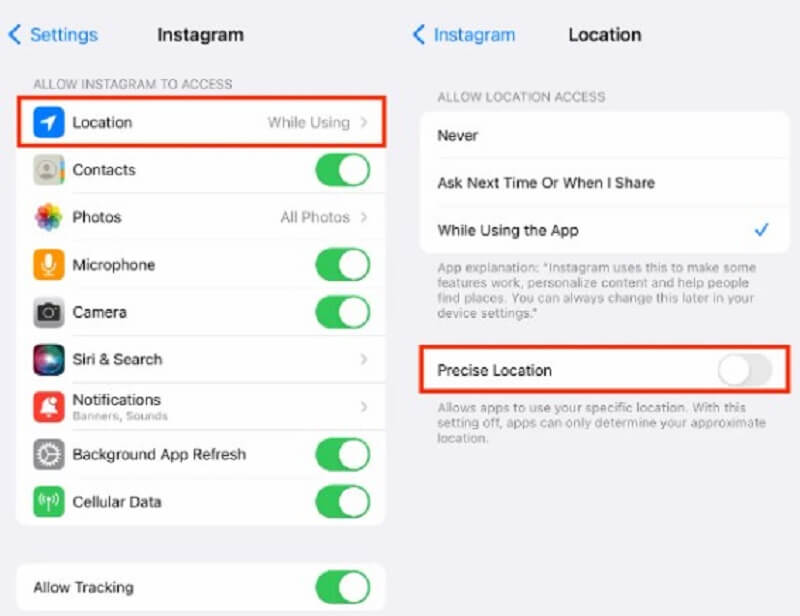 On Android:
Open your Android device's Settings app.
Tap on location.
Tap on App Permissions.
Find and tap Instagram.
Under Location, select While Using the App or Never.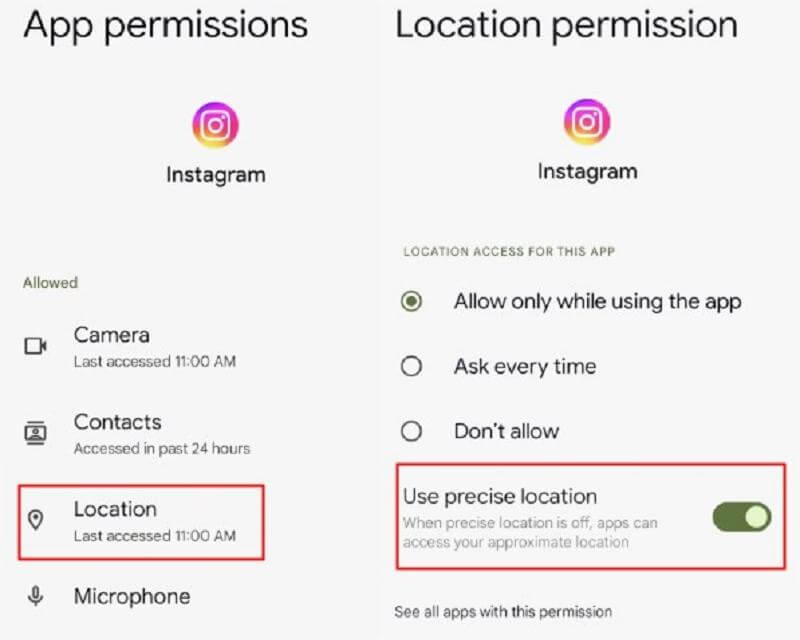 Note: If you turn off precise location for Instagram, you will still be able to see location tags on posts and stories, but Instagram will not be able to track your exact location.
Part 3: How to Hide or Fake Instagram Precise Location?
For those who prefer to use Instagram without sharing precise location tags, it's straightforward to turn off this setting in the iPhone's settings app. However, the precise location feature is also a useful tool for adding context to your posts, connecting with local communities, and discovering relevant content. In this case, many users prefer to fake their iOS precise Instagram location.
If you are also looking to display a different location on Instagram, to let someone think you are travelling, or think you are in another place, iMoveGo can help you. iMoveGo is a professional location changer designed for both iOS and Android devices, offering a seamless and realistic experience for modifying GPS locations. It allows you to spoof your precise location on popular platforms like Instagram, Grindr, Tinder or Facebook, providing you with greater control over your virtual presence.
75.000.000+

Download

Work with all location-based apps and AR games, such as Pokemon Go, Find My and Life360.

Real-time location changes to any spot in the world.

GPS movement simulation with customized route and speed.

Joystick control for direction.

No need to Jailbreak and Root. Safe and reliable.

Fake location of up to 10 devices at the same time.

Importing/exporting GPX files is also supported.
Without complicated setup processes, you can fake Instagram precise location on iOS and Android with only several steps. Following the guide now.
Step 1: Download and install iMoveGo on your computer. (Windows and Mac are both supported.)
Step 2: Connect your iPhone or Android device to your computer using a USB cable or Wi-Fi. For the first connection, USB is essential.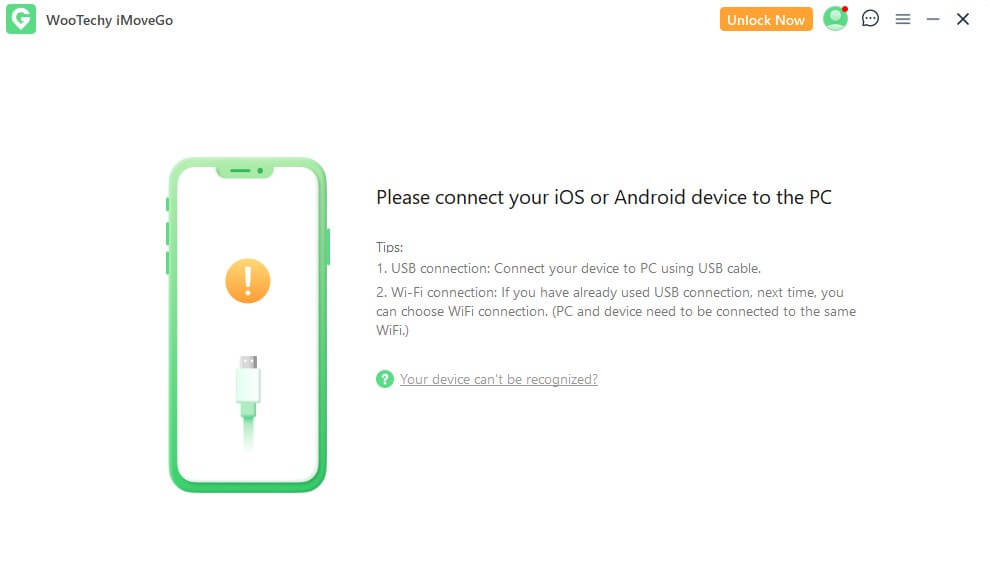 Step 3: Once done, you should see a map of your current location. In the "Location Modes" section in the top-right corner, select "Teleport Mode".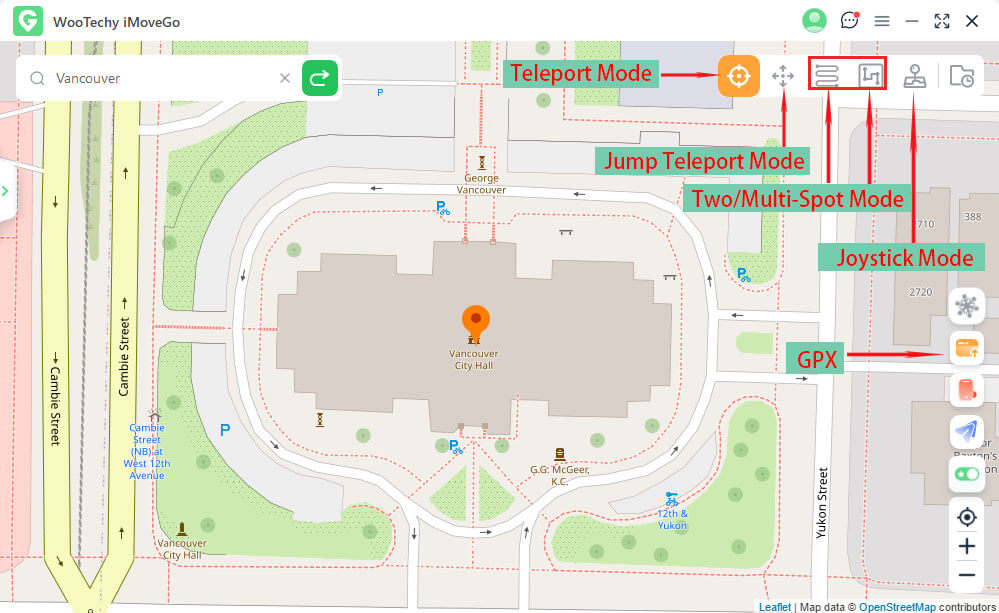 Step 4: Enter the precise location you want to change to in the "Search Location" field. You can enter the address, and the Instagram coordinates, or directly click a spot on the map. Then, click on the "Move" button to change your location.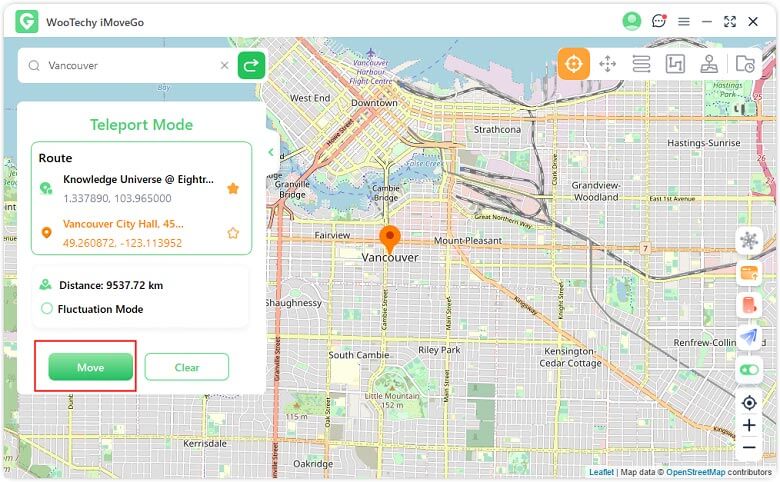 Now, open Instagram and you will find that your location has been changed.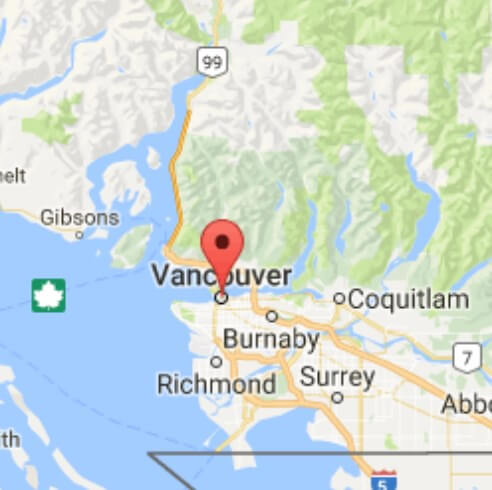 Conclusion
Instagram has become an integral part of our lives, connecting people, businesses, and influencers worldwide. However, to fully harness privacy, knowing how to turn off or change Instagram's precise location is essential. You can directly disable the iOS precise location Instagram on the setting. Or, spoofing your GPS coordinates with just a click in iMoveGo. With that, you can easy to change your location to anywhere without physically moving.
Change Instagram Location with iMoveGo:

75.000.000+

Download

Appear to be in a different location than you actually are.

Target more new audiences or business international customers.

Access location-based features that are not available in your current location.

Prank your friends and family by making them think you are somewhere you are not.