As soon as new technology is created, like GPS tracking devices and software, people are quick to create newer technology to either improve it or trick it. There can be numerous reasons why people would want to do either one of these things. Obviously, if you can improve technology, you can make money. But tricking something like GPS tracking to fake your live location on Messenger can be motivated by something other than money. In this post, you will learn how to fake live location on messenger.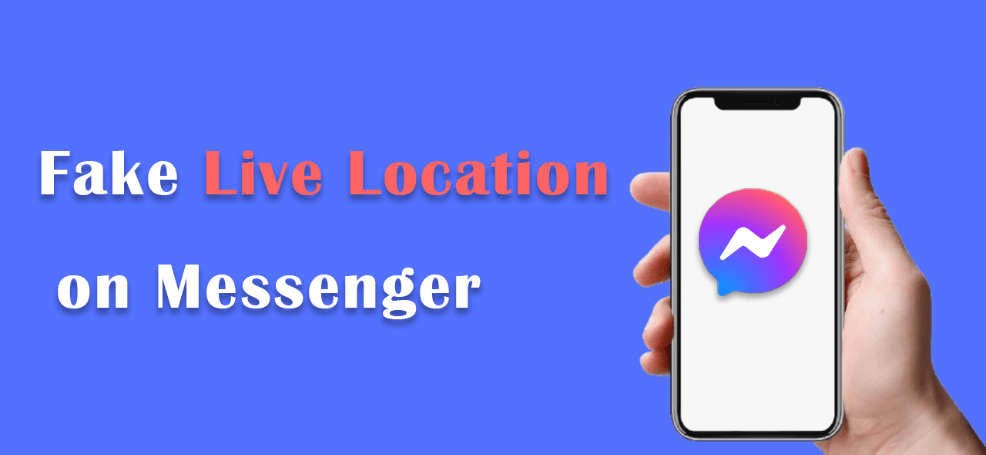 Part 1. Why Do We Want to Fake Our Live Location on Messenger?
Many people, for many reasons, don't want to be tracked. Perhaps, they like to be anonymous as they travel about. They may not like the idea of their local or federal government watching their every move. Or, perhaps, they don't want their parents or significant other snooping on them, like on Facebook Messenger. So, don't you want to know how to fake your live location on Messenger? At the least, it sounds like fun to me. Let's go!
Not long ago I needed to spoof my live location, but I didn't know what app to use. I was unsuccessful because of this. I assumed I could do it with a VPN, but I was wrong. I was living in Budapest, Hungary last year and I needed to do something that required me to use a U.S. phone number. So, I needed to fake my live location on my iPhone in order to get a free Google phone number. Long story short, I tried the best VPN apps for iOS and none of them worked. At the time, I did not know of such an amazing and perfect app as I do now. And this amazing app will especially work great for faking your live location on Messenger. It's user-friendly and doesn't require any special technical skills or knowledge.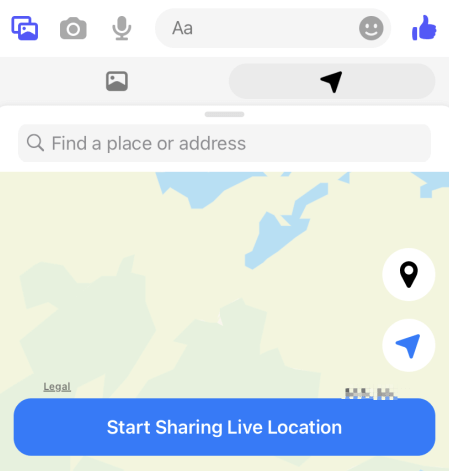 Part 2. How to Send Fake Location on Messenger
On Facebook Messenger, you can send location and share live location. If you only want to send a fake location, you just need to pin the location on the map and send it. If you have to share a fake live location, just skip and refer to the next part.
Here are the steps to send a fake location on Facebook Messenger:
Open Facebook Messenger on your phone and tap to open the conversation you need to send fake location.
Tap the blue picture icon on the top-left corner and then select the location icon.
A map will appear. Drag the black pin to choose a place or enter the address in the search bar, then tap Send Location to send the location you choose.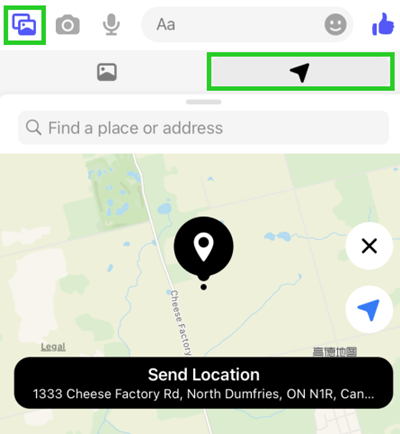 Part 3. How to Spoof Your Live Location on Messenger
As far as I'm concerned, there is only one way you'll want to do this, and that's with iMoveGo. This software is all you need to get the job done. It is made exactly for this. I'll go over the three main steps so you know how to send fake live location on Messenger.
Salient Features of iMoveGo
Changes GPS location to a specified area in 1 click, even requires no jailbreaking or rooting.
Supports both Android and iOS devices, as well as all Android and iOS OS versions, including iOS 16.
Free trial feature for every Android and iOS user.
Allows users to spoof the location of 5 devices simultaneously.
Steps to use iMoveGo to fake live location on Messenger:
Step 1. Install the iMoveGo on your PC. Then connect your device to your PC with your sync cable. Once your device is connected, and you can see it, you'll eventually see the map.
Note: After you connect your phone to the computer with USB successfully, you will be able to connect via Wi-Fi next time.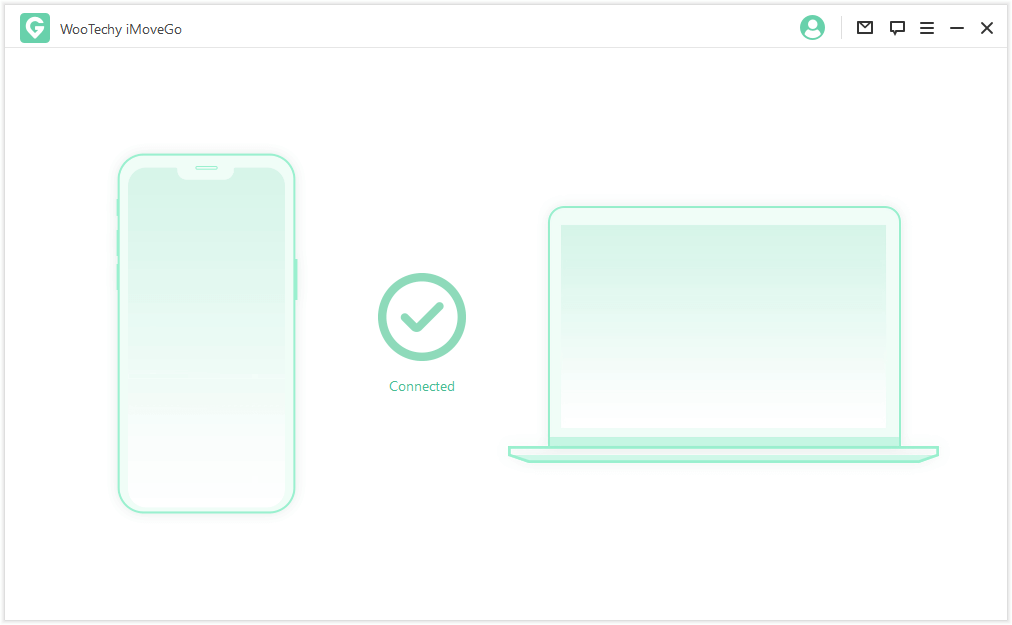 Step 2. Select a new location using the Teleport Mode (the 4th option). Once you have a destination selected, click the Move option. You can even create a customized route with Two-spot Mode (the 2nd option) or Multi-spot Mode (the 3rd option).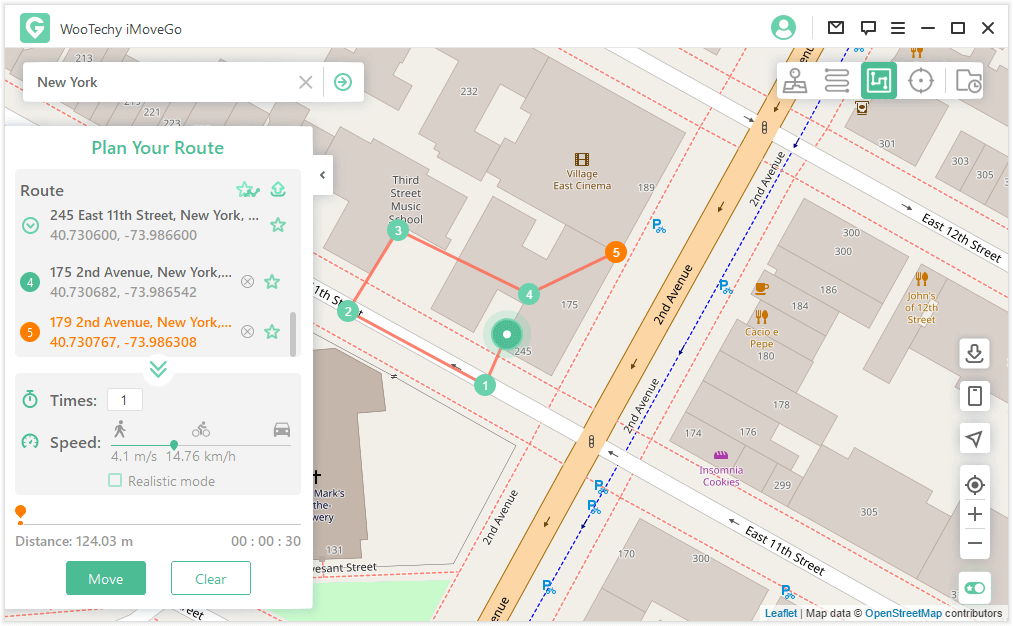 Step 3. iMoveGo will change your location or complete the movement as planned.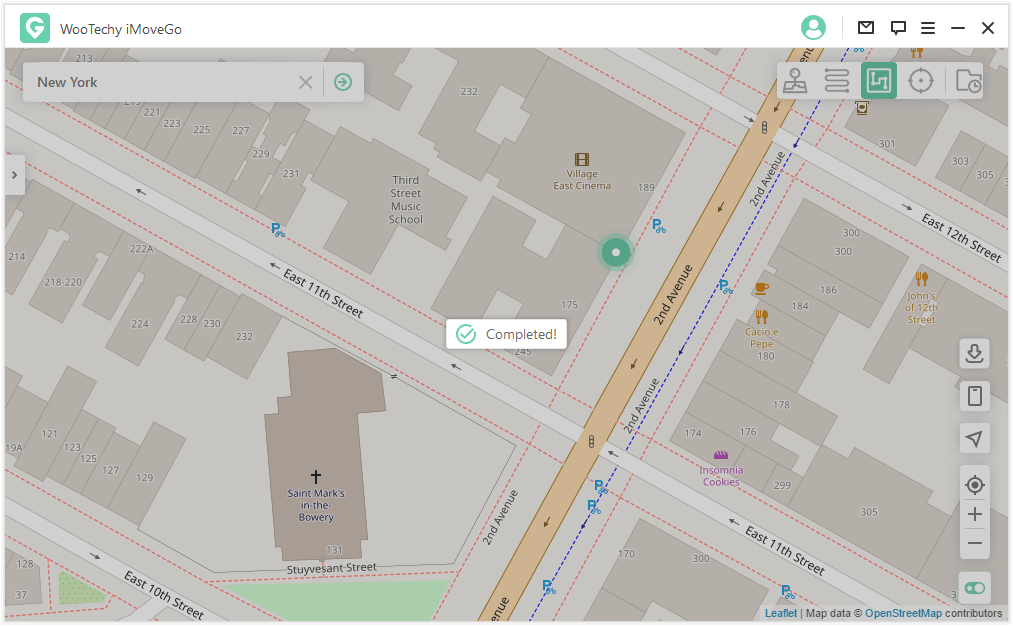 The changes will be updated to Messenger timely.
Now that you've done all the steps on how to send fake live location on Messenger, you can check your map app to confirm it has worked. You'll see it's the same location as you set it to on the iMoveGo software. If anyone was trying to spy on you or track you down, they will now believe you're in this new location. Of course, this also means that if you now send your location in Messenger, the recipient will see that you're in the new, spoofed location too.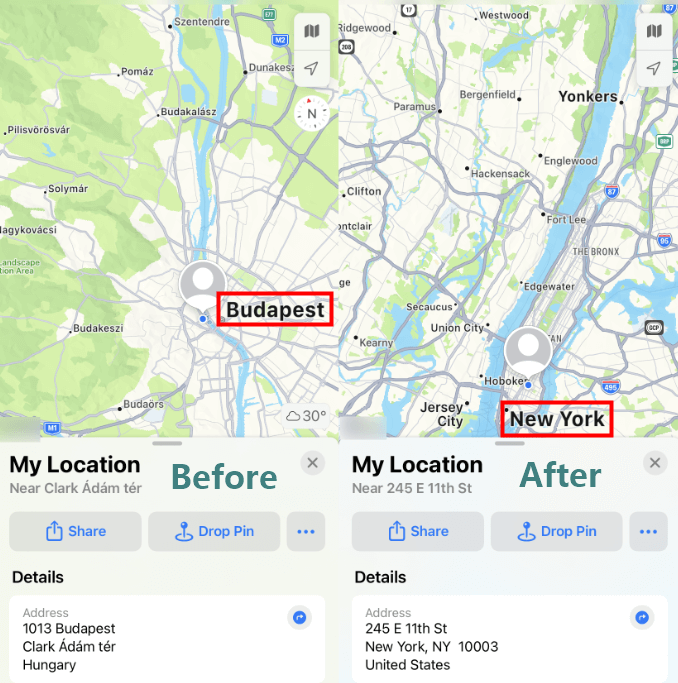 You may be interested in downloading an alternative app to your mobile phone. Follow these:
For Android users you can try this app, but you may not want to, so don't do it just yet. First read all that I have to say about it. Here's how to use this app on your Android devices, although you may find it a bit more cumbersome as compared to iMoveGo.
Step 1. Download the Fake GPS location app in the Google Play Store.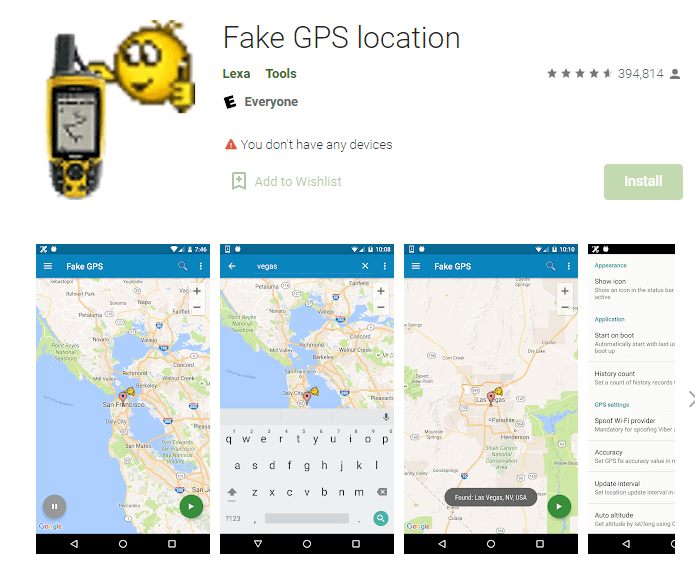 Step 2. Go to Settings, which the app may prompt you to do. Next, go to About Phone and rapidly tap on the Build number for 7 times until it unlocks the developer options. Click back and click on the Develop options item.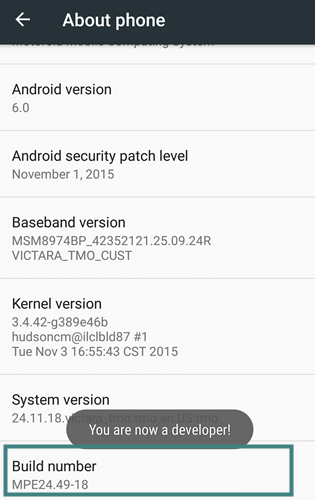 Step 3. Move to Developrt options, choose Mock location app. You'll get a pop-up, and you will then select Fake GPS.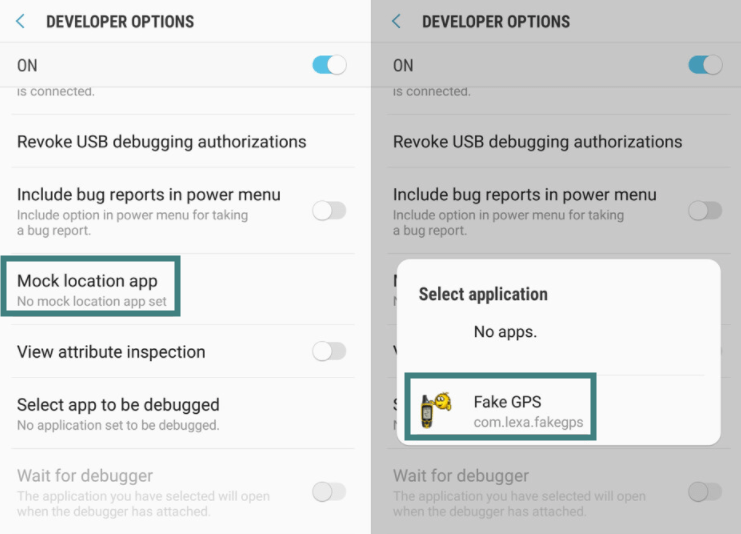 Step 4. Now go back to the Fake GPS app and tap on the screen and drag it to anywhere you like.
At this point, you can finally send your fake live location on Messenger. But once you're finished doing this, and you want to go back to normal, you'll need to go back to steps one and two, but this time select "Nothing" rather than "Fake GPS."
Yes, this is more steps and more work, and you need to change settings in your device, unlike iMoveGo. This can be annoying and problematic if you forget to go back and change the settings. Or especially problematic if you forget how to change the settings back to normal.
While there are some good reviews, there are also numerous bad reviews, which include causing issues on devices. The app hasn't been updated since 2018. There's actually a warning by the company about severe problems with this app. They state, "Be aware that after using FakeGPS you may find your location LOCKED TO THE LAST MOCKED LOCATION EVENT AFTER UNINSTALL FakeGPS!" Wow! After uninstalling this app you may still find a serious problem caused by it. Notice they used all caps to signify how serious of a problem this is. I didn't do that. They have obviously been alerted to serious problems caused by their app and haven't fixed it by updating it. It goes on to explain ways to fix issues with the app. I, personally, would just avoid using this more complicated app that can cause many headaches, even after uninstalling it. Just use iMoveGo and save yourself from these headaches.
Conclusion
While we can't stop you from using these techniques for dubious reasons, we hope you don't. Please use your newfound powers for good only. As already stated, you may have some very good reasons to do this, like to protect yourself from physical harm. And you may also just want to have some good, clean fun. Just remember that the best app to send fake live location on messenger is iMoveGo. Enjoy!