In this day and age, finding love online has become commonplace. While a few years back, using apps like Skout and Tinder was almost unheard of and taboo, it has now become the norm. As more and more users log on to Skout, you may run into the dilemma that all dating app users run into – how do I change my location on Skout?
There are several reasons why users want to change their location on geolocation-based dating apps. You might have run out of options in your local area, or you might be going somewhere for a holiday. No matter the reason, we have got you covered.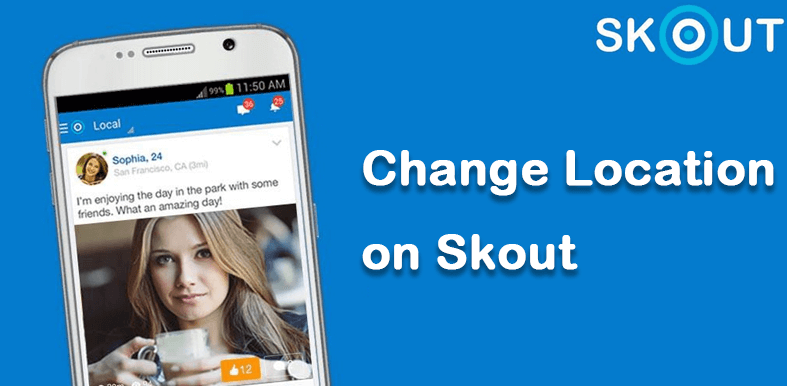 Part 1. Can I Fake My Location on Skout?
If you are have ever asked yourself how do I change my location on Skout, look no further. Skout has provided a premium paid 'travel' feature that allows users to view people from other places. While usually the app only connects you to users that are close to you, this paid feature allows you to change your search location to potentially match with new people.
As mentioned, when looking for how to set location on Skout, you must opt for their premium subscription services. They come in three tiers:
$9.99 for one-month subscription
$24.99 for three-month subscription
$69.99 for 12-month subscription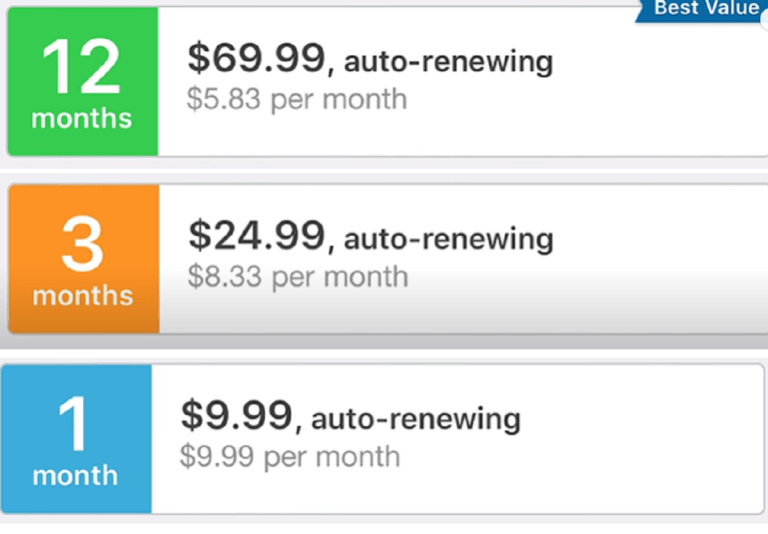 As you can see, these start to add up and may not be worth it.
However, there is a more affordable and cost-effective option that has thousands of happy users due to its ease of use and powerful features.
Part 2. Fake location on Skout [3 Options]
1

Use Desktop Location Spoofer

When searching for how to change location on Skout, look no further than iMoveGo.

iMoveGo is a completely safe and trusted iOS software that can easily change your location to any city or country in the world with a few clicks. Using these features, you can trick Skout and expand your location to reach other locals outside your area and anywhere you want.
Key Features of iMoveGo
75.000.000+
Downloads
Teleport your GPS location to anywhere in the world.

Simulate GPS your movement with a customized speed.

Works well on a full range of location-based apps, such as Pokémon GO, Tinder and Life360.

Spoof location on up to 5 devices at one time.

Compatible with both iOS and Android devices. (Including iOS 15)

Free trial is available for every user.
Steps to Fake Your Dating Apps GPS Location
Launch iMoveGo on your PC or Mac. Connect your iPhone to computer with a USB cable. Click on the "Trust this computer" dialog box that opens and enter your passcode.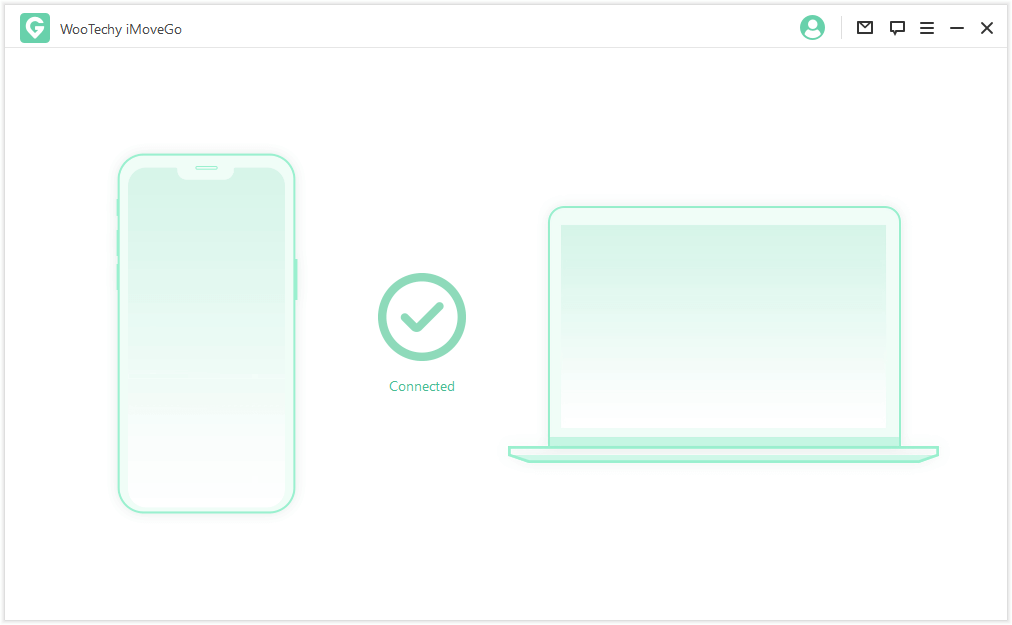 Select the "Teleport Mode". Tap on the map or serch anywhere you want to be located from. Review the new location data and then click on "Move".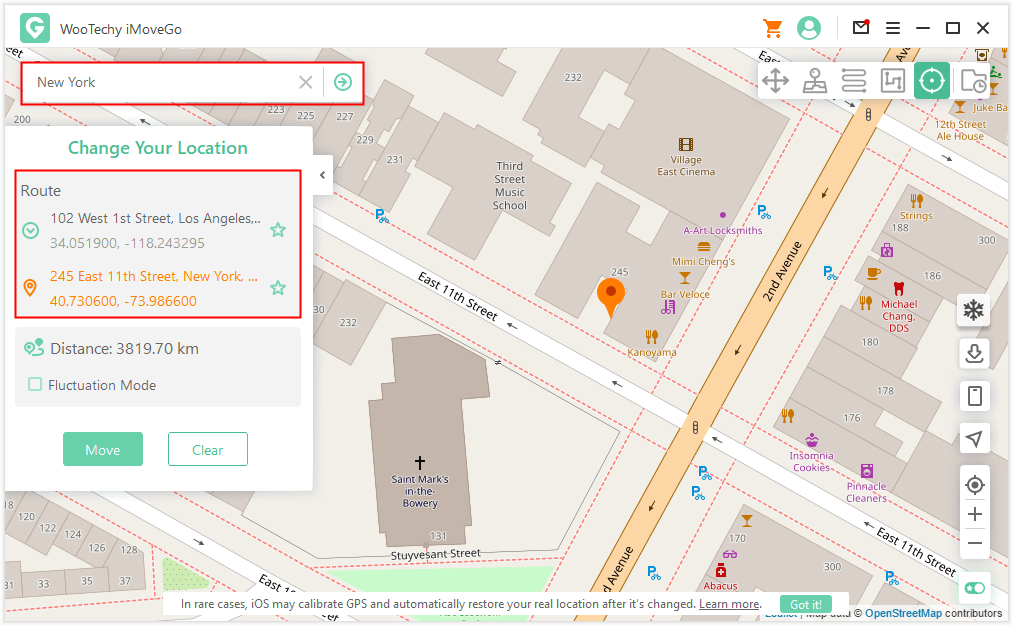 Now your phone will think you are at this new GPS location.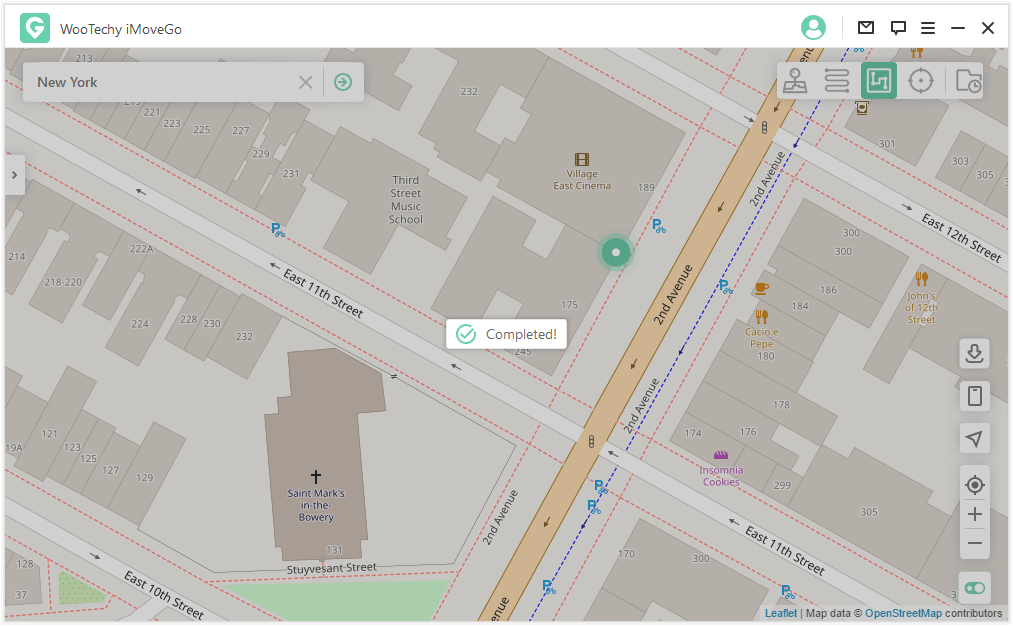 The amazing thing about iMoveGo is when you search for how to set location on Skout on an Android device, iMoveGo works with both Android and iOS devices.
2

Use Location Faker from Cydia Marketplace [Require Jailbreak]

If you are looking for ways on how to change location on Skout on your iPhone or iOS device, there's a chance you would've come across two terms – Cydia and jailbreak. An app marketplace for alternative apps that aren't available via the Apple store, Cydia is the go-to place for anyone with a jailbroken device. All apps that go against Appl's guidelines are available to download on Cydia.

If you are looking to download a location spoofing app for iOS from Cydia when figuring out how to set location on Skout, you will realize that you need to jailbreak your device to be able to install other apps. Here is a guide on how to jailbreak your iPhone and use the Fake Location app.

Step 1: Install Cydia Impactor on your laptop or computer. Connect your phone to the computer and select trust on your phone. You will need to select the model of your iPhone on a pop-up dropdown on Cydia Impactor. Click Start when done.

Step 2: Download the unc0ver from the official website and drag it onto the Cydia Impactor interface.

Step 3: Once loaded, go to your phone Settings>>General>>Profiles>>Device Management>>Trust Cydia Impactor's developer.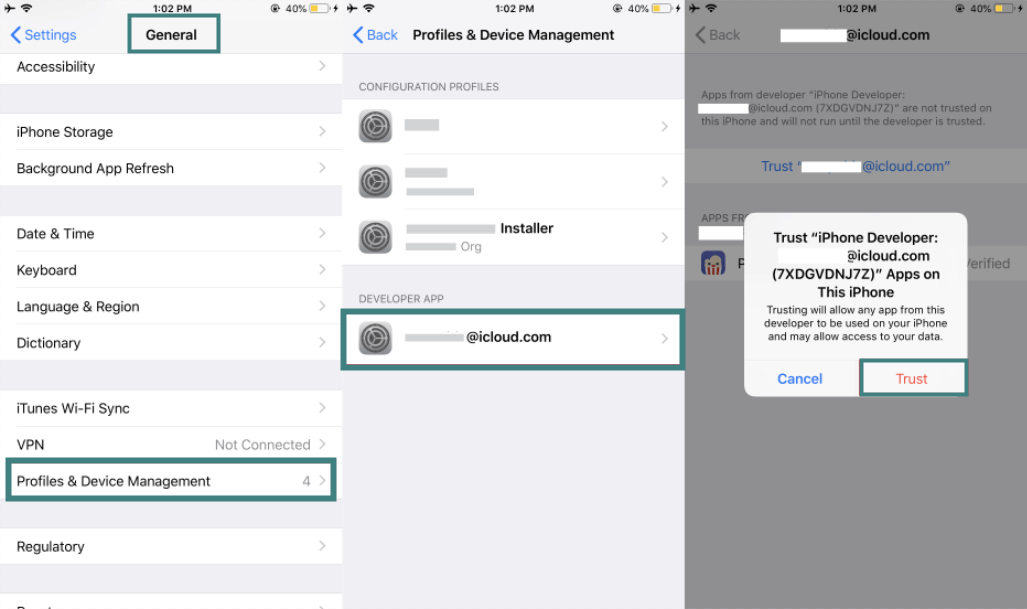 Step 4: Click on GO and the Impactor will start the process of jailbreaking your device. Once it is completed, your phone will restart.
Step 5: Go to the Cydia Marketplace app and download Location Faker or other location changers.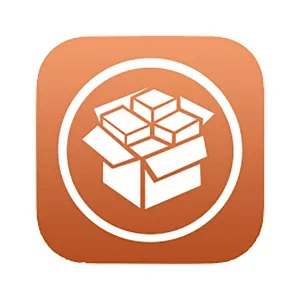 Step 6: Install the app and grant it permissions to spoof your locations when prompted. Using the app is very easy as it is a basic app. Simply type the name of the area you want to spoof your location to and click on Add to. Your location is now changed.
Note
Due to Apple's strict restrictions, this is the only way to access content that is not made available in the app store. While it is great to be able to use restricted apps, jailbreaking the phone to use Cydia is a huge risk. The three main dangers of jailbreaking your device are:
Copyright protection: Since many apps on Cydia are copywritten apps of the original, you may have to pay huge fines if you ever end up being caught by the authorities, depending on where you live. If you are not prepared to suffer the consequences, then this method is not for you.
Malware: Jailbreaking your phones means giving up all the security privileges users have on a normal device. This makes it incredibly easy for a hacker to place malware, a virus, or a trojan horse to gain access to your personal data.
Late app updates: Since you will be installing unofficial apps onto your Apple device, you won't receive any of the latest updates or customer support available for regular apps.
3

Fake location on Skout Using Android App

If you are on an Android looking for how to change location on Skout, you will have come across an app called the Fake GPS Location by Lexas.

Many Android users will recognize Fake GPS as the app that has made a name for itself by providing a basic way for users to change their location. It allows users to spoof locations on geolocation-based apps. However, the complicated setup process really dampens the user experiences, especially if all you can do is change location without any guarantee that you won't be discovered by other apps.
Here is how to install and use the Fake GPS app:
Step 1: Download and install Fake GPS Location from Google Play Store. The app has a map feature similar to that of Google Maps where you can interact with it to move around and zoom in on the location you want to spoof to.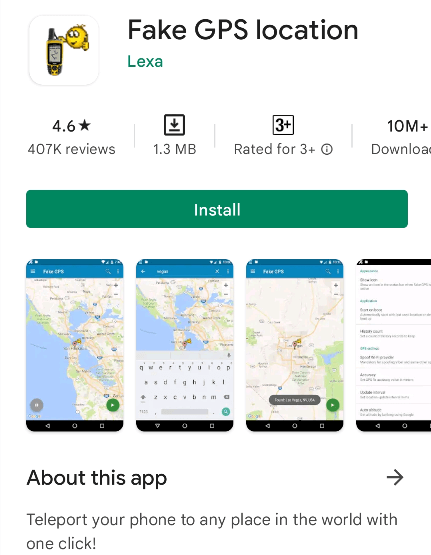 Step 2: You need to enable your Android device's developer options to be able to spoof your location. To do so, go to your phone Settings app and search for Build Number under the Software Info page. Tap the Build Number 7 times until you get a pop-up message at the bottom of the screen informing that you are now operating the phone as a developer. You can now find the Developer Options menu in the device Settings page.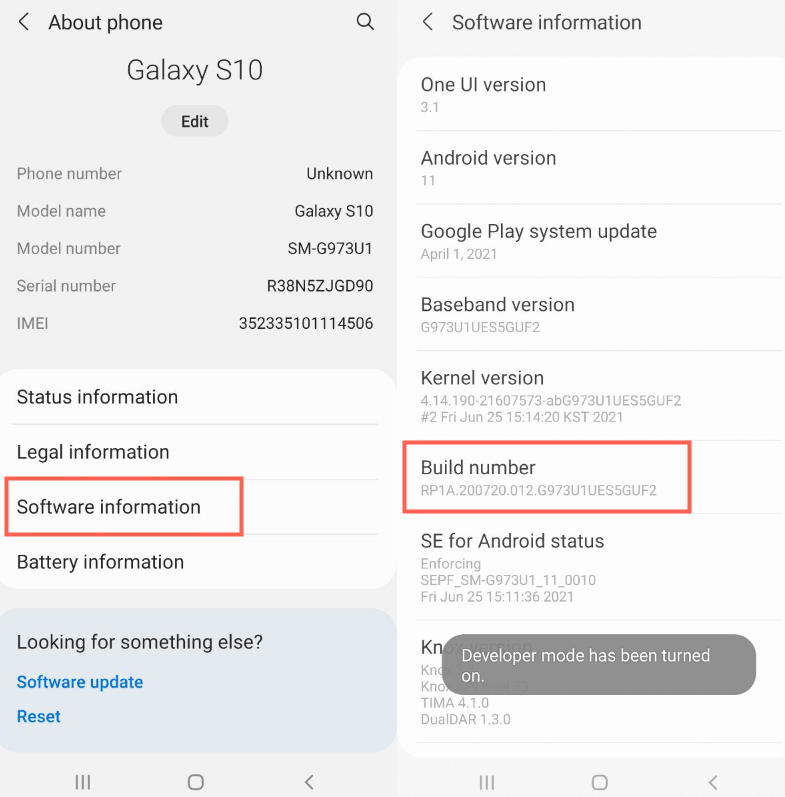 Step 3: Third step: Open Developer options and click on Mock Locations app. This will open a list of all the apps you have that can spoof your device's GPS location. In this case, select Fake GPS Location app.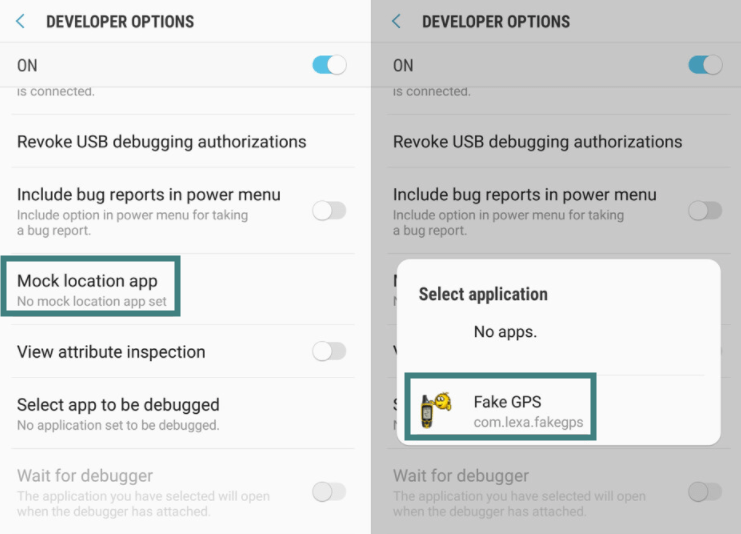 Step 4: Now, open up the Fake GPS location app and select the location you want to spoof to by moving around on the provided map. Once you pick a location, click on the green start/play button at the bottom of the screen. To confirm that your location has been spoofed, open Google maps and see where your location is shown as default. It should reflect the spoofed location.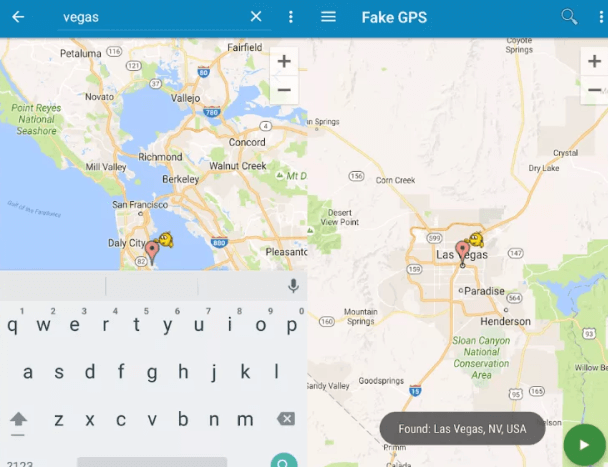 [Bonus] Change location on Tinder without Paying
Tinder is the most popular geolocation-based dating app today. Each day the app receives over 1.6 billion swipes. Therefore, when looking for ways on how to change location Skout or Tinder, iMoveGo has been built to help you get the most out of these apps.
If you have run out of dating prospects in your area, would like to scout what options are available before you visit a location or don't want to match with your local friends on Tinder, you can easily use iMoveGo's map feature to instantly teleport your device's location on the software's map feature to make it appear as if you are somewhere that you are not.
Conclusion
Dating apps such as Skout are great ways to have an active social life. While it is fun to get matched to others in your local area, sometimes you want to avoid people that you already know and would like to expand your circle outside of your own hometown. This is why it is so important to be able to change your location on apps like Skout and Tinder without having to pay their exuberant subscription fees. With its unique features, quick installation, and ease of use, iMoveGo is the best location spoofing software that you can use.