Niantic has done a good job of creating fun celebrations and events and even including the Go Battle Leagues that engage more and more players every day. With all of this activity, it only makes sense that many users do not wish to physically travel the augmented game's world either because of the pandemic, some medical issue, or simply comfort. That is why using a Pokémon GO walking hack is the best way to get the most out of in-game features without leaving your home.
Can You Trick Pokémon GO with Walking Hack in 2023?
Niantic, the maker of Pokémon GO, has done its best to crack down on Pokémon GO walking cheats, but there is still a massive demand for players that do not necessarily want to spend hours walking around their community.
There are ways to avoid this if you use solutions like:
1. Desktop Location Spoofer
This is the most reliable method with tools like iMoveGo location changer. This way, you can teleport to specific locations and then use a joystick feature within the application that doesn't have to be refreshed abruptly. Otherwise, you run the risk of being soft-banned from Niantic as they detect your overly fast movement, jumps, or teleports. Desktop solutions also work well with both iOS and Android devices.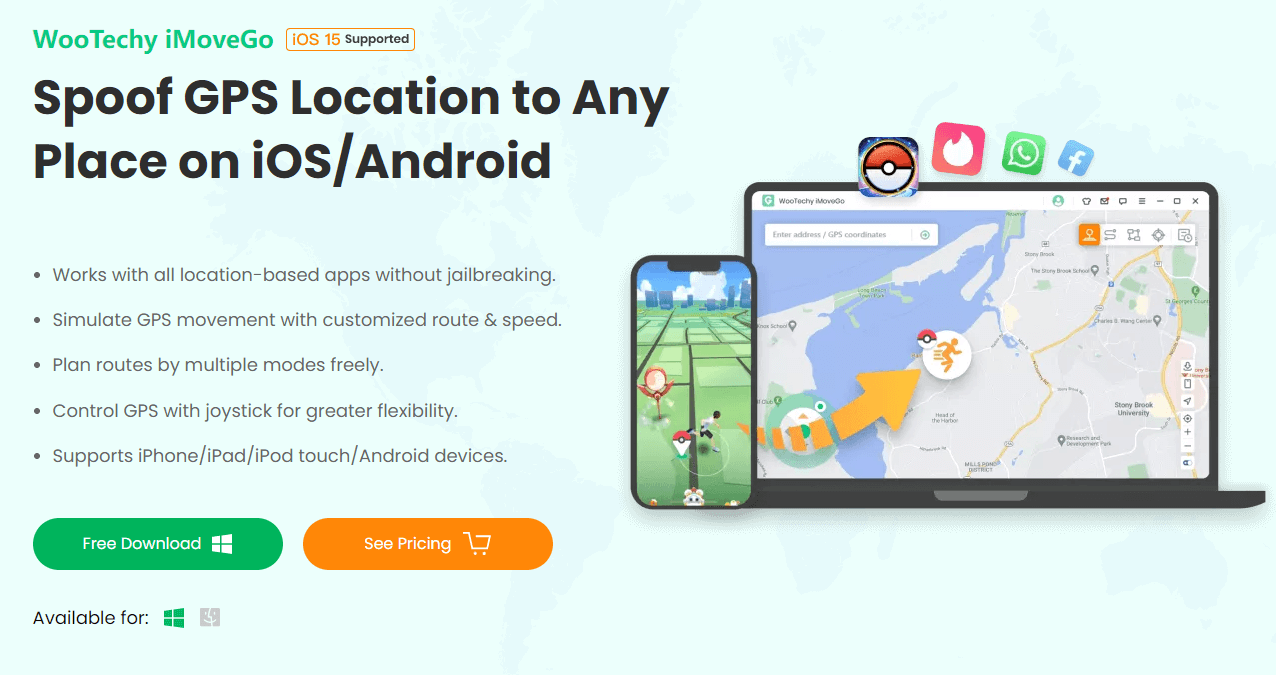 2. Android Fake GPS
If you'd like a more "on your device" solution, try going to the Google Play Store and downloading apps that have a somewhat effective reputation for working, like Fake GPS Location - GPS JoyStick. You may have to run through a few different apps to find one that works smoothly and can both fake your GPS location and allow you to move fluidly in-game.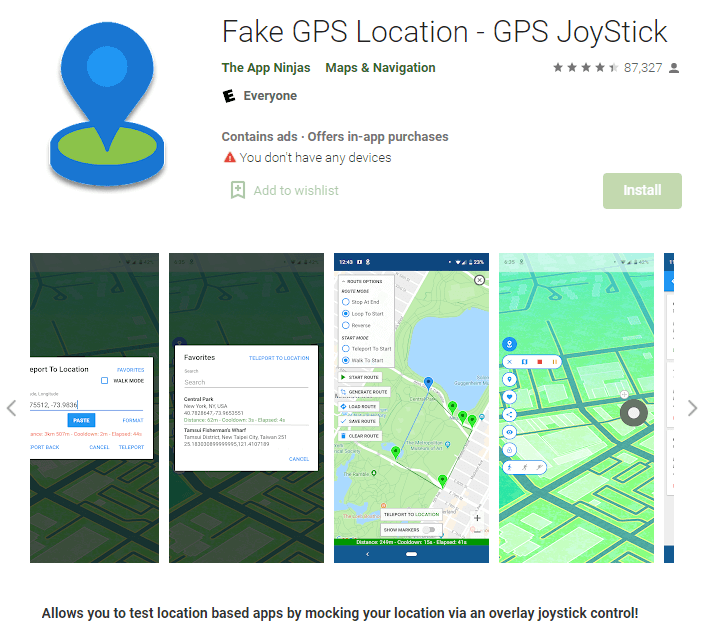 3. Use Tweaked Pokémon GO
While these solutions do allow you to change your location and even give you various tweaked features, they are prone to challenges. Apps like iPoGo and Spoofer X are routinely patched or updated. That means they can be detected by Niantic and are likely to get your account banned. If you do use them, try not to use your main account in case you do get permanently banned and cannot retrieve your Pokémon or items.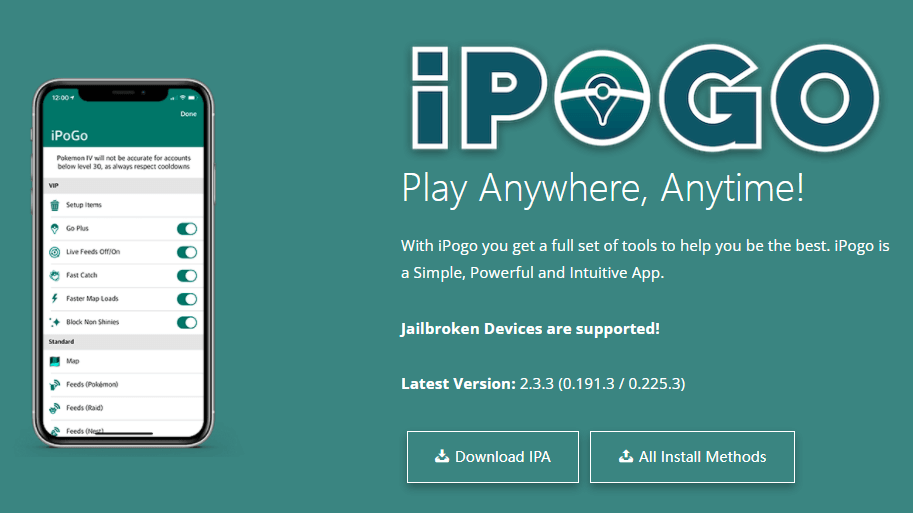 The Best Pokémon GO Walking Hack [Free Download]
Using Pokemon GO walking hack allows you to use real-time movement that mimics if you were actually outdoors and physically walking around the target location. Pokémon GO auto-walk iOS can work if you stick to software solutions that have a strong reputation for success.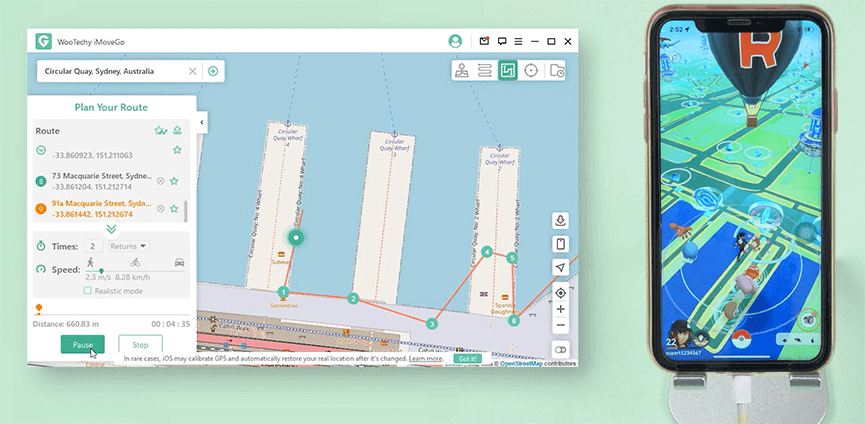 Set Pokémon GO Walking Hack Easily - iOS
iMoveGo location changer is the best solution for a enjoy Pokémon GO fake walking in-game play. It is a powerful software application that allows you to change your GPS location to anywhere in the world.
You'll be able to transport to the region or target area of your choice safely and securely and then use the included joystick feature to walk wherever you'd like. There are even predetermined routes and auto-walk features that can be set.
Key Features of iMoveGo
75.000.000+
Downloads
Teleport your GPS location to anywhere in the world.

Move Automatically in Pokemon GO & control movement using keyboard.

Works well on all location-based apps, such as Find My and Snapchat.

Spoof location on up to 5 devices at one time.

Compatible with both iOS and Android devices. (Including iPod/iPad)

Free trial is available for every user.
Pokemon GO Walking Hack Video Guide:
To Use iMoveGo for Auto-walking Simply:
Step 1. Connect your device to your PC using a USB cable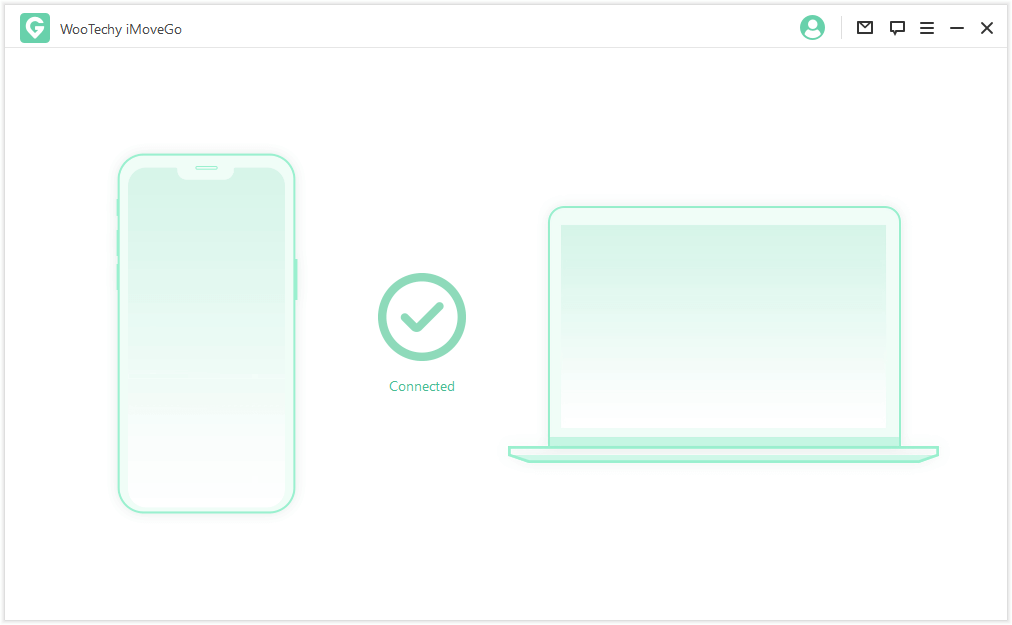 Step 2. Search for the location you desired or select the location you wish to explore on the map.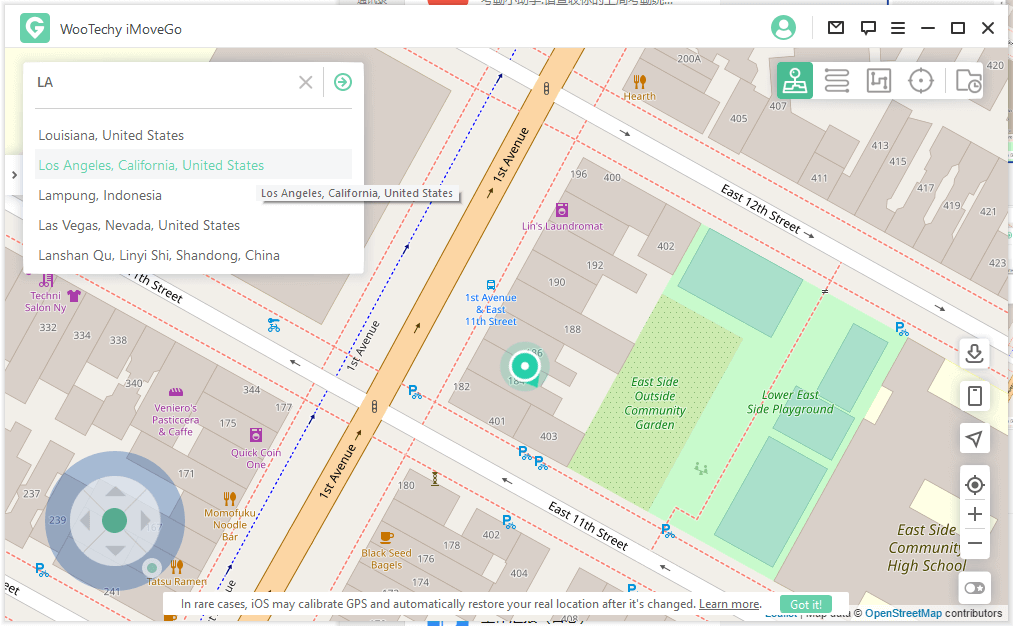 Step 3. Make sure you have selected Joystick Mode. Then, click Move to turn on the auto-walk feature. Now, you can control your GPS movment in real-time using you keyboad.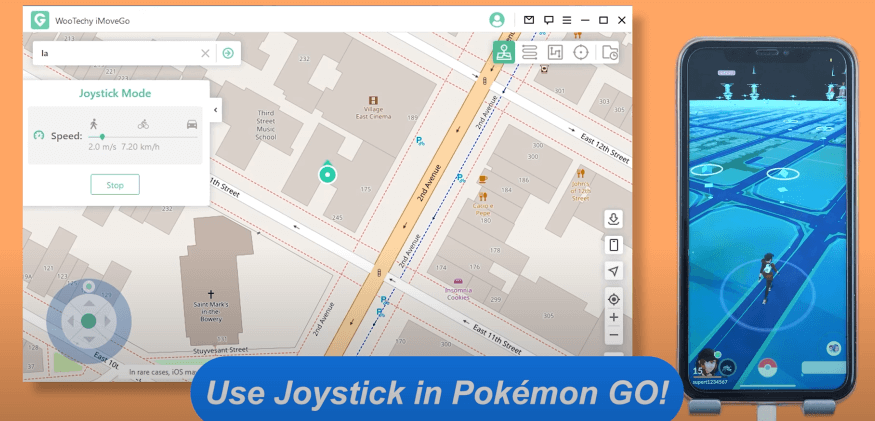 There are three different modes you can engage with iMoveGo that mimic real-time movement using an auto-lock system. These include:
Joystick Mode: Teleport your GPS location to anywhere in the world. Your phone and all the apps will think you are in that location.
Two-Spot Mode: select the beginning and ending spots you want to travel on a map and then turn on auto-walk of travel that route.
Multi-Spot Mode: similar to two spots, but you can use more destinations along your route. A great solution for multiple spawn points, Gyms, and Pokestops.
Set Pokémon GO Auto-Walk Easily - Android
You don't need a secondary program for Android for this Pokémon walking hack. You can continue to use iMoveGo with your Android device using one extra step. You'll get all the same powerful features and benefits without the hassle of refreshing apps or software that could let Niantic know what you're doing.
To use iMoveGo for auto-walking in Android:
Step 1. Connect your device to your PC using a USB cable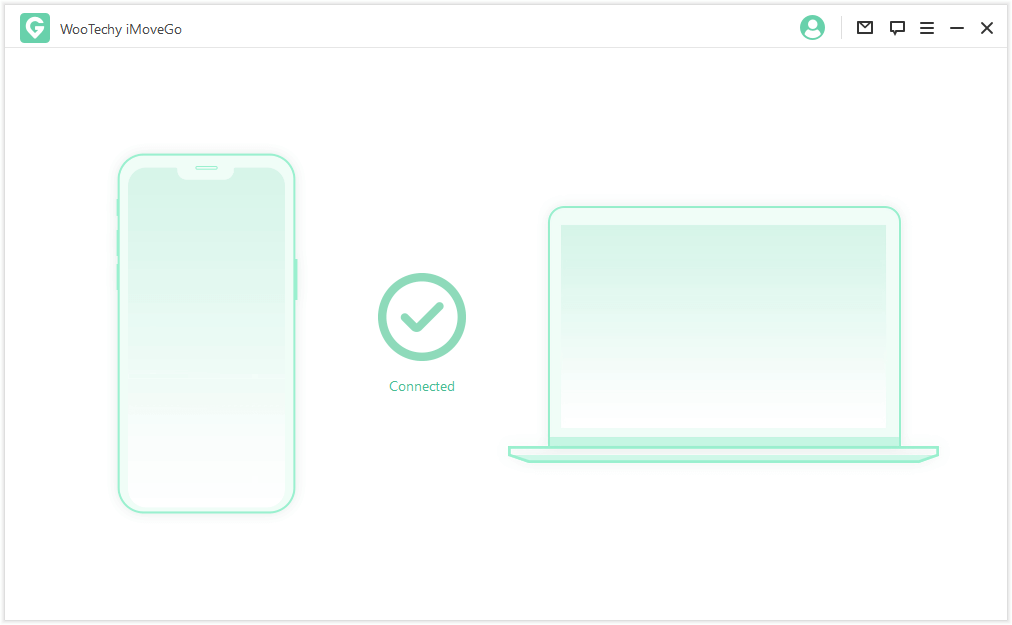 Step 2. Allow mock locations on your device through your settings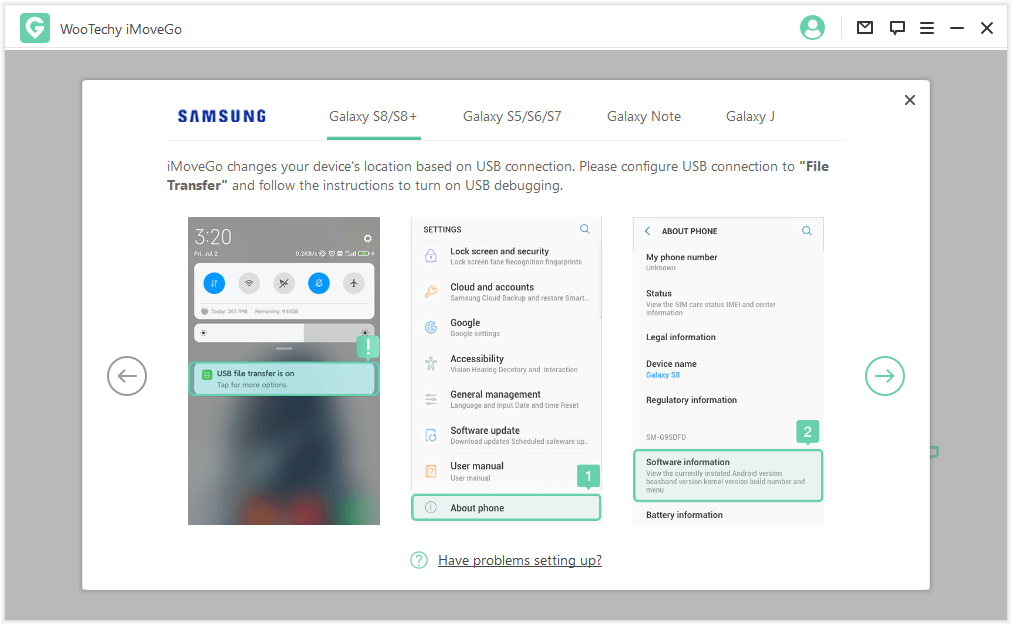 Step 3. Select the location you wish to explore on the map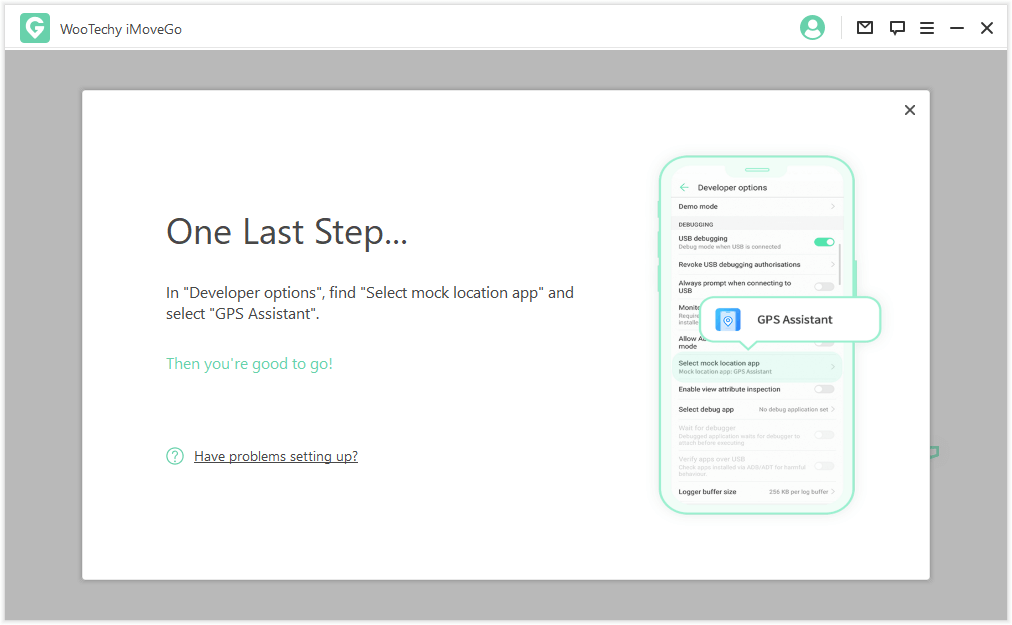 Step 4. Turn on the auto-walk feature along a route of your choice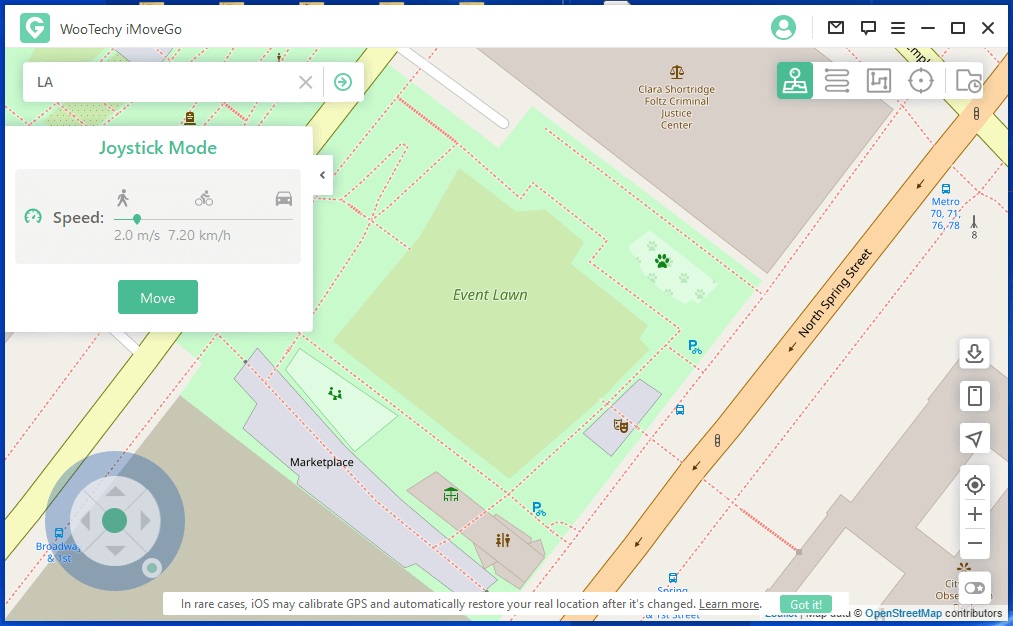 You'll still be able to use any of the different modes and the joystick while on your Android device. That means being able to lay back and relax at home while exploring the Pokémon in the northern tundra of Canada or the hot sun of Australia.
Part 3. Risks of Using Pokémon GO Walking Hack
The cooldown period is the only thing to watch out for with Pokémon GO walking hacks. Niantic is doing its best to crack down on users who engage in some form of GPS spoofing and keep checking the latest updates for anomalies.
To avoid detection that can include soft bans or permanent bans for repeat warnings, stick to the cooldown rules. These are time limits between in-game actions calculated by the distance you have traveled. Essentially you want to have a few minutes between jumps.
The other point to watch out for is moving too fast. If you suddenly go from a slow walk to breakneck speed and back again, you may set off Niantic's warning system.
If you do choose to enjoy the many benefits of using a Pokémon GO walking hack, stick to the average walking speed. Using an auto-walk feature is a great way to ensure you'll be okay because it takes the guesswork out of how fast you should be moving.
Just for reference, here is the general cooldown chart:
| Total Distance | Waiting Period |
| --- | --- |
| 1 km | 30 seconds |
| 5 km | 2 minutes |
| 10 km | 6 minutes |
| 25 km | 11 minutes |
| 30 km | 14 minutes |
| 65 km | 22 minutes |
| 81 km | 25 minutes |
| 100 km | 35 minutes |
| 250 km | 45 minutes |
| 500 km | 1 hour |
| 750 km | 1 hour 20 minutes |
| 1000km | 1 hour 30 minutes |
| >1500 km | 2 hour |
Conclusion
Pokémon GO is an excellent game to enjoy indoors or out. There are so many new features and events being unveiled on a routine basis by game creator Niantic that make players come back time and time again.
If you are a dedicated player that wants to take full advantage of everything Pokémon GO has to offer, you'll probably need to use a strong Pokémon GO walking hack so that you can travel to all the in-game regional locations and capture the Pokémon you want.
Just take your time and be sure to not go too fast or teleport too often, and you should be good to go. Make sure you pick up the excellent software from iMoveGo so you can use the auto-walk feature to avoid detection.