When Pokémon GO was first released, it took the world by storm. Although the hype has died down, avid Pokemon lovers still obsess over the game and try to find new ways to succeed. The latest strategy has been using GPS spoofing to get access to better Pokémon.
If you are looking to be a serious Pokémon trainer in the game, this article will help you take your gameplay to the next level. Today, we'll provide you with a complete guide on using Bluestacks to spoof location on Pokémon GO. We will also provide you with the best alternative to Bluestacks or any other GPS spoofing software available in the current market.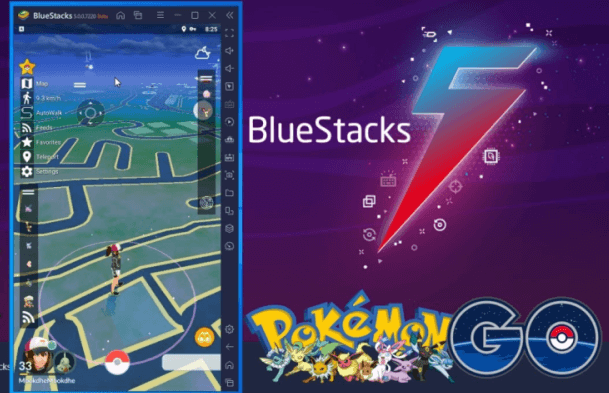 Part 1. How Does Bluestacks Work on Spoofing Location in Pokémon Go?
Bluestacks has a reputation for being one of the best Android emulators to use on your desktop machines. An emulator is a bit of software that allows your PC to imitate an Android phone's operating system. Its primary purpose is for software developers to debug Android apps.
Due to Bluestacks' ability to emulate an Android device, Pokémon GO trainers can use it to bypass the gaming app's restrictions imposed on mobile devices. One such feature is the ability to use Bluestacks to spoof your GPS location in the game, meaning you can appear to be somewhere that you are not. Doing this allows you to capture Pokémon that don't exist in your area.
To make Bluestacks work, you first need to install the software on your computer and download three different system applications onto your desktop to properly hide your actual GPS location on the apps.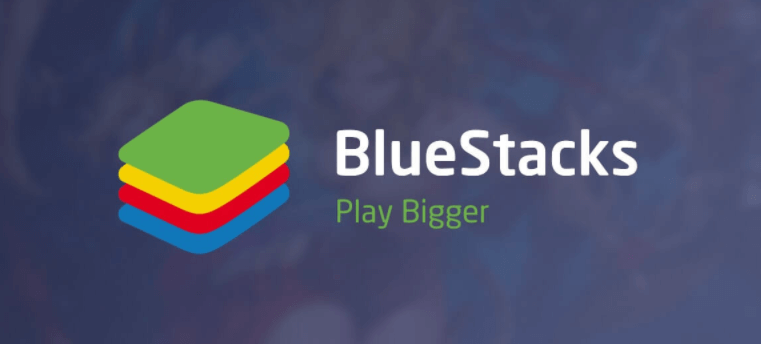 1

Steps to Play Pokémon Go On Bluestacks

Follow these steps to install Bluestacks and play Pokémon GO on your desktop.
Install and launch the latest version of Bluestacks emulator on your computer.

Select Google Play Store and type Pokémon GO in the search bar. Download the game.

Click on the Location/Map icon from the left side toolbar and ensure the mock location is enabled. Now you can choose a location you desire.

Note: If you don't find Fake GPS in BlueStacks after upgrading, you can download it from Google Play.

Finally, launch Pokémon GO and enjoy your gaming! Now You can move around on the map by pressing W, A, S, D on your keyboard.

Launch Pokémon GO and enjoy your gaming!
2

Cons of Bluestacks Location Spoofing on Pokémon Go

Since the software's primary purpose is to debug, there are pitfalls to spoof your location.

1. Unstable Service : Bluestacks might get crashed while you are trying to catch Pokémon. And you need to troubleshoot the errors manually which cost much time.

2. Get Banned: Faking your GPS location goes against Pokémon GO's rules. Therefore, you need an undetectable way to do so. Unfortunately, several users have pointed out that using Bluestacks has led to their accounts being temporarily or even permanently banned.

3. Time-Consuming Setup: The number of steps involved means two things – you need to spend some time figuring out what to install and how, and there are too many steps where something could go wrong if you aren't tech-savvy.

4. High System Requirements: Your desktop machine needs to be running on systems above Windows 7 or above Sierra+ for Macs. If not, it will slow down your entire machine and butcher your playing experience on the app.
Part 2. The Best Alternative to Spoof GPS Location on Pokémon Go
However, there is a much better alternative to Bluestacks that anyone can use regardless of your technical background and experience. Pokémon trainers now have a powerful and accessible weapon to make full use of the Pokémon GO while in the comfort of their own homes.
A professional location changer iMoveGo, with intuitive interface and steps, enables you to spoof your GPS location.Setting up iMoveGo is as simple as downloading the free version or subscribing to the paid version and following the provided instructions. Make sure to connect your mobile device to your desktop or laptop - this can be either on Windows or macOS – and you will be good to go in no time.
Key Features:
Simulate GPS movement for your Pokémon GO avatar along customized routes while staying at home.

Work well on a full range of location-based apps, such as Pokémon GO, Tinder, Life360 and Facebook.

Help users teleport to any place with just one simple click.

Compatible with iPhones and Androids (including the latest iOS 15).

Free trial is available for every user to get initial experience.
Pokémon trainers now have a powerful and accessible weapon in their arsenal to make full use of the Pokémon GO app while in the comfort of their own homes.
Conclusion
Bluestacks is an excellent software for emulating an Android device for debugging an app. This ability has been leveraged by Pokémon GO users to spoof their mobile device's location to play the game. Since creating a fake GPS location is not its primary function, Bluestacks has more cons than pros for ambitious Pokémon trainers. Fortunately, there is professional iMoveGo is a purpose-built software with the sole mission of allowing users to completely spoof their GPS location while using any app. This ensures that you can easily install the software and use its features without facing many obstacles, such as being permanently banned from Pokémon GO.