Pokémon GO is a popular fun that combines digital gaming and outdoor adventure. However, sometimes it gets difficult to go out and explore to find Pokemons. So, most enthusiasts are looking for different apps and workarounds to score more and go to advanced levels without leaving their houses. Here tweaked Pokémon GO apps and an advanced app come into the picture. They allow you to explore the game without physically moving around.
Part 1. What is Tweaked Pokémon GO?
Tweaked Pokémon GO is a different game than the original Pokémon GO. It is a tweaked version that allows you to hack Pokémon GO in various ways. It is available for download on different third-party app stores. However, you may need to jailbreak your iOS device to use this tweaked version of Pokémon GO.
Part 2. Risks of Using Tweaked Pokémon GO:
Since you are using a spoofed app, there are some risks associated with it. It is always recommended to be very careful while choosing a tweaked app.
Niantic developers do not support the Tweaked versions of Pokémon GO. You must delete your original Pokémon GO game to overcome this collision on your device.
There is a potential risk of getting banned by Niantic based on cheating charges. So, using your main account on these tweaked Pokémon GO apps is not advised.
Some unsafe tweaked Pokémon GO apps can even steal your data from your device.
You may not find rare pokemon or may not even find any item because of an idle playing app.
Part 3. Popular Tweaked Pokémon GO Download
There are many tweaked Pokémon GO available in the market. They differ in features and mechanisms, but eventually, all of these tweaked Pokémon GO apps aim to spoof the game to move around the map without physical travel. Here are the most popular Tweaked Pokémon GO apps available for download.
PokeGo++ by iPogo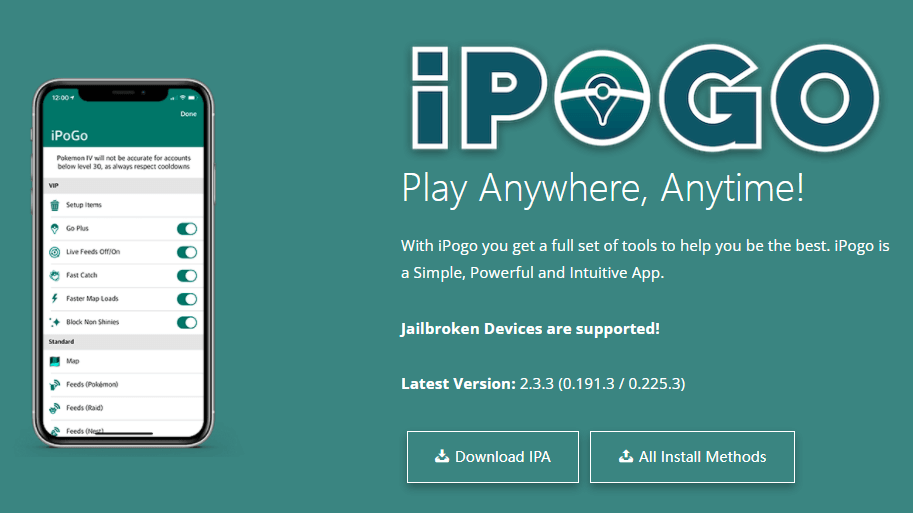 PokeGo++ by iPogo allows you to spoof Pokémon GO but needs to jailbreak your devices. It has many distinct features like joystick operation, change of location without physical movement, and also enables teleportation. Interestingly, you can also increase the speed of your avatar up to 8 times.
Download Link: https://ipogo.app/install.php
TutuApp Pokémon GO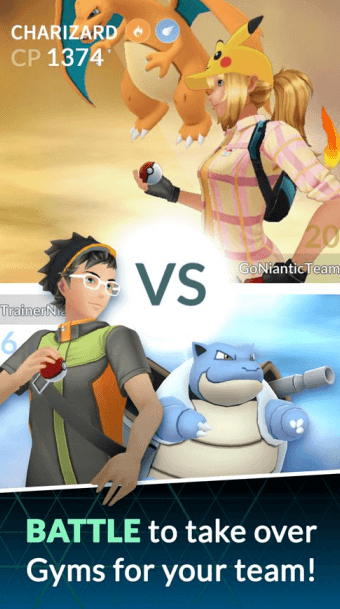 TutuApp Pokémon GO is another tweaked version of the original Pokémon GO game. You will use a joystick to move around in the game without physical movement. As discussed in other application introductions, you need to jailbreak your device to use this tweaked Pokémon GO app.
Download Link: https://tutuapp.fyi/download/
iPokeGo for Pokémon GO
iPokeGo for Pokémon GO is a feature-packed app with both free and paid versions. You can change your position to spoof Pokémon GO, view a list of Pokemons, show or hide Pokemons, servers, gyms, etc. It also allows you to work on different servers, has many themes, and can also work in the background. (May not work for now)
Download Link: https://download.cnet.com/iPokeGo-for-Pokemon-GO/3000-2094_4-78072070.html
Part 4. How to safely spoof the original Pokémon GO without jailbreaking?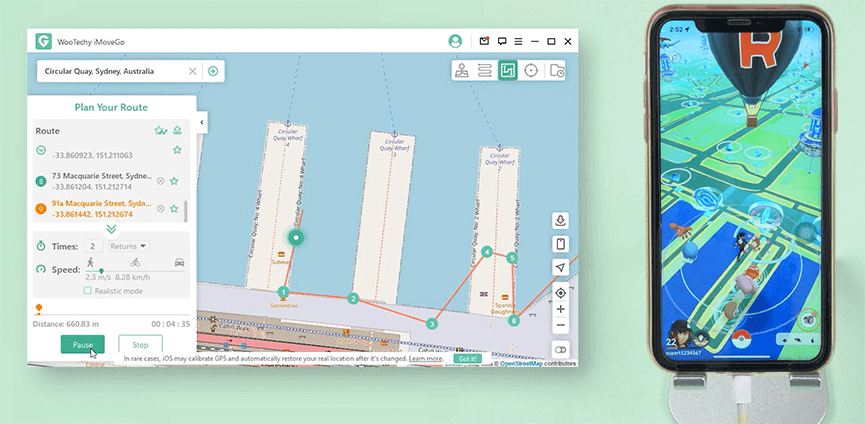 As we discussed, even the popular tweaked Pokémon GO apps require you to jailbreak your device and have a high chance of getting banned. These two things are major downsides of these Tweaked Pokémon GO apps. So, we recommend the iMoveGo application that changes your location on your device, which also reflects in your Pokémon GO game
Key Features of Pokémon GO spoofer iMoveGo
75.000.000+
Downloads
Teleport your location to any place with just 1 simple click.

Draw customized routes for your Pokémon GO trainer along.

Works well on all location-based apps, such as Find My and Snapchat.

Spoof location on up to 5 devices at one time.

Free trial is available for every user. [iOS 16 & Android 13 Included]
Watch Pokémon GO spoofer iMoveGo Vedio Guide
Cooling Timer Function
Cooldown is when a Pokemon player will have to wait after completing an action. It depends on the traveling distance between the activities. When the distance is high, the cool time is high. iMoveGo has a built-in cooling timer function that you can turn on during the teleport mode.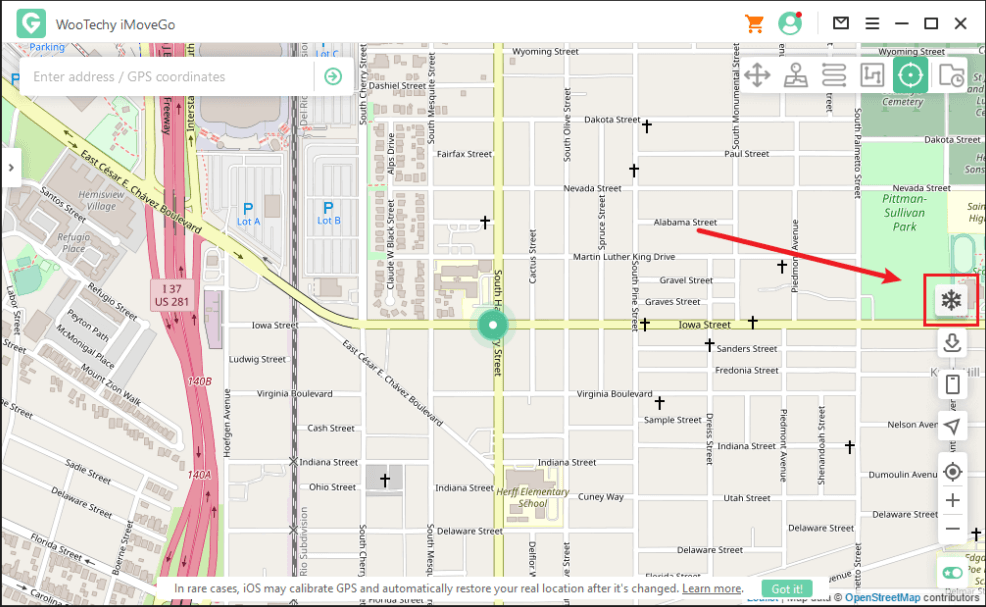 When you select the location and move, the cool time timer will calculate the corresponding cooling time based on the distance so you can avoid being house arrested by the game. You can find the chart for the corresponding distance and cool down here.
We recommend that you do not perform any action during the cool time duration so that your game remains authentic and real.
Explore More Features about iMoveGo:
You can even select a circular route with a start and end point.
Realistic mode fluctuates your speed every 5 seconds, making it almost impossible for Niantic to detect it.
Returns or loops allow you to go from start to finish and from finish to start again.
You can even save your configured route in the saved routes to use them repeatedly.
Conclusion
Over the years, Pokémon GO is becoming more popular, and also Niantic is becoming very particular with tweaked apps and bans the players immediately if they detect any unfair means. Though many tweaked Pokémon GO apps are available, the best way is to use a universal app that allows you to spoof location in the original game using the device settings. iMoveGo uses this principle and has successfully beat the risk of detection.
Click on Download Now and start your free trial today!