Often, the iPhone would have unexpected small hiccups that appear after we have updated to latest iOS 16. The hiccups can affect the battery, the performance, or the GPS. If your iPhone GPS is not working, we have some solutions you can try to fix it.
Part 1. Why Is My GPS Not Working on My iPhone?
There are plenty of reasons why GPS is not working. Here are some causes that can happen to you:
1GPS not turned on
Sometimes the solution to iPhone GPS not working is just by clicking the GPS map on. Yes, there are times when we forgot to turn on the GPS, resulting in applications that use GPS not working properly. When this happens, you just need to turn it back on.
2Problematic iOS update
As stated before, it is pretty common for iOS updates to come with new issues that never happened before. If your GPS issue appears for no reason, there's a big chance it happened because of your iOS update.
Besides GPS not working, here are other signs of your GPS having trouble:
GPS not giving accurate update on your location
GPS giving the wrong location
Inaccurate compass
Location not shown on apps
Not having proper functioning GPS can be a hassle considering the fact that many parts of the iPhone use GPS. but worry not, because we know 8 easy tips on how to fix gps on iPhone not working.
Part 2. How to Fix iPhone GPS Not Working [8 Tips]
Below are tips on how to fix GPS on iPhone not working you can attempt to do by yourself:
1Enable Location Services
Although this is supposed to be an automatic function, there are times where we skipped the settings on Location Services. To turn it on, you can do the following steps:
Step 1. Go to Settings > Privacy.
Step 2. Find Location Services.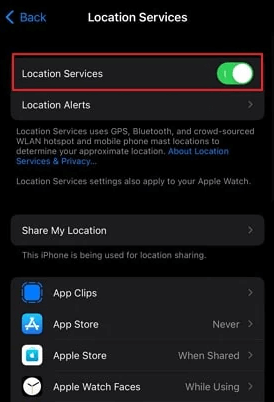 Step 3. Tap on Location Services and toggle it on.
If you want the Location Services to work on certain apps only, you can do this:
Step 1. Go to Settings > Privacy > Location Services.
Step 2. Tap the app you want to tweak and choose the following three options: Never, While using the app, Always.
If you choose Never, Location Services is disabled from the app. If you choose While using the app, it's only active when you're using the app. And of course, Always means that the app always uses the Location Services.
2Reset Location & Privacy Settings
If the GPS still doesn't work despite turning the Location Services on, there can be issues that hinders the Location Services to work. You can always reset it in hope of turning the GPS on again:
Step 1. Go to Settings > General > Reset.
Step 2. Tap on Reset Network Settings or Reset Location & Privacy.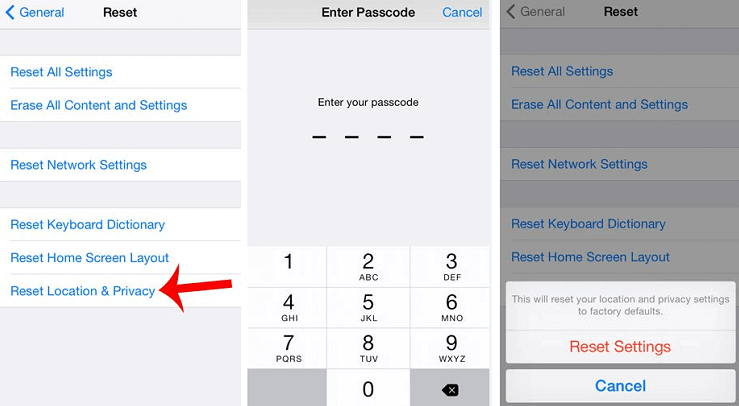 3Set Date & Time Automatically
There are times when the GPS needs a little push from another function. We can try doing this trick by setting the date and time automatically by doing the steps below:
Step 1. Go to Settings > General > Date & Time.
Step 2. Find the toggle to turn it on automatically.
Step 3. If there's a message saying the updated timezone is available, restart your phone.
Step 4. When your phone is on again, go to Settings > Privacy > Location Services > System Services and turn the Setting Time Zone on.
Step 5. Check the timezone on Settings > General > Date & Time > Time Zone and make sure the timezone is accurate.
4Turn on WiFi and Move to an Open Area
Another way to push the GPS is by turning your WiFi on. All you need to do here is to toggle the WiFi on and then move somewhere that has a wide open area. Doing so can help your phone to detect your location, thus triggering the GPS to work again.
5Restart Your iPhone
If all the methods above are not working, you can try to restart your iPhone as the last resort. To restart your phone, you can do the steps below:
Step 1. Press and hold the side button and volume button until a slider appears (if your phone is older, use the side button only or use the top button).
Step 2. Toggle the slider and watch your phone turn off.
Step 3. Wait for 30 seconds then hold the buttons again to start your phone. Your restart is confirmed if you see the Apple logo.
6Reset Network Settings
Another reset you can do is resetting your Network Settings. Just like other methods, this method is as easy as 1 2 3:

Step 1. Unlock your phone and go to Settings > General.
Step 2. On General, go to Transfer or Reset [Device] > Reset. You will see lots of options to reset your phone.
Step 3. Tap on Reset Network Settings.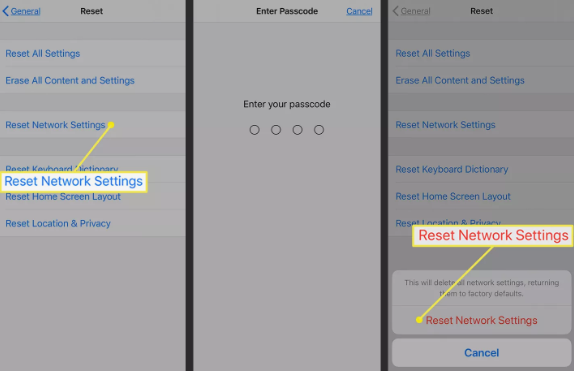 Once you've reset the network settings, everything related to the network will go back to factory settings. From WiFi to VPN, everything will be back to how it was before. If you are not ready with the network reset, we suggest you not use this option to fix the GPS.
7Update iPhone to Latest iOS 16
If you want the quickest method on how to fix gps on iPhone not working, you can update your iOS to the latest version. Not only will you get the latest software, you will also get all the bug fixes they attach with the update. All you need for a smooth update is a proper WiFi and time since the update can take some time.
Here's how you update to the latest iOS 16:
Step 1. Go to Settings > General > Software Update.
Step 2. Wait until your iPhone detects the latest iOS update.
Step 3. Tap on Install Now to start the update.
8Restore iPhone with iTunes
For those who has iTunes, you can try to use iTunes to restore your settings by doing the following steps:
Step 1. Connect your iPhone to the computer using a USB.
Step 2. Wait until iTunes detects your phone.
Step 3. On iTunes, click on the iPhone icon, choose Summary, then Restore backup.
Part 3. Change Location on iPhone to Any Place During GPS Not Working
If you have tried all the fixes above and it still doesn't work, you can try a location resetting program. Wootechy iMoveGo is a tool designed for manually setting location on Android and iOS devices, and it works with all location-based apps such as Pokemon Go, Snapchat and Life 360.
Key Features of iMoveGo
75.000.000+
Downloads
No Root, No Need to Jailbreak on iPhone.

Spoof Your Location on Your Phone Within 4 Steps.

Simulate GPS Movement with Adjustable Speed and Route.

Control Your GPS in Pokémon GO with Joystick.

Free Trial Is Provided with User-friendly Interface.
You can manually set the GPS location on your iPhone by following the steps below:
Step 1 Install and launch iMoveGo. Enable the disclaimer and click Get Started.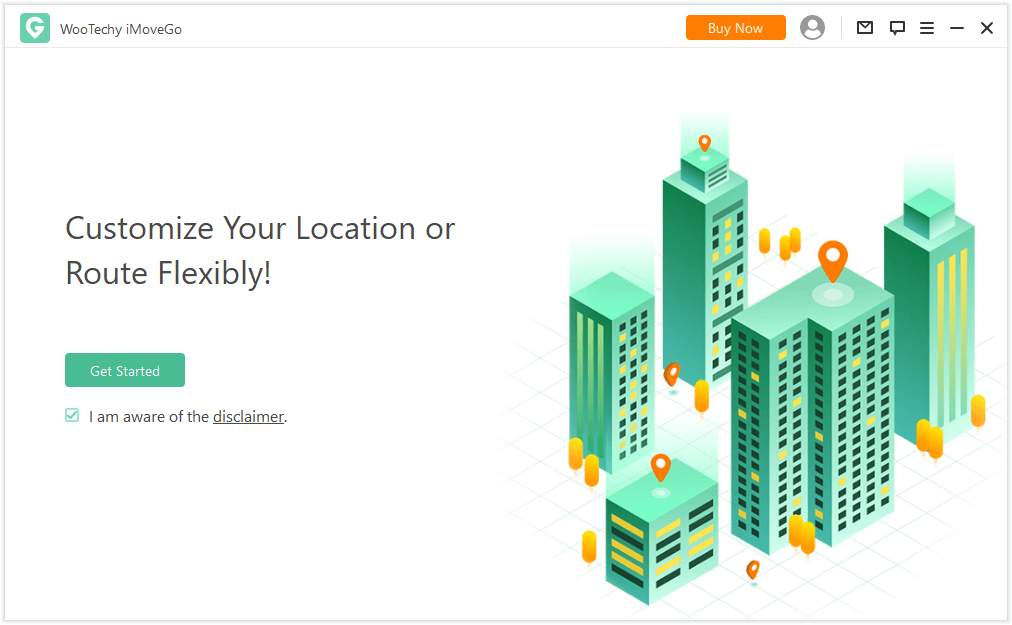 Step 2 Remember to Trust the computer from your iPhone where GPS is not working.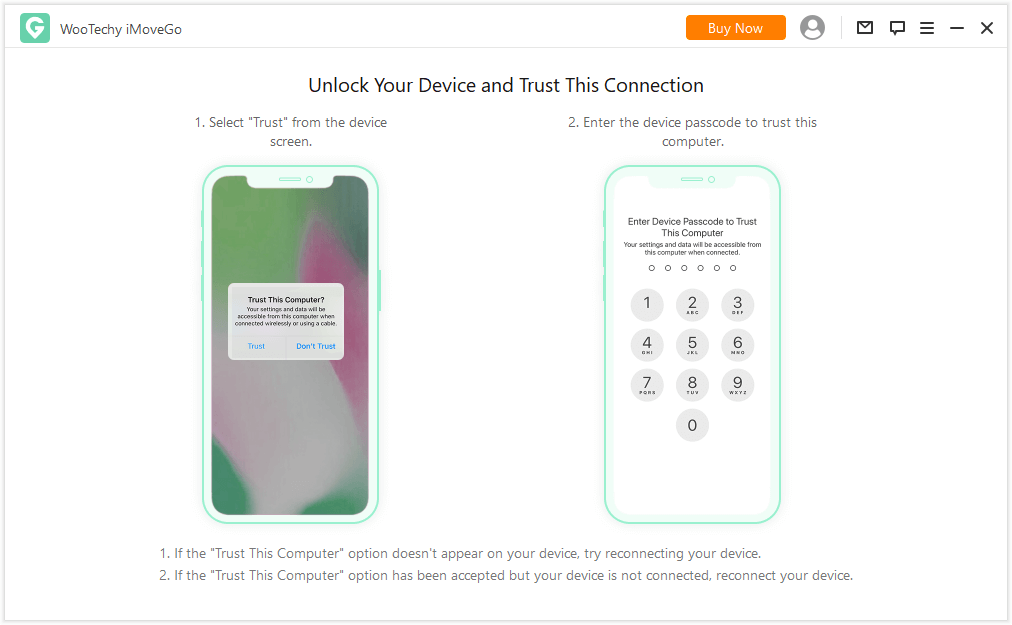 Step 3 Choose Teleport Mode from the upper-right. Then you can enter any location you want to adjust your iPhone GPS to on the search bar.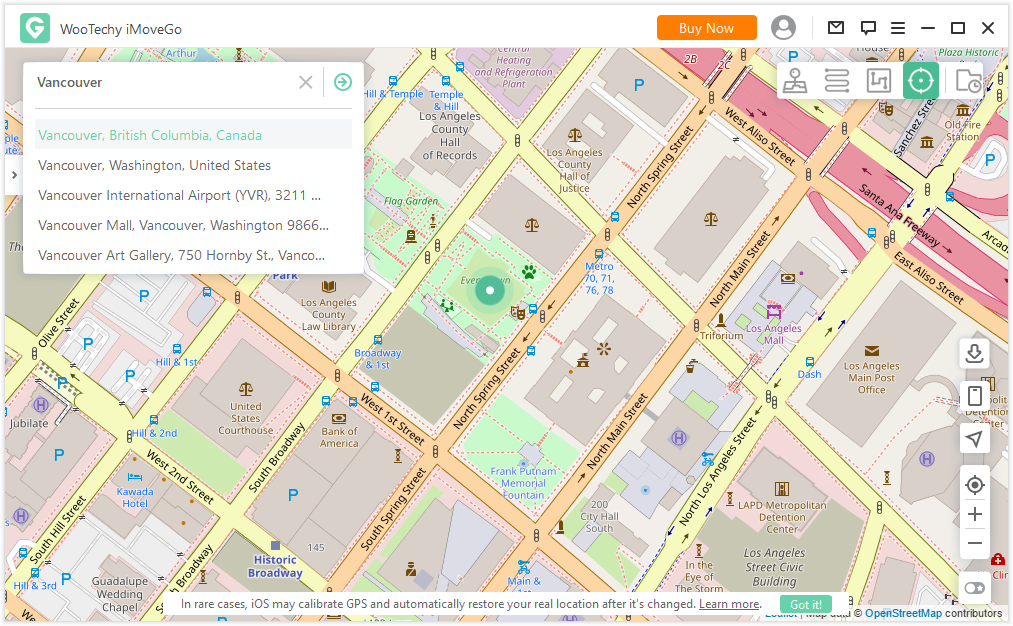 Step 4 The last step is to click Move after everything is checked. And your GPS location on iPhone will be refreshed within seconds.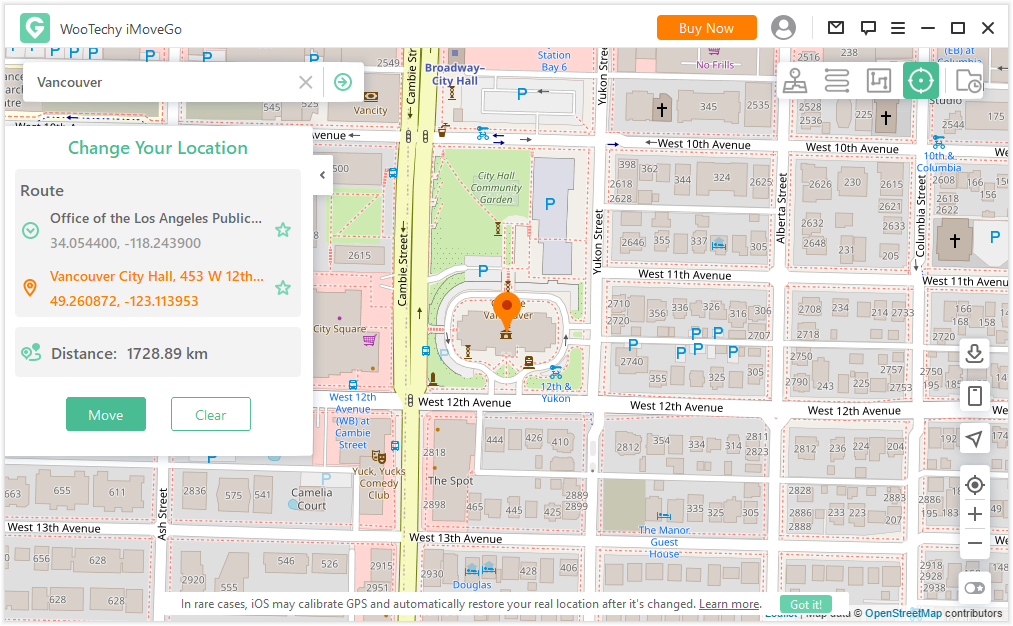 Conclusion
Although it sounds simple, having GPS not working on iPhone can be crippling on our part since there are lots of apps that rely on GPS. From helping us to determine shipping location to helping us on maps, GPS does play a big role for our phone. If your GPS has issues, you can try the 8 easy tips above to restore your GPS. Try them out and fix your GPS now!