iPads are great devices that can be used in a variety of ways. From watching your favorite entertainment to doing work from home, there are many possible uses for this Apple product. Still, what should you do if your iPad Home button not working right? In this post, we'll go over the reasons and the best ways to fix iPad Home button not working issue.
Part 1. What Causes iPad Home Button to Stop Working?
There are different things that can interfere with the Home button. For instance, if your iPad is older, the Home button can wear down and be broken. Sometimes the button just stops working altogether if you drop your device or break it.
Other times, your iPad software could interfere with the button working right. But external factors can also be a cause. If your screen protector or case isn't on right, it could be preventing your Home button from functioning.
Part 2. How Do You Fix an Unresponsive Home Button on an iPad?
We have twelve fixes that are sure to make your device run the way it's intended to. Whether you have an iPad mini, pro, or other iPad, our solutions will aid you.
1

Restart Your iPad

First, try restarting your button. If iPad Home button has to do with a software glitch, then a quick restart should fix your iPad almost immediately. Use these steps here:

For Newer iPad Models: Press your Side button and one of your Volume buttons. Hold them down for thirty seconds. Wait for the power slider to appear on-screen. Slide it off, then turn it back on by pressing the Side button.

For Older iPad Models: Just press the Top button on top of your iPad. Hold for around thirty seconds. Then slide the power off and after turn your device on by pressing and holding the same button.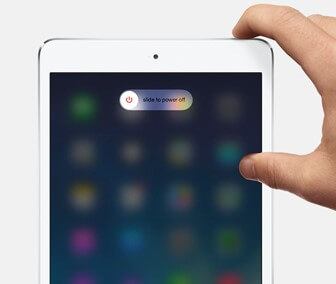 2

Take Off iPad Case

Like we said before, your iPad case can interfere with your Home button. Not having your case on right can do this. And having a case that isn't the right size will also make your Home button not work.

Check to see if your iPad is blocking the button. If you can't tell with it on, take the case off. When the case is off you can try to see if the home button works again. You should also try taking off your iPad screen protector.
3

Clean iPad Home Button

Your iPad Home button might just have dust, dirt, or other debris in it that is causing it not work ingproperly. Try cleaning your button with a cloth or wipe to fix it.

Take off any external covers or cases. Get out a cleaning cloth that is soft. Wipe down the Home button and remove any debris. Make sure to be careful and gentle. Then press your Home button.
4

Pat the Back of the iPad

iPad users can also pat the back of their iPad to dislodge any debris and putting the loose screws in place as well. Just make sure not to do this too harshly as you can make your iPad malfunction even more.

Place your hand on the back of your iPad. Put your hand near the location of the Home button. Pat it with your hand and do this with care. See if you can press your iPad Home button normally.
5

Use the 5-Finger Trick

You might not know this but you can actually navigate your iPad without the Home button. To do this try using the 5-finger trick.

Put five fingers on your iPad screen. Move all five fingers left and right. This will bring you back to your home screen.
6

Test Home Button in Portrait view/Landscape View

Change the landscape view of your iPad and see if this helps your Home button work. This is pretty simple to do, you just have to move your iPad around.

First, hold your iPad vertically and press the Home button.

Then hold the iPad horizontally and press the Home button again.

Switching between landscape and portrait view a few times should help.
7

Disable All Accessibility Shortcuts

Accessibility shortcuts could be interfering with the Home button, as well. If you have this setting on then your home button might not work.

Go to the Settings app. Scroll down to Accessibility and Accessibility Shortcut.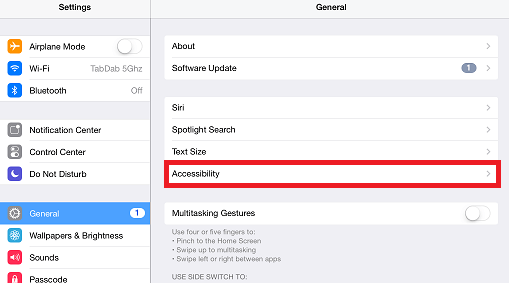 Use the switch button to disable these shortcuts.
8

Reset iPad All Settings

A setting or related wrong file is sometimes responsible for iPad Home button not working. In this case, you can try resetting all of your iPad's settings to remove the bug.

Go to your Settings > General > Transfer or Reset.

Then choose Reset > Reset All Settings.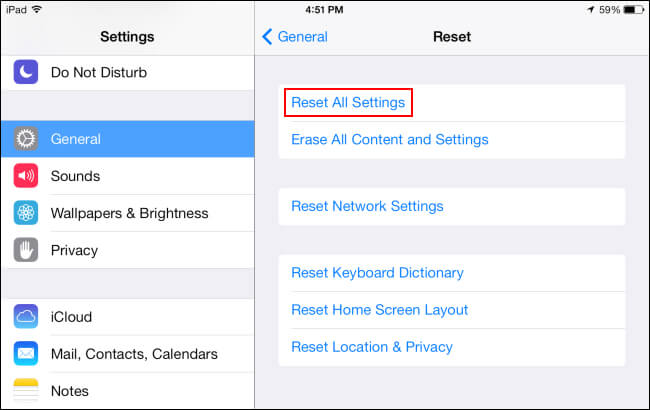 Your home button should work after, just try testing it out.
9

Turn On AssistiveTouch

There are other ways to work around your Home button besides the 5-finger trick. Try turning on assistive touch. This can be helpful if your Home button isn't working, as well as other functions.

Go into your phone Settings. Navigate to Accessibility > Touch > AssistiveTouch.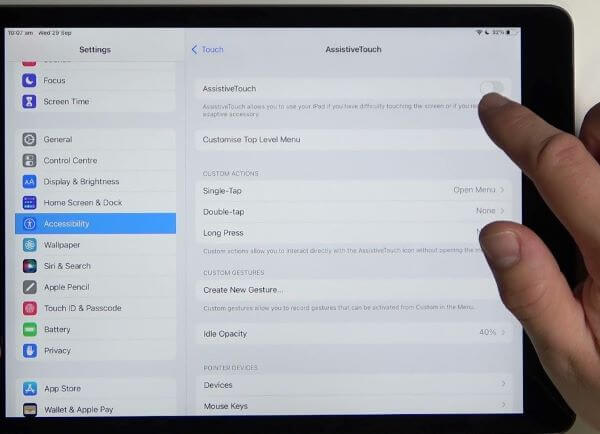 Turn on AssistiveTouch with the switch. A button will appear on your screen.
You can use this as your Home button.
10

Fix iPad Home Button Not Working Without Data Loss

If you don't want to try out each solution to locate the problem, then we recommend you use the all-in-one iPad repair software – WooTechy iPhixer to fix your iPad without data loss. This software is made to fix iPads and other Apple devices. We debug your device and restore your iPad back to normal with the highest success rate.
iPhixer – Fix Your iPad Home Button in Several Clicks
75.000.000+
Downloads
Solve all software glitches causing iPad not working problems such as iPad Home button not working, touch screen not working, boot loop and more.

Compatible with all iPad models and all system versions including the latest iOS/iPadOS 16, so you can use it to fix any your device.

Unlike using iTunes to fix the issue, you can use iPhixer to repair your iPad with a faster speed while not giving rise to any other unknown errors.

With other functions, iPhixer can be also used to reset iPad with or without password, enter/exit recovery mode freely in one click.
Download the software on your Win or Mac computers. Open the program and plug in your iPad to your computer. Trust your device to the computer. Choose iPhixer's Standard Mode to fix the issue without data loss.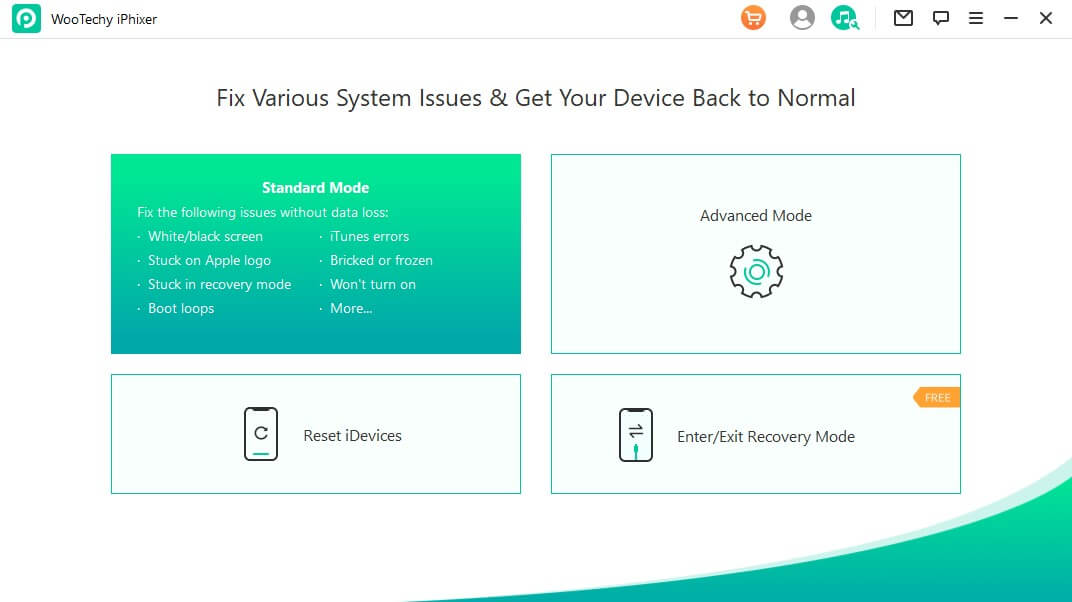 Click on the Next button and unlock your iPad. Your device should be detected. Otherwise, put your device in recovery/DFU mode based on the on-screen instructions.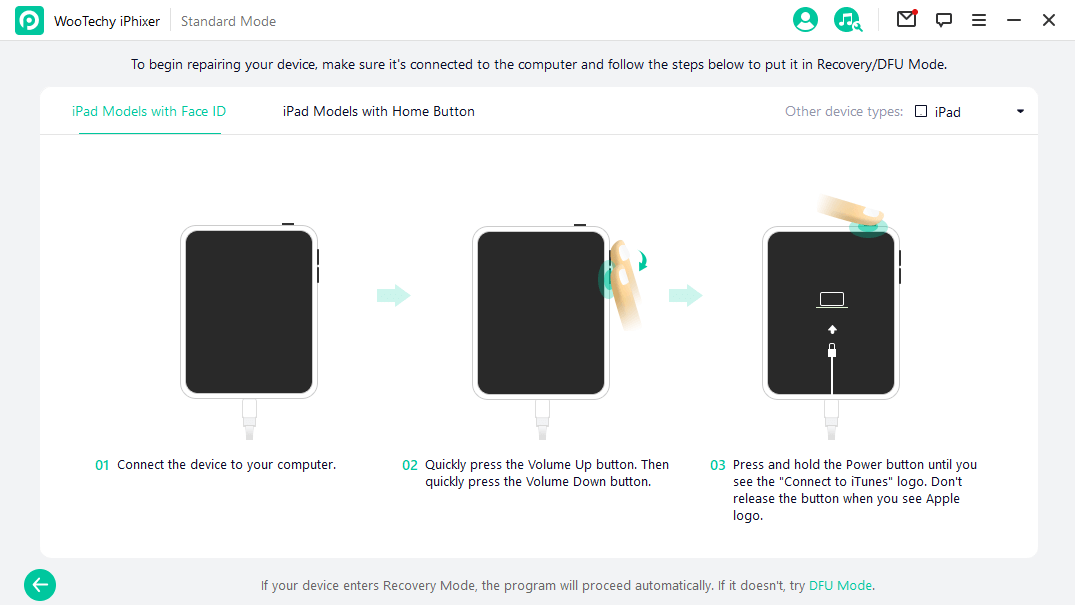 Download the firmware that is right for your iPad model and system version. This will replace the old one that contains bugs causing the iPad Home button issue.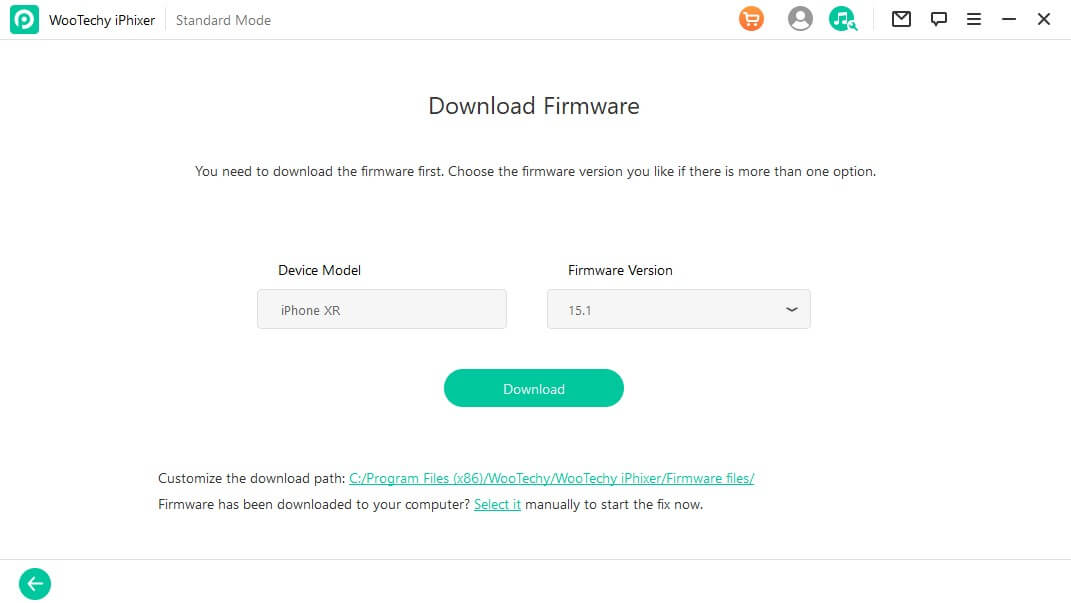 Click the Start button and the repair will happen. Wait until your iPad restarts automatically and the Home button should return to normal.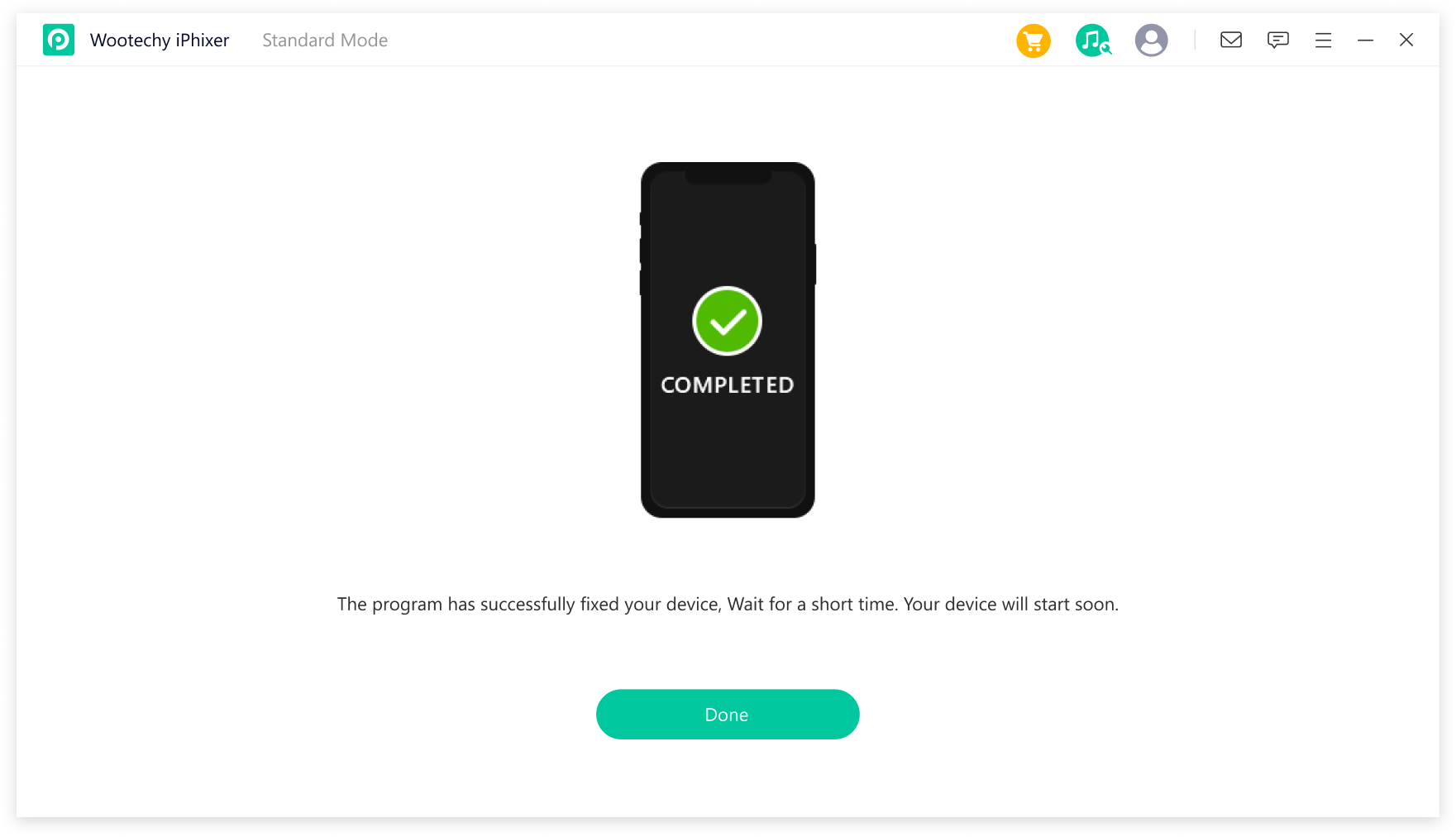 11

Restore Your iPad with iTunes/Finder

You can also restore your iPad in iTunes or Finder fix the your broken iPad Home button. To do this follow the steps we will talk about. There will be data loss so keep this in mind.

Plug your iPad into your computer with a USB cable. Since your iPad Home button is not working, you can't go into recovery mode though the buttons. Use iPhixer to get into recovery mode automatically with one click.

Open iTunes or Finder. It will display a message showing that your iPad is detected. You will be given an option to restore your device.

Choose Restore option. Wait for the restoration to finish. Then check if the Home button will work.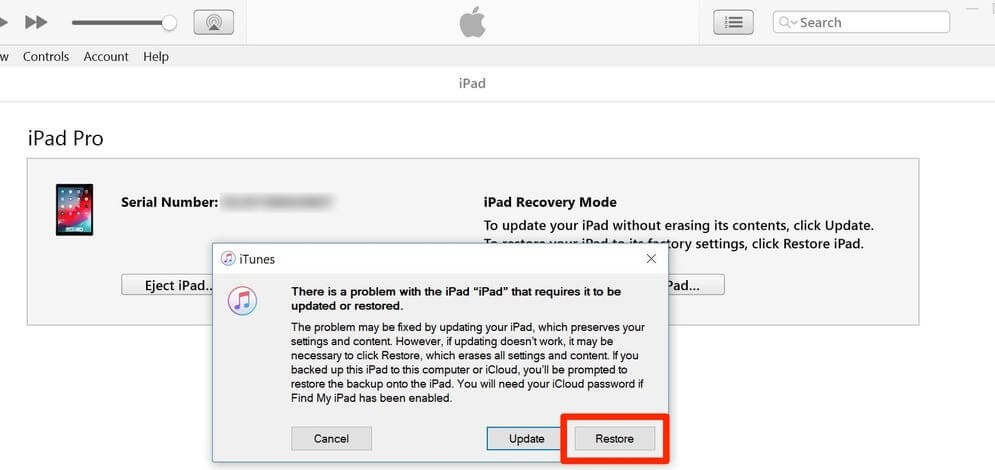 12

Set Up an iPad Repair

Finally, if none of the other iPad fixes are working for you, it might be time to contact Apple support. An iPad with a broken home button needs to be repaired by Apple. Follow these steps to get your device properly repaired:

Use this link to set up a repair for your iPad. You'll have to sign in with your Apple ID.

Then explain on the form what is wrong with your iPad. Send in your iPad to a repair location.

Or you can go to a local Apple-approved repair shop or genius bar. The support page will show you repair locations or tell you how to send in your iPad.
Conclusion
Having an iPad Home button not working can be a source of stress and frustration. Luckily, we have gone over the best ways to fix your device here. If you need more help getting your iPad home button to work read over the post again or bring your iPad to an Apple store. Our WooTechy iPhixer software is also great for iPad Home button issues that are bug or glitch related!