Long-term iPad users have faced the issue of black screens at least once. iPad not turning on is also a fairly common issue among users. Some of these issues could be software-related and are easy to fix. You probably came here to save yourself a trip to the service center.
There are many troubleshooting options for iPad issues. The black screen and startup failures usually go away after charging the phone properly. Software problems are a bit more tricky, but you can still get those fixed by using iTunes or other iOS repair apps.
While all that sounds simple, it might not be a walk in the park if you're doing it for the first time. Naturally, you would also want to pinpoint the exact cause of the issue with your iPad won't turn on to apply the proper fix. So, this guide will include step-by-step instructions for every possible fix for your iPad issue.
Why Is Your iPad Screen Black And Won't Turn On?
The black screen can occur when an iPad runs out of charge or has a faulty charger. The user thinks it's not starting even after a long time of charging, while it's not charging at all.
The issue could also be with the screen itself. In that case, you would need to make a trip to the service center after all. You can tell if it's a screen problem by connecting the iPad to your PC. If your PC manages to recognize it, the issue is very likely related to the screen.
Alternately, you may have a dead battery on your iPad. A dead battery is not an uncommon problem for such devices. Especially if it is an older model. You can tell if the problem is with the battery by plugging your iPad on your pc or laptop. There's a high chance that it's a battery issue if your computer recognizes the device but promptly gets disconnected.
There might also be other software issues, and the ipad will not turn on due to those. Sometimes, updating the iPad OS can also cause software incompatibility. However, unlike hardware faults in general, these issues are rather easy to resolve.
How Do You Fix An iPad That Won't Turn On?
Unless your iPad is completely dead, there is always a way to fix it. Some of these fixes could be a bit complex, but there's nothing you cannot fix after taking a look at this guide. So, without further ado, let's get right to it.
1. Charge Your iPad
You can not imagine how many people freak out over the black screen when the issue is just their iPad being out of charge. I believe this usually happens when people store their iPad for a long time without checking.
When they eventually try to switch it on, it is completely drained of power and shuts down. Because the battery is in self-preservation mode, any additional efforts to restart will fail. So, the first thing you should do is charge the iPad for a while. If there are no issues, you should be able to restart it after it has finished charging.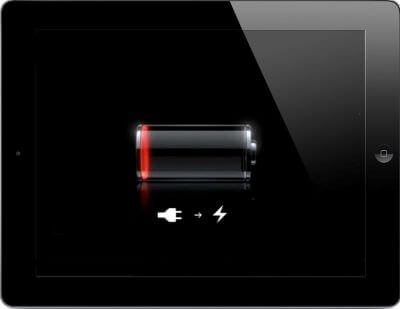 2. Check the Charger and Charging Cable
Many of you may be thinking, "my ipad won't switch on" if the first method failed to solve your problem. And this is now trickier because it's no longer a matter of a dead battery. The issue now is with faulty hardware, specifically your charging device.
Sometimes your ipad will not turn on even after letting it sit on the charger for hours. The issue here is that you have a broken charger, and you need to replace it. It could be the charger itself, or even the wire. Take them to a mechanic to figure out what the issue is, or buy a new one.
3. Hard Reset iPad
A hard reset can often fix software-related issues like the black screen and failure to turn on. But the process is different for different iPad models.
iPads Without Home Buttons
Press the Volume Up button and release it immediately.
Repeat the process with the Volume Down button.
Press the Top button and do not let go until you see the Apple logo.
iPads with Home Buttons
Press and hold the Top and Home buttons at the same time.
Wait till you see the Apple logo and then let go.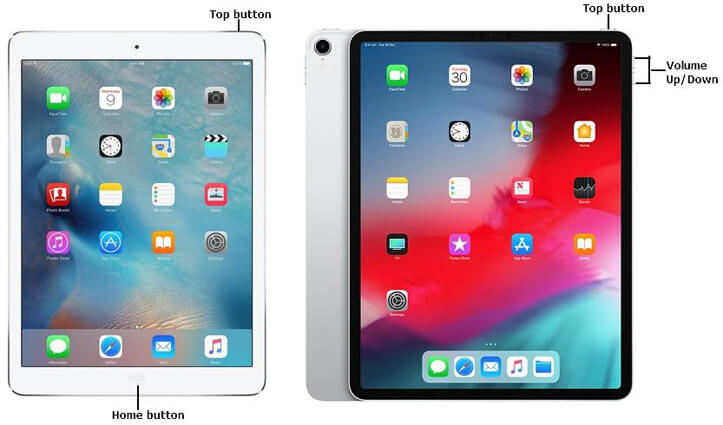 4. Restore and Turn on iPad With WooTechy iPhixer
iPad not turning on problem is usually caused by software glitches or improper operations. In this case, to resolve it with 100% success rate is to use professional iPad repair software. WooTechy iPhixer, the iPad fixing program, is great at solving this sort of problem. The most important point is that it won't cause you any data loss.
Key Features of WooTechy iPhixer:
75.000.000+
Downloads
Fix all iPad issues such as iPad not turning on, iPad boot loop, iPad stuck on Apple logo, etc.

Bring your iPad back to normal with the highest success rate and no data loss.

Compatible with all iPad models and iPadOS/iOS versions including the latest ones.

Have more functions like enter/exit iPad recovery mode with one click and reset iPad with/without password.
4 Clicks to Fix iPad Not Turning on Without Data Loss:
Download the WooTechy iPhixer. Install the app on your computer or laptop. Select Standard Mode.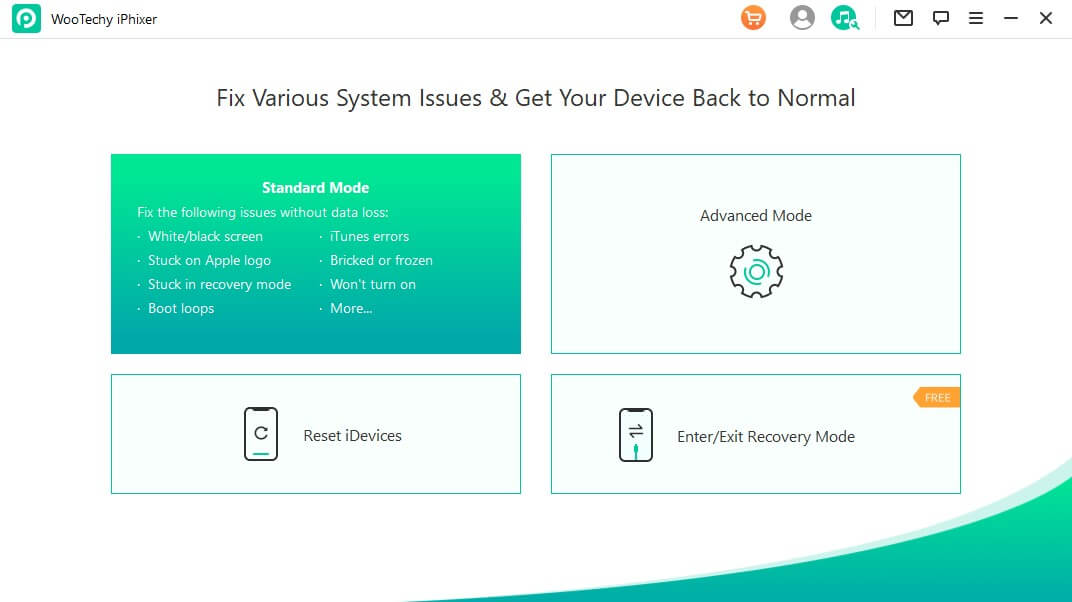 Connect your iPad to your computer and wait till the app recognizes it. Follow the on-screen instructions to set your iPad in recovery mode.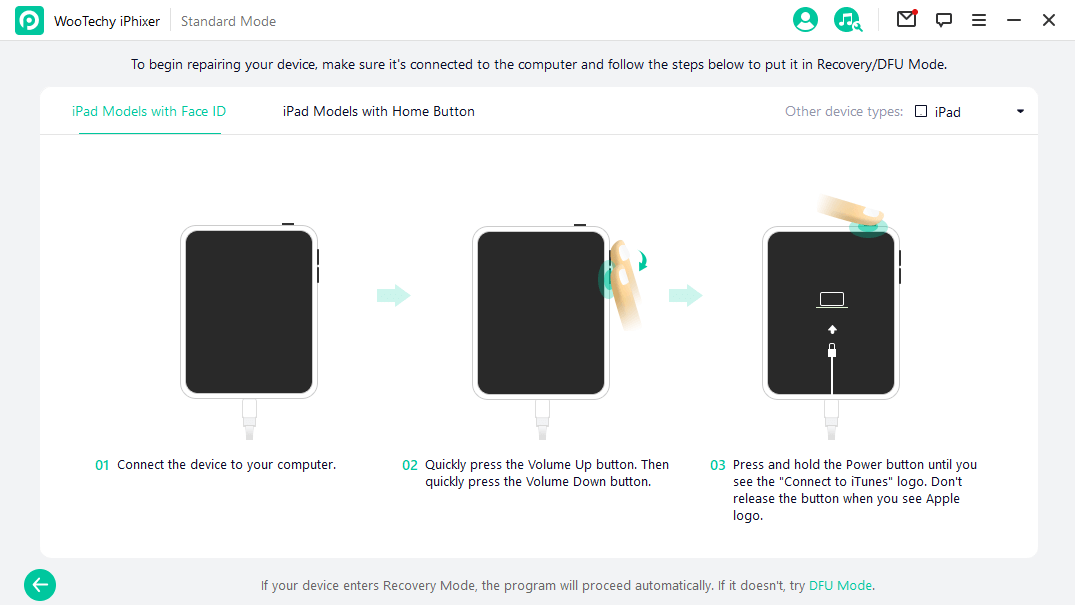 Download the necessary firmware files to restore your iPad.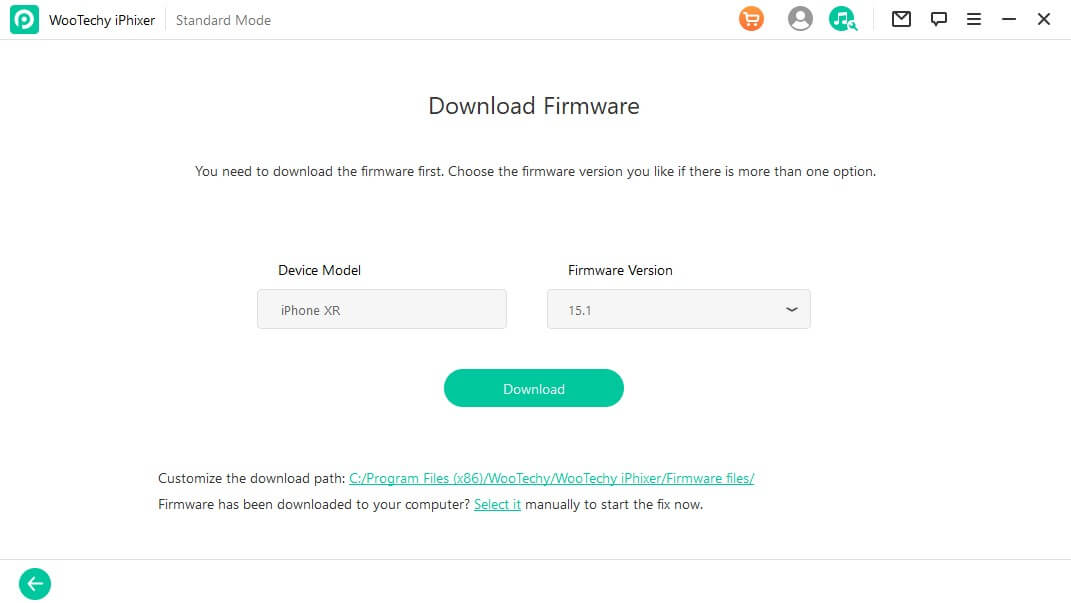 Click Start to let iPhixer repair your iPad system and after a while, your iPad will turn on automatically.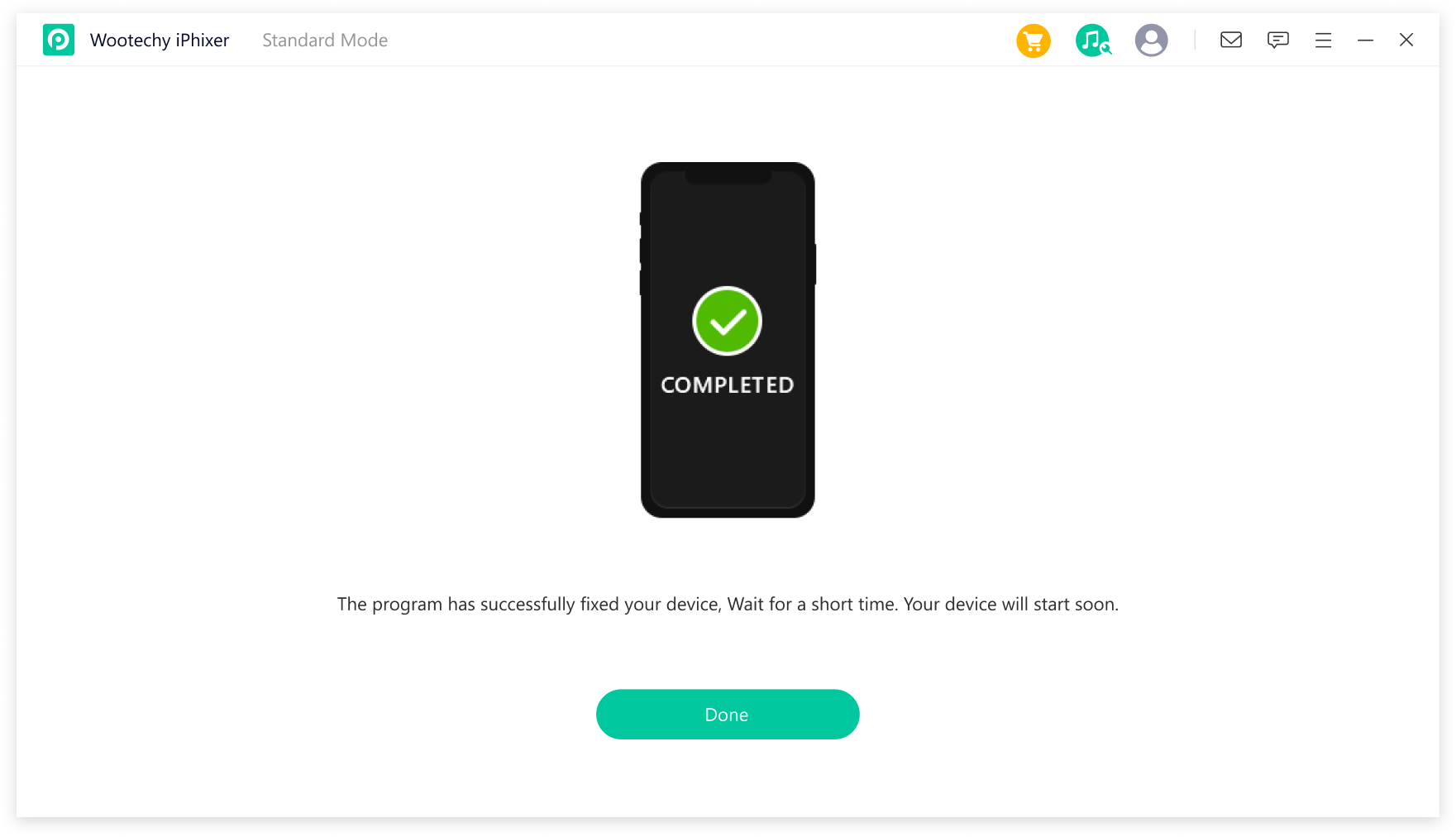 Try the advanced mode if the standard fix does not work.
5. Put Your iPad into Recovery Mode and iTunes Restore It
iTunes recovery mode is a full restore that should theoretically solve all software issues on your iPad. Yet one of the disadvantages of this method is that it removes all data on your iPad. If you are okay with it, follow these steps.
Put iPad with the Home button in Recovery Mode:
Connect your iPad to a computer with iTunes installed and open the app.
Hold down the Top and Home buttons at the same time.
Keep holding till the recovery mode screen pops up.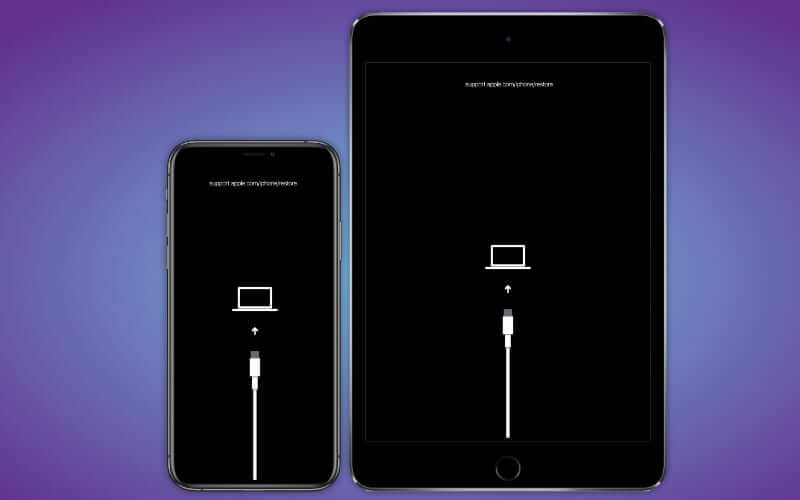 Put iPad Without the Home button in Recovery Mode:
Connect your iPad to a computer with iTunes installed and open the app.
Press and release the Volume Up key.
Press and let go of Volume Down key.
Hold down the Top button until the restore mode shows up.
Once you finish the above steps, you can now see "Update" and "Restore" options on a message shown on the iTunes' screen. Choose Restore to restore your iPad.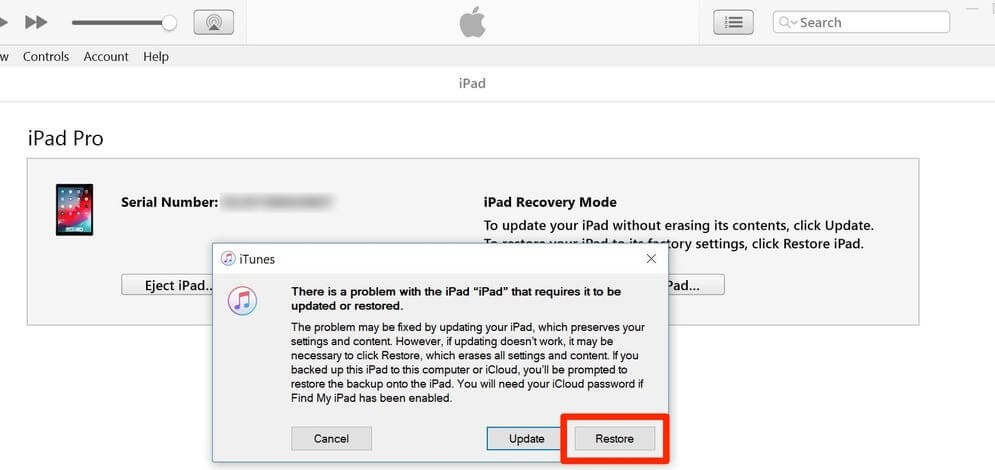 6. Put Your iPad into DFU Mode and iTunes Restore It
DFU mode is the ultimate restore option. It will wipe out almost any problems you have with your iPad. The downside is that it also wipes out all your data along with your problem. So it's the absolute last resort for most people.
Entering DFU Mode and Restore iPad with the Home Button:
Connect your iPad to a PC with iTunes installed and open iTunes. Hold down the Top and Home buttons for 8 seconds.
Release the Top button while holding down the Home button for 5 seconds.
At this time, your iPad screen is still black. You will see a message noting that iTunes detects your iPad in DFU mode on your computer. Select OK button and then click Restore iPad.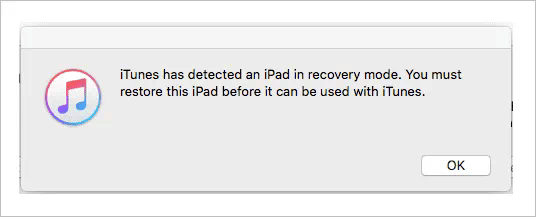 Entering DFU Mode and Restore iPad Without the Home Button:
Connect your iPad to your PC and launch iTunes.
Press and release Volume Up and Volume Down consecutively in that order. Press and hold your Top button until the iPad screen turns black.
Meanwhile immediately hold both the Top and Volume Down buttons and count to 5.
After 5 seconds, let go of the Top button and keep holding the Volume Down button for another 5 seconds.
On your iTunes, click OK and Restore iPad options to restore it.
Conclusion
I hope this guide has helped solve your iPad not turning on. Generally, using professional iPad repair tools like WooTechy iPhixer can get rid of the trouble with 100% certainty. If the problem persists after going through all of the fixes, you have to take your iPad to the service center as there could be some actual hardware issue that is preventing your iPad from turning on. Thanks for stopping by!