Without any doubt, iPhone is a big fish in the world of technology, and it's not without reason.
One of the best features that have definitely helped these devices gain popularity is that you can customize their firmware by flashing and restoring them.
But how can we achieve this difficult feat? Isn't it pretty hard without vast technical knowledge?
Of course not if you are using the right tool!
And one of the most used software to flash/restore an iPhone is 3uTools.
In this brief guide, we'll be reviewing 3uTools flash to see how you can flash iPhone with 3uTools while having an analysis of its pros and cons.
We'll also provide a better alternative if you are looking to flash your iPhone at the end of our guide.
Let's start with an overview of 3uTools.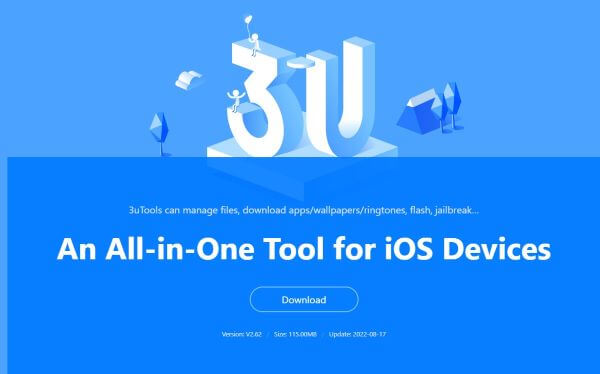 Part 1. A Full Review on 3uTools Features
1. What Is 3uTools All about?
3uTools is an all-in-one media and app manager for iOS devices that specializes not only in managing but also in jailbreaking or flashing your devices without any hassle. On top of that, you can also download and enjoy numerous apps, distinctive ringtones, and fantastic wallpapers from its vast gallery.
And that's not all, there are also other incredible features like garbage cleaner, data backup, ringtone maker, audio/video converter, image compressor, and many others.
So if you ever encounter any issues with the operating system of the iPhones, 3uTools has got you covered.
Let's look at the 3uTools flash feature in a bit more detail.
2. What Does Flash Do in 3uTools?
3uTools flash allows iPhone users to restore their device to the compatible iOS firmware whose signing hasn't been stopped by Apple. You can also upgrade the operating system of iPhones to the latest versions or downgrade it to the older ones using 3uTools flash.
Now, let's see how you can flash/restore your iPhone with 3uTools in a stepwise manner.
First of all, download and install 3uTools on your computer. After launching the software, connect your iPhone to the computer with the original connection cable. Once done, put your device in recovery mode.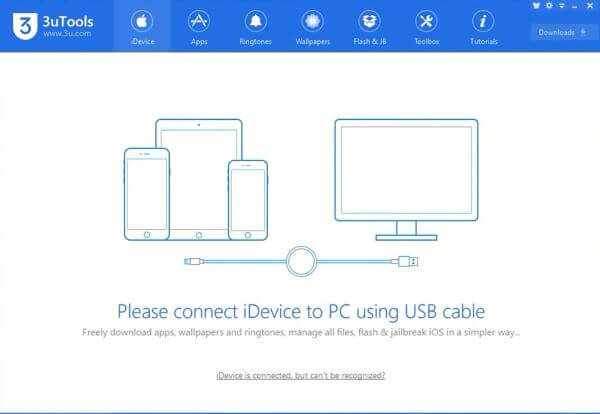 Now, wait until 3uTools recognizes your device and then hit the Flash & JB from the top taskbar. Download the iOS firmware version you want now, and once it's downloaded, import the file on 3uTools.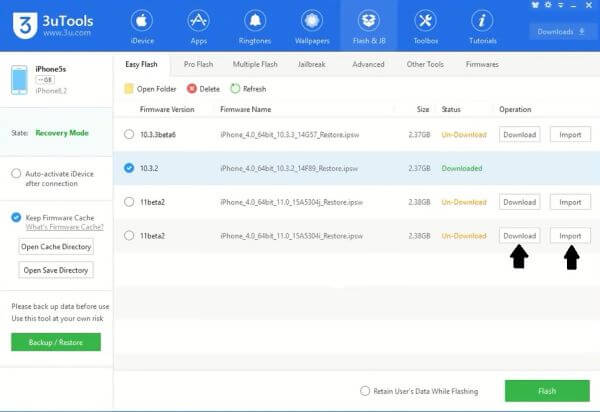 Now select the firmware you want to install on your iPhone and click on the Flash button at the bottom right of the interface. You can also select Retain User's Data While Flashing so that your data doesn't get deleted during the whole process.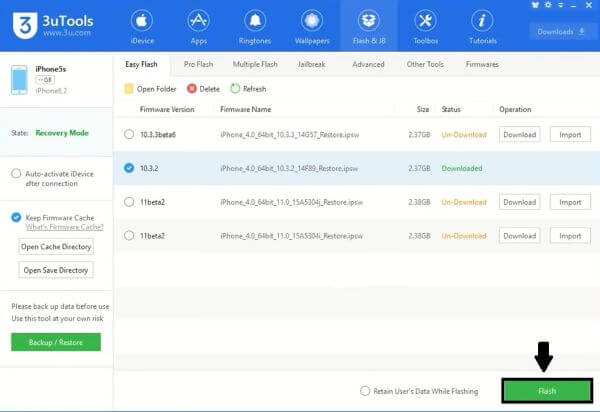 Now you just have to wait patiently until the process is completed and make sure you don't disturb the iPhone during this time. Otherwise, your iPhone may get bricked.
Finally, the flashing of your iPhone is completed. Press OK to continue. So this is how you flash or update your iOS with 3uTools.
But wait a minute.
There are also instances when updating your iPhone iOS increases your problems instead of relieving them. So many users complain that after updating iOS, some of the features that were working perfectly stopped working. Meanwhile, some apps may also become laggy or crash randomly after you install the developer beta version quite early.
So what to do in that case? Is it over for you if you have encountered a similar situation? Can 3uTools also downgrade the iPhone firmware?
Here we go with the answers!
3. Can I Downgrade My iPhone with 3uTools?
Yes, you can easily downgrade your iPhone firmware with 3uTools. Here is a step-by-step guide on how to do it.
Launch the 3uTools. After connecting your iPhone device to the computer with an original connection cable, go to the Flash & JB and download an older firmware version.
Now, hit Flash at the bottom right. Select the Retain User's Data While Flashing from the checklist at the bottom if you want to keep your data (it's not recommended because the chances of failure are increased.)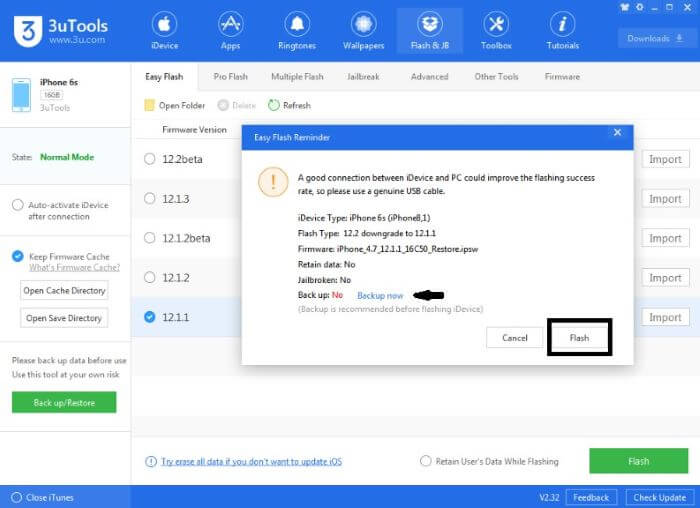 Once done, a confirmation prompt will appear. You can also form a backup of your data on the computer from here and save your media files separately (this method is recommended to save your data.)
Wait patiently without disturbing the computer as well as iPhone.Congratulations! Your iPhone firmware has successfully been downgraded.
After looking at how to flash and downgrade iPhone operating system with 3uTools, now it's time to have a critical analysis of this process, focusing on the safety, pricing, and efficiency of 3uTools flash.
Part 2. 3uTools Review: Safety, Pricing, Efficiency
1. Is 3uTools Secure?
Using 3uTools for flashing and restoring your iPhone is a pretty secure method. In 3uTools, many security measures are implemented to make sure that your personal information doesn't get disclosed to a third party.
2. Is 3uTools free to use?
Yes, 3uTools is a tool that can be downloaded and used by anyone without any cost.
3. Does 3uTools Work?
3uTools can efficiently flash your iPhone, but nothing in this world is free of flaws. Here are some pros and cons of 3uTools that you must consider if you want to flash your iPhone with it.
Pros
3uTools provides a list of available firmware so you can download and install whichever you want.

A feature is available if you want to retain your data while flashing your iPhone.

You can also select the "Query Compatible (SHSH)" option to see signed iOS versions.
Cons
3uTools is compatible with only a limited range of iOS devices.

Moreover, clear information on the supported devices is also not provided by 3uTools.

Lastly, it is an iOS managing software, but it only runs on Windows computers. No version is compatible with Mac computers.

The steps are hard to understand and follow as the interface is not user-friendly.
So keeping in mind these pros and cons of 3uTools flash, we recommend you a better alternative that can effortlessly handle even the latest iOS versions.
Let's jump right into it!
Part 3. A Better Alternative to Flash and Restore iPhone or iOS Downgrade (iOS 16 Supported)
One of the best tools that can help you flash/restore your iPhone if you face any tech errors while using 3uTools is WooTechy iPhixer.
It's an all-in-oneiOS repair tool that is 100% secure and comes with a high success rate. You can get rid of all iOS-related problems within minutes and without any loss of data. Moreover, you can also reset your device or enter/exit recovery mode with just a single click.
And that's not all!
WooTechy iPhixer is equipped with the latest technology that can manage even the recent iOS 16 version. Let's first have a look at how we can flash/restore our iPhone or downgrade iOS without data loss.
Step 1 Download and install WooTechy iPhixer on your Windows or Mac computer. After launching the software, select Standard Mode from the opening interface.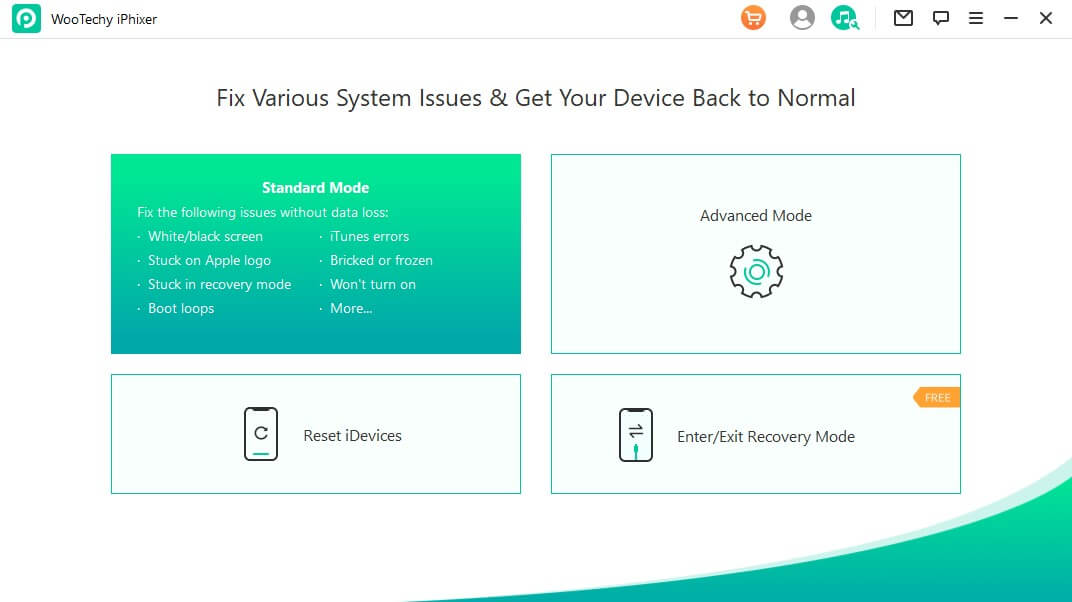 Step 2 Now connect your iPhone to the computer with an original connection cable. Make sure to unlock your device before you continue; otherwise, the software wouldn't be able to recognize the iPhone.
Step 3 After clicking the Next button, if your device is still not recognized by iPhixer, then put it on recovery or DFU mode to the given instructions.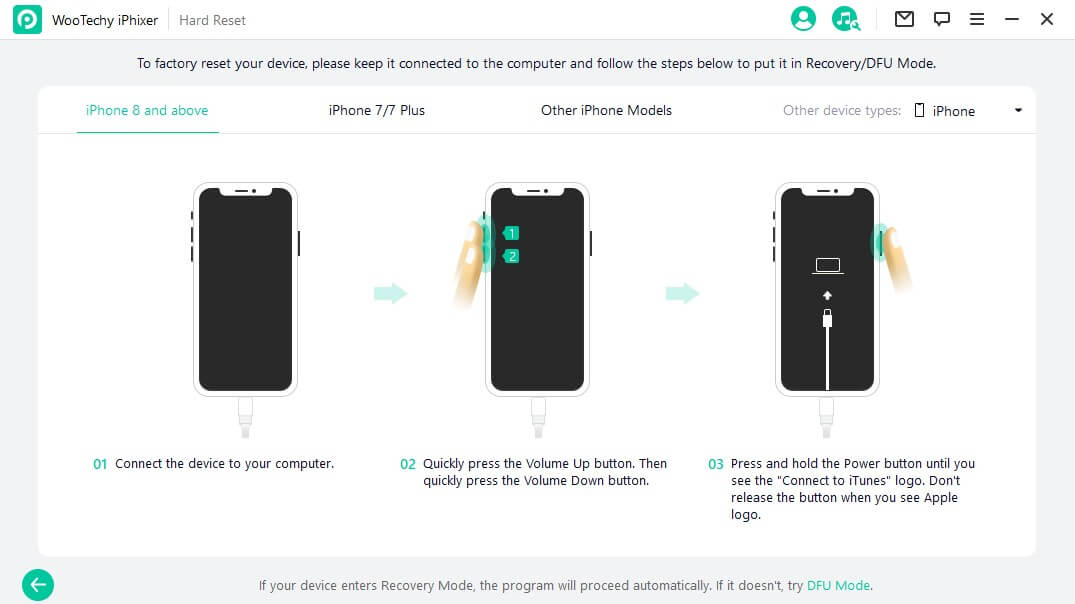 Step 4 Once iPhixer recognizes your iPhone, download the firmware version you want to install on your iPhone. To flash or restore your iPhone, just click the Download button. To downgrade iOS 16 to iOS 15, choose the iOS 15 firmware and then click the Download button.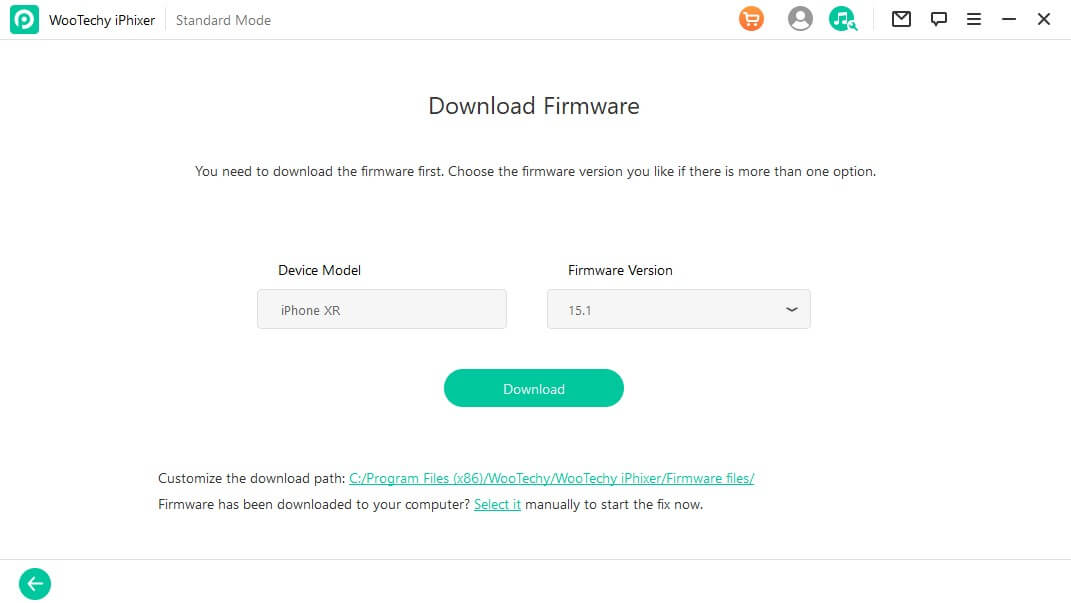 Step 5 Click the Start button once it's downloaded. Finally, your device can restart and normally work after the process completes.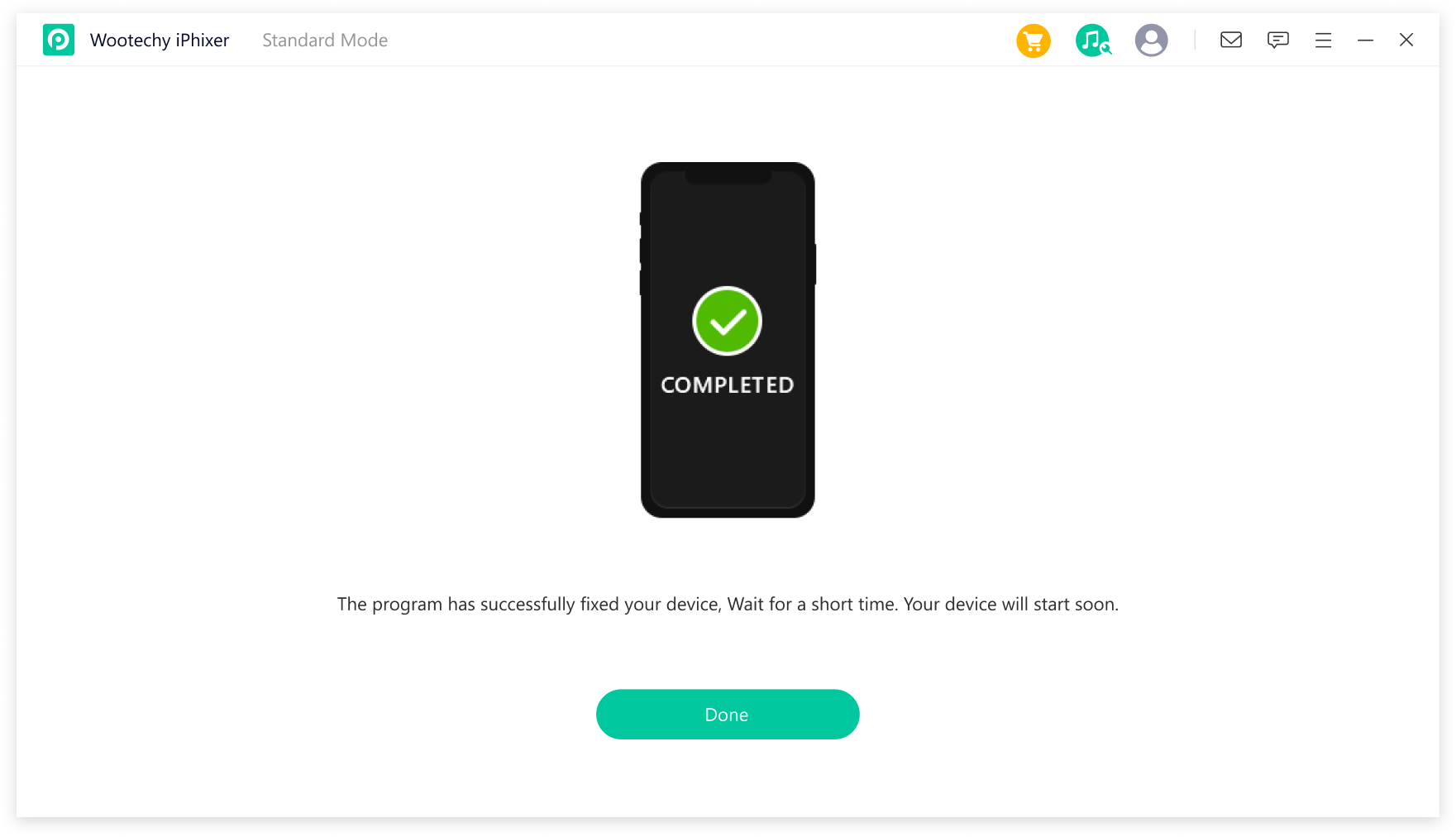 Pros
With a user-friendly interface, it is easy to use, with several click needed.

Able to update or downgrade iOS, as it supports all iPhone/iPad/iPod touch models and all iOS/iPadOS versions.

Fix all Apple devices issues by flashing or restoring the firmware while not causing data loss or other unknown errors.

100% secure, it has no virus and won't invade your data privacy.
Con
It is not completely free, charging $29.95 each month.
Part 4. Other FAQs About 3uTools
1.&nbspCan I use 3uTools to reset my iPhone?
Yes, other than providing various managing features, 3uTools can also reset your iPhone pretty easily.
Just go to the Toolbox > Erase All Data, and after reading the instructions given by the 3uTools, continue on to reset your iPhone completely.
2.&nbspCan I use 3uTools to unlock the disabled iPhones?
Yes, if your iPhone gets disabled by entering a wrong password, then you can use 3uTools to easily unlock the device.
For iPhone 4 users, 3uTools can directly get the device unlocked and if you are using some other iOS device, then flashing the iPhone/iPad can clear the disabled state.
Conclusion
So the crux of the matter is that flashing an iPhone not only allows you to solve many software glitches, but your iPhone also becomes more fluent and smooth running. And 3uTools can get it done with some simple steps.
But because of its limited iOS device compatibility, using WooTechy iPhixer to flash your iPhone is a better option.
Most users prefer this tool to flash their iOS devices. It is highly reliable and takes less time when compared to other methods and tools in the digital market.