Smartphones have become an essential part of our daily life, and this is no exaggeration. The iPhone is one of the most well-known examples. Keeping all their benefits and special features aside, they can be quite inconvenient at times. "The iPhone could not be activated because the activation information could not be obtained" is one of the most common errors.
There are several reasons why your iPhone may cause problems during activation. Read the entire article to learn more about all of the possible causes and how to fix them.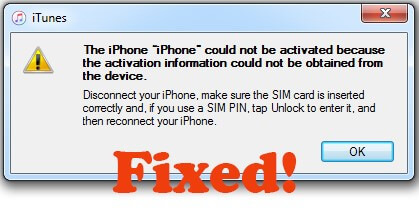 Part 1. How to Fix the Activation Error on iPhone
Alright then, let's talk about some solutions. We will talk you through all the steps you can take to fix it. There are some cool tips as well. Let's start with those first.
1

Re-insert or Try Changing the SIM Card

This one is a very basic thing you can do to try and fix the error. If your phone could not be activated because the activation information could not be obtained from device, try inserting a different SIM card or just re-insert the SIM card.

You can find the problem through a process of elimination. And if the phone does not give you the error anymore, you can be sure that the SIM was the problem.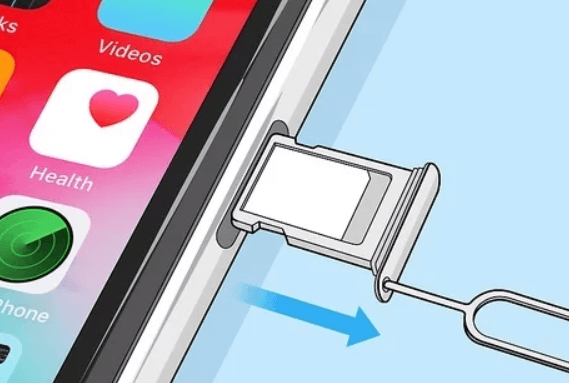 2

Check Wifi Network

This one is quick and easy. We have all been there. Trying everything possible to solve the problem only to discover that you are not even connected to the internet or that your internet is not working. Make sure to check your internet connection. You can test it out by connecting a different device to the network and browsing the internet. Restarting the router may also help.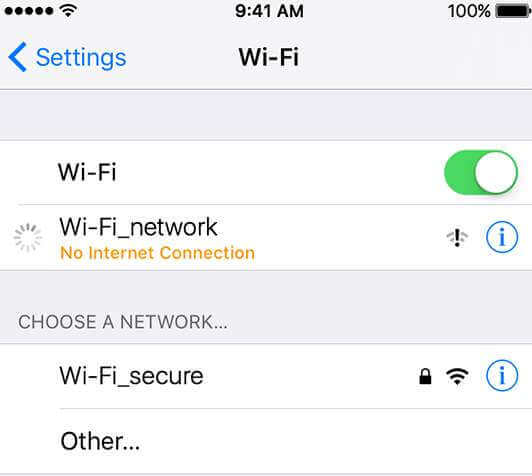 3

Check Apple System Status

Your phone might be completely fine. The problem could be at Apple's end. However, there is something you can do to investigate this. Apple's System Status page tells you about all the systems and Apple services that are running. So, you can check whether it is Apple's services that are down.
4

Force Restart iPhone

You can also try force restarting your iPhone to give it a fresh start to fix the "iPhone could not be activated" error. Maybe something glitches up when starting. You never know what can go wrong with the software. The force restart procedure will depend on the model of the phone you have. You can follow the instructions on the picture below

iPhone 8 and models after it: Quick press and release the Volume Up button and the Volume Down button respectively, then hold the Power button until the Apple logo is visible.

iPhone 7/7 Plus: Press down the Volume Down button and the Side button at the same time until you see the Apple logo.

iPhone 6s and models before it: Press down the Home button and the Power button simultaneously until the Apple logo appears.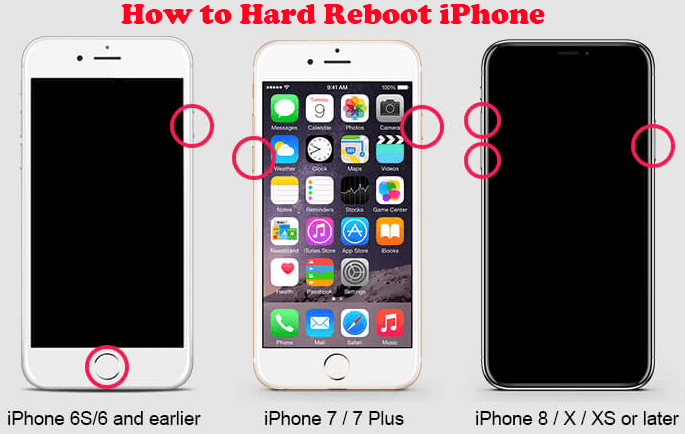 5

Fix the iPhone Could Not Be Activated with iPhixer

As we mentioned before, the "iPhone could not be activated because the activation information could not be obtained" error can result from the improperly installed iOS firmware. In this way, you can also use advanced tools like Wootechy iPhixer to get your iPhone activated without any hassle. This tool is convenient and simple to use. The UI is laid out intuitively, plus there are more features of repair and reset utilities.

Key Features of iPhixer:
Repair iPhone/iPad/iPod touch with this error message without any data loss and with a high success rate.

Solve many other iOS problems such as update failure, stuck iPhone issues and iPhone not showing up in iTunes.

Support all iOS versions including the latest iOS 15 and get the iOS firmware properly installed.

Better than iTunes, iPhixer will not give rise to any errors when restoring iPhone.
Here Is How to Fix the Activation Error on Your iPhone:
Step 1. Connect the Device to the Computer
Connect your device. Open the tool, choose Standard Mode and click Next. If your device is not detected, the program will tell you to put it in Recovery/DFU mode with clear instructions.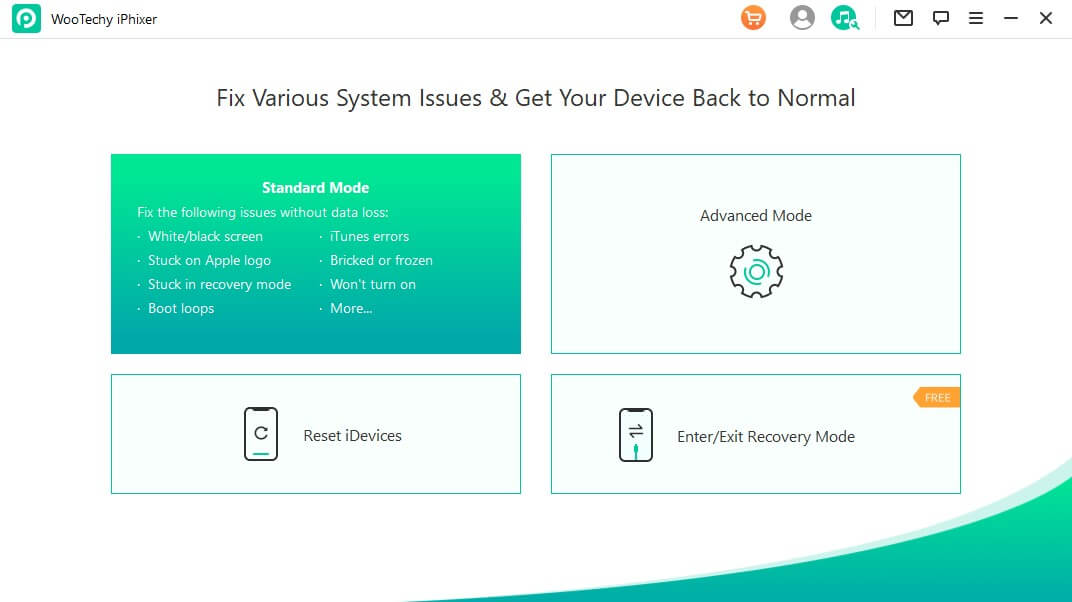 Step 2. Downloading Firmware
Next, you need to download the firmware that will replace the older one. Choose the firmware you want and click the Download button. If the firmware you download is not the right one, then try a different version.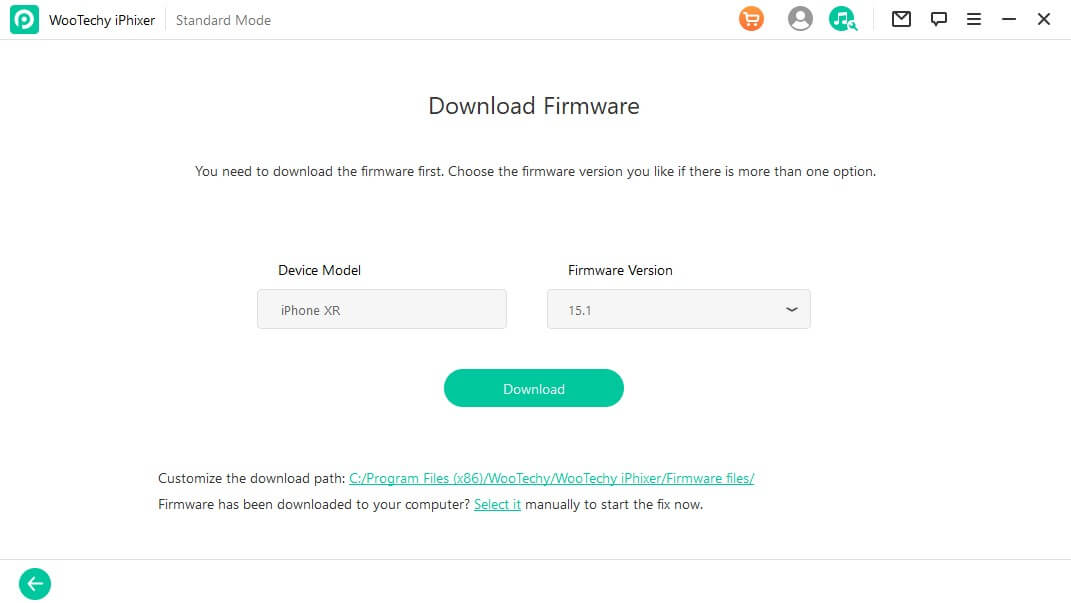 Step 3. Fix the Issue
The program will prompt you with a "Start" button when everything is ready and set up. Click Start and wait for the magic to happen. One important thing to keep in mind is to not unplug your phone at this point.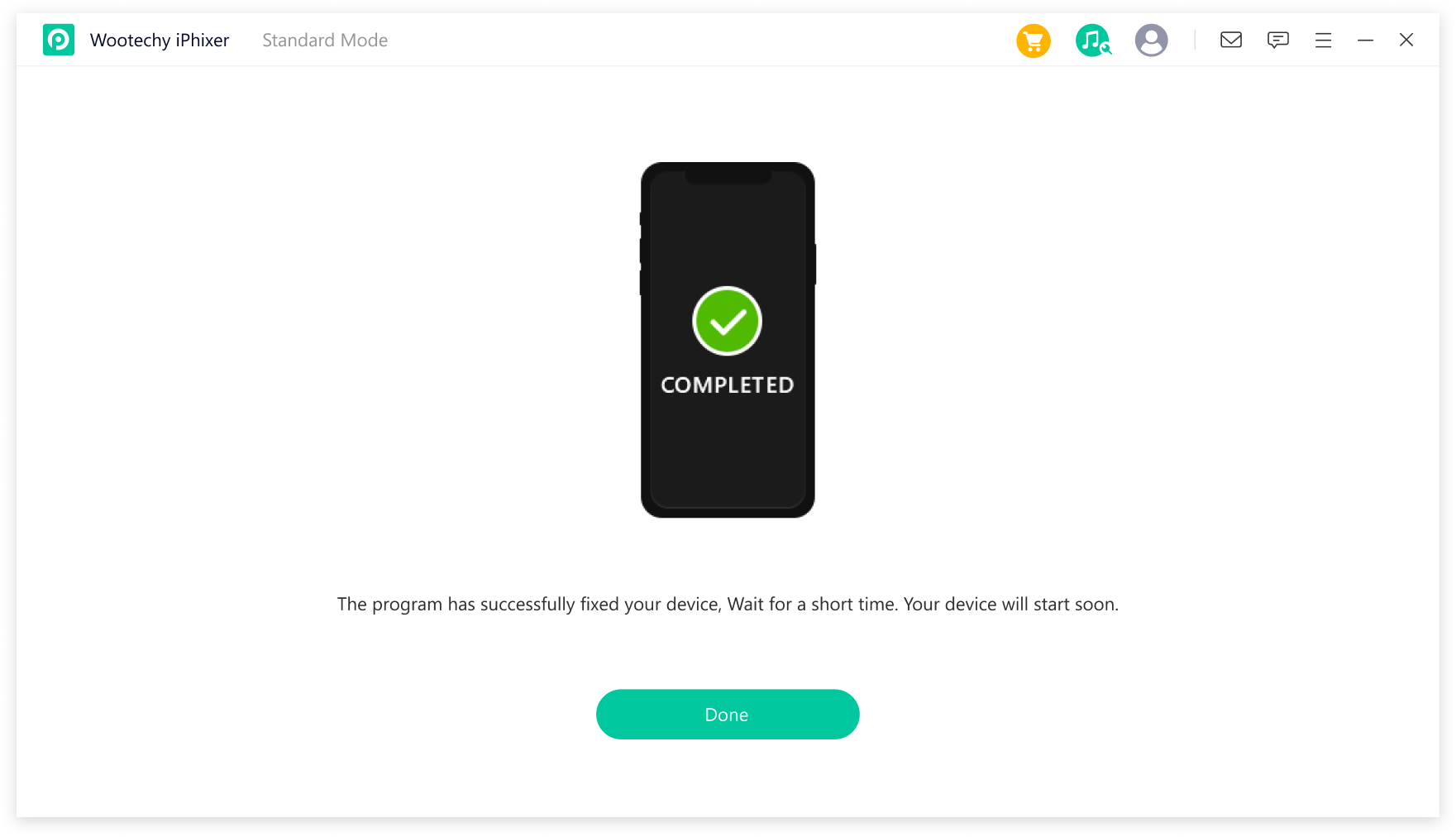 6

Update iTunes and Reactivate iPhone

Try updating iTunes if your iPhone is not activated. Maybe you are running an older version of iTunes which is causing a problem. You can update iTunes directly from the program itself. Unplug your phone before doing it though. After that, connect your iPhone with iTunes. When the "Activate iPhone" screen appears, choose your device, enter the password if needed, and then click Continue. Then follow the instructions to finish the activation.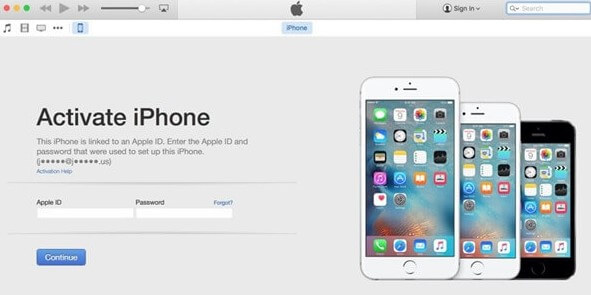 7

Restore iPhone with DFU Mode

If you are okay with having your data erased, DFU recovery is a solid option. You need to have iTunes on your computer for this though.

Step 1. Connect your phone to the computer and open iTunes.

Step 2. Put your phone into DFU mode.

Step 3. A pop-up will appear, click OK and confirm the restoring process.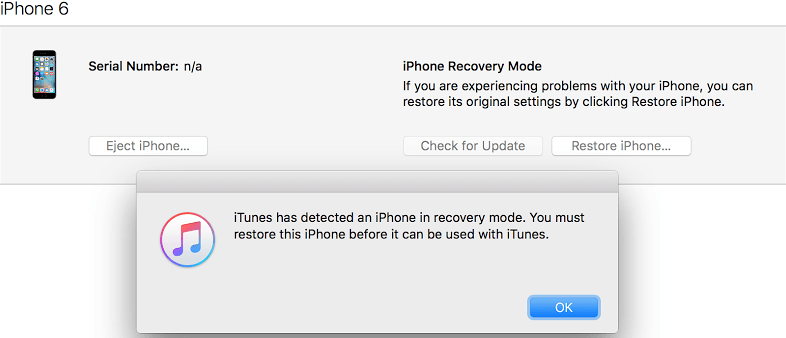 FAQ. Why Does Your iPhone Say It Cannot Be Activated?
Let's take a methodical approach to this. Before solving the problem, you need to understand what the problem is. That way you will better understand the nuances and the logical steps you need to take to fix it.
In simple terms, this is an activation lock. The main purpose of it is to keep the information in the phone safe in case it has been lost or stolen. Apple does this quite well. They will lock the activation of a phone.
When the phone gives you this error, it means the phone could not perform the proper steps to activate it. However, the technical reasons could be more than just one. There are a lot of things that could happen to trigger this error.
Find My iPhone Enabled. This is probably the most probable reason why an iPhone may show you an activation error. When you get an error that reads something like "the iPhone could not be activated because the activation information could not be obtained," it is probably locked through Apple's Find My iPhone app.

This feature is in place to protect the data and information inside the phone in case it is stolen, as we mentioned before. Sometimes, if you forget the password to your own iPhone, this can happen as well. So, do not worry. You did not buy a stolen phone.

Weak Network. A common reason why you could get the error is because of a weak network connection. Since your phone is not able to establish a proper connection, it may pop up with this error.

Unsupported SIM. When it comes to proper activation, an iPhone is not just about just setting an Apple ID. Your phone also needs to support the SIM you inserted in it. To be more specific, it needs to support the carrier of the SIM. Although this is quite rare, a company like Apple will have support for most major carriers.

Older iOS Firmware Or Improper Installation. Ah, software. It can be the bane of everyone. Sometimes they work like magic and sometimes, there may be bugs that just drive you crazy. If your iOS firmware was not installed properly, that can be another reason why your iPhone may fail to activate.

Another reason is if the iOS version is no longer supported by Apple itself. This can be the case if you have a very old iPhone with IOS running from a long time ago. Although Apple is known to provide phenomenal software support for all its products.

Apple Servers Are Down. Lastly, it is possible that the Apple servers are not running. This might give you an error since it is connected with the servers from Apple's end. As you might imagine, this is a very rare case. Apple has high-quality and super-reliable servers. Nonetheless, this might be a cause as well.
Wrapping Up
The solutions we mentioned should be enough to fix the iPhone that could not be activated because the activation information could not be obtained error. The trick is for you to diagnose your phone properly and try the right solution. But, it can be intimidating to tinker with your expensive iPhone. In that case, just download the iPhixer troubleshooting app and let the app handle all that for you.