"Help, can't sign into apple ID"- a cry we often hear from our readers and various forums. It can be disappointing when you want to update or download a vital app, and your Apple ID will not sign in. That means you can't sign into iCloud too.
So, in the following article, we shall tell you ten ways to solve this problem.
Part 1. Why Can't I Sign In With My Apple ID on Apps?
You probably searched for "can't sign into apple id" and found this discussion. Hopefully, you won't need to browse further after reading this. We have left no possible solution out of this piece. But first, you must consider whether the problem lies within the sign-in process or elsewhere.
Firstly, have you used multiple IDs? If you can't sign in with your Apple id on Apps, it might be that you forgot to sign out from another. Because Apps don't allow signing in with more than one ID simultaneously. Also, you can't buy content with one ID and update it with a different one.
Other than that, the most probable reason for not being able to sign in with your Apple ID is some problems in the sign-up process. For instance, you might have entered the wrong password. Sometimes the device doesn't allow the user to connect to iCloud's verification servers. Or, maybe simply the server is down.
For whatever reason, you can't log into apple id- there is, of course, a solution. Find them out in the discussion below.
Part 2. What Do You Do If You Can't Log into Your Apple ID?
When you can't sign into apple id, you can try several methods to fix the issue. Minor software glitches can be corrected by using age-old techniques. For example, restarting iPhone, resetting to factory settings, and others. But when your Apple ID will not sign in for a more serious reason, you may need the help of a professional iPhone fixing software.
1

Check Apple System Status

Sometimes Apple servers get overloaded. And other times, it may experience some hardware or software issues. You cannot sign in to your Apple ID if the server is down.

So, before pursuing a more complicated solution, ensure Apple's servers are working correctly. To do that, go to the Apple System Status page and check whether they are all green. If you see the servers facing downtime, wait for them to get back to normal.
2

Check Network Connection

Very often, the issue of can't log into apple id is as simple as a non-working WiFi connection. This is also often why you can't sign into iCloud.

In this case, first, make sure your phone is not too far from the WiFi router. Also, check if all the cables and connections are in proper condition.

If they are all good, go to your phone's Settings option and click on WiFi. Find your network from the list. If you are connected to it, there will be a blue check maker by the side. If it's not, then enter your password and connect to it.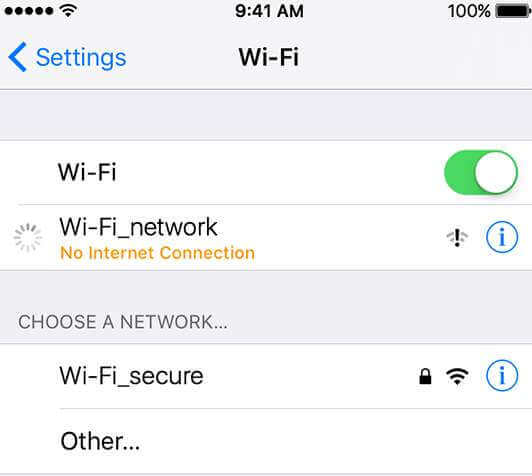 3

Check Purchased Apps

When you can't log into apple id, you might want to check your purchased apps. Your Apple ID will not sign in if any apps are stuck in the download process. So, before advancing to further techniques, make sure this is okay.

First, head to your iPhone's App Store. Then tap on your profile. Now select the Purchased option. After that, you would be able to check if any app is causing the issue.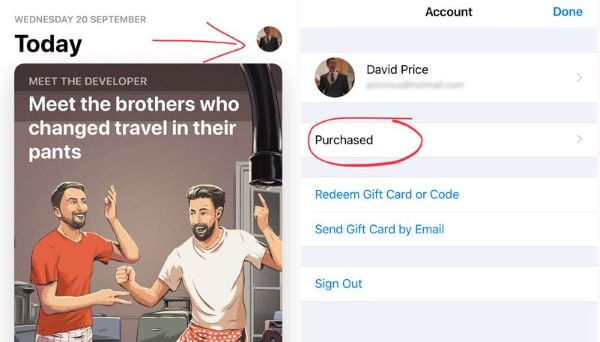 4

Disable Apps Linked with Apple ID

You can disable the apps using your Apple ID to solve the sign-in issue. Here's how:

Go to the Settings option on your phone. Now click on your name from the settings list. Select Password and Security.

Choose Apps Using Apple ID. You would be able to see the Apps that are associated with your Apple ID. Select these Apps and developers.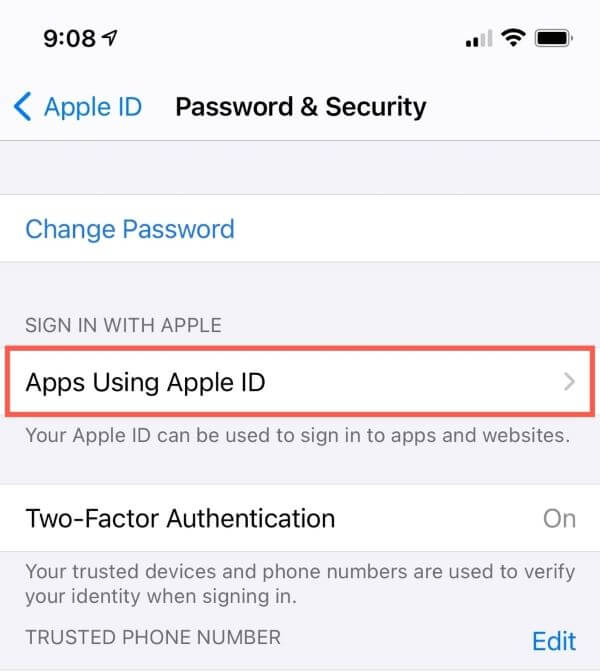 Click on Stop Using Apple ID.
When you do the above, your sign out from those selected apps. So, the next time you want to use them, you must sign in again. Request a new account if you don't want to use the old ID.
5

Disable iMessage and FaceTime

iMessage and FaceTime are two useful apps to have on your iPhone. However, these apps involve multiple components on your phone to do their work. As a result, they can sometimes interfere with other functions on your device. So, try turning them off if you can't sign into apple id.

The process is simple. First, head to the Settings option on your device. Then click on Messages. Select iMessage from the list and click to disable it. Similarly, go to Settings again. Find FaceTime from the list and tap on it to stop.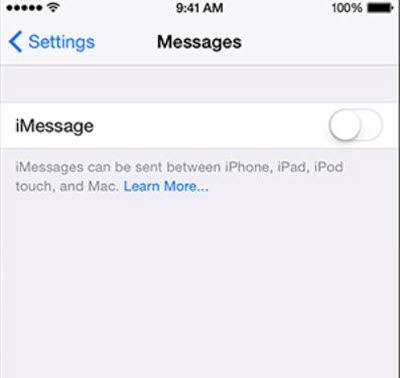 6

Restart Your iPhone

Whether you can't sign into iCloud or your Apple id, a simple restart might be all you need.

iPhone X, 11, 12, and 13:

Press on any one of the Volume buttons plus the Side button. Don't let go of your finger. Eventually, you will see the power-off slider on the screen.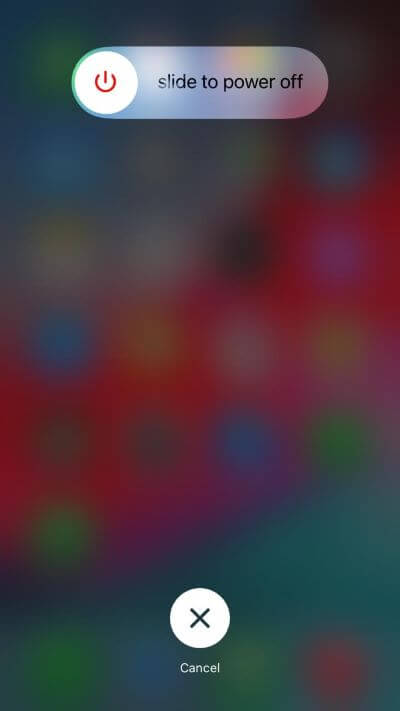 Touch and pull the slider across the screen. After 30 seconds, the iPhone will turn off.
To turn your device on again, press the Side button (it's the one on the right). Hold onto it until you the Apple logo appears.
iPhone SE, 8, 7, or 6:
Press the Side button and hold until you see the slider.
Pull the slider across the screen and see your phone turn off within 30 seconds.
Again, press that side button and hold until the Apple logo becomes visible on the screen.
iPhone SE, five and the former models:
Press the Top button. Hold on to it. Eventually, you will see the power-off slider.
Drag your power-off slider and wait the previous amount of time for the device to go completely dark.
Again, press the top button and hold till the company logo appears on the screen.
7

Reset All Settings

You can try resetting your device to solve the sign-in issue. The process is simple. Head to Settings. Select General. From there, choose Transfer or Reset iPhone.

You will then tap on Reset All Settings. Your phone might want a password confirmation as this is a big decision. Enter your password. Then again, tap Reset All Settings to give your final confirmation. The whole process (reset and reboot) might take several minutes.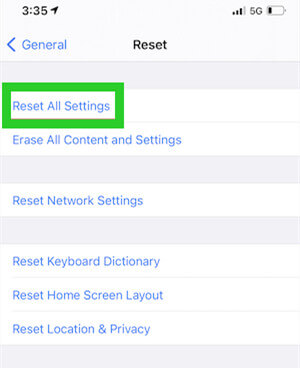 8

Reset Your Apple ID Password

Changing your Apple ID password can sometimes help with the sign-in problem. Remember, this is not a new account creation. Instead, you are just getting a new password.

Go to the Settings option on your phone and select your name. Then click on the Password & Security, and choose Change Password. You have to enter your old password to start the process. After that, type in the new password and re-type it to confirm.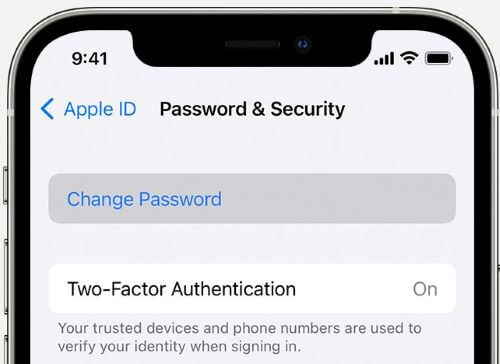 9

Repair iOS Issues with WooTechy iPhixer

If all the above attempts fail, you have to get the help of a professional iPhone fixing tool. And the WooTechy iPhixer is one of your best options. You can easily download the tool for free from the homepage. iPhixier will offer you two modes to fix your device. And there's no data loss.
Key features of iPhixer:
75.000.000+
Downloads
Fix all software glitches causing can't sign into Apple ID problem without data loss.

Also can solve all other iPhone issues such as can't sign out Apple ID, iPhone asking Apple ID, iPhone stuck on Apple logo and more.

Support all iPhones and iOS versions including the latest iOS 16.

Have other functions like resetting your iPhone with or without password, updating your iPhone, etc.
Steps to fix your iPhone can't sign into Apple ID without data loss:
Download and install iPhixer to your computer. Launch it and connect your iPhone to the computer meanwhile. Then select the Standard Mode.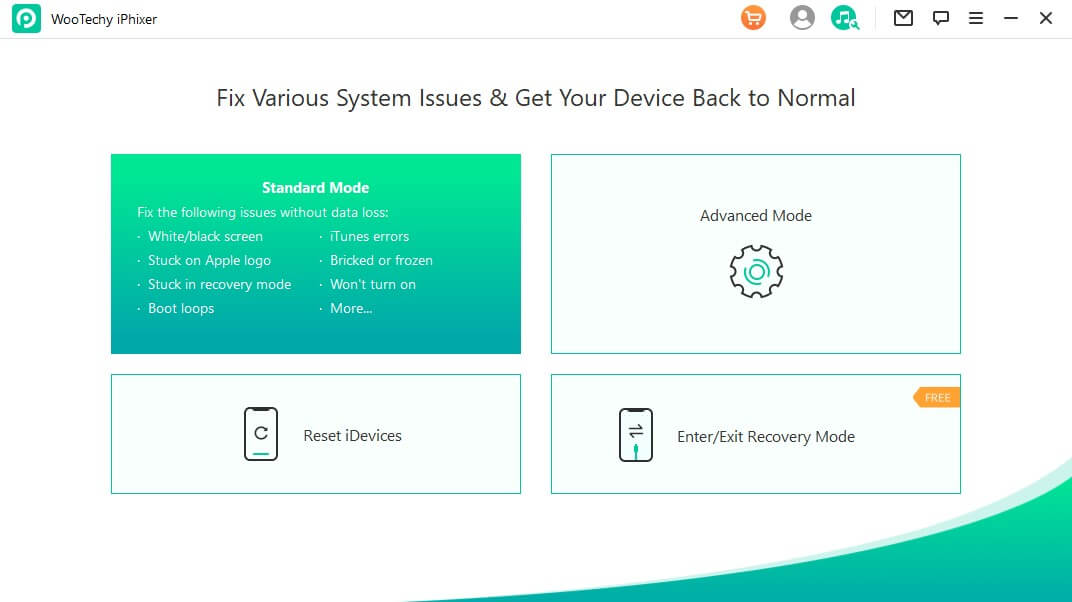 Your phone model and the system version will be shown on the screen. Click the Download button to get the firmware.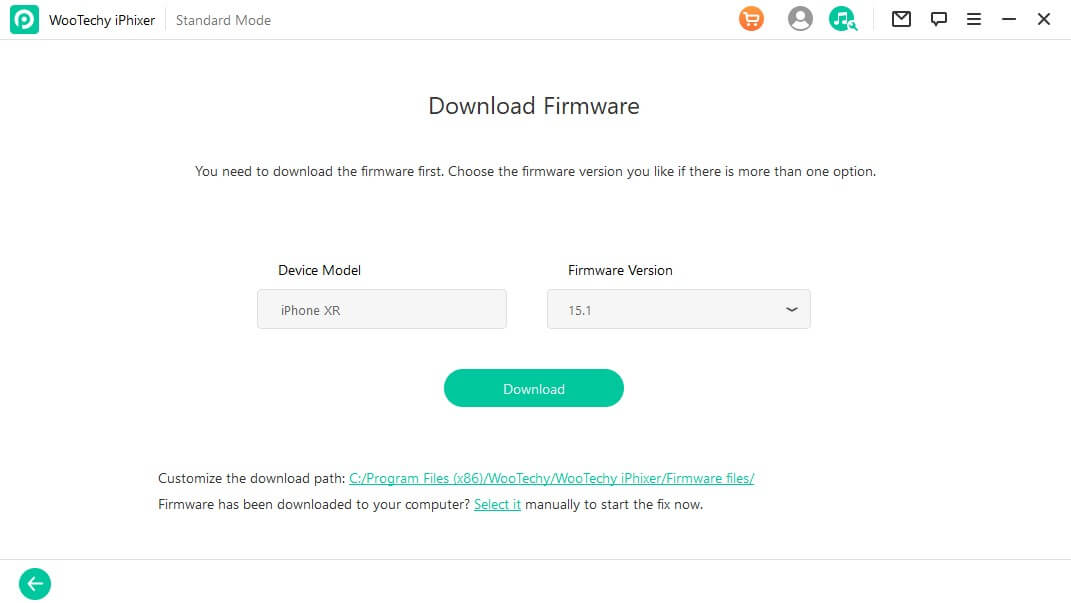 Click the Start button and the program will fix your iPhone issues soon. When your iPhone restart automatically, you can normally sign into your Apple ID right now.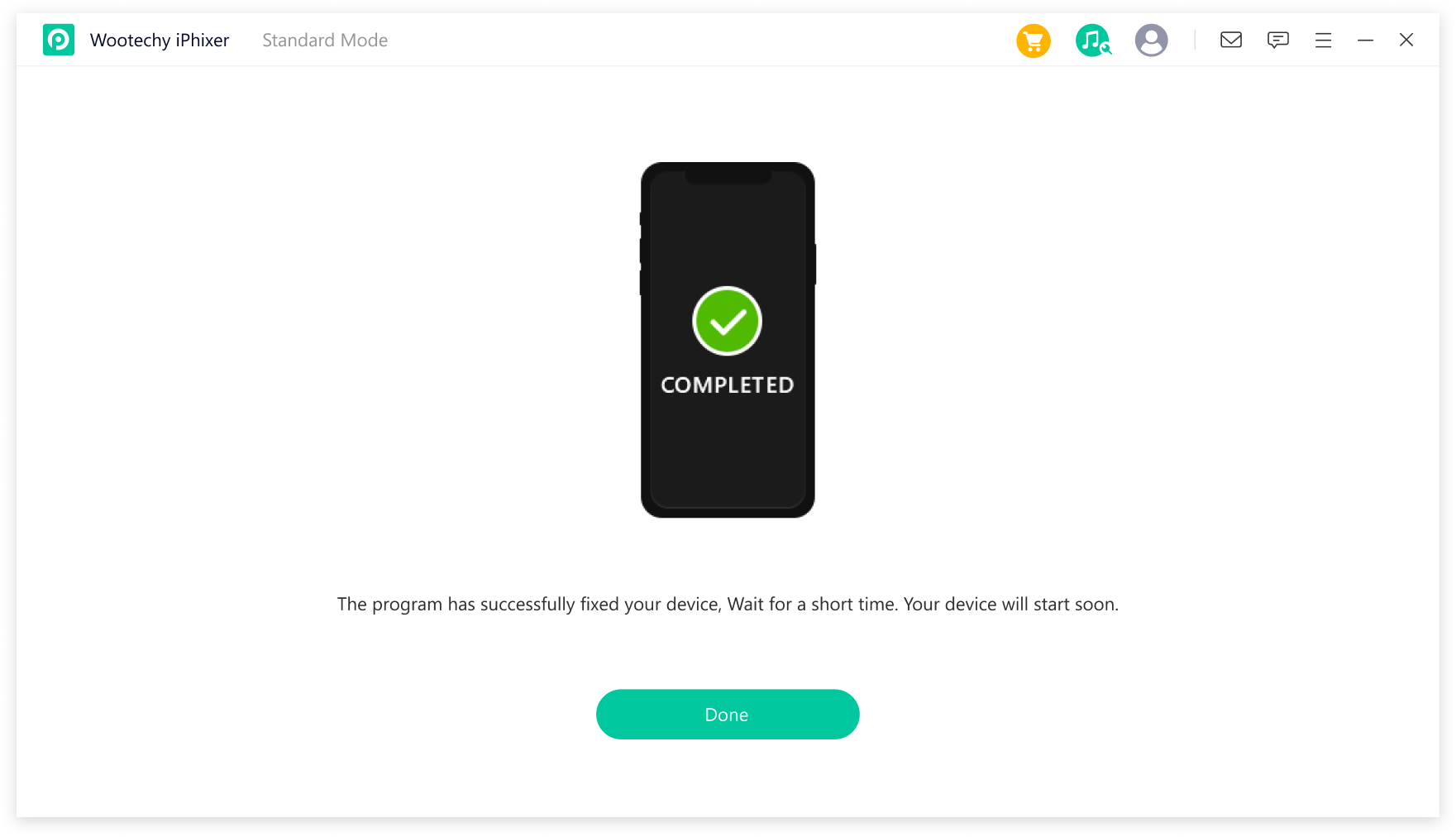 10

Restore iPhone to Factory Settings

Revert the device to factory settings to start with a completely clean slate, so that you can reset your Apple ID. Follow these simple steps:

Go to Settings, click on General, select Transfer or Reset iPhone. Tap on Erase All Content and Settings.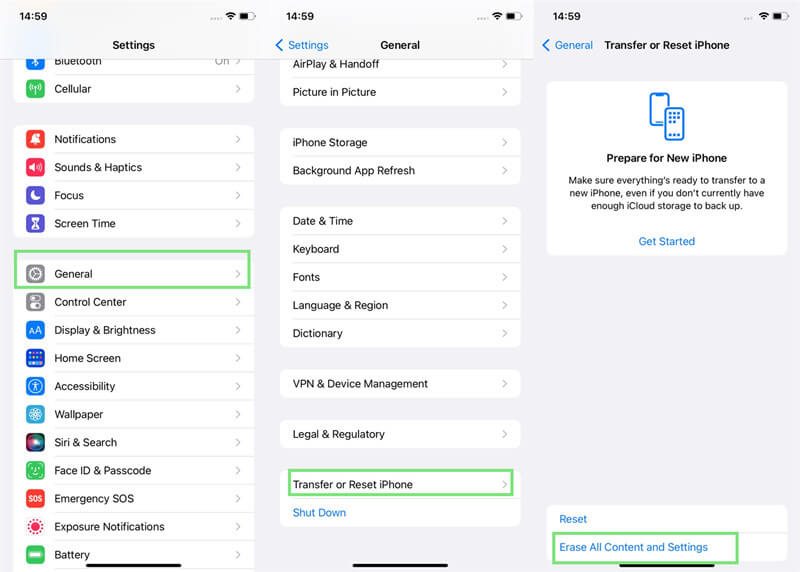 Before erasing the content, you may want to keep a backup of your essential data on the cloud or your computer. Because once you erase them, it won't be easy and, in most cases, impossible.
Conclusion
If you can't sign into apple id, hopefully, the above discussion will provide you with some help. Many of you might not have the time or patience to try all ten. For them, we recommend- just using the WooTechy iPhixier, to fix the issue with the high success rate. This will save effort and is also safer for your device's health.