Usually, your iPhone and Apple devices will sync up to iTunes right away. However, you might get an error message that says iTunes error 50 every once in a while. When this message pops up, it means you can't connect to the iTunes library and that your iPhone or other devices are not syncing with iTunes properly.
You won't be able to listen to music, complete downloads, or access your iTunes library with this error message present. But what exactly causes iTunes error 50? Error 50 could pop up when there is a poor internet connection.
Alternatively, if your USB cable is not properly connected to your device this could also cause the error message to show up. Other possible causes include anti-virus software on your computer or a firewall which can interfere with your connection to the iTunes database. Finally, if your iTunes software is not up to date, then you might get an error 50 iTunes messages.
We'll talk more about how you can fix this issue specifically, and how to deal with iTunes error 50 here. Read the next section for our step-by-step guide!
Part 1. How Do You Fix Error 50 in iTunes?
There are many ways to correct iTunes unknown error code 50. We'll go over the best methods and steps to restore iTunes and get it to sync up with the iTunes database.
1

Check Internet Connection

Check your internet connection first. If you can't connect to the internet you can't connect to iTunes.

Open up the web browser on your iOS device or computer and go to a website you frequently visit. If you can open the webpage, then it probably isn't a network problem.

But, if you can't connect to the internet, check your router. The internet signal should be blinking green. If it isn't you'll have to reset your router.

Unplug your router from the wall and disconnect the power cable from the router. Wait thirty seconds.

After you have waited, plug the router back in and let it boot up. After, check if the internet is working by opening iTunes again.
2

Temporarily Disable Anti-Virus and Firewall or Unblock iTunes

Antivirus and firewall programs help protect your computer, but they can also interfere with your connection to iTunes. You might have to temporarily disable the anti-virus or your firewall to get into iTunes.

Click and enter your antivirus or firewall program on your computer.

Go into the settings and click on something that says blocked software. See if iTunes is blocked. If it is, unblock it.

If it's not blocked, then go back to your main settings page and turn off/disable your antivirus or firewall so you can reconnect to iTunes.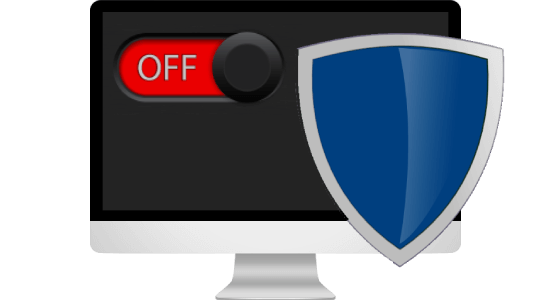 3

Delete Downloads Folder on Computer

Corrupted files and downloads can also make an iTunes error 50 message appear. You want to delete these files so iTunes will stop showing an error message.

Go into your computer's search bar and type in the words Downloads folder.

Drag the downloads folder to your trash and empty the trash on your computer.
4

Remove Windows Registry

If the previous steps haven't worked, try removing Windows registry files related to iTunes.

You'll start by opening your run dialog box with the Windows + R buttons.

Type the word regedit into the run dialog text box. Hit the OK button.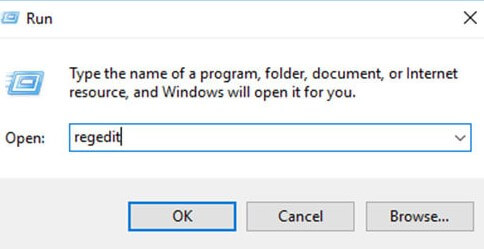 After, start creating your backup file of your Windows Registry.
Go to File which can be found near your menu bar.
All you have to do is press Export and Save and your registry will be backed up.
Then you can remove the Windows registry for iTunes. Browse through your Registry Editor and delete the iTunes file there.
5

Check USB Cables and Ports

You might decide to connect your iPhone or iPad to your computer to sync up your iTunes library or restore your phone. However, check that your USB cables are connected to your port. When your device isn't connected right, you might see iTunes error 50.

Check your phone port first and ensure that the lighting cable is pushed in all the way.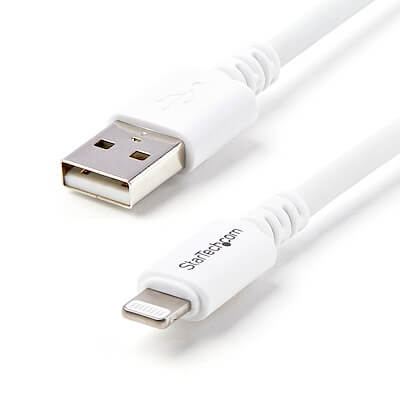 Look at the USB port for your computer and push in the USB. Make sure the cable isn't loose or sticking out.
If everything is plugged in right and it still won't connect. Try unplugging the cord from your phone and computer.
Look at the ports and make sure there isn't any dirt or debris that is blocking the connection. If there is, get rid of it and reconnect the cable.
Once the USB cable is connected fully to your devices, reopen iTunes and see if the error message has disappeared.
6

Restart Your Devices

Sometimes, your devices just need a quick restart to reconnect to iTunes. If you are on your Windows computer, click on the Windows logo at the top left-hand corner. Then hit the Restart button.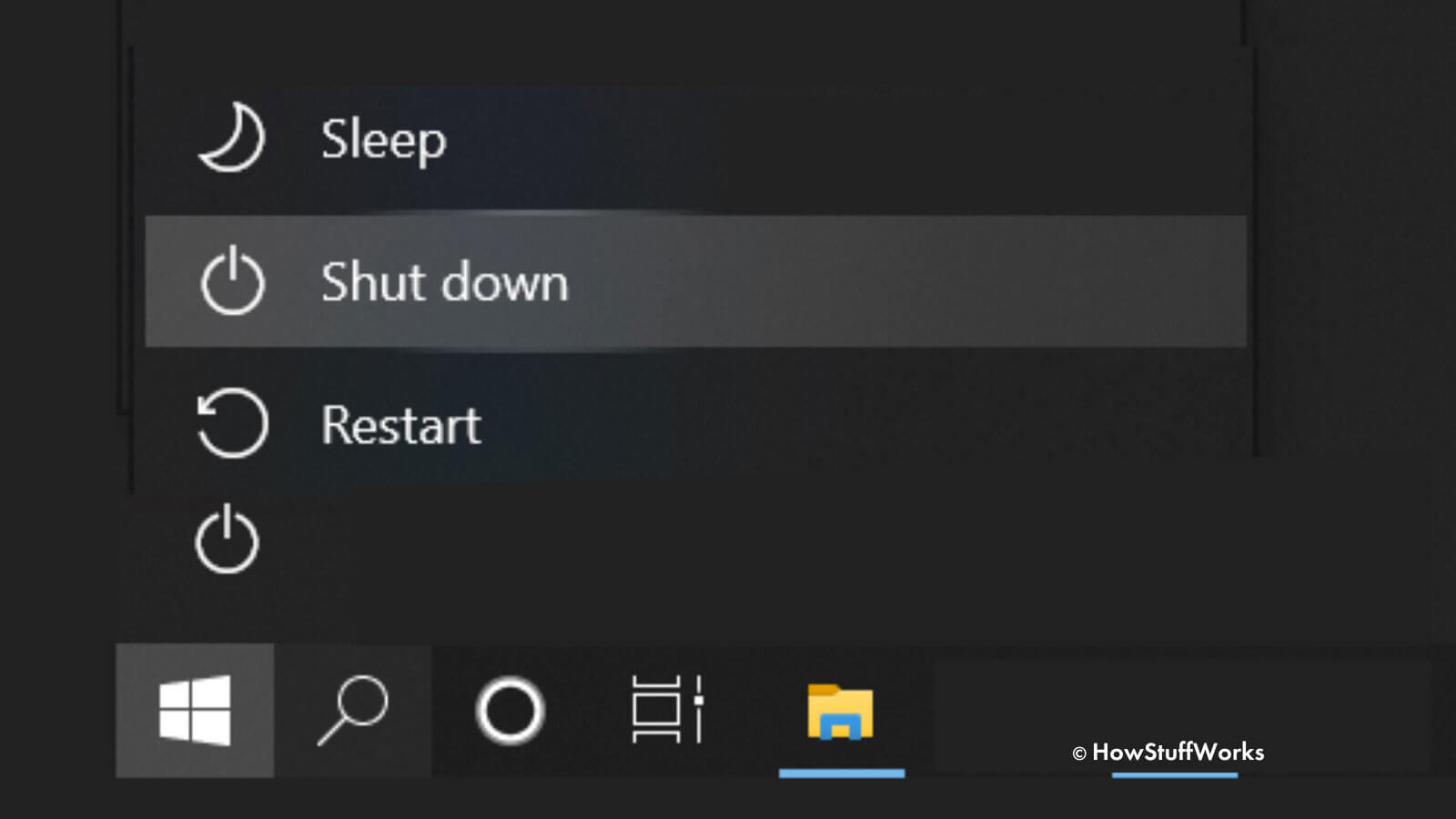 If you are using an iPhone X/11/12/13, hold down one of your volume buttons and the Side button. Hold the buttons down for thirty seconds. Then slide the power off slider.
For iPhone 6/7/8/SE, hold the Power button then slide the power off slider.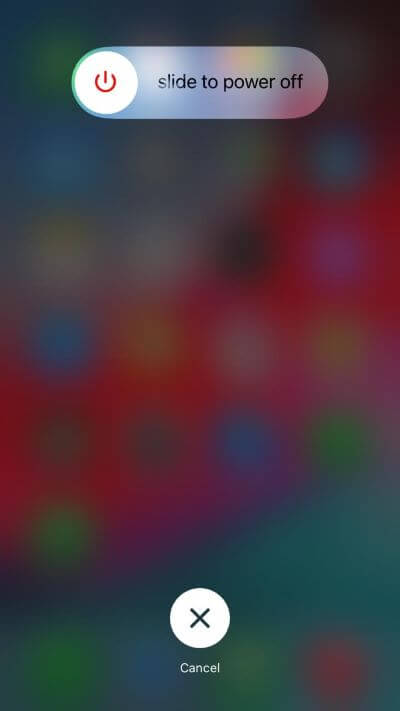 After your iPhone has turned off, turn them back on with the Power button.
7

Update iTunes or Reinstall It

iTunes needs to be updated regularly, this way it runs smoothly and you don't get error messages. And if your iTunes files have been corrupted this might mean it's time to update and reinstall iTunes.

To update iTunes on a Windows computer, click Help from iTunes app, select Check for Updates.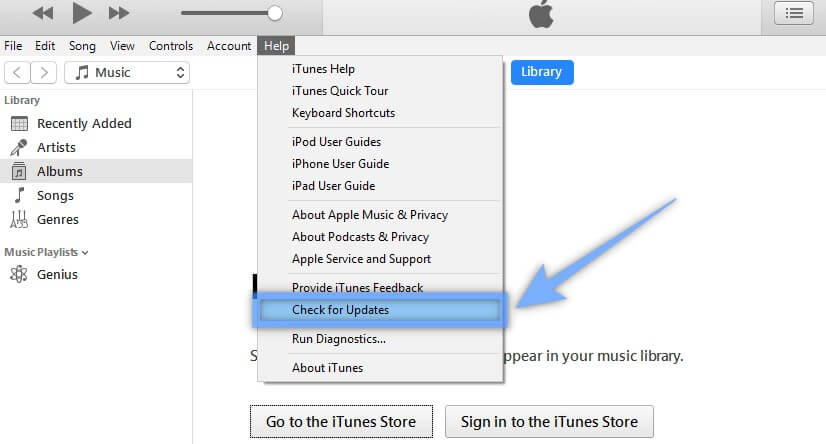 To reinstall iTunes on a Windows computer, go to the Control Panel > Uninstall a Program. Choose iTunes and click Uninstall option. Then install iTunes again.
8

Fix iOS/iPadOS Bugs Causing iTunes Error 50

As a final option, you can use repair software to fix bugs and glitches on your iOS devices that may be causing Error 50. We recommend using our WooTechy iPhixer iOS repair software to fix any iTunes unknown error 50 problems without any data loss.
Key Features of iPhixer
75.000.000+
Downloads
Fix all iTunes errors including error code 50, iTunes error 3004 and other unknown errors with several clicks.

Solve other problems on your iPhone such as stuck on Apple logo, boot loop, etc.

Available on Win and Mac, it also supports all iPhone models and iOS versions.

The best alternative to iTunes to update and restore iPhone without causing any errors.
Steps to Fix iTunes Error 50 with WooTechy iPhixer:
Download our repair software and open it upfirst. Hook up your iPhone to your computer with a USB cord. Choose the Standard Mode to fix your issues with iTunes.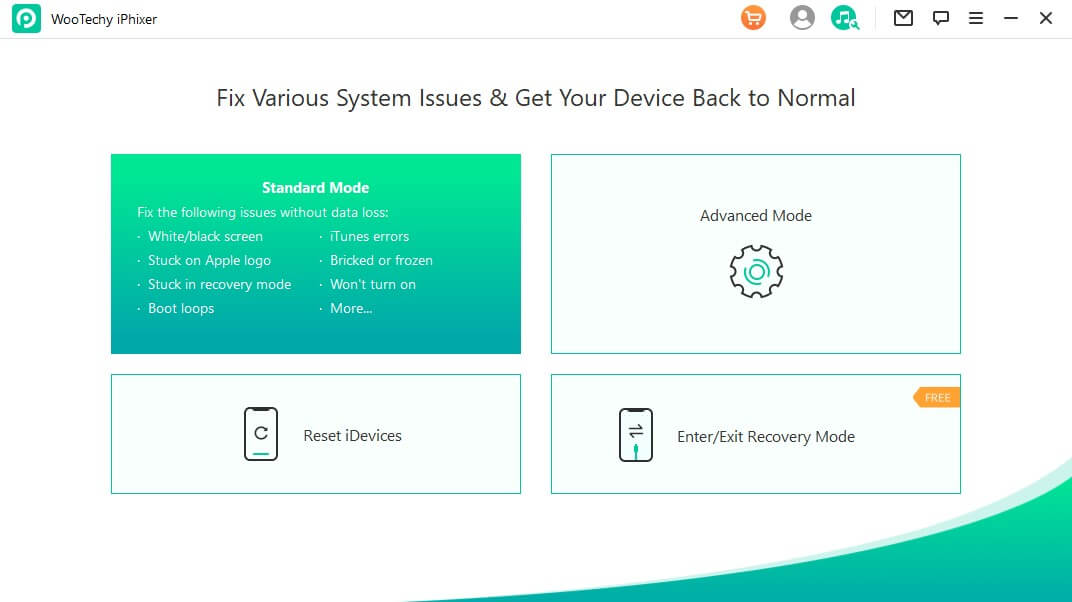 You can download the firmware that will help you fix any phone glitches that are interfering with iTunes.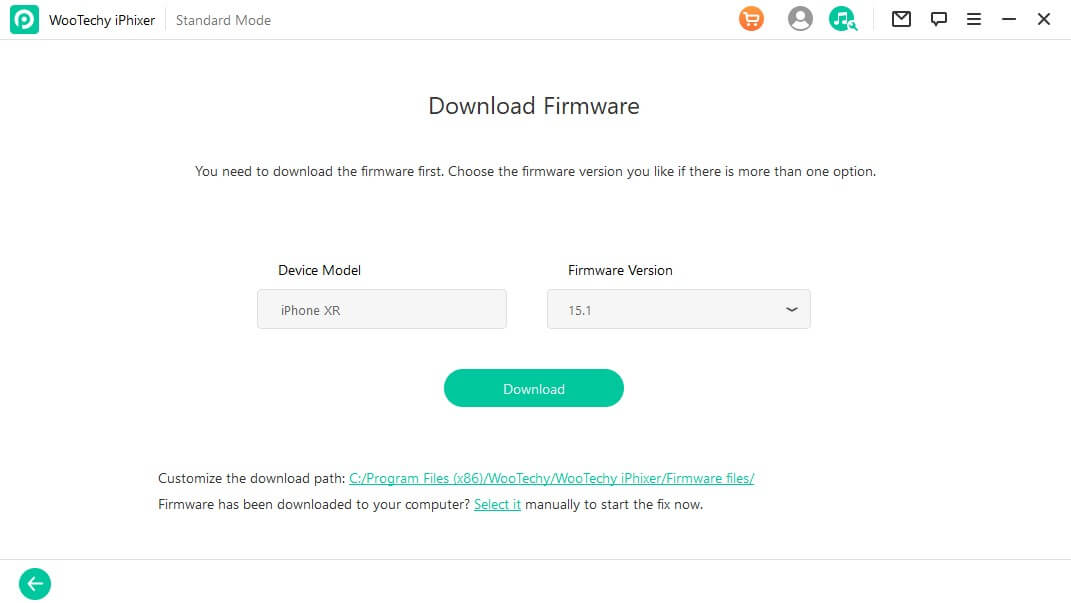 When the software that matches your device model is downloaded, all you have to do is click the Start button and the repair will begin.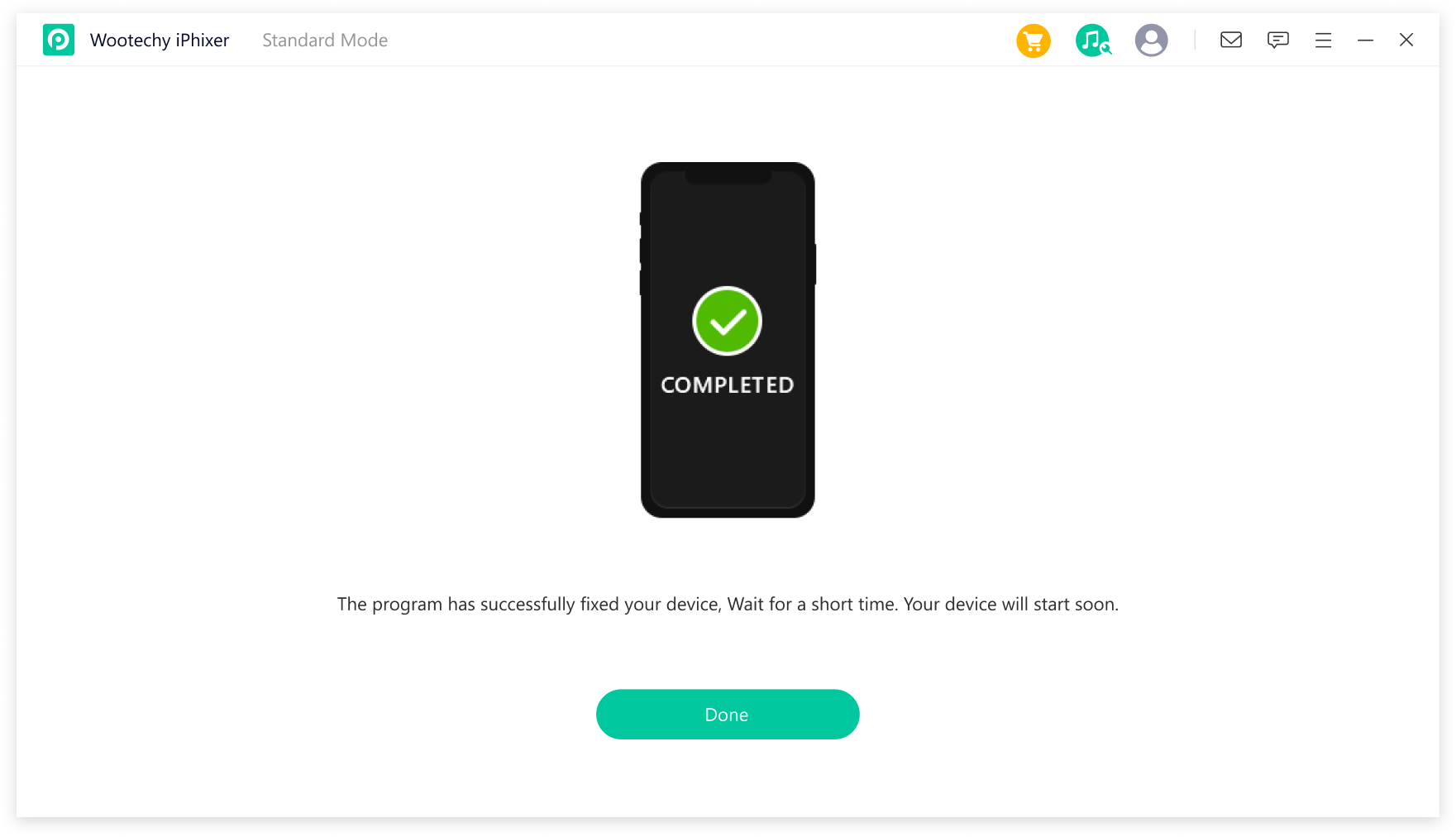 Conclusion
iTunes is a key feature of Apple products. It's one of the best ways to store and access music and other media. If your device is not connecting to iTunes, though, try the solutions we outlined in this post. There are many ways to correct iTunes error 50 and regain access to your iTunes library.