FaceTime is an excellent way to stay connected with family and friends, especially in this time of social distancing. It easily allows you to share your screen with the person you are talking to so that they can see what you're doing or looking at.
But sometimes, problems like FaceTime screen share not working can happen, which can be both frustrating and embarrassing. This issue can be because of some technical glitches or other factors, but whatever the reason, it needs to be fixed quickly so you can take advantage of all crucial conversations or moments.
Fortunately, this article will also look at some of the common causes of this issue and offer best solutions to get your FaceTime share screen not working quickly.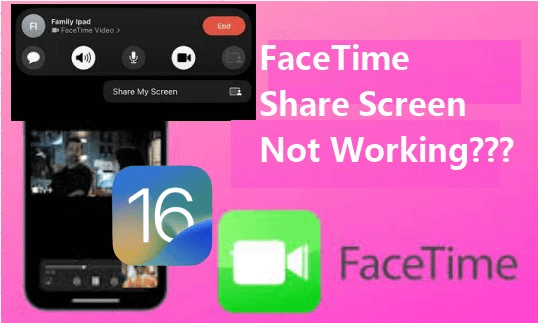 Part 1. What Is Screen Share/SharePlay on FaceTime iOS 16
Screen Share (or SharePlay) is a feature on FaceTime that allows you to share your iPhone or iPad screen with the person you are speaking to. It brings video clips, music, and blogs into the conversation, or you can enjoy party apps in different parts of the world.
You'll be able to offer help or just bond over the shared experience while being remotely connected. The latest version of Apple, or iOS 16, has added new features you can enjoy when Screen Sharing. It brings FaceTime a whole new level of interactivity and connectivity.
Part 2. Why Is My Facetime Screen Sharing Not Working on iPhone?
Some people are experiencing freezing or crashing when attempting to use the Screen Share feature. If you have this problem on your iPhone, there could be a few possible causes.
 Network Issues: A weak or poor internet connection can cause FaceTime screen Share not working correctly. Make sure to check your Wi-Fi connection and make sure it is strong enough for FaceTime.
Software Issues: If you are using an outdated version of iOS, this could be causing the issue as well. Be sure to update your software and try again to see if that helps.
 Devices Setting Incorrectly: Ensure all your settings on both devices are correct for FaceTime Screen Share to work.
Outdated FaceTime App: Make sure you have the latest version of the FaceTime app on both devices and that it is enabled.
 Not supported by your country: Some locations from the Middle East, like Qatar and Saudi Arabia, do not support FaceTime due to local laws.
Part 3. How Do I Get screen Share on FaceTime to Work?
If you have tried all of the troubleshooting mentioned above steps and your FaceTime screen share not working still, here are a few more things that you can do the following fixes:
3.1 Advanced Method to Fix Facetime Screen Share Not Working on iPhone
Are you still having issues? Don't fret. There is a more advanced method of troubleshooting your FaceTime share screen not working problem—WooTechy iPhixer. It's the best iPhone repair tool to quickly fix iOS issues, including FaceTime screen share not working correctly, iPhone firmware file corrupt issue.
WooTechy iPhixer Guarantees the 100% Security to iPhone Fix Issues
75.000.000+
Downloads
Fix all iOS devices problems without losing any data or compromising the security of your device.

Compatible with all kinds of iDevices and iOS versions, even including the latest iPhone 14 series and iOS 16.

Better than iTunes, iPhixer can quickly reset your device with or without a password, so it doesn't complicate the process.

Allow to enter or exit recovery mode for free.

With easy steps, you can finish fixing the iPhone software bugs with a high success rate.
How to use iPhixer to fix Facetime Screen Share Not Working on iPhone?
iPhixer is an all-in-one solution for any iOS issue. No matter the problem, you can be sure that iPhixer will fix it with just a few clicks. Here's what you can do:
Step 1 Download and install WooTechy iPhixer. Connect your device to the computer through a USB cable and open the software.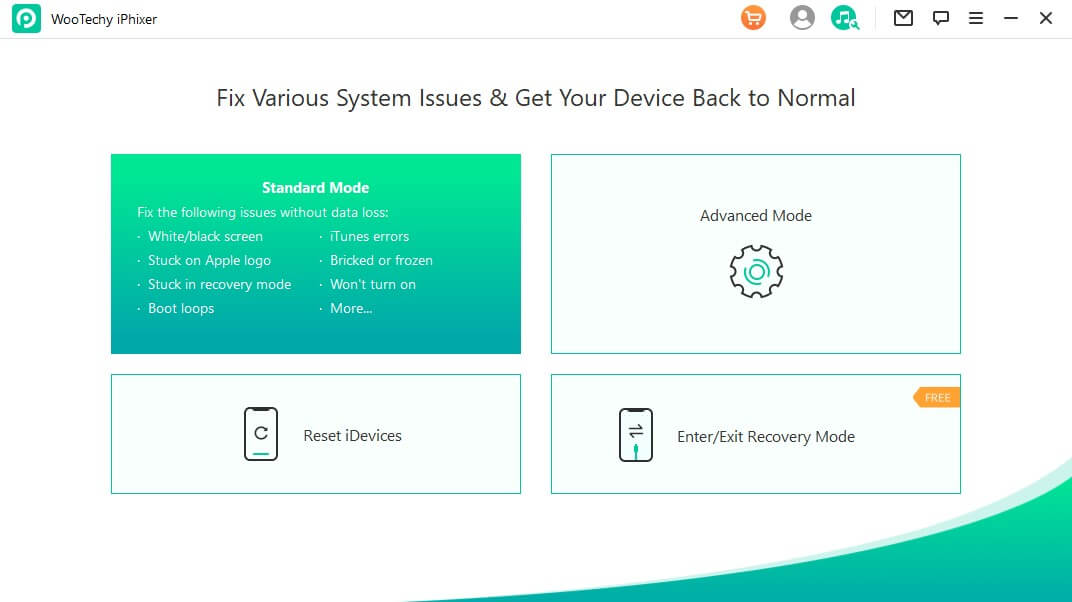 Step 2
Select
Standard Mode
 and click
Download
 to start downloading the firmware package.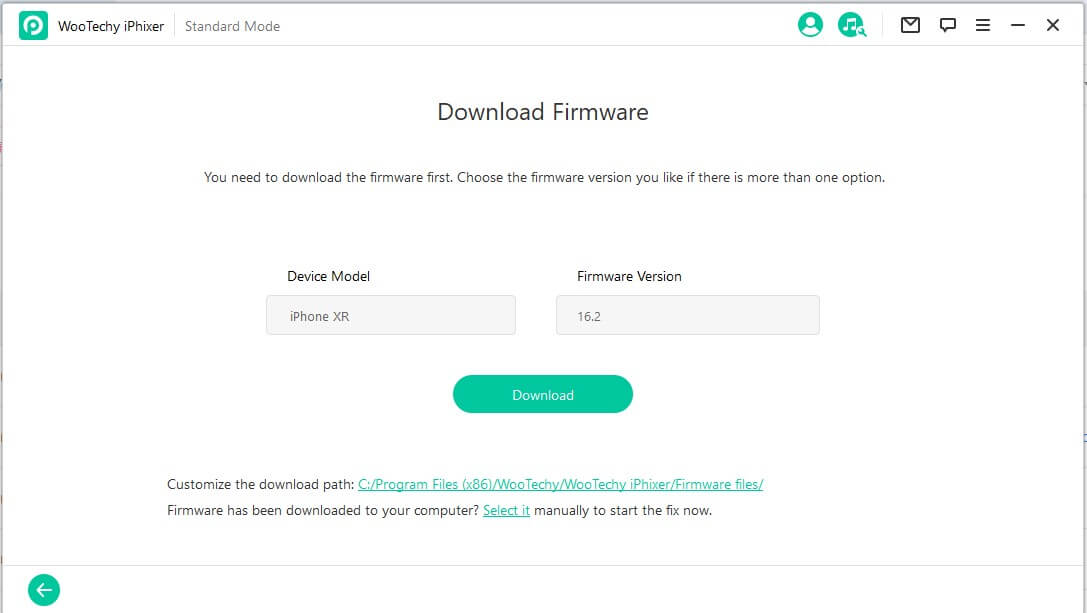 Step 3 Put your iPhone into Recovery mode/DFU mode, just follow the instructions on the screen if it's your first time to use this tool.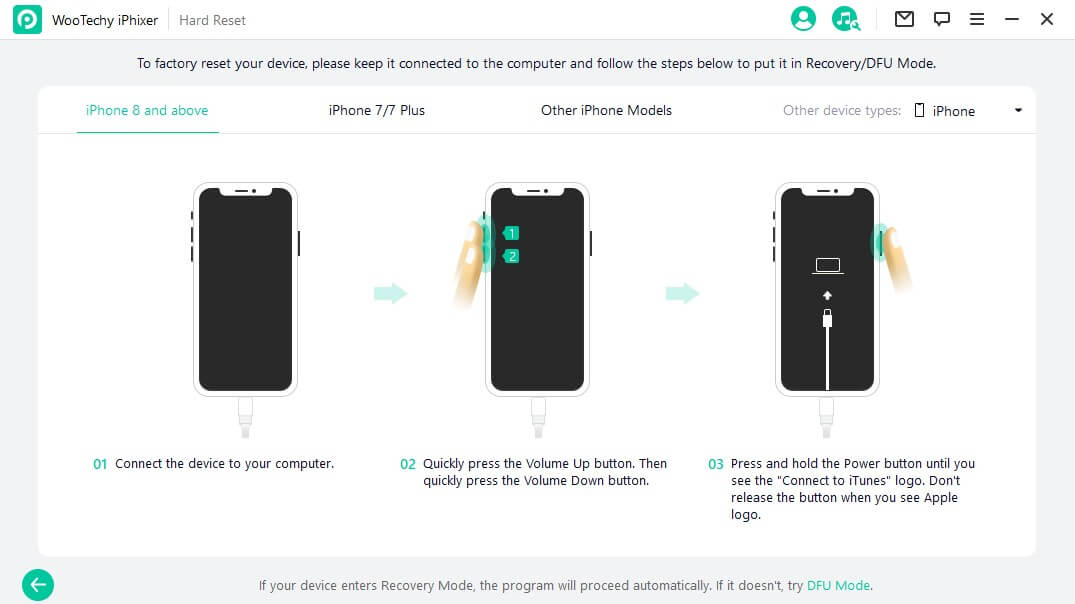 Step 4 When the download is complete, click the Start button so that iPhixer could repair your device. After a while, you'll be able to access FaceTime share screen without any glitches.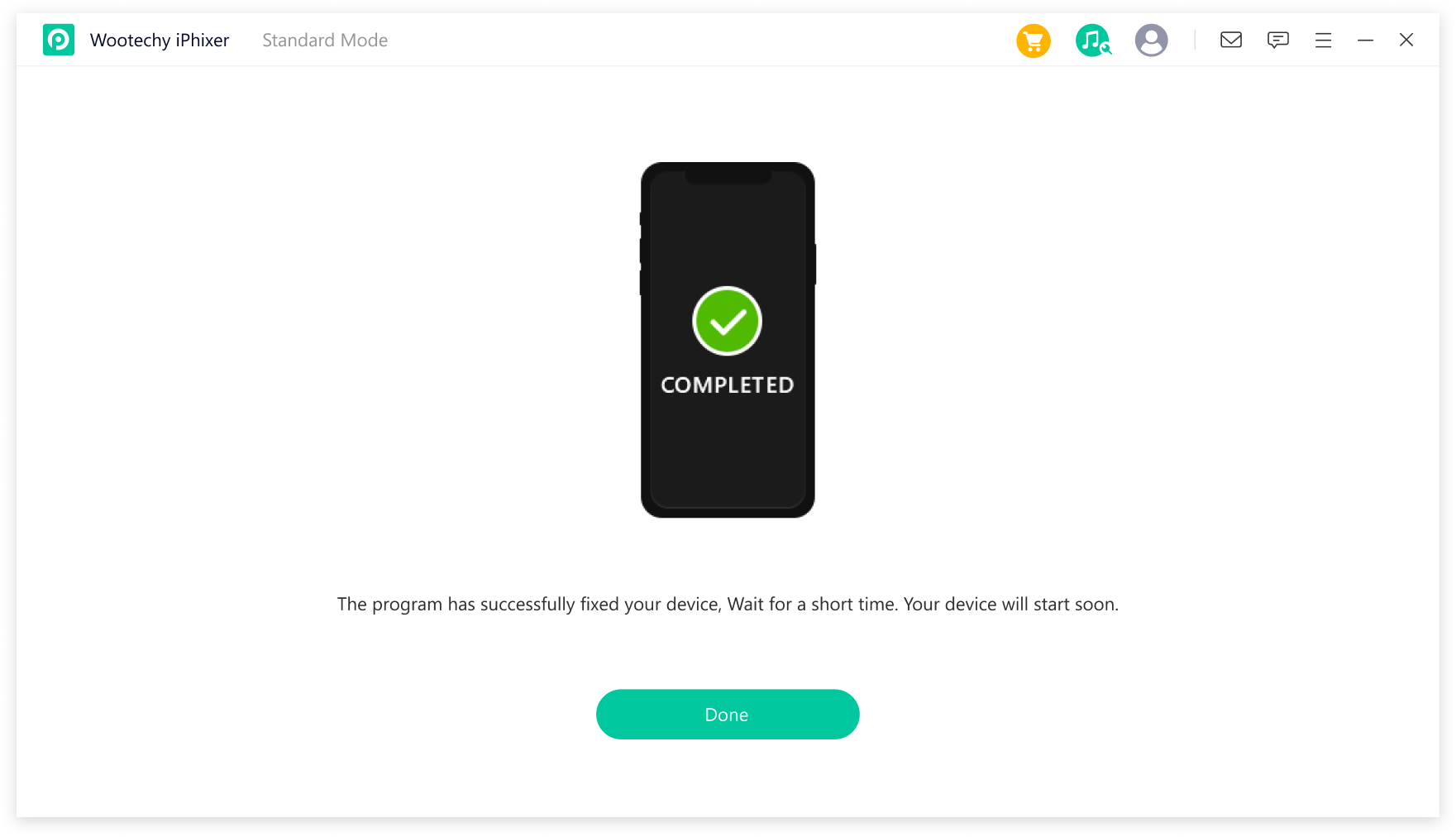 3.2 Remove Emojis on FaceTime Screen Contact Name
As easy as the subheading says, you'll need to delete the emoji on the FaceTime Screen contact name. This could probably fix the FaceTime share screen not working error. Follow the steps below:
Open your contacts and search for the name with an emoji. Press Edit.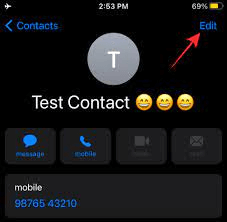 Remove the emoji next to the contact name and click done.
Press Done at the top right corner.
Try FaceTime screen sharing again and see if it works.
3.3 Force Restart iPhone
The process of force restarting the iPhone depends on its model.  In any case, it's worth giving this method a try, as it may just be the fix you need. Here are the steps:
For iPhone 6 series: Press and hold down the Home button and Sleep/Wake button at the same time for about 10 seconds until you notice the Apple logo.
For iPhone 7 series: Press and hold down both the Volume Down button and Sleep/Wake button together for about 10 seconds until you see the Apple logo.
 For iPhone 8 series and later: Quickly press and release the Volume Up button, then the Volume Down button and then hold down the Sleep/Wake button for about 10 seconds until you see the Apple logo.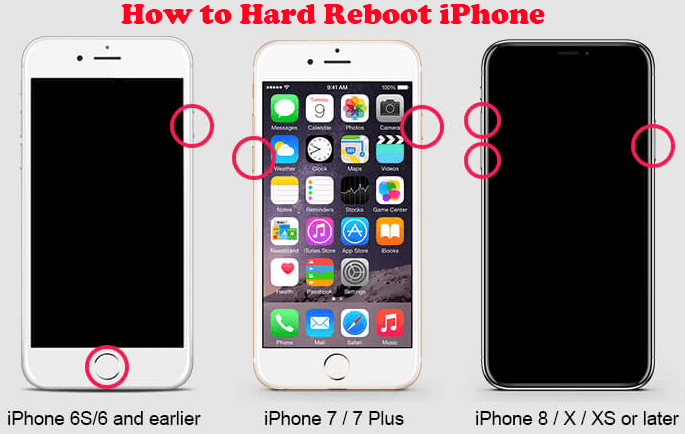 3.4 Connect to A Stronger Wi-Fi Network
This is something that most people overlook. The FaceTime screen share not working problem may require a strong and stable Wi-Fi connection to be fixed, so ensure you're connected to one.
If you have an unstable internet connection, it could be the reason why FaceTime isn't working properly. Look for a stronger network, connect to it, and then try FaceTime again.
3.5 Update iPhone to the Latest iOS Version
The last method you can try is updating your device to the latest iOS version. Apple releases regular updates that include bug fixes and patches, so if a software glitch causes this issue, it might be sorted out by simply updating the iPhone.
To update your device:
Go to Settings > General > Software Update.
Click Download and Install button to start installing the latest iOS version on your device.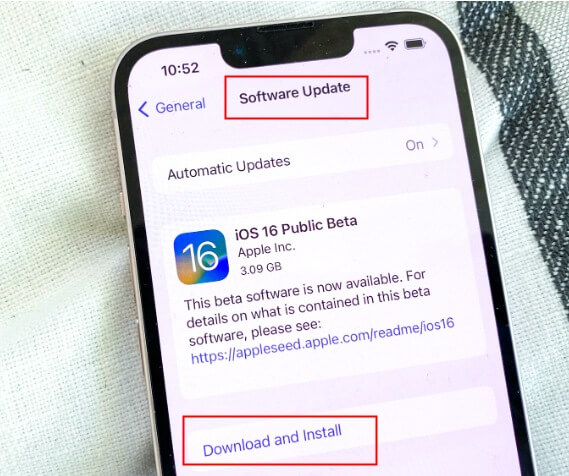 It can take a few minutes, so be patient. Once the update is done, try FaceTime to see if it works.
Conclusion
If you've been facing the issue of FaceTime Screen Share not working, you should know that several solutions are available. From using WooTechy iPhixer to force restarting your iPhone or connecting to a better Wi-Fi network, these solutions should help you fix the issue in no time. 
We hope this article helped you get FaceTime Screen Sharing working again on your iPhone. If you have any other tips or suggestions, let us know in the comments.