Recently, there have been a lot of people who are facing problems updating their iPhones. Some users have reported being unable to make it past the update page, while others have experienced data loss or other issues after updating.
In this blog post, we will show you how to cancel iPhone update and prevent any problems from happening.
Can You Stop an iPhone Update in the Middle?
An iOS update has 2 parts. The first part is the iOS device downloading the updated firmware and the second one is the installation process. There is no built-in method to stop an iPhone update in the middle which means there is no "stop" button.
However, there are unconventional methods to stop an iPhone update midway. So yes, you can stop an iPhone update in the middle.
How Do I Stop the iOS Update in Progress?
There can be instances when you have started the update but don't want to continue it for some reasons. If that's the case, here is how to stop iPhone update step by step:
Step 1 Go to the Control Center. Just swipe down from up in iPhone X and later models. In older models, swipe up to open the control center.
Step 2 Look for the Airplane Mode icon. It resembles an airplane. Click it.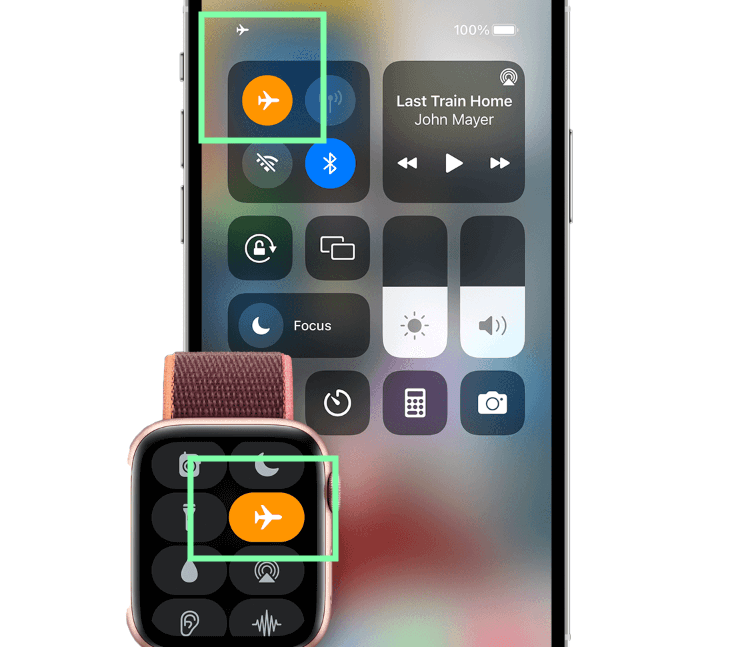 Step 3 Close the Control Center, Just do the opposite of how you opened it. To close it just tap on any empty area of your phone's screen.
Step 4 Go to Settings > General > Software Update to confirm that downloading the ios update file has been stopped.
If you already have started installing the update, you can stop that too. Follow the steps below to find out how to stop iphone update while installing:
Step 1 Go to Settings > General > iPhone storage.
Step 2 Look for the iOS update file. Then tap it.
Step 3 Select Delete Update.
Step 4 Tap the Delete Update option again to reconfirm.
What Happens If You Interrupt the iPhone Update?
Although the iPhone says "Do not disconnect your device until the update has finished", Apple doesn't clearly state what might happen if you disconnect the phone amid a firmware upgrade and how you can recover from it. However, many users in various forums have shared the aftermath of being forced to disconnect during an update.
Stopping the upgrade process can corrupt the software of the device and interrupt normal functionality. A sudden interruption in the data transfer process can render the device unusable which is called bricked. Many users have complained about not being able to access the home screen after booting the device from an unsuccessful firmware upgrade.
Some users may face a completely black screen and a prompt to connect the device to a computer. In any of these cases, a complete factory reset is the only solution. Not that it will erase all the data from the device.
Downgrade iOS If You Failed to Stop iPhone Update
If you cannot stop the iOS upgrade for some reason and now you want to downgrade, you can easily do that using the WooTechy iPhixer. This professional and user-friendly device lets you downgrade to any of your familiar iOS versions in a few simple steps.
You won't lose any data during downgrading as wooTechy iPhixer is 100% secure, not invading your data privacy.
iPhixer – All-in-One iOS System Recovery Tool
75.000.000+
Downloads
Support all iOS versions including the latest iOS 16, so it can update or downgrade to any versions like from iOS 16 to iOS 15.

Unlike iTunes, it has a higher success rate, won't cause you data loss or any other unknown errors.

It can also be used to fix all iOS issues such as black screen, stuck on Apple logo, not turning on, all update and downgrade problems, and more.

Easy to use, it only requires several clicks with a user-friendly interface.
Here is how you can easily downgrade your iPhone from iOS 16 to iOS 15 using wooTechy iPhixer:
Step 1 Download and install the latest version of wooTechy iPhixer. Then launch the software and get its license. Choose the Standard Mode on the interface.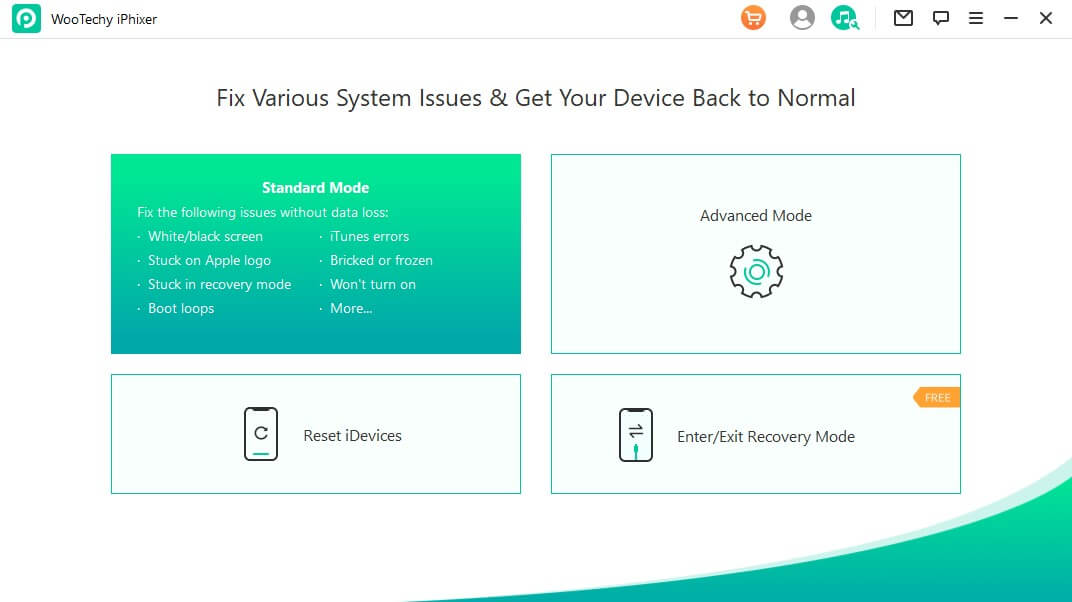 Step 2 Connect your iPhone to a computer. Click the Next button. From the firmware downloading page, choose the iOS 15 firmware and click the Download button to get it.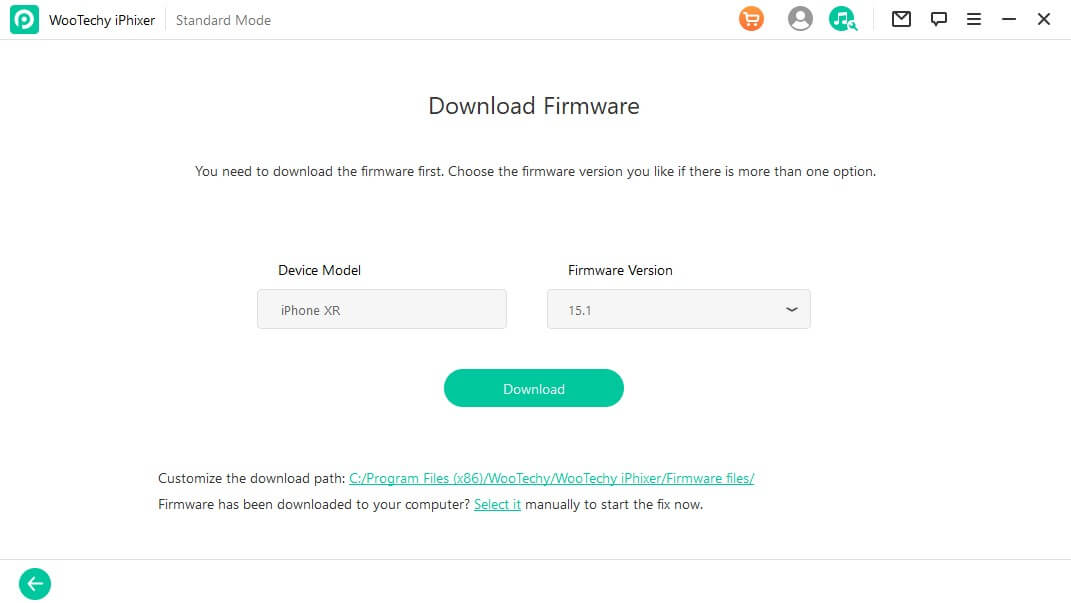 Step 3 Click the Start button and the software will automatically extract the downloaded file. Finally, your iPhone will restart and then it has been successfully downgraded to iOS 15.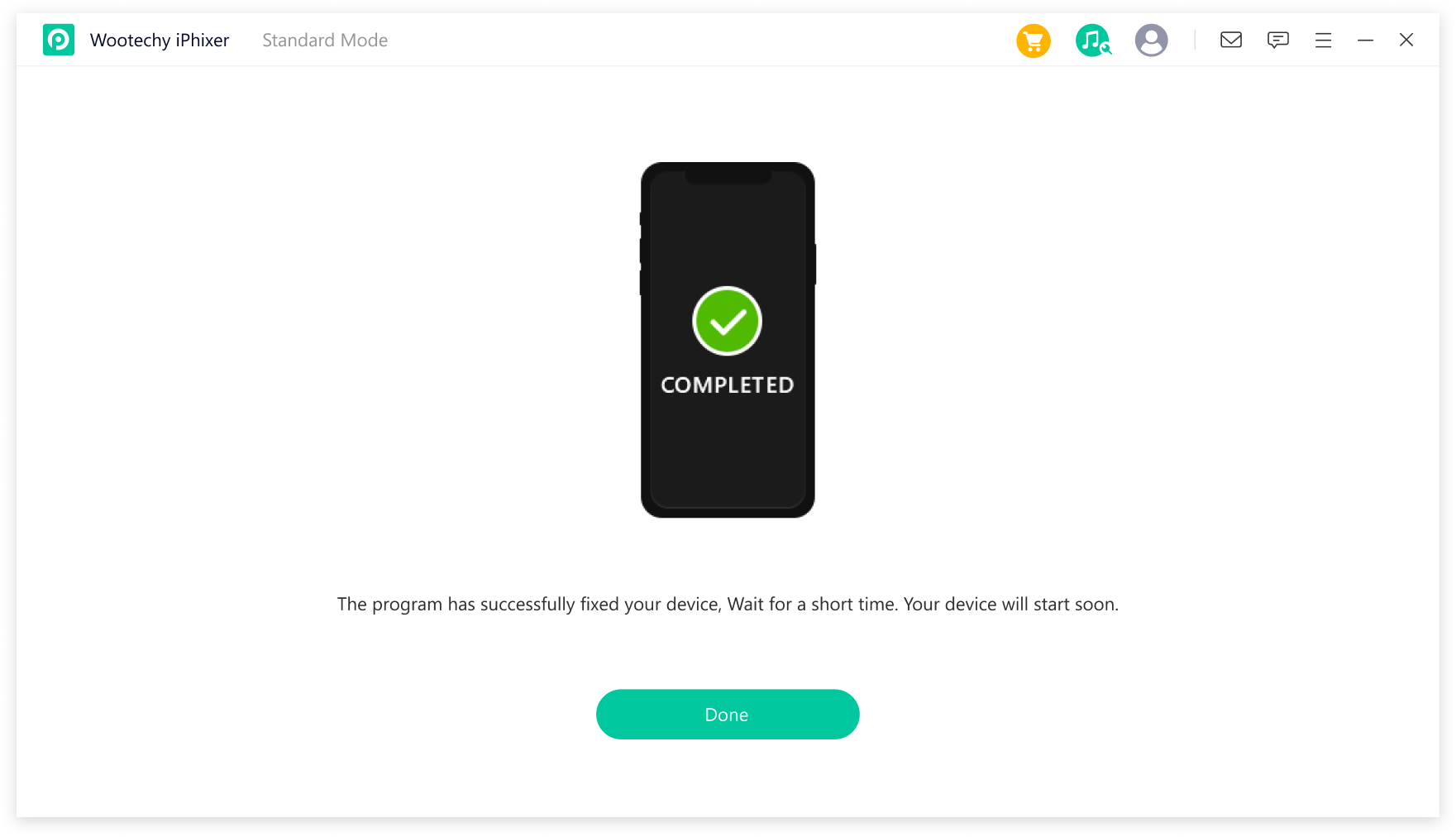 How to Turn Off Software Update Notifications on iPhone?
While there are no straightforward ways to turn off software update notifications on iPhone, you can try alternative ways to get rid of update notifications on your iPhone. Here are some ways to do that:
Turn Off Automatic Updates
If you turn off automatic updates, your device won't download new updates in the future and bug you constantly with notifications. You can turn off automatic updates by going to Settings > General > Software Update > Automatic Updates and dragging the sliders off.
Delete The Already Downloaded IOS Software
Your iPhone automatically downloads the iOS software and then starts sending you a notification to install the late update. If you delete the already downloaded firmware, you won't get notifications anymore.
To do that, go to Settings > General > Software Update > to see if the newest iOS update has already been downloaded. Go to iPhone storage, find the Update, tap on it and select Delete Update.
Block Apple Updates From Your Wi-Fi Router
iPhone downloads the firmware when connected to a Wi-Fi network. If you block the Apple site from your router, your iPhone can no longer download the firmware. Go to your router's admin panel and search for the domain blocking option.
Conclusion
In the end, we hope that you have understood how to cancel iPhone update. Stopping an iOS update abruptly can be detrimental to your device. In such cases, you can let your iPhone update and use WooTechy iPhixer to downgrade later down the line; a simple and convenient solution while not leading to data loss.